What are wine drinkers in Singapore like? A leading wine distributor shares
The wine scene here is sophisticated, says Michael Chong, who started Monopole in 2010 with just six wine labels. Today, with a portfolio of more than 100 brands, the company is one of Singapore's top wine distributors.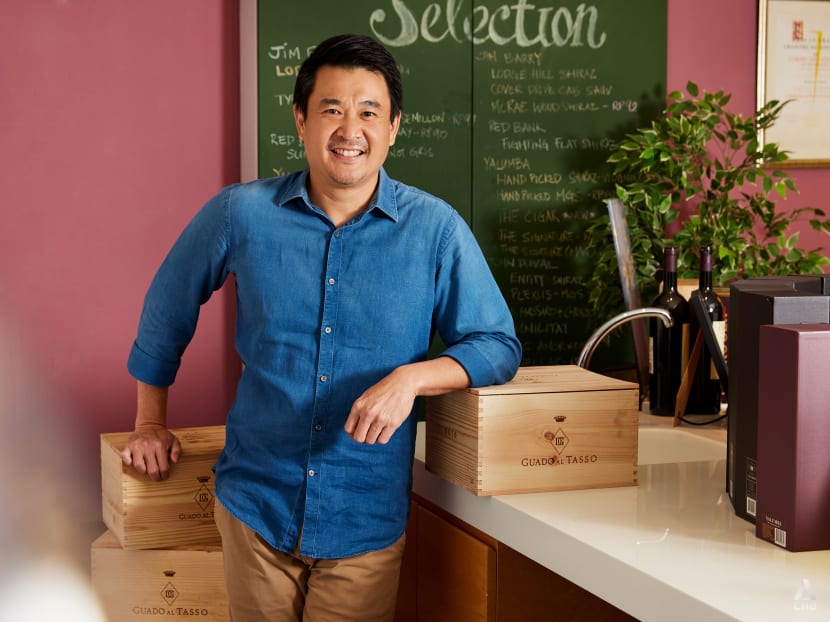 Singapore-based wine distributor Monopole manages over 100 brands; a who's who list of some of the top wine producers from all over the world, such as Yalumba from Australia, Super Tuscan powerhouse Antinori from Italy, Felton Road from New Zealand, and Champagne Pol Roger.     
Monopole also has more than 500 trade customers – a mix of hotels, restaurants, and cafes – an impressive client base, considering the crowded and fragmented wine distribution market here.     

Michael Chong, 48, Monopole's founder and managing director, started the company in 2010 with just six brands; an Aussie core that included wineries like Jim Barry, Yalumba, and Shaw & Smith.   
"It was surprising for those brands to take a chance with us, since our company had no history then. All I had was a PowerPoint presentation. They took a huge risk by gambling on us," recalled Chong, a Malaysian who is married to a Singaporean and has two kids.
Perhaps Chong's extensive background in food and wine distribution won over his clients, or maybe it was his enthusiastic demeanour; a kind of schoolboy earnestness. Perhaps it was a combination of both traits.     

"We are thankful for the brands that initially believed in us. They are more than just business partners; they are friends," said Chong. "In order for us to continue getting their support, we must show we are good enough to anticipate their needs for the market we represent."     

A little foresight was what got Chong into the wine business in 1997.     

After graduating with a degree in civil engineering from the University of New South Wales, he was supposed to take over his father's engineering business after returning to Malaysia but later shelved the plan after deciding that "engineering just wasn't for me".     

A friend, who was importing wines in Hong Kong, introduced him to the wine business. Chong saw a good opportunity in the Malaysian market as no one was bringing in good wines, especially French ones, back then.     

"The only wines available in Malaysia at the time were brands like Blue Nun, Black Tower, and Jacob's Creek, which were then considered premium wines," he said.     

Chong eventually sold the wine business. In 2002, Culina, a fine food and wine distributor in Singapore, approached him to manage their wine brands in Malaysia. He then moved to Singapore to take on a sales and marketing role at Culina, and eventually became its general manager, overseeing the company's business units.
A NEW JOURNEY

In 2010, prompted by a change of ownership at Culina, Chong decided to leave and set up Monopole. "I was at the crossroads [in my career]. I was wondering whether to continue working as an employee or start a legacy for myself," he recalled. "I thought, 'I've got the smarts. I think I'm pretty ambitious. Let's start a journey'."     

His office, which sits next to his warehouse, is located in the industrial estate of Tagore Lane. He picked the name Monopole – a French wine term that denotes a wine-growing area that is owned and controlled by a single winery – as a reference to his ambition and vision for his wine distribution company.     

"I'm not a megalomaniac, but in business you always try to see if you can monopolise," he said. "You got to think big, otherwise you might as well not start your own business at all. So the name Monopole was quite fitting in terms of our vision for the company."     

It was also fortuitous that his new venture coincided with the opening of the Integrated Resorts, which boosted the F&B scene and consequently the demand for wines.  
  
"Back in 2010, the wine scene here was not as sophisticated as it is now. Today, the number of consumers and restaurant managers who have wine knowledge is exceptional," he said. "The Singapore government had so much foresight to bring in the IRs – the establishments brought in a lot F&B talents, who then developed smarter wine programs for their restaurants."
"Back in 2010, the wine scene here was not as sophisticated as it is now. Today, the number of consumers and restaurant managers who have wine knowledge is exceptional." – Michael Chong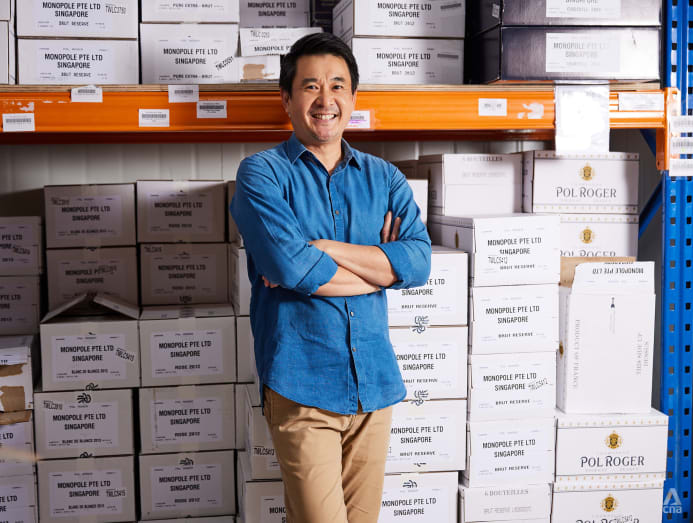 COMMON VALUES

Some wine distributors adopt an Old World or a New World stance for their offerings. Others take a niche route, for example, sticking to organic or biodynamic producers. For Chong, the theme he looks out for among his wine brands is pedigree.
"How do you define this 'pedigree'? Is it the background of the owners? The quality of the wines? The commercial potential?" he posed. "For me, it's a combination of all three factors."     

He stressed that he looks out for brands that are "family-owned or sole proprietorships". "We want to have a commonality among the brands we represent," he said. "The brand owners should be able to sit together in one room and have a good banter together. They must share a synergy."
Super Tuscan producer Antinori, he said, was secured after a courtship of many years. Other brands such as Sancerre-based producer Henri Bourgeois and prestigious Spanish wine producer Vega Sicilia heard of his portfolio and approached him. "We were lucky they landed on our laps. When such brands come to you and say they are available for representation, you don't say no. These are the brands that make perfect sense," he said.     

While B2B remains Monopole's core business, it also has a direct-to-consumer arm, Vintage Fine Wines, an e-commerce platform. Users have to create an account to purchase wines.  
   
Chong said Vintage Fine Wines was developed because he felt his wine brands had a lot unique offerings that would appeal to private collectors more than restaurants.     

"For some wines, the restaurants may not have the appetite to take them on because the vintages could be too young or the price points do not match their target audience," said Chong. He cited the example of Vega Sicilia's Unico Reserva Especial, a S$600 cult wine – a restaurant would usually take one case but a private collector would ask for up to five cases.     

"We've got collectors who ask us, 'When is the new release of the Unico Reserva Especial coming out?'"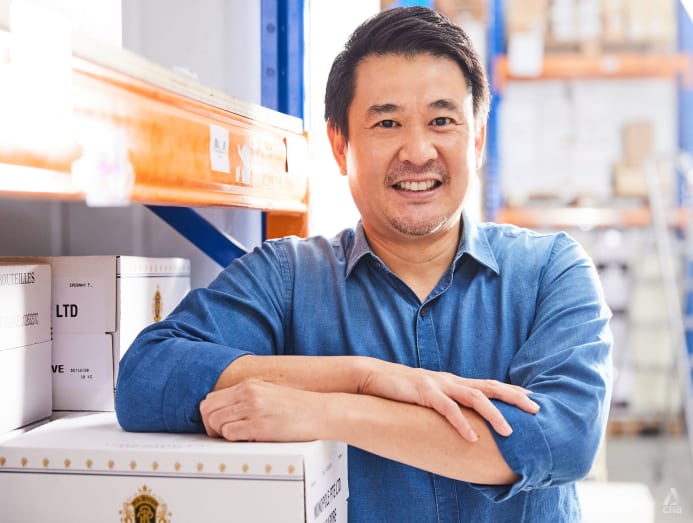 Chong noted that wine consumers in Singapore are generally divided into two types: The younger ones, who are curious and willing to explore; and the older ones who already know what they want and what to expect.     

"With the younger consumers, they'd want to try new things but ultimately like any human being they will engage in a process of elimination and identify what they truly like. Hence, we try to have a broad spectrum of offerings in our portfolio," said Chong.

"I believe collectors see value when they buy our wines," he added. "I'd be very happy to have all the brands we represent in my own personal cellar. It'd be a travesty if I don't."