This mother-of-four wants to make breastfeeding as easy as ABC
Founder and CEO Yvon Bock's vision for Hegen is to go beyond being a global milk bottle brand to be a support community for new mothers and their families.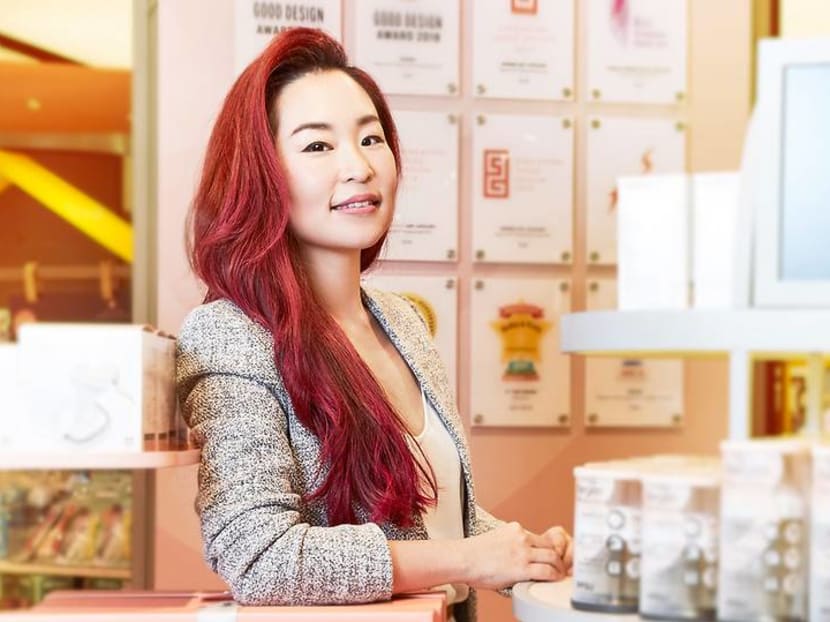 Once upon a time, parents would shudder at the number of expensive milk bottles and teats a child would go through in their early growing years. Almost all would eventually be discarded because no one would take hand-me-downs. And there were few alternative uses.
Throw in the stress of breastfeeding – from latching difficulties to supply issues – and a bewildering array of pumping, storing and weaning considerations, it's no wonder that many women give up providing the most natural form of nutrition to their babies.
So when Yvon Bock started Hegen – which means "cherish" in old German – in 2015, she sought to upend milk bottle design conventions and create sustainable solutions for breastfeeding mothers.
Hegen's "sqround" (square-round) bottles can be closed with one hand, and are made for easier cleaning, giving babies a more comfortable grip and fewer embarrassing moments of chasing after rollaway bottles.
Its range of interchangeable lids allows breast milk to be transferred hygienically from pump to feed in the same bottle, which can be used for food and liquid storage later on when the baby outgrows them.
Actually, there's no need to wait, because Junior's 11oz (330ml) bottle can be used for that morning coffee, because it's made of medical-grade polyphenylsulfone (PPSU), which can withstand temperatures of up to 180ºC.
Hegen's website is also peppered with tips and advice, as well as inspiring stories of how different women overcame challenges to breastfeed their babies.
"What is most important for us is to prove that this brand has a voice, a soul and real people behind it," said Bock, whose children are now 10 to 16 years old.
"We constantly ask ourselves what is safe and stable for the child and efficient in design, from the raw materials used to the groove that provides a non-slip grip on the bottle's collar."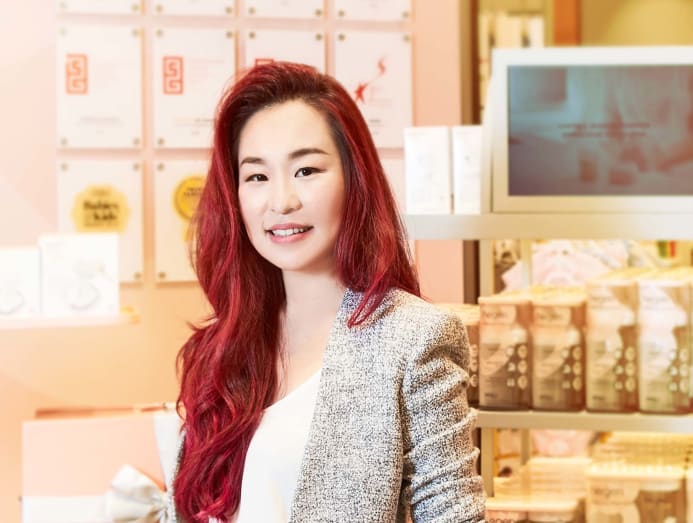 Its thoughtful innovations have evidently struck a chord, as it has garnered accolades from the industry and consumers such as the Singapore Good Design Mark, Japan Good Design Mark, SuperMom Awards and Parents World Best of the Best list.
Hegen has been blazing a trail for the past three years, especially in China, where it rose from placing eighth in sales among thousands of baby bottle brands in the 2017 Single's Day sale, to second last year.
Its Tmall flagship store recorded over 100,000 orders within 24 hours, more than doubling its 2018 figures. Hegen's average order value was RMB331 (S$67), compared to the average of RMB132 across the category, a sign that consumers were willing to invest more into quality products, said Bock.
"Motherhood is a very beautiful and fulfilling journey, but at some point in time, we can have self-doubts or feel lonely and anxious. My aim is for mothers to find friendship and strong support in the Hegen community." – Yvon Bock
With such resounding success, imitations soon followed.
"The biggest challenge we face now is the speed of copies in the market," Bock acknowledged. "Intellectual property (IP) management is crucial, and we've to continue innovating to stay ahead of our competition. We have delayed launches to get our trademarks done properly."
Bock is confident that Hegen can continue its success.
"We are a brand designed by a mother for mothers. Hegen has that advantage of being able to empathise with the needs and pain points from a mother's perspective," said Bock. "We want consumers to feel that they have the best in their hands when they use a Hegen product, and be able to use it for many functions after the baby has outgrown it."
Even the six-loop ribbon tied by hand as a finishing touch to Hegen's packaging has a purpose: It conveys a Chinese saying that wishes the recipient a safe and smooth journey ahead. "When we go into these details, there is definitely a premium set inside."
Having raised four children while working in her family business and later starting Hegen, Bock understands the importance of community. To keep its ears on the ground, the brand has a Telegram group and is on WeChat and Instagram.
This month, in response to feedback, Hegen launched an Extra Slow Flow teat and 2oz bottle to encourage mothers to store their nutrient-rich colostrum in the first few days of milk production.
Bock explained, "It's a matter of perspective. If you pump into a larger bottle, you feel discouraged looking at the unfilled space. A smaller one will give moms confidence. We want to tell them that they are more than enough for their babies."
Also in the pipeline is a straw cup with a patent-pending spout that features a safety catch to allow for the slow release of internal air pressure and prevent sudden spurts of water.
Hegen has also been distributing breastfeeding kits and conducting workshops free of charge. In April, it started the Hegen Cares campaign to gift 1,000 sets of its Express Store Feed Starter Kit to pregnant healthcare workers from selected hospitals, mainly those handling COVID-19 cases.
Since 2018, it has sponsored breastfeeding kits and conducted baby massage and breastfeeding workshops to Safe Place, which empowers women and families with unsupported pregnancies to make life-giving choices.
"We are a brand designed by a mother for mothers. Hegen has that advantage of being able to empathise with the needs and pain points from a mother's perspective." – Yvon Bock
The company is currently in 14 markets including the United States, the United Kingdom, Netherlands and Israel. It is on track to reach 35 markets by 2022, including South America, the Middle East, Australia and New Zealand. It recently inked a deal to distribute in Europe and will be launching "a global collaboration with a leading pump bag designer" in January 2021.
"It'll be a Hegen-led design that will complement our whole range of products and accessories," Bock shared excitedly. She is also planning to launch podcasts on entrepreneurship and parenting, especially topics to encourage and empower fathers to play a positive role, something which she feels is often overlooked.
Bock said: "Motherhood is a very beautiful and fulfilling journey, but at some point in time, we can have self-doubts or feel lonely and anxious. My aim is for mothers to find friendship and strong support in the Hegen community."