A new brigade: 5 young chefs to watch in Singapore
Meet the new guard of exciting culinary talents that look set to carve their place on the mantle of Singapore's fine dining scene.
Remember when the likes of Julien Royer, Sun Kim and Rishi Naleendra were promising newcomers to Singapore's dining scene? In the early aughts, they were a new guard descended from big names such as Tetsuya Wakuda, Michel Bras and the late Santi Santamaria. These days, Royer, Kim, Naleendra and their peers are the big names, which only means a new generation is building their own gastronomic movement in Singapore.
Today's cadre of promising young chefs are delivering joy, flavour and unprecedented dining experiences on their own terms. Their food is deeply personal, culturally grounded, and respectful of the environment that they draw from. The following are names to keep a close eye on as they blaze a new path for avid diners to discover.
LEWIS BARKER, SOMMER
Gordon Ramsay once told me that chefs must start their careers young. "Eighteen to 33. That's the sweet spot," he said during an interview at his Bread Street Kitchen in Marina Bay Sands. "They need that (youthful) energy. By 33, they should have made it. That's when you know if you've succeeded as a chef."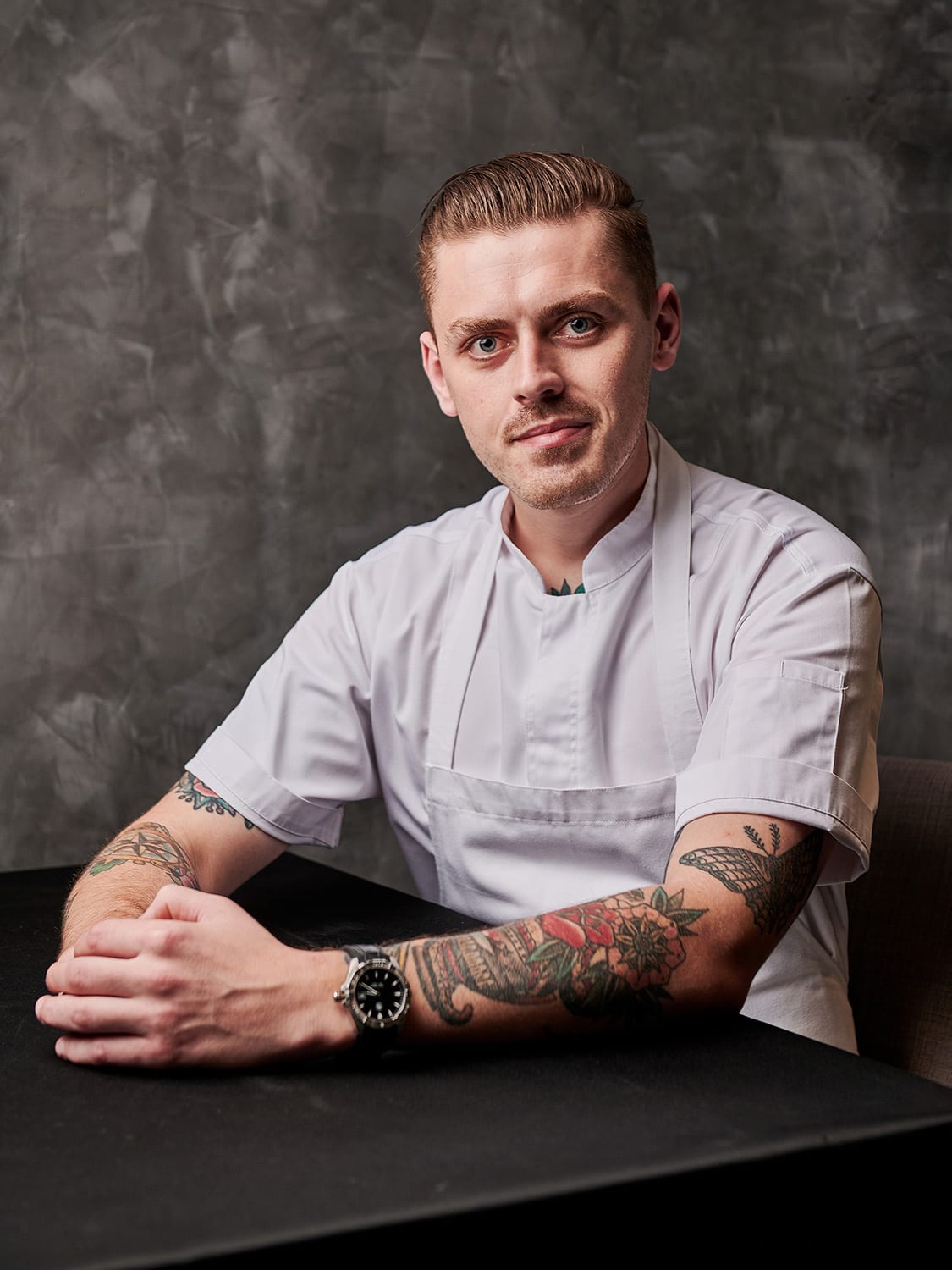 By that logic, Lewis Barker is way ahead of his peers. The 29-year-old first stepped in a fine-dining restaurant at 15, working part-time at an establishment called Anthony's in his hometown of Leeds. By 27, he'd won a Michelin star for his restaurant Sommer. Despite his youth, Barker's cuisine at Sommer harbours a whiff of the old world even as his service staff trot out marinated ikura atop the first peas of spring, and slivers of Hamachi steeped in katsobushi in a decidedly sombre dining room.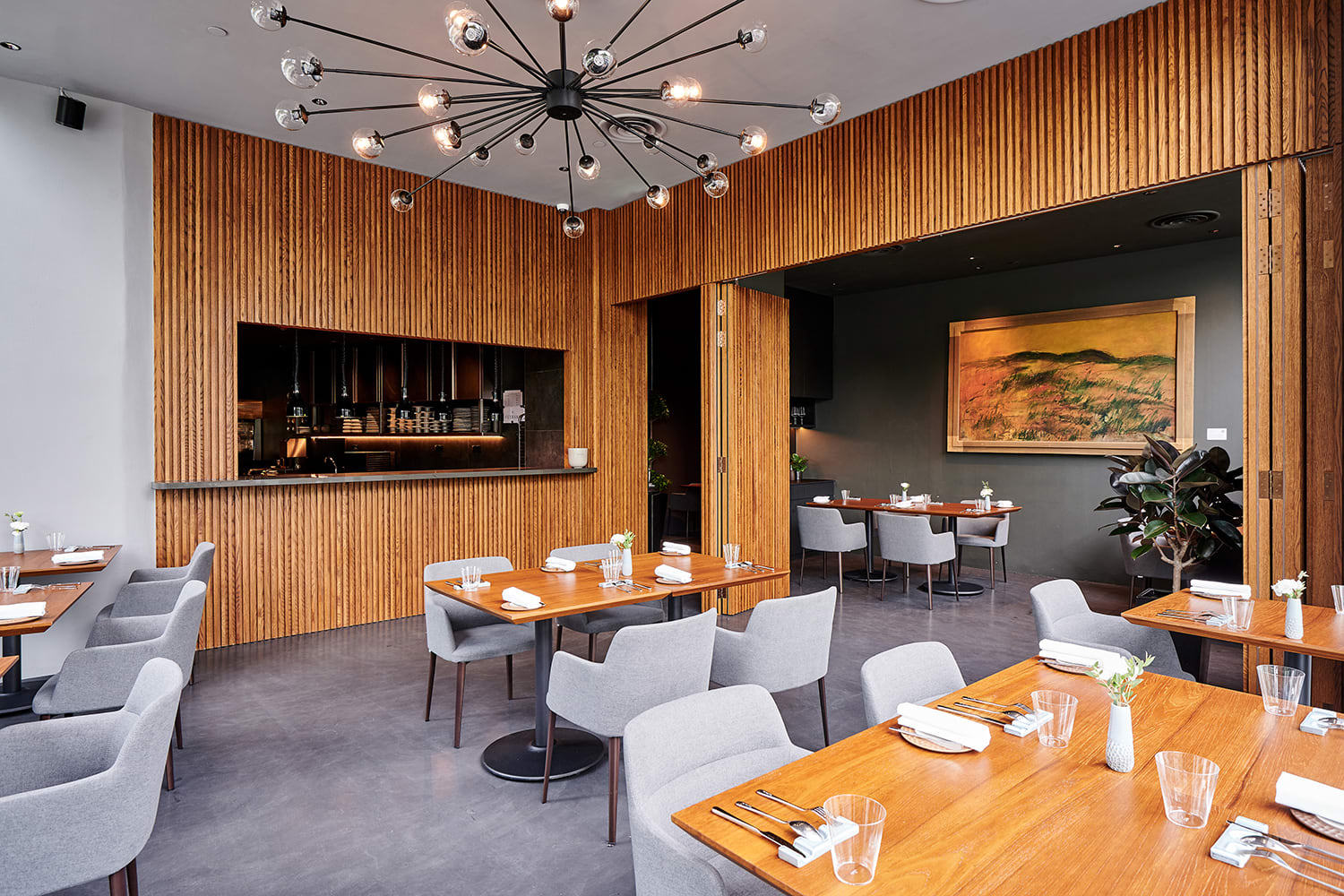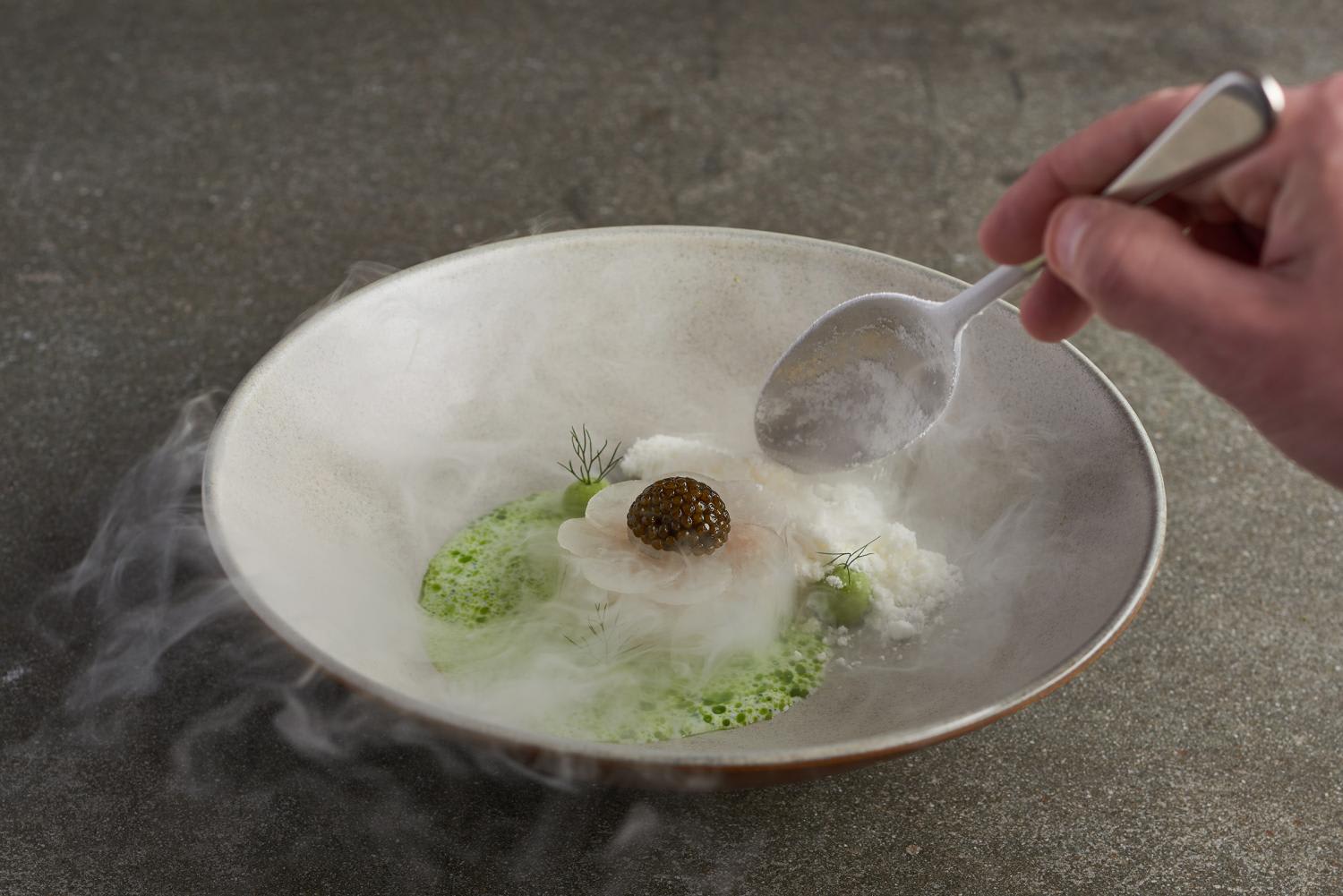 "Sommer is a contemporary European fine dining restaurant that doesn't stray too far from the classics whilst elevating and modernising them at the same time," Barker explained. "This reflects my belief that classic cuisine should always be a part of the modern day cook."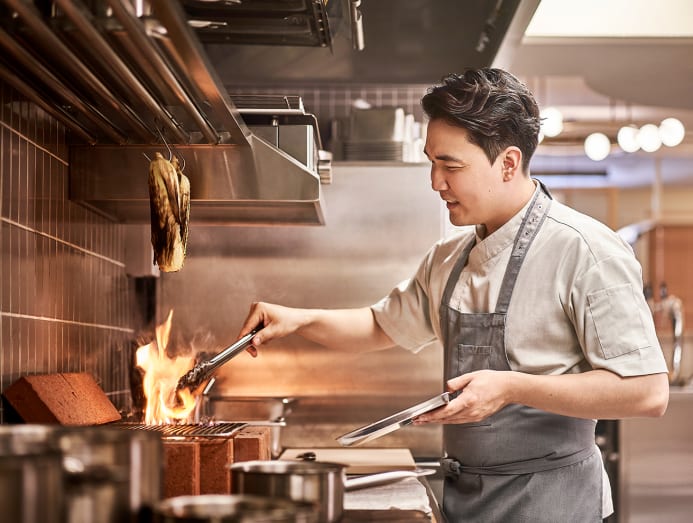 Some chefs begin their careers at established restaurants; others, like Louis Han, begin theirs in Lebanon as a United Nations Peacekeeping volunteer cooking for military officers and dignitaries in 2010. The ensuing years have seen the South Korean toggle between Singapore and his native Seoul, quietly navigating his way as a culinary force. Now at NAE:UM, a charming restaurant he co-owns with his Singaporean wife, Han serves what he calls "contemporary Seoul cuisine".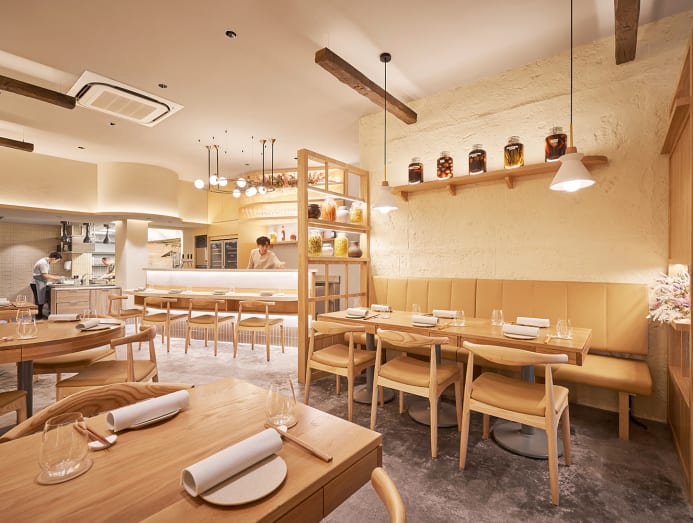 NAE:UM's menus draw from "episodes" of Han's 33-year-old life like an autobiography told in food. In the latest titled Front Yard Barbecue, he plumbs memories of exactly that. On the surface, the barbecue is a humble get-together exalting the pleasures of smoky meat from the grill rolled into ssam and stacked with all the fixins' – steamed rice, mountain herbs, fresh veggies. In their fine-dining guise, these down-home delights are wistfully embraced in the form of dishes like chilled somyeon (buckwheat noodles) tossed in white kimchi dressing and strewn with tobiko-cured slivers of pork belly.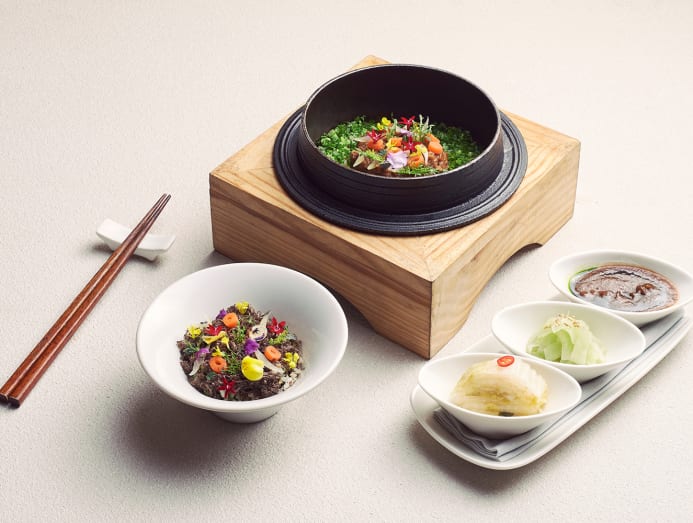 Only a year after its July 2021 opening, when most new restaurants are still finding their feet, NAE:UM was awarded a coveted Michelin star. Moving forward, Han said: "I will share new stories through NAE:UM's episodic menus and I'd like to work on more collaborations with global chefs to exchange inspirations."
TARIQ HELOU, FLEURETTE
Tariq Helou has come a long way in the last three years. In 2019, he broke into Singapore's dining scene with his Division Supper Club, a series of consistently oversubscribed pop-ups. Now, at the tender age of 28, he helms his own restaurant, Fleurette.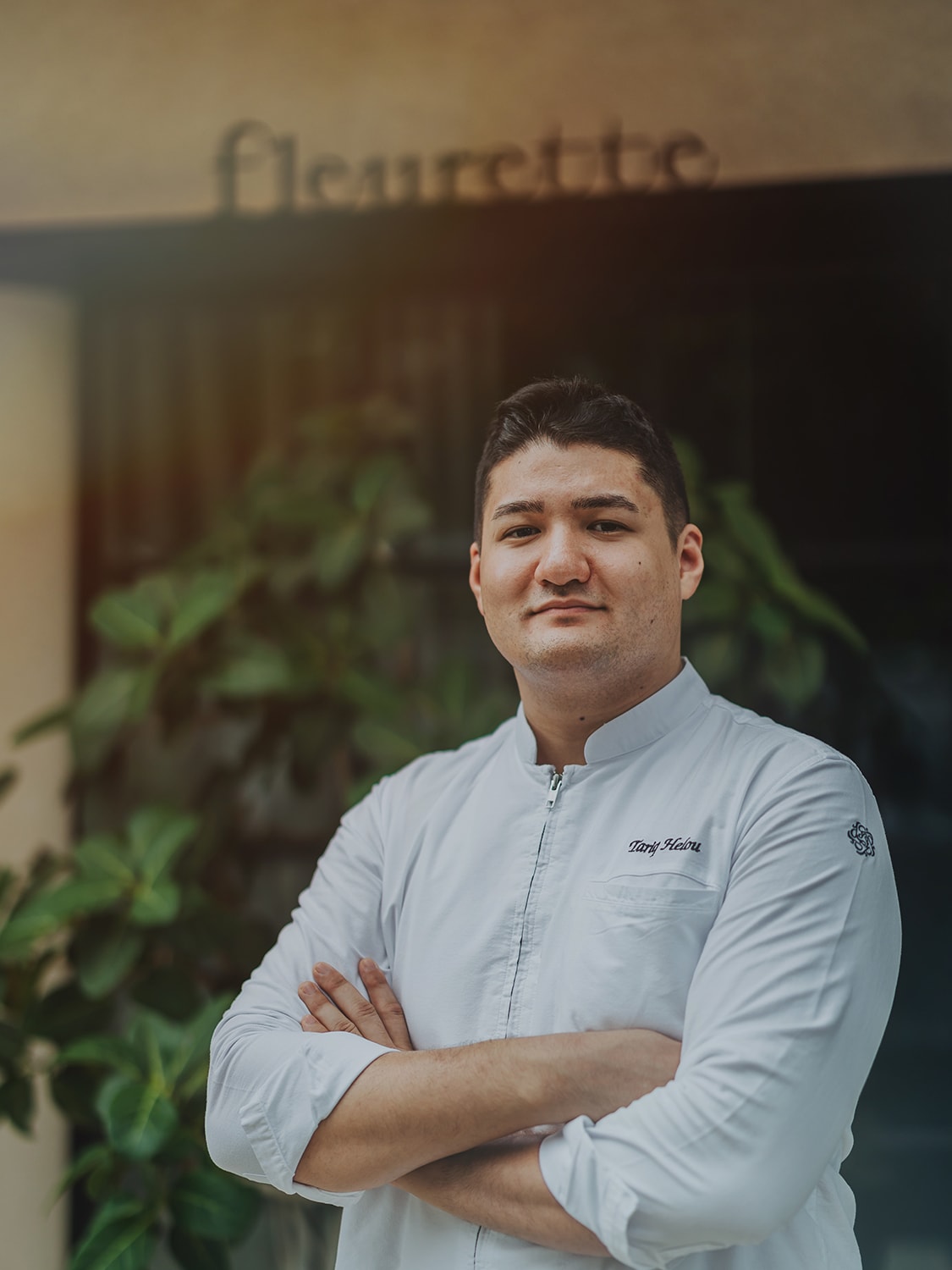 Helou's training spanned stints as wide-reaching as Domaine de Chateauvieux in Geneva, Restaurant Louis in Paris, and Tokyo's Sumibikappo Shirosaka. These experiences show in his technique, but what stands out is that his food is both extravagant and homey in equal measure. That elegant butter-basted Hokkaido scallop served on sambal beurre blanc is his ode to his favourite sambal stingray. The silky chawanmushi crowned with caviar is a nod to his childhood staple, a comforting memory of his Japanese grandmother. These elements bring warmth to a meal at Fleurette, something often missing from the immaculate plates served at restaurants of similar ilk.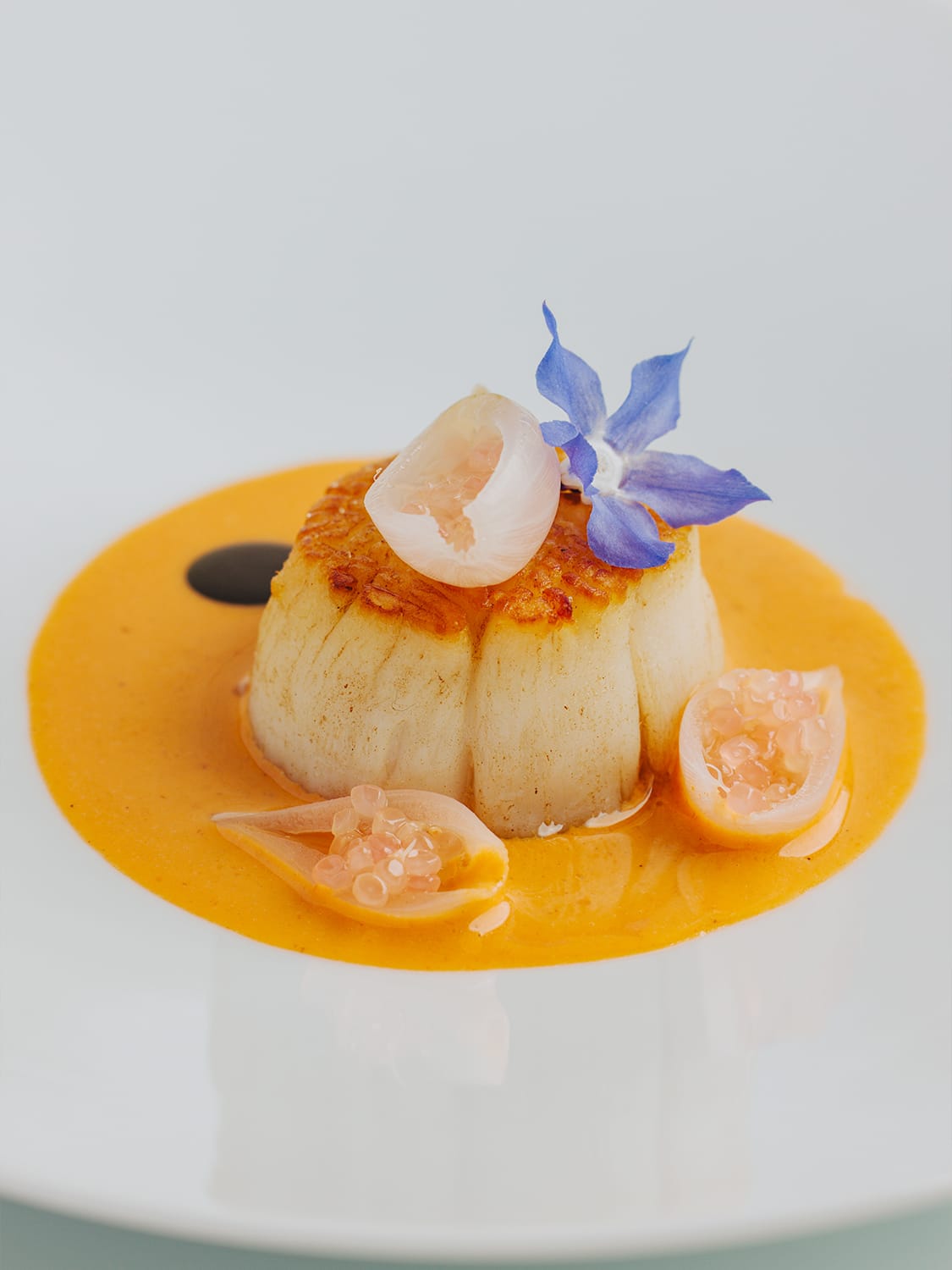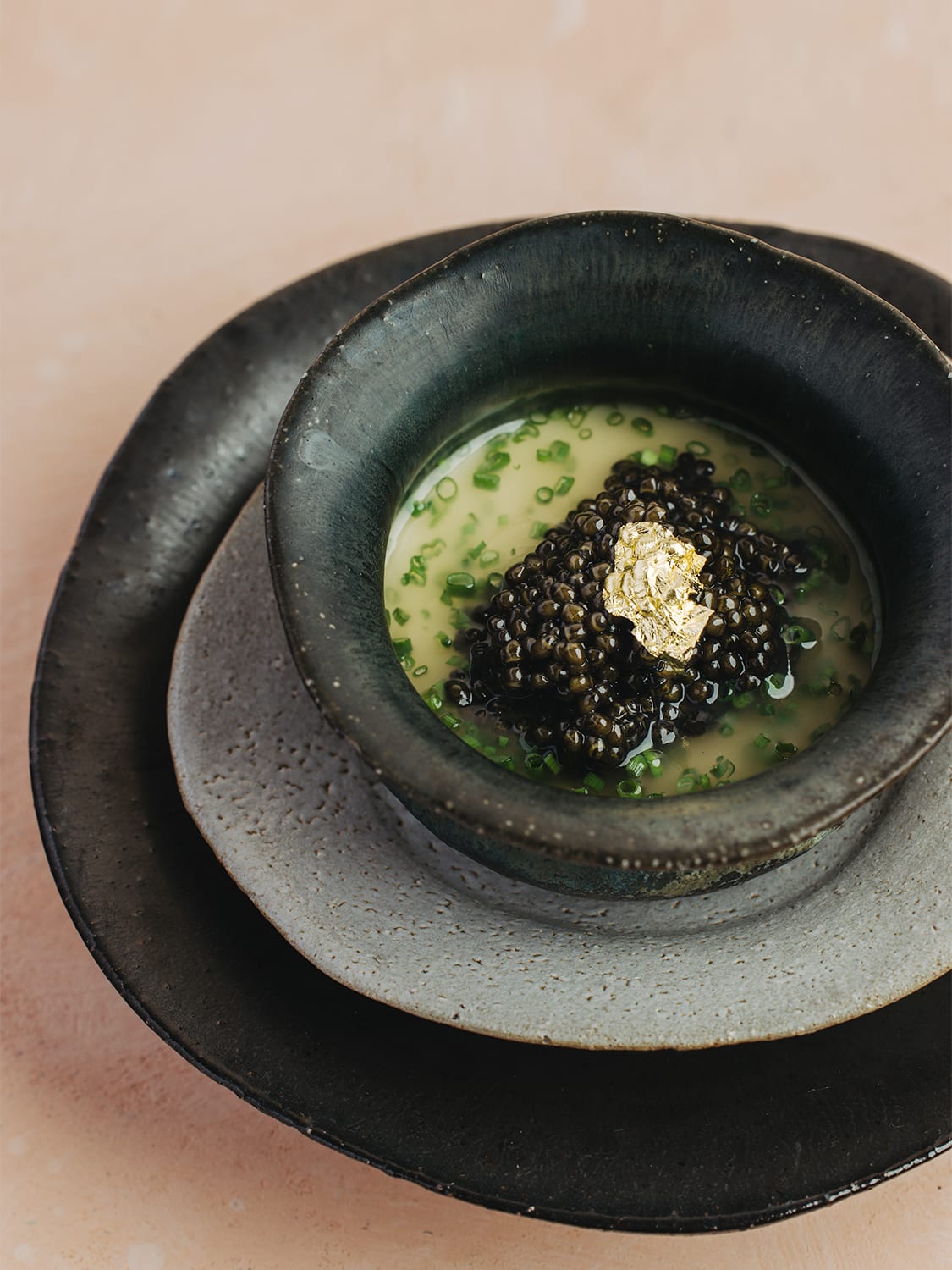 Helou's growth is most evident in the restraint he now brings to his cuisine. "I think my food is much simpler now, but more precise in execution. These days, I rarely have more than three elements in one dish," he said.
NICOLAS TAM, WILLOW
"I just serve simple food," insisted Nicolas Tam when pressed to describe his cuisine during our first meal at Willow a year ago. That's not how you draw Michelin stars, the wizened food writers at the table advised, but Tam merely smiled, unfettered. As the food arrives at our table, it became evident that Willow is Tam's love letter to simplicity. Every petite slab of fish, and there are many, is a display of his ethos of cooking simply and cooking well.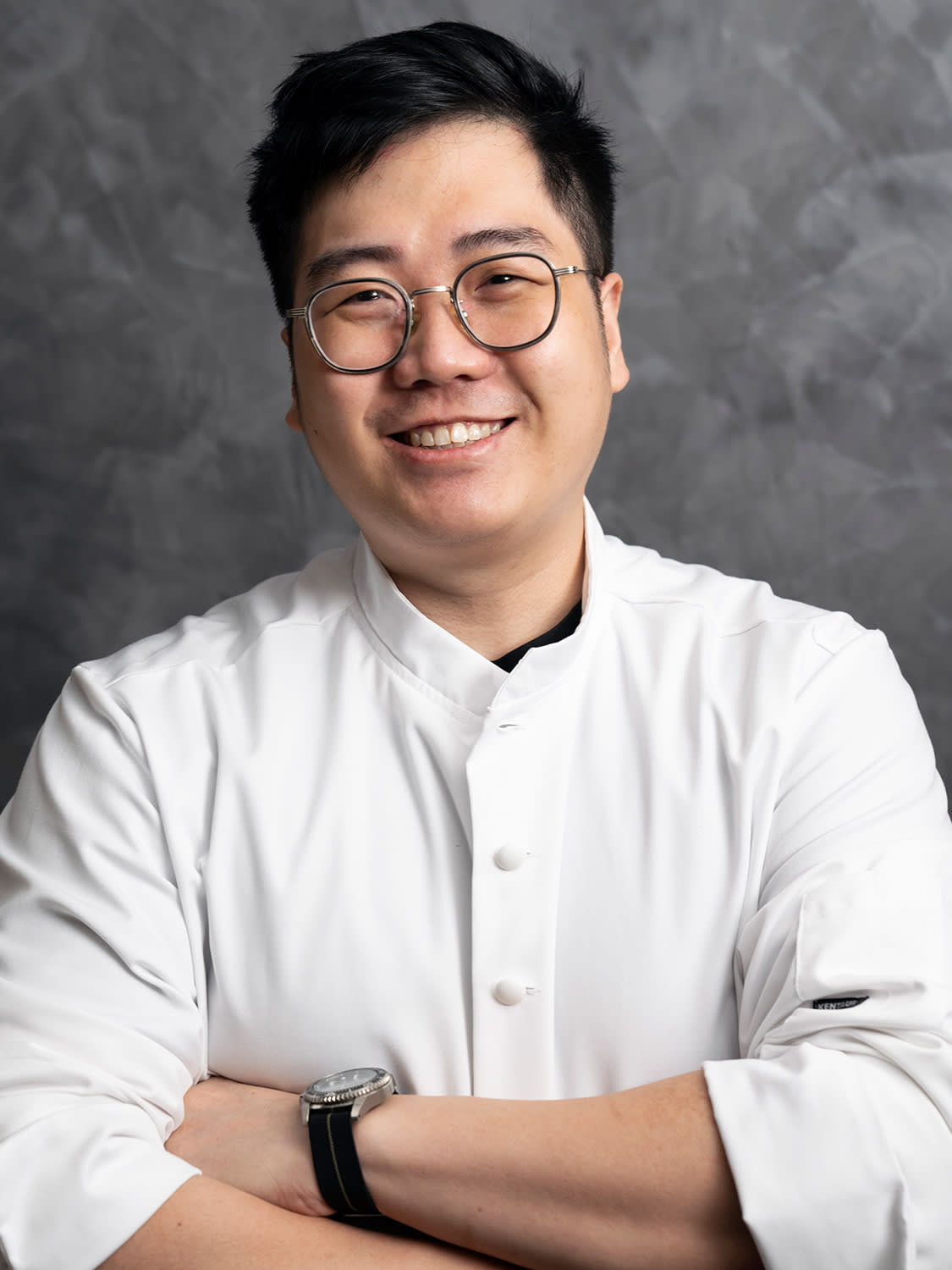 An alum of revered establishments including Joel Robuchon Restaurant and Zen, the 33-year-old graduate of Temasek Culinary Academy draws mostly from his Singaporean-Chinese upbringing. His dishes blur the boundaries between Chinese and Japanese ingredients, flavours and techniques, such as in a steamed sakuradai enriched with a Sakura flower clam dashi, and an expertly steamed unagi crisped over the charcoal grill and anointed with sansho pepper and freshly grated wasabi.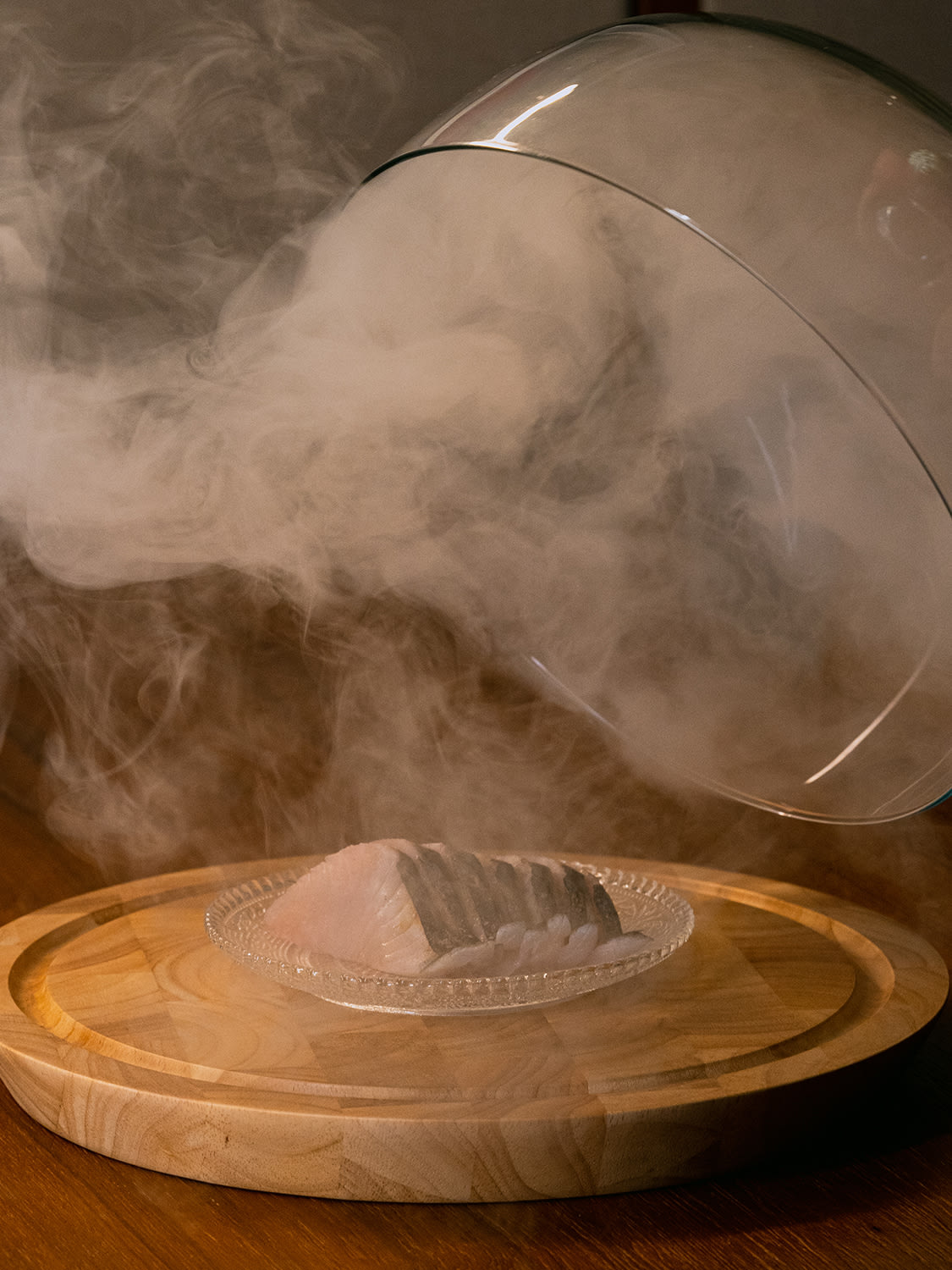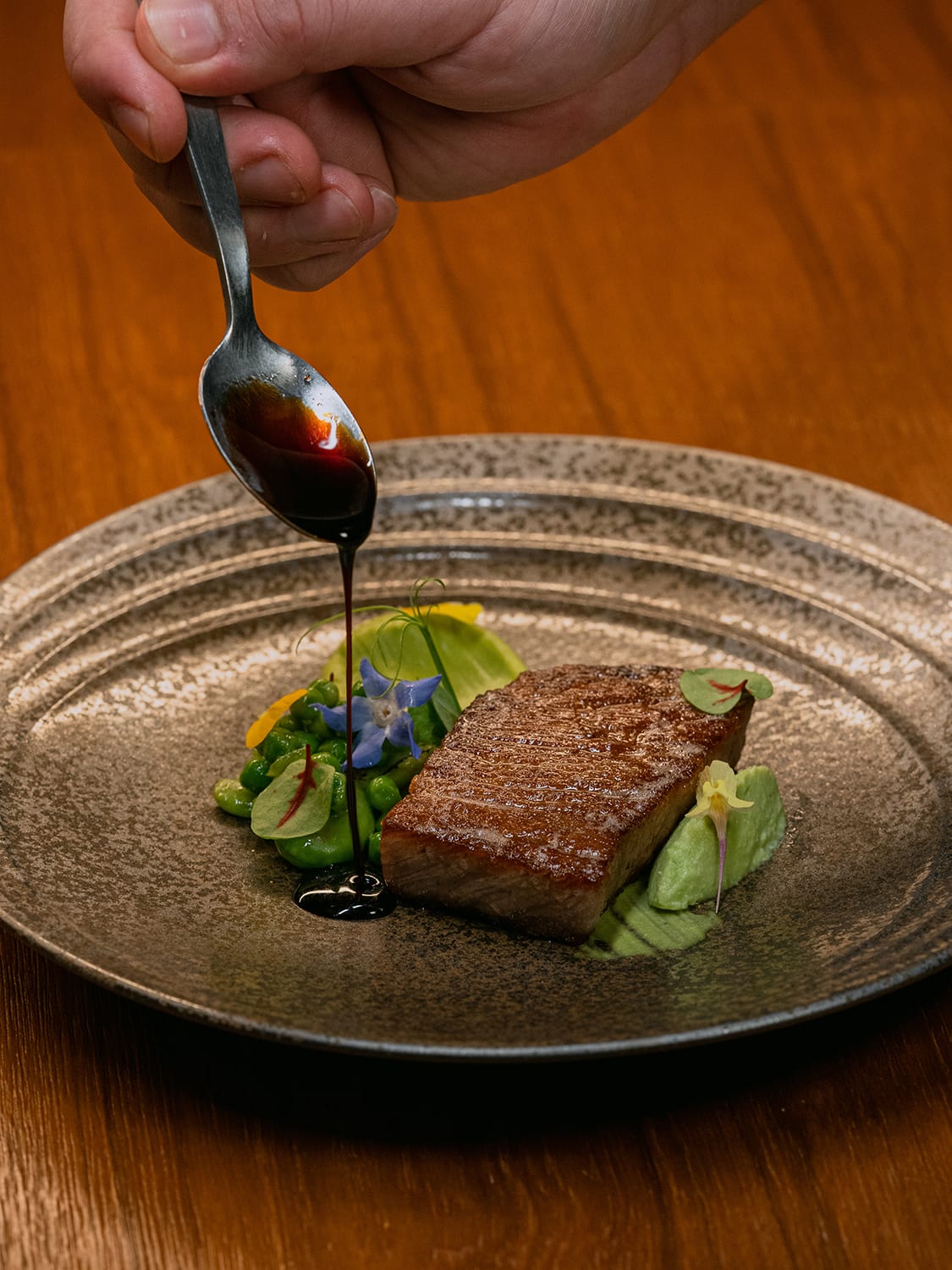 "I believe in the simplicity of food and flavours," Tam eventually explained. "Top quality ingredients, well-executed cooking, and straightforward, delicious flavours are what I am going for. I know it's hard to put a category to the food I create here at Willow, but in all honesty, we make food that is easy to understand. Most importantly, it has to be tasty." 
KEVIN WONG, SEROJA
Among the most exciting tables on the island right now is the swooping counter that frames the kitchen at Seroja, chef Kevin Wong's paean to the food of the Malay archipelago. Here, it is especially thrilling to see familiar Southeast Asian dishes parsed in exquisite renditions, from a heap of cold betel leaf noodles piled with wing beans and wisps of handpicked mud crab or an unforgettable roughscale flounder served over a luxuriantly smooth laksam sauce.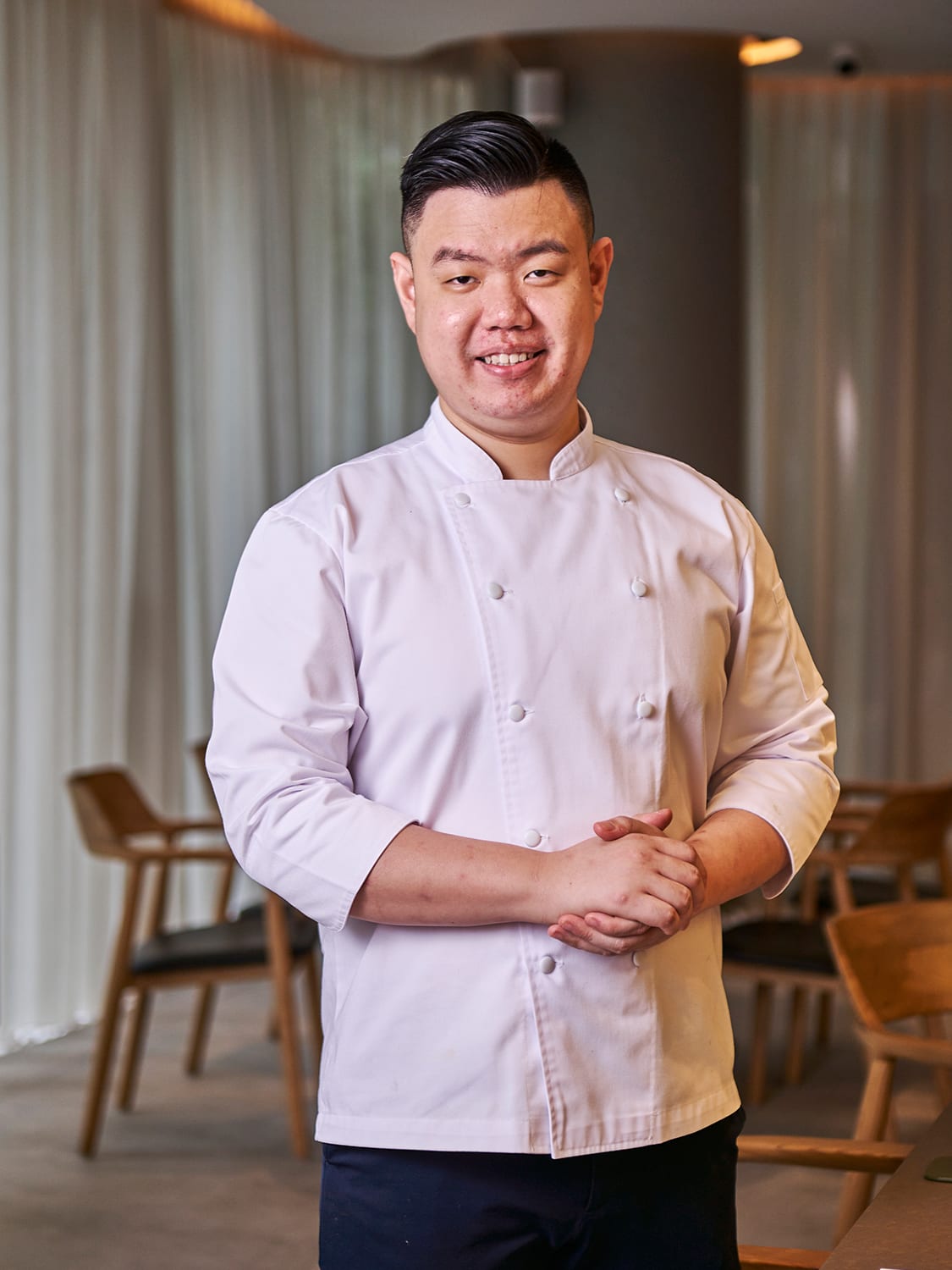 The 29-year-old began his career waiting tables at age 14 before enrolling into culinary school and working stints at Michelin-starred institutions in San Francisco. In Singapore, he made his way up the ranks from junior sous to head chef at Sun Kim's Meta before leaving to establish Seroja in October last year.
"When I was a young chef in Malaysia, at the age of 15 or 16, I wanted a small restaurant and for it to be named Seroja. Making this happen 14 years later feels great. Now the dream is even larger, and the work must continue," Wong said. On the cards: Mining the food memories of the older generation to document lost recipes from the archipelago's past.