How Naomi Campbell exorcised her demons and became a charity advocate
Once known as a difficult diva with anger management and drug addiction issues, the 49-year-old supermodel has now turned over a new leaf.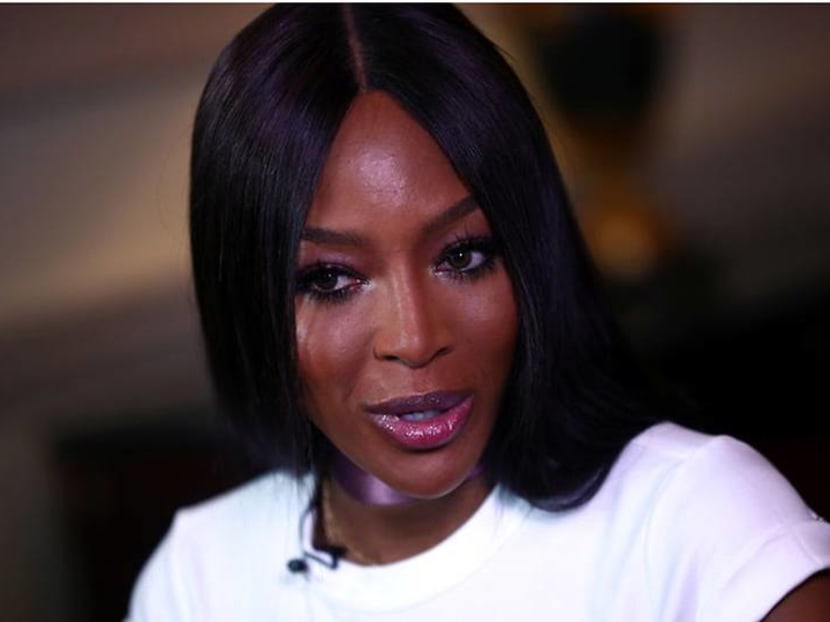 Perhaps the most surprising thing about Come fly with me, a video charting Naomi Campbell's airport routine released on her YouTube channel Naomi, is not the revelation that she is a bit of a germaphobe, who keeps disposable plastic gloves and antiseptic Dettol wipes in her hand luggage. Nor is it the array of face masks she travels with, because "everything is for hydration", nor the brightly coloured blankets she tucks into the seat before take off and has handwashed in her hotel. Nor even is it the mask she wears throughout the flight, "no matter what plane you take, private or commercial", to avoid being infected by the sneezes that commence with the descent.
It's the fact she decided to make a video on board a plane at all.
As those with slightly longer memories will recall, the last time the supermodel was so publicly associated with a flight was in 2008, when she was charged with assaulting two police officers after a disturbance on a plane at London Heathrow's Terminal 5. Then 37, she was escorted from her Los Angeles-bound flight after complaining that a bag had gone missing. Perhaps it was one containing her Dettol wipes?
This followed Campbell's appearance in criminal court the previous year, charged with assault for hitting her maid with a mobile phone. After pleading guilty, she was given 200 hours' community service.
In the early part of this century her public image was tied up with a reputation for volatility. She fell out with agents and was described as difficult on set. Following the 2008 case, in which she pleaded guilty, she had to serve another 200 hours of community service. Her last court appearance took place in 2010, when she was questioned as a witness at the war crimes trial of the former Liberian ruler Charles Taylor about a blood diamond gift she was presented with in 1997 – not a great look.
But recent years have seen a very different Naomi narrative emerging. It's one that has highlighted her work to champion diversity in fashion, her numerous charitable causes, from breast cancer awareness to children's welfare to disaster relief, and her role as an ambassador for maternal health and, ultimately, fashion. Her transformation will see her fully redeemed in December at the Fashion Awards, in London, when she will be crowned an Icon, in recognition of her efforts to use fashion for change.
"I think I made the name anger management famous," Campbell said in 2013 of her road to rehabilitation in an interview which also discussed her former drug addiction. Her recovery has been slow and hard-won. And fair play to her. She's worked hard on exorcising her demons, and though she has clearly retained the mark of an obsessive – I urge you to watch her wiping down a first-class cabin in rubber gloves and a silk, monogrammed Burberry pyjama suit – it's rather sweet to think that for a new generation, Campbell will not be associated with air rage and anger but with her aggressive use of antiseptic wipes. Rather than an icon, she appears blessedly human. It's undoubtedly her most relatable incarnation yet.
Public forgiveness is fickle. Some must labour for years in the shadow of their reputations. Others seem to get a free pass. Perhaps it depends where your position on the moral high ground was to start with. The stand-up comedian Louis CK who, in 2017, publicly acknowledged various acts of sexual misconduct has been booking – and filling – seats on a summer comeback tour that has been quietly growing in momentum.
Last month, in Massachusetts, prosecutors dropped a case accusing Kevin Spacey of sexual misconduct. This was the only case to have been brought against one of the most high-profile actors to have been embroiled in the #MeToo movement. But for how long will his reputation remain tainted? Must Spacey now embark on a crusade of philanthropic causes? Will he work again? It will be fascinating to see how quickly Hollywood extends its favour to his future career.
And what of Dolce & Gabbana? The Italian brand seems to have become a bellwether when it comes to reading the mood in fashion regarding social justice. Having had to abort a show in China last November following a public relations disaster during which the brand's designer Stefano Gabbana was accused of making racist insults on Instagram (though he said he had been hacked), the brand was removed from several Asian e-commerce sites and was widely considered toxic. Ever since, wearing the brand has been considered something of a statement, but recently it has become more visible again.
Catherine, the Duchess of Cambridge, wore a grass-green Dolce & Gabbana dress to watch the women's final at Wimbledon. She first wore it in 2016, on the royal tour in Canada – and possibly has no clue as to the context of her clothes – but as a gesture of support for the designers, who have maintained an uncharacteristically low profile since the events of last year, it will have been significant. And the moment will have gone a long way to reshape their reputation in the west.
Asian clients, however, might need more persuading. In China, where the market is particularly determined by vloggers and social media stars, and People of Influence (POIs) are instrumental in a brand's success, Dolce & Gabbana has yet to be forgiven. According to various sources, sales have failed to rebound in Asia since the scandals, but more crucially the POIs aren't wearing it in public. A Duchess can do so much. But until the POIs pick it up again, Dolce & Gabbana will remain PNG (persona non grata).
By Jo Ellison © 2019 The Financial Times