'I made time for self-care': Musician Narelle Kheng looks at the bright side of 2020
With new music set to be released next month, CNA Luxury's December cover star Narelle Kheng reflects on a year which has allowed her time and space for personal growth.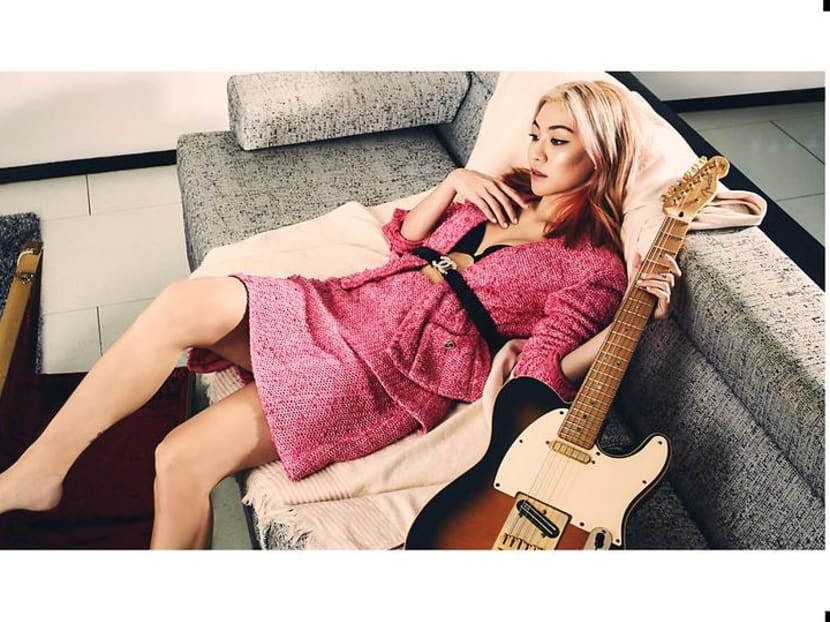 Narelle Kheng does not believe in setting new year's resolutions. Instead, pinning her hopes on a better year ahead – like what many others are doing – the singer and actress is of the mindset that time waits for no woman.
"Everyone is just waiting for 2020 to be over but who says next year is going to be better? And why would you put such hopes in such an arbitrary situation? What that does is that you end up waiting for next year to come around and gets you excited, then disappointed," the singer and actress remarked.
"Instead, start on your 'resolutions' now. This is what I feel I have already been doing by figuring out who I want to be and then spending my time to make it happen."
With new music set to be released in January, CNA Luxury's December cover star Narelle Kheng is in the mood for reflection on a year that has allowed her time and space for personal growth. Here's the singer-actress in our moody short film Playback.
Which is why even though the 27-year-old multi-hyphenate describes this past year as being "trying and testing for everyone", she has instead opted to look on the bright side and has used this time of relative quiet to focus on herself.
"It was really helpful to be able to tear away from all the bondages that society has imposed on us. I took time away from social media to see what it was that I really wanted to do. And if anything, in my normal life, I find that I don't have enough time for my hobbies, so I made time for self-care and my interests this year," said Kheng.

With a look of glee, she added that she picked up skateboarding during the circuit breaker period.
"I feel very much more myself this year, which is nice," she said.
Indeed, the slender fashion plate is relaxed and jovial all through a full-day photoshoot with CNA Luxury. In between takes, she chats easily with the crew and fields interview questions eloquently. Then, the moment the camera rolls, she effortlessly dials up the charm and glamour in the blink of an eye.
The millennial wunderkind, who has previously spoken up about her challenges with mental health issues, is now comfortable in her own skin and it shows.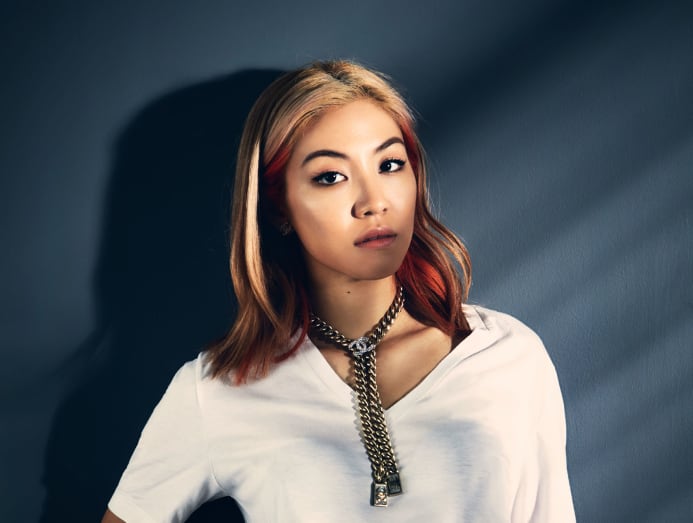 NEW WORK IN THE WORKS

Besides making time for introspection, it has also been a creatively fruitful year for Kheng. She was the bass guitarist and vocalist for indie pop group The Sam Willows until the foursome went on hiatus in 2019 to pursue their own interests.
And while there is no indicator if the band will be reuniting, she says the group, comprising her brother Benjamin Kheng and their friends Sandra Riley Tang and Jonathan Chua, are still in contact with each other.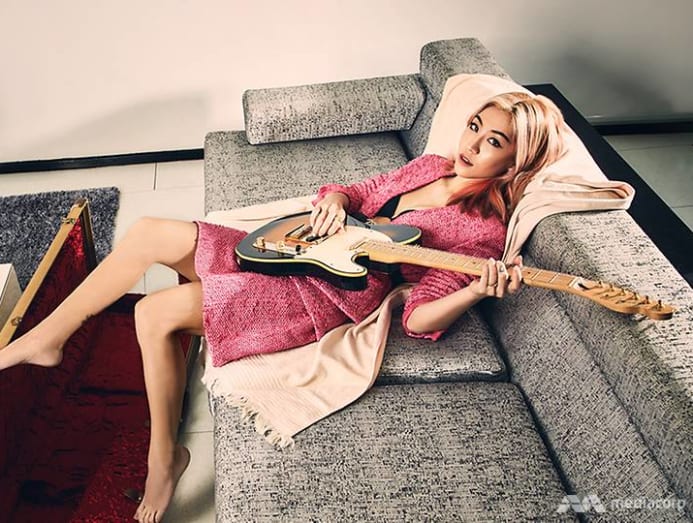 Since then, she has been pursuing a solo music career. She launched her three-part album in April last year with a single Outta My Head, followed by an EP titled Part 2 last October, in conjunction with World Mental Health Day. She is currently in the process of completing this trilogy with another EP comprising two songs and some remixes, which she aims to release in January.
With her characteristic frankness, she said, "This is something that has been dragging out for a while and I'm really excited to just finally be pulling all of it together."
In many ways, her creative output has taken time to come full circle because this musical trilogy closely mirrors her personal journey of growing into herself.
"The first part was me addressing a time in my life when I was experiencing a lot of anger. It made me feel powerful but it was not healthy to be that toxic and throwing a lot of hurt around. I was so tired of hurting the people around me by accident that I said I am going to stop being angry," said Kheng.
"That's when I realised I had this pool of sadness that I was trying to hide under other emotions. So part two was me coming out and saying I have been depressed for a long time and I do not want to lie about it."
The soon-to-be-released third part then, is Kheng's "redemption" masterpiece – but with a healthy dose of her signature sass.
"I wrote two kind of like, feisty songs. They're a little bit more rock, a bit more sarcastic but with this sentiment of moving forward and having that fire within me. It is also about how life is absolute trash, but I'm still going to do it my way and make the best of the situation," she said.
Concurrently, Kheng is also flexing her filmmaking muscle by co-writing and co-directing a short film inspired by the story arc of her music. "It is a real passion project of mine that follows the same themes, colours and ideas as the music," she said.

"I realised I had this pool of sadness that I was trying to hide under other emotions."

SPEAKING UP FOR A CAUSE
Her advocacy does not stop at her music. Over the last two years, if you were one of Kheng's 137,000 followers on Instagram, you would have noticed her putting up posts to encourage conversations around mental wellness.
It is her way of reaching out to those who may feel alone in their struggles.

Believing that she's her own worst critic and enemy, musician-actress Narelle Kheng spent 2020 overcoming herself and now feels ready to face the future, come what may. Check out our interview with CNA Luxury's December cover star.
"I believe that we should talk more about this. I think when you start caring for yourself, like truly caring for yourself, it doesn't stop with you," she said.
While other celebrities who stump for various causes may sometimes come across as being contrived, Kheng's posts have a natural sincerity that stem from her personal experiences.
"It was something that I had to do because it was my life. In this age where you share so much of yourself on social media, it felt so dissociating and one-sided to not share this aspect of myself," she mused.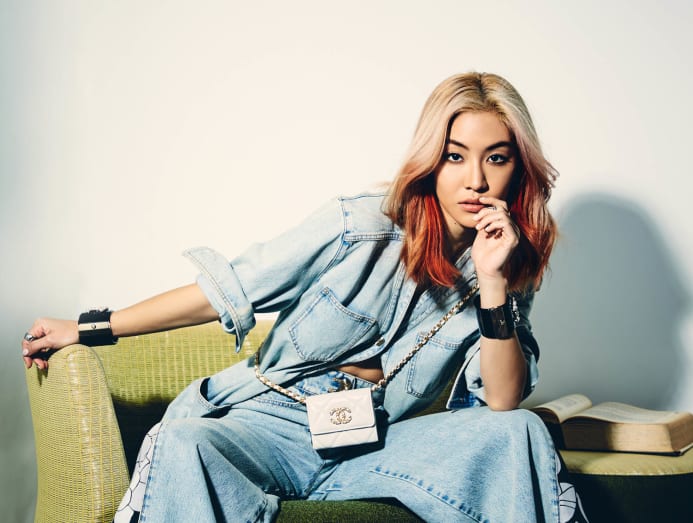 She also considers it a mode of stress relief. She quipped, "Actually I really love doing this. Sometimes when I go on rants on social media, it's kind of cathartic."
Indeed, her biggest relief is that she has emerged from a discombobulating year with a clear head and a refreshed outlook on life.
"I really am my biggest villain and worst critic and everything times hundred so to me, 2020 was about fighting through it and overcoming myself. I feel like I am finally on solid ground."

"I believe that we should talk more about [mental health issues]. I think when you start caring for yourself, like truly caring for yourself, it doesn't stop with you."
Style Editor: Serene Seow; Art direction: Chern Ling & Jasper Loh; Photography: Alvin Teo; Styling: Daryll Alexius Yeo; Fashion Assistance: Jeremy Tan; Hair & Makeup: Benji Oo; Hair & Makeup Assistance: Lynn Yew; Special thanks to Citadines Fusionopolis Singapore