Wildlife heroes: Why these National Geographic explorers risk all for love of nature
Facing angry mobs, diving to the deepest part of the ocean, surviving deadly mosquitoes – Sandesh Kadur, Krithi Karanth and Sylvia Earle share their wildest adventures.
When one imagines the worst dangers that intrepid explorers face in the wild, it's probably of them confronting fierce, unpredictable animals or maybe even stuck in a dangerous place, like perching precariously at the edge of a precipice.
But for wildlife filmmaker and photographer Sandesh Kadur, it was a pesky mosquito – that nearly killed him.
"You would think it would be being mauled or trampled by an elephant right?" he said. "But no, I was bitten by a mosquito when I was filming a documentary in the rainforest about the clouded leopard."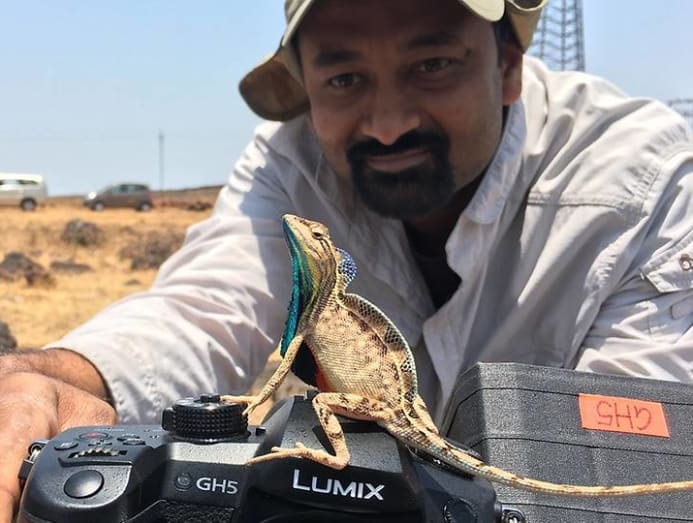 Kadur ended up with cerebral malaria, known to be the most severe form that could cause seizures and brain damage. "That's the worst I've ever felt. I was so weak I couldn't even lift my hand," he recalled. Fortunately, he managed to see a doctor by the second day, and promptly got a malaria injection. The moment he recovered, he was back in the field.
HE'S MORE AT HOME IN THE WILD
Kadur was one of three adventurers who were in Singapore late last year for the National Geographic Explorers Festival. Together with renowned oceanographer and marine biologist Sylvia Earle and conservation biologist Krithi Karanth, the trio shared what it was like to live on the edge.
When it comes to that stereotype about being chased by wild animals most of the time, it's all "normal", Kadur said, with a laugh. "That's a part of your everyday life, elephants and all. It's not about out-running them, it's about out-smarting them."
Once, he and his filming crew were chased by a bear. "Normally, they'd just move away. But we were really close (gesturing to indicate a distance of about 10m) and this one suddenly charged at us. I stood behind my camera and the bear went past."
Lethal bites and rampaging bears side, Kadur confessed that he feels more at home in the mountains and jungles than within the confines of his home. Born to a nature-loving family in Bangalore, India – his grandfather was a botanist, his father an entomologist – he recently completed filming Wildcats Of India: Masters Of Disguise.
In the National Geographic Wild documentary, he featured India's lesser known small cats, such as the Pallas's cat and the fishing cat. And as a National Geographic Storytelling Fellow, he's retracing the footsteps of British explorers to venture into the remotest mountains in India and look for "cool animals from 100 years ago".
To think that it all began when his father passed him an old Kodak camera, with which a young Kadur started taking pictures as a way of documenting his nature discoveries. "The possibility of finding or documenting something new is what keeps me going and continue doing what I'm doing."
THE 84-YEAR-OLD FEMALE OCEANOGRAPHER
The thrill of exploring the unknown is definitely a lifelong one. Just ask 84-year-old Sylvia Earle, the American oceanographer who holds the record for the world's deepest untethered dive at 381m.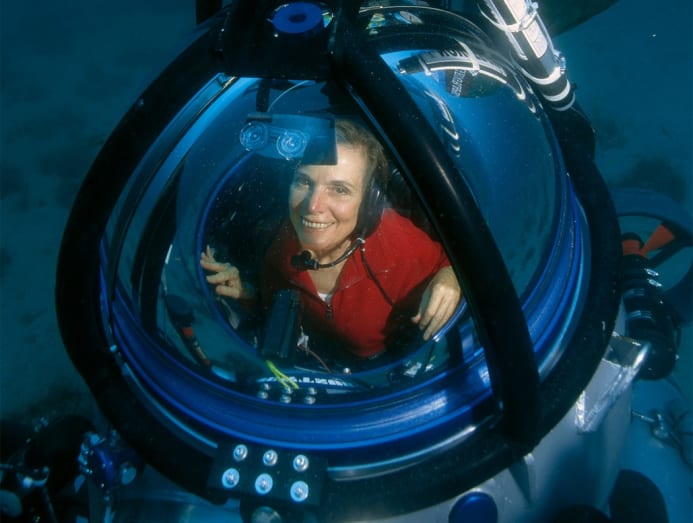 She has also paved the way for female leadership in underwater expeditions and submarine engineering, and is still passionately advocating marine conservation through her membership on international boards including her own Mission Blue, a global initiative of the Sylvia Earle Alliance, and the scientific advisory board of Nanyang Technological University's (NTU) Earth Observatory of Singapore.
"Everyone needs to look around and think what a miracle it is that we exist at all. Life is a miracle. Earth is a miracle."

But setting firsts isn't the main goal for this Explorer-in-Residence of National Geographic Society. "It was never about records. This is just a time when it's easy to be the first to do things. Because it's the first time that we have access to places that we previously didn't," Earle said.
With a twinkle in her eye, she added: "We could go to the deepest part of the ocean hundreds of years ago, but it was a one-way trip."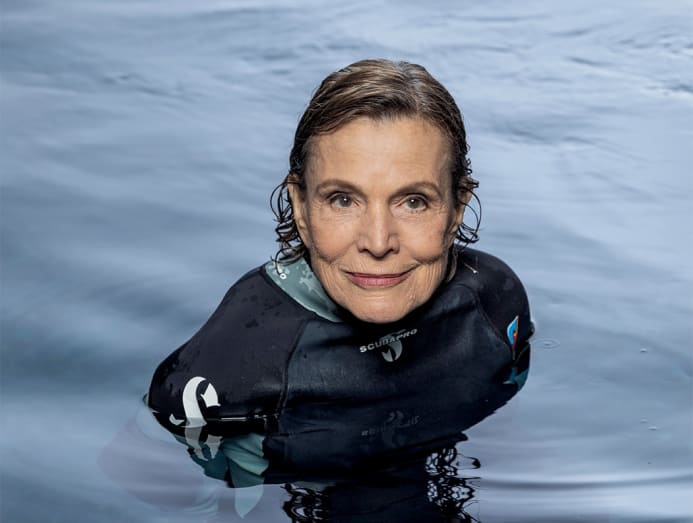 With a gentle mannerism, the petite Earle shrugged off questions on risk with straight-faced replies. Any near-death experiences? "On the highways all the time! Especially when I'm driving." Why do you want to keep pushing yourself? "Why would I not want to do it? Don't you want to do it? Don't you want to go in a submarine? You never know what you're going to see, but you know it's going to be extraordinary."
She paused, before adding: "Everyone needs to look around and think what a miracle it is that we exist at all. Life is a miracle. Earth is a miracle."
Yes, her expeditions are risky – she has been in submarines that have completely lost power, dived in the freezing Arctic Ocean, and has the Chilean fjords on her things-to-do-for-the-first-time list – but so is flying, she pointed out.
"In diving, you're going to a place where it's not natural for humans to spend a lot of time; it's the same taking an aeroplane. So you prepare, you trust those who do the engineering and you've three or four backup plans."
FENDING OFF ANGRY MOBS TO HELP ANIMALS
While some brave the elements of nature, others step into the line of fire to ensure harmonious living between wildlife and humans.
Krithi Karanth, who is the chief conservation scientist at India's Centre for Wildlife Studies, has spent the last 21 years mitigating human-wildlife conflict in communities living next to national parks in India, educating villagers on the importance of conservation, while assuring them that help is at hand should their livelihoods, properties and families get threatened.
The centre aims to reduce the incidence of conflict through programmes such as Wild Seve, which offers a toll-free helpline and gives villagers quick and easy access to a compensation initiative, and Wild Shaale, which teaches rural school children environmental conservation and conflict-coping mechanisms.
"People love pandas, tigers, national parks. But the reality is that we live on a very crowded planet," she said. "And particularly in countries like India, there are millions of people living alongside wildlife. There're a lot of different pressures on wild places – conflict, land use change, hunting, poaching."
"Be passionate and articulate about what you want to say. And hold your ground. Eventually people will realise you're trying to help."

Animals running after her – she has been chased on foot by elephants while doing fieldwork in the parks – are the least of her worries. Controlling angry mobs triggered by a wildlife intrusion or attack are the tricky ones. "With social media, somebody just has to take a video, put it on Whatsapp, and suddenly a thousand people are at that spot while it's still unfolding."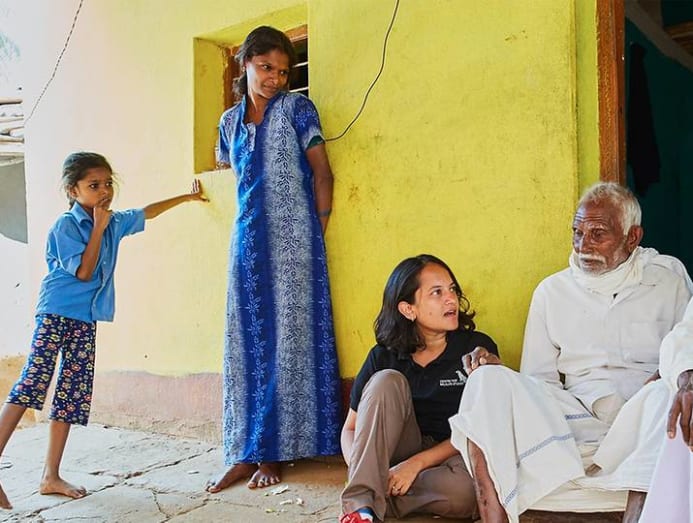 Despite holding a PhD and being a professional qualified scientist, in her male-dominated country, Karanth still finds herself having to prove that she has the knowledge and ability to help when she walks into such a situation.
"You need patience, lots of it. Be passionate and articulate about what you want to say. And hold your ground. I don't think you need to waver. Eventually people will realise you're trying to help," she said.
There are no big victories in this line of work, but there are little ones that make her day. Once, a villager called the Wild Seve hotline to report a leopard killing their goat, and it turned out to be the child who had advised his parent to do so. "We've been running Wild Seve for four years and never received a call from some villages. Then we run the school programme and you get this. That's when you know you've come full circle and are truly reaching all parts of society."
She is now working on several research projects, including mapping out India's last wildlife places, and studying wildlife-friendly agriculture practices and infrastructure solutions that can work in tandem with the country's economic development.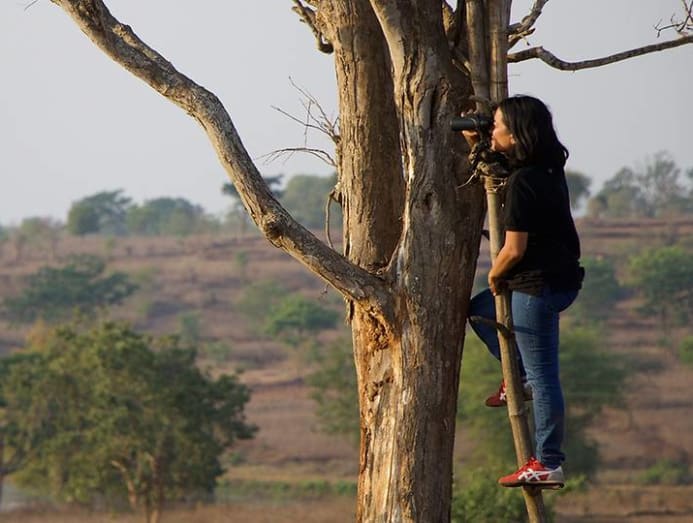 Her team has found that certain farmland such as coffee farms are particularly attractive as a haven for wildlife creatures, and are proposing financial incentives for farmers to grow these crops so that the country's rich biodiversity can be conserved.
And in a declaration that would most likely be echoed by Kadur and Earle too, Karanth says: "I'm gonna do this till I drop dead."