Actress and entrepreneur Neelofa on celebrating Hari Raya in the new normal
Kelantan-born actress, TV personality and fashion entrepreneur Neelofa tells CNA Luxury how she's facing the ongoing pandemic, dressing up during lockdown and what it's like celebrating 'COV-Eid'.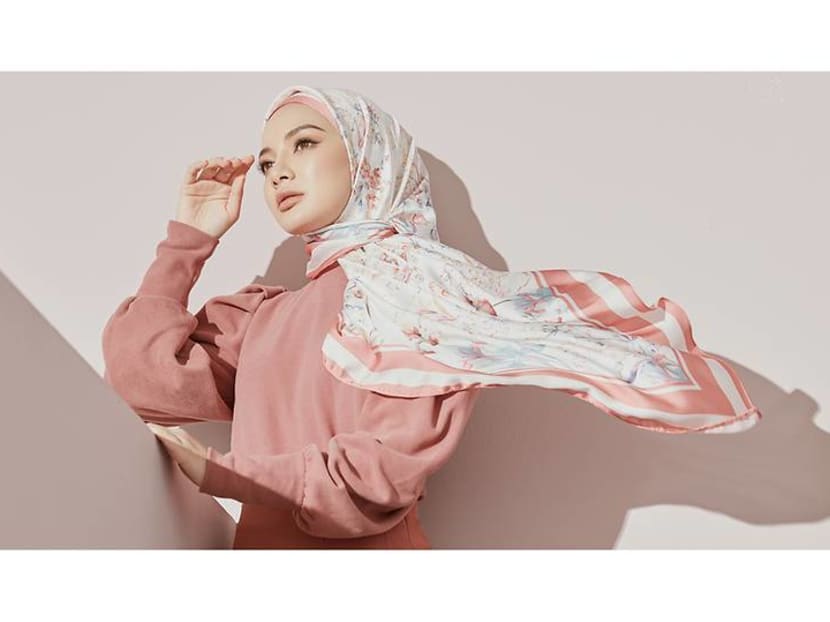 She is literally the face that launched a thousand social media posts. Noor Neelofa binti Mohd Noor – or Neelofa for short – is the stunning Malaysian actress, television personality and businesswoman who is highly sought after by brands ranging from fashion to tech, to front campaigns and grace events across the world.
To date, she is the face of Dior, Lancome and Swarovski. She has a shoe collection designed by Giuseppe Zanotti in homage to her style. She is seated on the front row at most of the glittering fashion shows she attends in New York, Milan and Paris. And she appeared in Forbes' influential 30 Under 30 list in 2017.
Now 31, she is also one of Malaysia's most-followed personalities (ranking second only to singer Siti Nurhaliza, according to a Silver Mouse survey in 2019) with a staggering 7.2 million followers on Instagram.

With such a formidable presence on social media, the former beauty queen is astute about the influence her celebrity affords her. She deftly wields it not just to grow her business and endorse brands she believes in, but also to support causes she is passionate about.
During the ongoing COVID-19 crisis and Movement Control Order (MCO), Neelofa started a chat show on Instagram Live with the hashtag #BerseoranganBersama (#AloneButTogether) to raise awareness on COVID-19.
Her first chat was with fellow actress Nora Danish (ranked third in the same Silver Mouse survey) to talk about the importance of staying home during this period. Subsequent guests included Malaysia's ex-Prime Minister, Tun Dr Mahathir, as well as Dato' Siti Nurhaliza.
Taking an active role in COVID-19 relief, her modest fashion label Naelofar partnered with Mercy Malaysia to help the elderly, underprivileged and disabled communities affected by the pandemic. Her firm channelled a percentage of sales to provide food, personal hygiene products and other basic necessities.
"This outbreak has affected so many people that I figured this was the fastest and easiest way to reach out to them. To be able to include Naelofar customers in this joint effort also gives me a good feeling, knowing that they can contribute to this too," she enthused.
When asked about what motivated her to take action, Neelofa revealed that she was particularly touched when she read about a single mother who lost her sole means of income: "This lady had to close down her food stall due to MCO and didn't have an income to support her children. Thankfully, with our contribution, she was able to sustain her life again."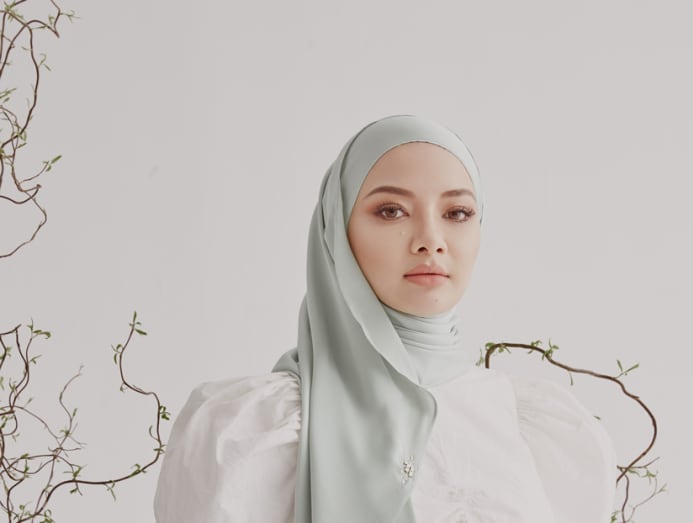 RUNNING A BUSINESS DURING MCO
On the business side, the young entrepreneur – whose brand has sold more than 10 million hijabs in the past five years, with RM50 million (S$16.25 million) of sales a year coming from Instagram itself – is happy to report that sales have been brisk.
This is largely because her company branched out beyond traditional brick and mortar stores early on.
"I was worried that the pandemic might affect the business but it hasn't done so. Well, not as bad as I expected, at least. The decision to introduce e-commerce into the business was a good one because everyone is constantly online now and everything can be done at our fingertips," she said.
"Naelofar is also now on Shopee which means a great deal for the business so I'm excited for that. However, operations-wise it was quite difficult to handle at first because only certain businesses were allowed to be open."
In the run-up to Hari Raya, Naelofar Hijab adopted a different tact to marketing its products. While the main message of their campaigns has always been to encourage customers to feel good and look their best, this year the message included a reminder to appreciate the little things during Eid.
"We wanted our customers to cherish not just the simplicity of it but the great joy that comes when we do so. I am grateful that we received really great feedback for Naelofaraya 2020."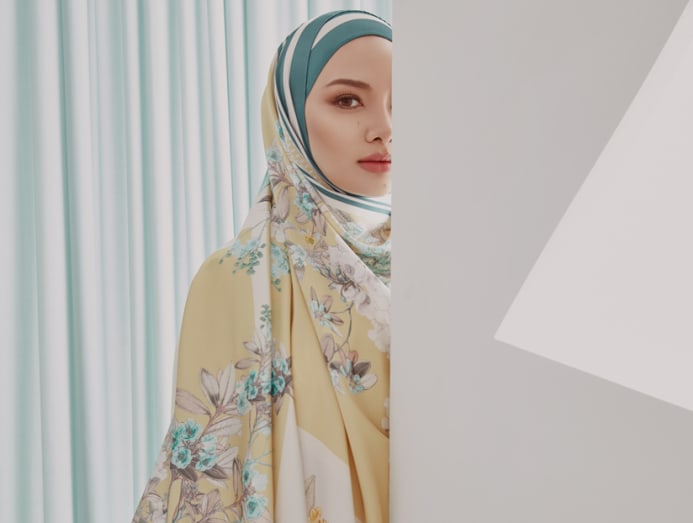 FLYING THE FLAG OF MODEST FASHION
"Every time I attend international events – specifically fashion weeks – I always carry the responsibility of spreading the true meaning of modest fashion." – Neelofa
For one blessed in so many ways, it's inevitable that success comes with its share of detractors but Neelofa remains philosophical about dealing with the occasional backlash. She takes it all in her stride.
"I've been in the industry for more than a decade. I must say that it wasn't easy to get used to the backlash at first, but I've learnt to manage it now," she said.
"I'm lucky to have a great team that assists me in handling this sort of situation. To be honest, most of the time, I usually don't let it get to me because it would just affect my day or even my week. And I wouldn't like for that to happen."
Indeed, Neelofa prefers to focus on the positive impact her influence can create, especially in changing the way Muslim women in hijabs are perceived.
"Every time I attend international events – specifically fashion weeks – I always carry the responsibility of spreading the true meaning of modest fashion. Modest fashion is no longer conservative, rigid or even boring. It's much more inclusive now and you can style the scarf or hijab in so many ways, not just for Muslim women but women all over the world," she explained.
"I think what differentiates me is [that I'm] a hijabi who has made her looks limitless. Besides that, more and more hijabis are being represented in the fashion industry, like Halima Arden (the first model to wear a hijab on the cover of Vogue magazine), which opens more doors for us."
Neelofa's hijabi style isn't being kept in the closet even during Malaysia's extended MCO: The fashionista gamely dresses up even in lockdown.
"During MCO, I wake up and get ready even though I'm at home. I still like to dress up to feel as though I'm heading out," she laughed. "It gives me some kind of satisfaction to get dolled up even though my family and I are the only ones who can see it. And yes, I even succumbed to TikTok and dressed up to make my videos."
HARI RAYA IN AN ERA OF THE NEW NORMAL
This year, Neelofa spent her Hari Raya in Kuala Lumpur, in compliance with the Malaysian government's restrictions on crossing state borders to balik kampung.
"The vibe for Raya this year wasn't that much different as I was very lucky to still be surrounded by my loved ones. However, celebrating it in an era of the new normal was a bit of a struggle because we still had to limit our socialising and it was my first time celebrating in Kuala Lumpur," she admitted.
"The feeling of not being in my hometown in Kelantan with my grandmother and doing the usual things definitely hit hard but I still felt blessed to have my close relatives here in KL. We also did the usual things like stuff ourselves with delicious Raya food, took OOTD shots and had an all-round wonderful time."
As for facing life post-COVID, Neelofa is upbeat but humble, looking towards to her mother for inspiration.
"My mother is my ultimate idol, she was the one that first got me into the business field and her amazing guidance and advice has made me the entrepreneur I am today," she said.
She quickly acknowledged that her success didn't come from her efforts alone but because of a great support system comprising her family, her team and her fans who are always ready to purchase the products she comes up with.
Besides that, she describes herself as an opportunist, seizing whatever chances come her way. "Whether it'll make a small or big impact, I still take it as a way to benefit me individually or for my business. I wish to take Naelofar to greater heights. With the new normal, we'll have to make adjustments, but I look forward to it."
"The feeling of not being in my hometown in Kelantan with my grandmother and doing the usual things definitely hit hard but I still felt blessed to have my close relatives here in KL." – Neelofa