Bynd Artisan's Winnie Chan on wanting to become her dad's secretary at age 10
In the seventh episode of CNA Luxury's podcast series Next Gen, Winnie Chan, a self-professed "daddy's little girl", shares how she wanted to help her father ease his workload by becoming his secretary. Today, she's the co-founder of Bynd Artisan, which she sees as continuing the legacy of her grandfather's bookbinding business.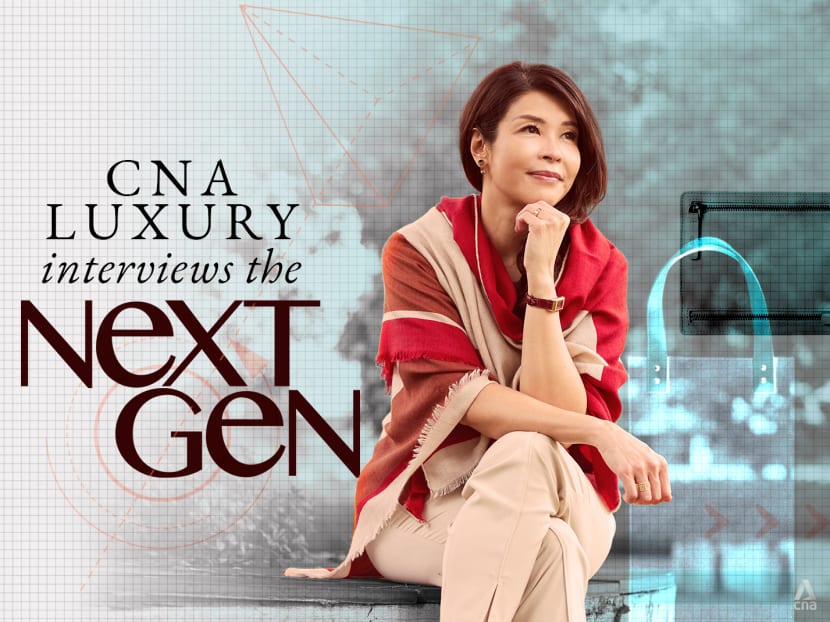 Winnie Chan, 49, is the quintessential woman-about-town. There she is, on the judging panel of Halogen Foundation's NFTE Youth Entrepreneurship Challenge. There she is, attending the EY Entrepreneur Of The Year awards with her husband, James Quan – their "first black-tie event in 2 years". There she is, at the KAWS: Holiday exhibition at Marina Bay.
She documents these experiences on social media, curating stills and stories with studious detail. These offer her 11,600 Instagram followers a glimpse into the life of a successful businesswoman, wife, mother-of-two – and, most recently – grandmother-of-one. One thing is clear: There is a lot of passion, whether it involves family or business.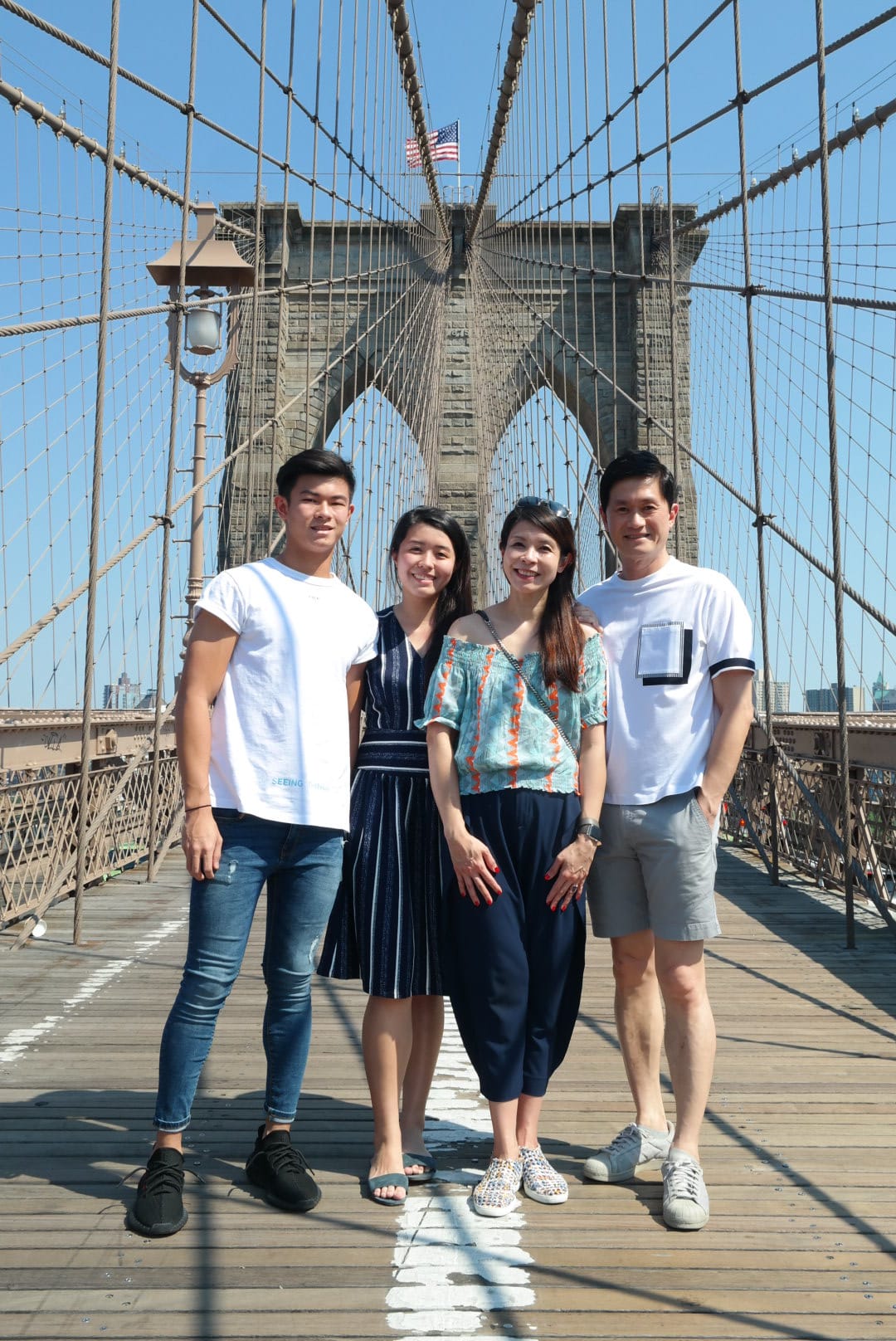 For the uninitiated, Winnie and James are the founders of paper and leather craft brand Bynd Artisan. The seven-year-old company operates three retail stores in Singapore – the flagship at Holland Village, an atelier in Raffles City, and an "experience store" in ION Orchard. The latter opened this September, a collaboration with popular ice-creamery Sunday Folks.
Disregard the slick storefronts and savvy marketing; theirs is a business three generations in the making. It all stems from Winnie's grandfather, Chan Koon Song, who established a small bookbinding workshop in 1942. The elder Chan passed away before Winnie was born, leaving her father – the eldest child in the family – to tend to the business, then known as Goy Liang Book-Making Company, and renamed Grandluxe in the 1960s.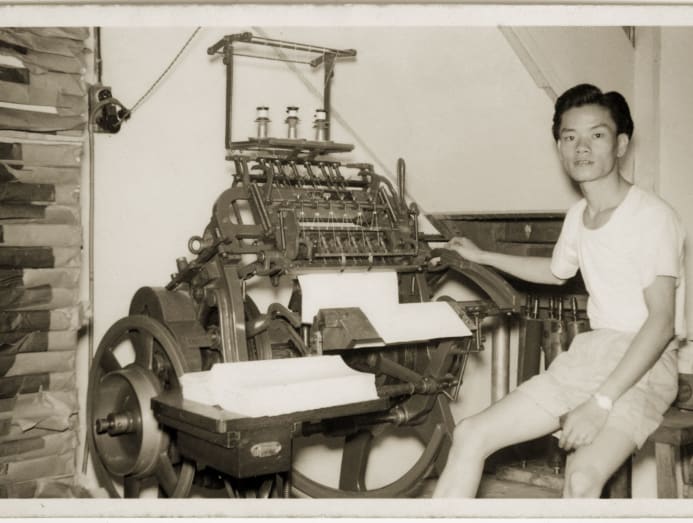 "What my father did [is that] he went into production and wholesale manufacturing," she explained. "And for me, now, a large part of it is retail. But what we're really doing is creating experiences and delivering emotions. I feel very blessed to be able to take the legacy of my grandfather, and have pivoted."
As a tribute to her grandfather, Winnie created an art installation outside the Holland Village flagship, using a relic from the company's early years: His Heidelberg letterpress. The gigantic printing press frequently attracts curious onlookers as they stroll past. "I'm very, very sure that I have made my grandfather proud," she mused.
As a child, Winnie idolised her father. "I was daddy's little girl," she said. "My ambition since I was 10 was to become his secretary, so I could help him ease his workload." This desire was spurred by observing how consumed her father was with work. "When my dad came home from work, he would talk about nothing else but work… it was just customers, suppliers [and all that]."
Following through on her decision, Winnie took up shorthand classes at the age of 13. At home, she toyed with a typewriter just to practice her typewriting speed. In junior college, she joined her family on a trade tour when they exhibited their products in Paris and Frankfurt. There, she discovered that she had a knack for visual merchandising. "Because the regular customers who visited the show would say, 'Oh, it looks so different this year. It must be because there's a lady present'. And that was me!"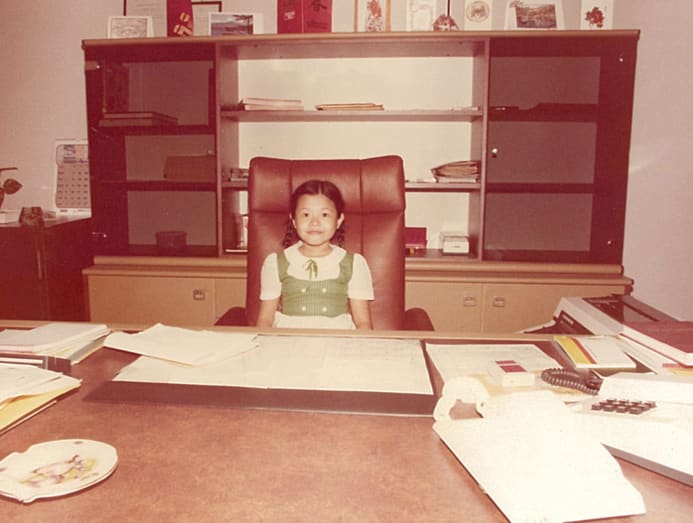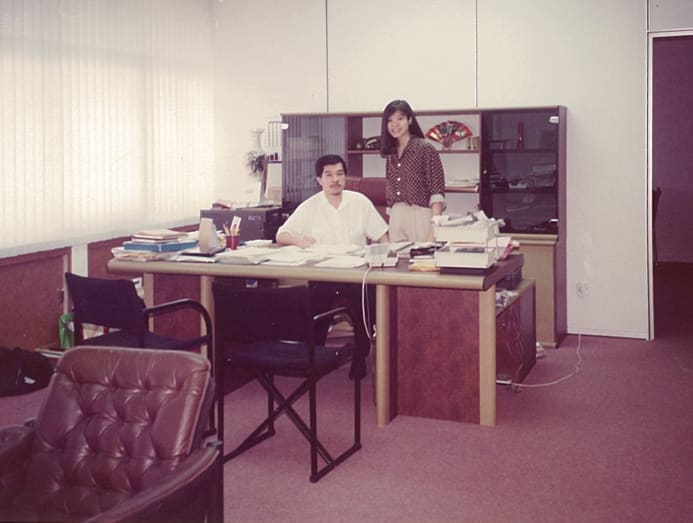 From then on, it was a natural progression to join the family business, which she did in 1994, after graduating with an economics degree from the University of California, Berkeley. "I just asked my dad for a job. And he said, 'Yeah, sure, join us'."
Winnie entered the fray without a specific job scope, giving herself the title of marketing executive. As someone with an interest in colours and aesthetics, she embedded herself in the graphics department, with the aim of giving the products a more aesthetically pleasing look. "It was in a darkroom back then, they were using film," she recalled. "It was also the beginning of the desktop publishing era."
It soon became apparent that Winnie's skills went far beyond visual merchandising or "colours and aesthetics". Within eight years, she tripled the company revenue. She also went on to professionalise the business in terms of implementing standards like the ISO 9001 quality management system and getting the firm certified for the Forest Stewardship Council.
Starting from scratch, it was a steep learning curve. "It took me a whole 10 years just to understand the business completely," she said. By 2016, after 22 years on the job, and two years after launching Bynd Artisan, Winnie decided to step back from her role in Grandluxe to concentrate on Bynd Artisan full-time.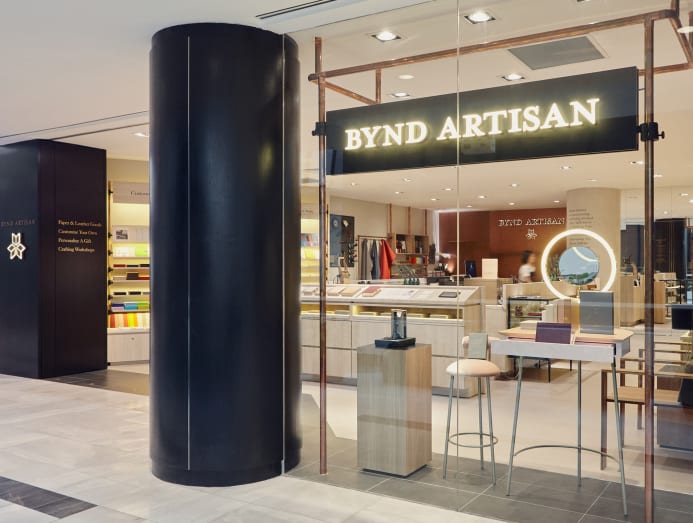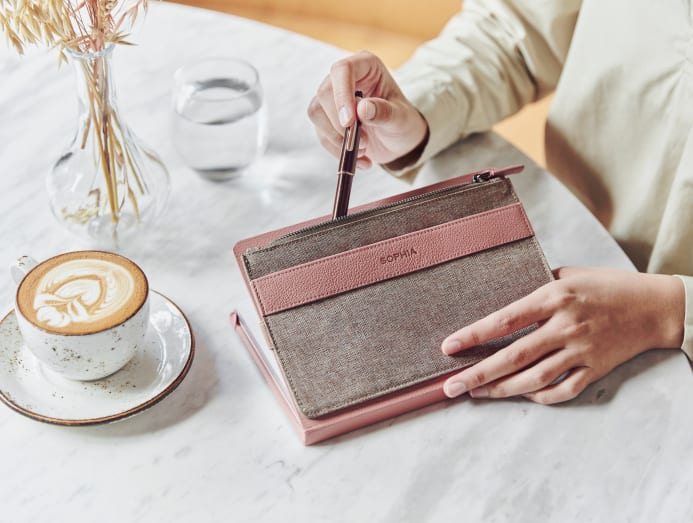 Of her father's best attributes, Winnie had this to say: "My father is very resilient. I remember during the recession in the 1980s, it was Chinese New Year, and the business was not doing well. He didn't have enough money to treat his colleagues to a celebration meal, but he really wanted to thank everyone for standing by him, [so he] had to borrow from my mum, who was a homemaker. She had to tap into her savings.
"And so my mum cooked some dishes at home, and sent it to the factory for everyone to enjoy. I really admire how he didn't shy away, he showed up, he faced his challenges, and still wanted to hold a celebration for the team."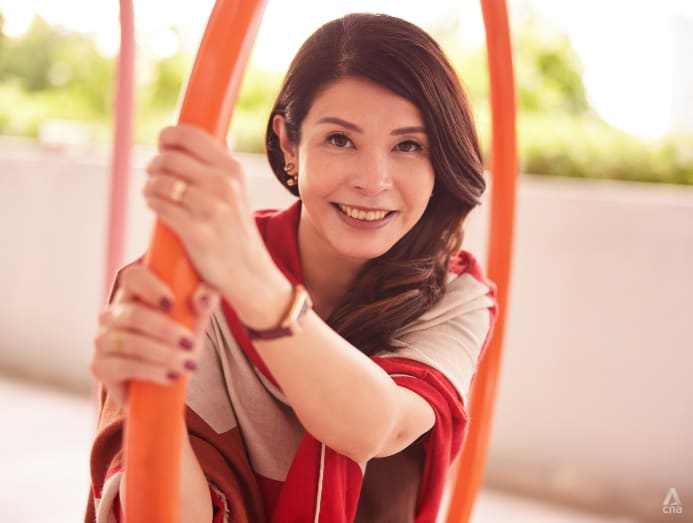 Another quality that she admires is his collaborative spirit. "My father believes in aiming for a win-win outcome, and always leaving something on the table for the other party. So for example, with suppliers, he does not believe in squeezing them dry, squeezing every cent out of them. He wants to grow. And he wants all his suppliers to grow together with us. I think such a collaborative spirit lives on in the collaborations that we do in Bynd Artisan today."
Does working alongside her husband pose any challenges? "Actually I really like working next to my husband," comes the reply. "I don't see any cons. I see all the pros. Like today he drove me to the [recording] studio! I like that James and I are very, very different characters. He's very jovial, very charismatic. He's a natural leader, and some say 'aunty killer'! Whereas I'm very quiet and reserved, but I'm observant and detail-oriented. So I think together, we make a power couple. And we can add different aspects of our strengths to the business, which is very important."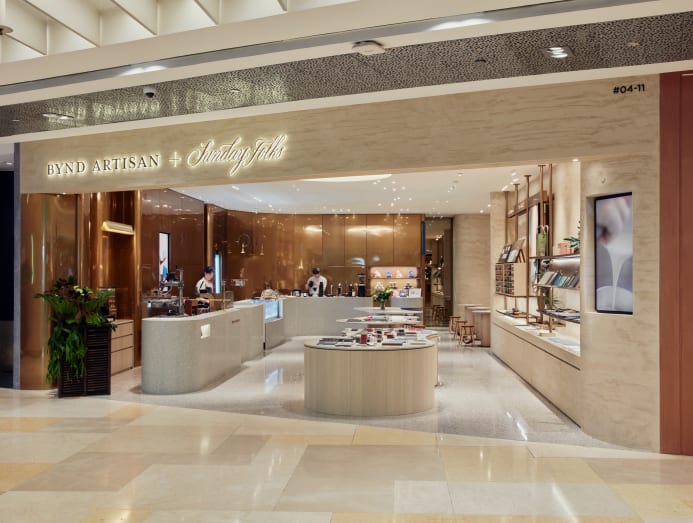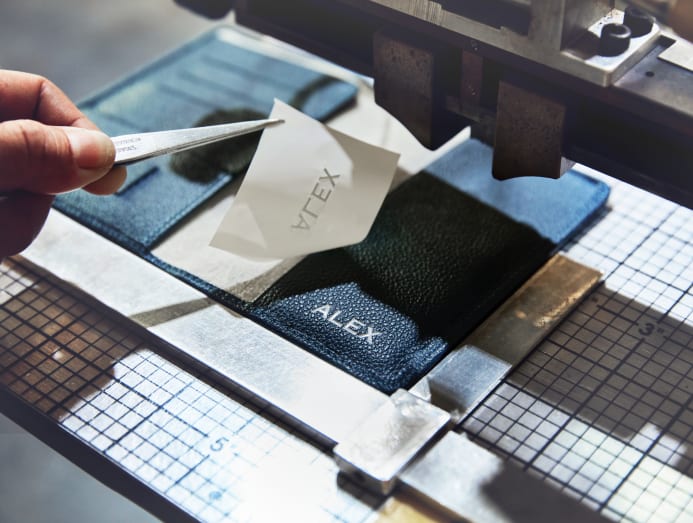 James works with corporate clients and takes care of corporate gifting, for example, companies who are looking to personalise notebooks for their staff or clients. He's also in charge of bespoke projects, which could mean creating an entirely new product category. Winnie, on the other hand, deals with the retail side of the business. It's she who susses out new partners to collaborate with. It's also she who comes up with new retail experiences to attract customers. A prime example is the collaboration with Sunday Folks, their first F&B partnership that unites two cult Singaporean brands in a single retail space.  
With their two children – Vera, 24 and Josh, 21 – Winnie and James have raised them to be financially independent. This parenting tactic is partly influenced by Winnie's father, who used to repeat the saying, "teach a man to fish and you feed him for a lifetime". Ergo, both children have not received pocket money in the past three years.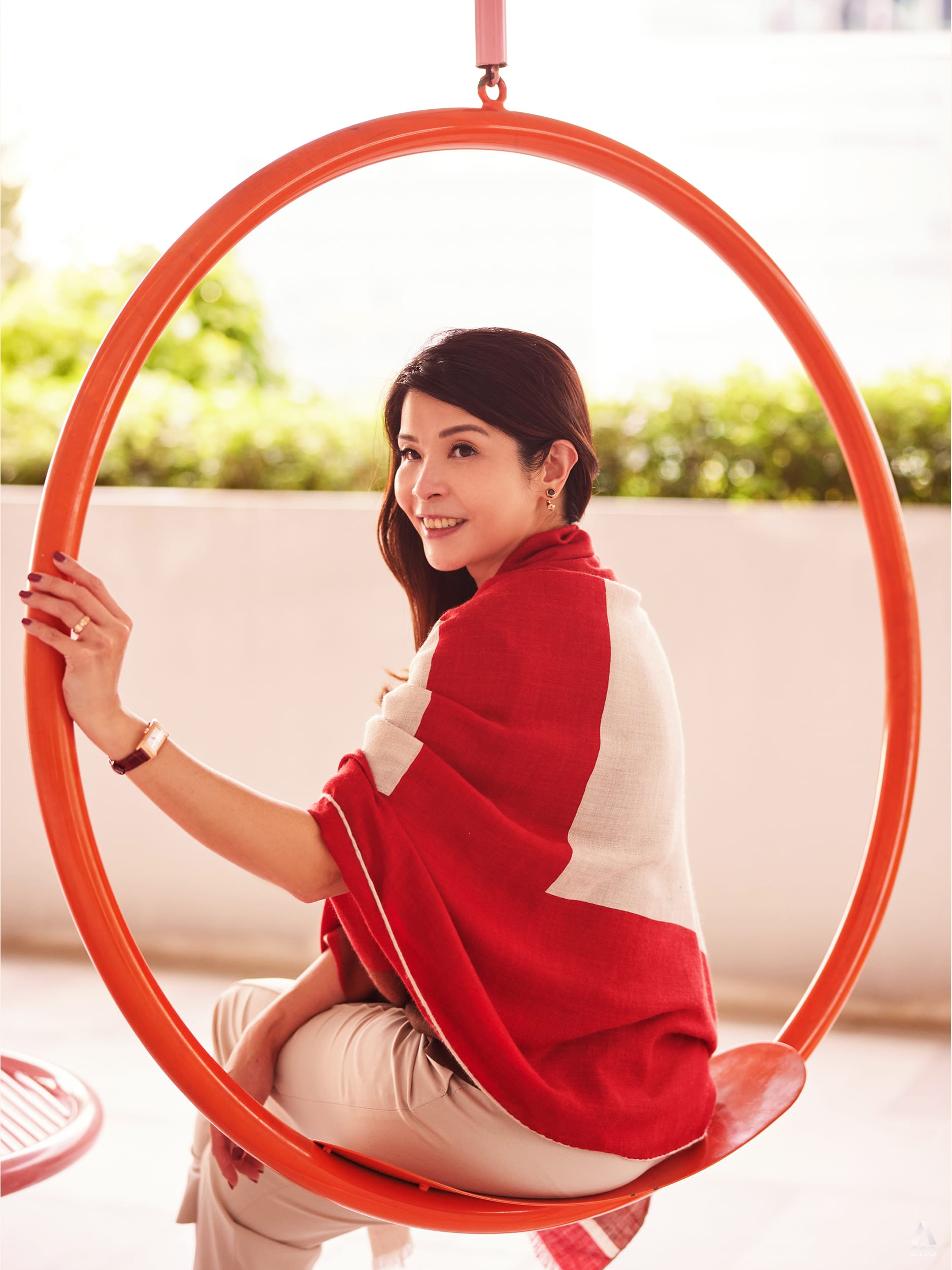 "My son is an undergraduate in business school. As a kid, he made money selling miniature cars and repairing remote-controlled cars. As a teenager, he made money trading and selling 'hypebeast' sneakers. Now, he's fixing real cars as a side business.
"My daughter is working as an analyst in a global consulting firm. But when she was in university, she actually had a side business doing tarot card readings, which was actually quite profitable during circuit breaker last year, when there was a lot of uncertainty and people were asking about their job security.
"I'm happy to see that both of them have the entrepreneurial spirit within them." Both Vera and Josh have expressed interest in joining the family business.
But Winnie isn't in a hurry to let them through the gates; she prefers if they worked elsewhere first to gain experience.
"It could be for an entrepreneur, a startup or an MNC. Make your mistakes elsewhere before you come back and join us. Because when you join a business, you shouldn't be doing what I'm doing. You should be innovating and bringing it to another level."
The Next Gen podcast is brought to you by Jaeger-LeCoultre.
Listen to our interview with Winnie Chan here. New episodes of Next Gen are published every Sunday at cna.asia/podcasts.