The Singaporeans helping to save the F&B industry, one online order at a time
How Jonathan Lim and Alan Goh's Oddle platform has given many F&B businesses a new lease of hope in this pandemic.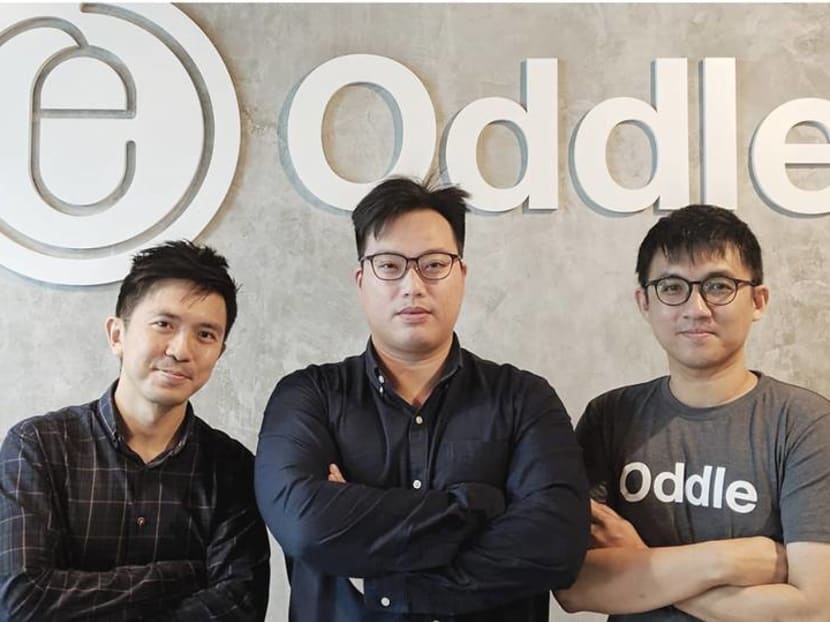 When Jonathan Lim and Alan Goh were asking restaurants in the Telok Ayer district whether they needed an online ordering system in 2013, little did they know that the Oddle online ordering platform they would eventually develop would become a life-saving tool for Singapore's food and beverage (F&B) industry in a crisis.
"I was also running a restaurant then and we were taking big orders by pen and paper. It was time-consuming, and information would get mixed-up," said Lim. "I looked around for a delivery system and was shocked to receive a quote for S$300,000. So I decided to do it myself."
He banded together with two other secondary schoolmates, including Goh, to start Oddle – a cheeky play on the word "order" – in 2014. To date, it is used by nearly 3,000 F&B brands spread across Singapore, Malaysia, Taiwan and Hong Kong, including 800 brands locally.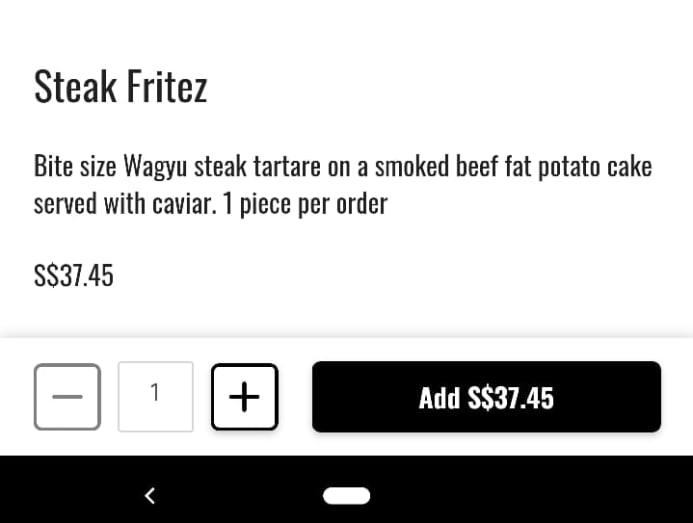 Since April, the team has been working round the clock as an avalanche of 300 to 400 new restaurants have signed up with them, compared to the average of 40 to 50 per month they would get pre-pandemic.
"The big brands realise that there's money to be made but they need a system. As we onboarded many restaurants quickly, we realised this is no longer just about making money, but saving F&B as an industry," shared Lim.
Oddle operates on a pay-on-performance model, where the company takes a 10 per cent commission of actual online sales. For example, if a restaurant offers a 20 per cent discount on a S$100 item, Oddle takes S$8, which includes a 3.5 per cent fee given to the payment gateway. Goh, who is Oddle's global sales lead, said: "This makes us co-partners and we make sure you do well.
"Oddle was initially launched for the sole purpose of providing a technological solution for restaurants to have their own platform to capture organic sales. As time went by, we realised they don't have the logistics manpower support. So we found delivery partners in different markets to handle that part of the operations."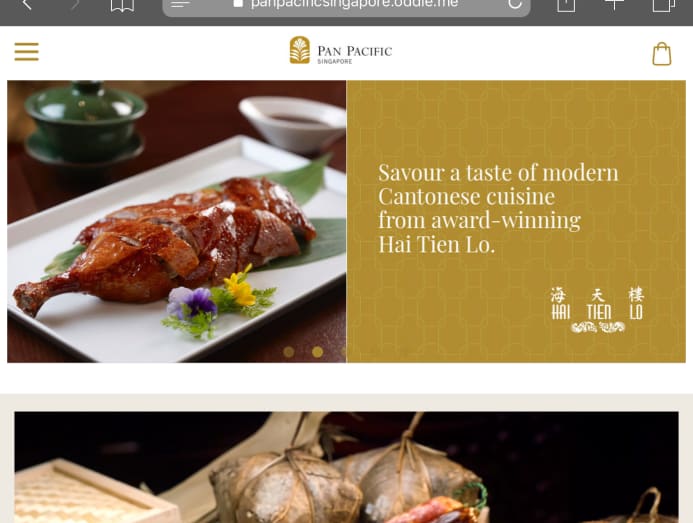 Goh explained: "Some restaurants are fishing in swimming pools where there're no fish, while others want to catch sharks in a small pond where there're only goldfish. We not only sell them the fishing rod, but we teach them how to get the fish they want.
"During this pandemic, we help them coordinate on the logistics, guide them on service recovery, look deeper into their menu, and advise them on best practices, data management and recommended platform settings."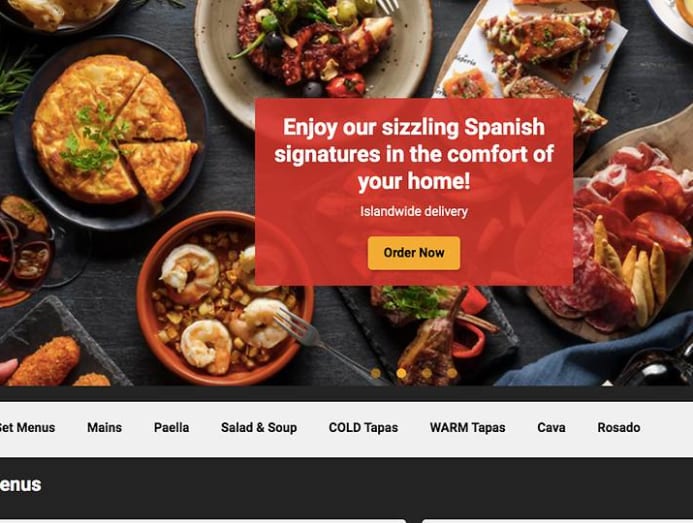 There has been a significant increase in the number of high-end hotels and restaurants – such as those from Les Amis Group, Unlisted Collection and The Lo & Behold Group – using Oddle for takeaway and delivery orders.
"This COVID-19 situation is causing them to realise the importance of their customer database, especially in terms of reaching out to their loyal customers. Some are even exploring the possibility of creating a sister brand just for delivery," Goh shared.
"As we onboarded many restaurants quickly, we realised this is no longer just about making money, but saving F&B as an industry." – Jonathan Lim
PERSPECTIVES FROM THE F&B OPERATORS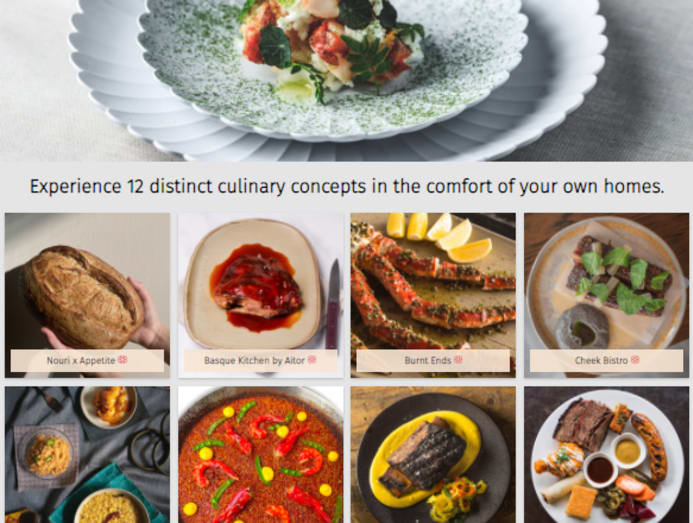 Restaurants and hotels that CNA Luxury spoke to cited ease of use and quick implementation as some of the reasons why they chose Oddle. Most importantly, it was also  "the most business-friendly" and "has a much more realistic commission scheme".
Goodwood Park Hotel's spokesperson added that Oddle's marketing functions allow it to offer and communicate promotions to customers, while Andrew Ing, The Lo & Behold Group's Chief Operations Officer said, "Its group page feature allows us to list all our active venues on one page for diners to discover new options, especially during this circuit breaker period."
Chef-restaurateur Beppe de Vito of ilLido Group said that Oddle allows it to white-label its own delivery page, which gives better results as visibility is higher. "Being listed on delivery platforms means we're just one of many fishes in the sea and that's not sustainable," he added.
But Oddle may not be suitable for every F&B outlet. Unlisted Collection's CEO Loh Lik Peng felt that the company does not have a well-known, consumer-facing brand like Deliveroo or Grab, "so it works better for businesses that already have a good profile and a good following of loyal clientele".
Goh agreed wholeheartedly. "The idea of Oddle is to be the unsung hero behind the scene. It is only meant to be as effective as your brand power. In the virtual world, the winners are those who put effort in branding and marketing. We can help maximise your potential if you already have a well thought-out marketing plan. We can't guarantee everyone can do well, but at least we can give everyone a fighting chance."
The current pandemic has proven to be the game changer in Lim and Goh's struggle to digitalise the F&B industry, as that option was hardly on any operator's radar previously. They are also in the midst of talking to restaurant chains with outlets in the overseas markets Oddle is currently operating in.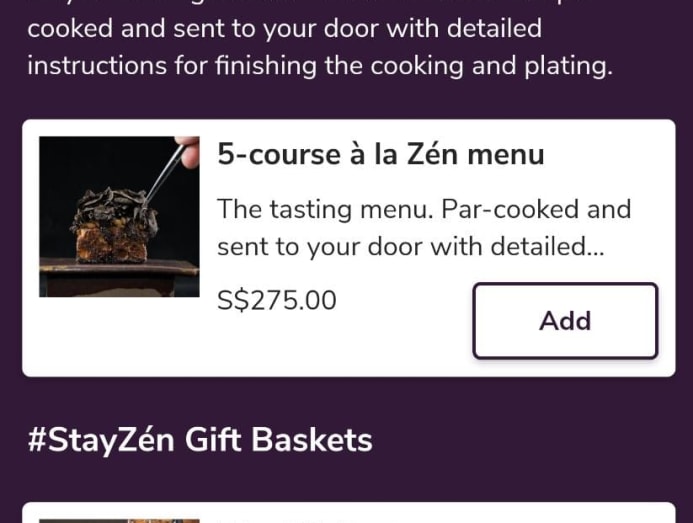 Lim said: "For the last six years, we've been fighting against the current. With this crisis, the restaurants don't have a lot of choice in running their businesses, and going digital is the way forward, [it] doesn't matter whether you're in Singapore, Malaysia, Hong Kong or Taiwan. We're making use of this opportunity to push for F&B businesses to adopt technology and go digital."
"We're making use of this opportunity to push for F&B businesses to adopt technology and go digital." – Jonathan Lim