CEO of the world's oldest kitchen brand Poggenpohl on how to create the ultimate luxury kitchen
From unique design, rare materials, made-in-Germany craftsmanship to unparalleled customisation, Dirk Lange explains why German kitchen brand Poggenpohl reflects the epitome of superior living.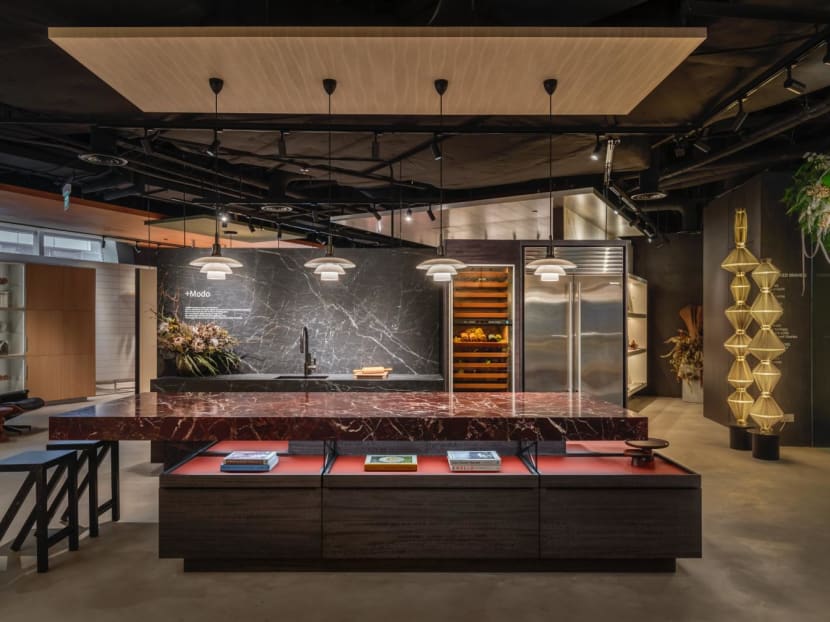 Connected cabinets and ergonomic layouts are ubiquitous in homes today, but many do not know the role Poggenpohl had in it – the oldest luxury kitchen furniture brand in the world was the creator of the modern system kitchen. In another example of the German company's pioneering spirit, it refined a 10-process sand-varnishing technique in 1930 to create smooth, glossy cabinetry surfaces as the alternative to timber. 
Friedemir Poggenpohl founded the company in 1892 as a family business. Over the past 130 years, it has grown from a small carpentry business into an internationally recognised luxury kitchen brand. With the social aspect of the kitchen enhanced today, Poggenpohl has an important role to play in fulfilling the homeowner's lifestyle and functional needs. This was especially evident during the COVID-19 pandemic when most were confined to their homes, and the kitchen counter became the backdrop to home-chef inspirations, work-from-home situations and meals shared with family through the screen. 
"The pandemic was an accelerator of many trends, good and bad. I think it was a tremendous win for the kitchen as during extended confinement, it magnified the gravity of what it means in our daily routines – health, contentment, creativity, passion, love, interactions and connection. The kitchen reclaimed much significance in enriching life. Who did not make an important decision or connect deeply to family, friends and self during those 36 months in a kitchen?" contemplated Dirk Lange.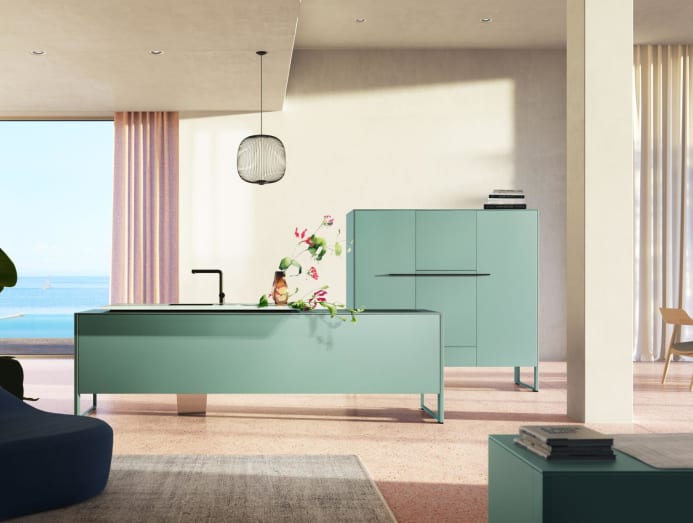 Lange should know, having taken on the role of managing director at Poggenpohl in 2021 in the thick of the pandemic. He was in Singapore in July for the opening of the Poggenpohl display in furniture retailer XTRA's showroom.
Born in Germany and raised in Taiwan before studying international studies and business administration in the States, Lange is truly a global citizen. Prior to joining Poggenpohl, he had a career managing companies in the sectors of construction and luxury durables across different countries, particularly in Asia where he resided in Shanghai for 20 years. The multilingual Lange speaks Bahasa Indonesian, Mandarin, Japanese, French, English and German, and conveys a deep appreciation for diverse cultures and the hospitality of the people in Asia.
"When I settled in Shanghai in 1997, there was at that time a strong sense of convergence there – socio-politically, historically and economically. Change being such a prominent ingredient in my career, I've always been drawn to business innovation opportunities in my career, whether leveraging advanced technologies in low-tech industries, developing new business models for emerging markets, building strong brands across new industries or transforming cultures. When building companies hands on, and often from the ground up across different categories and cultures, you gain trust in people, you observe continuously and listen for what's not being said, you separate wisdom from knowledge and above all, you act," Lange shared.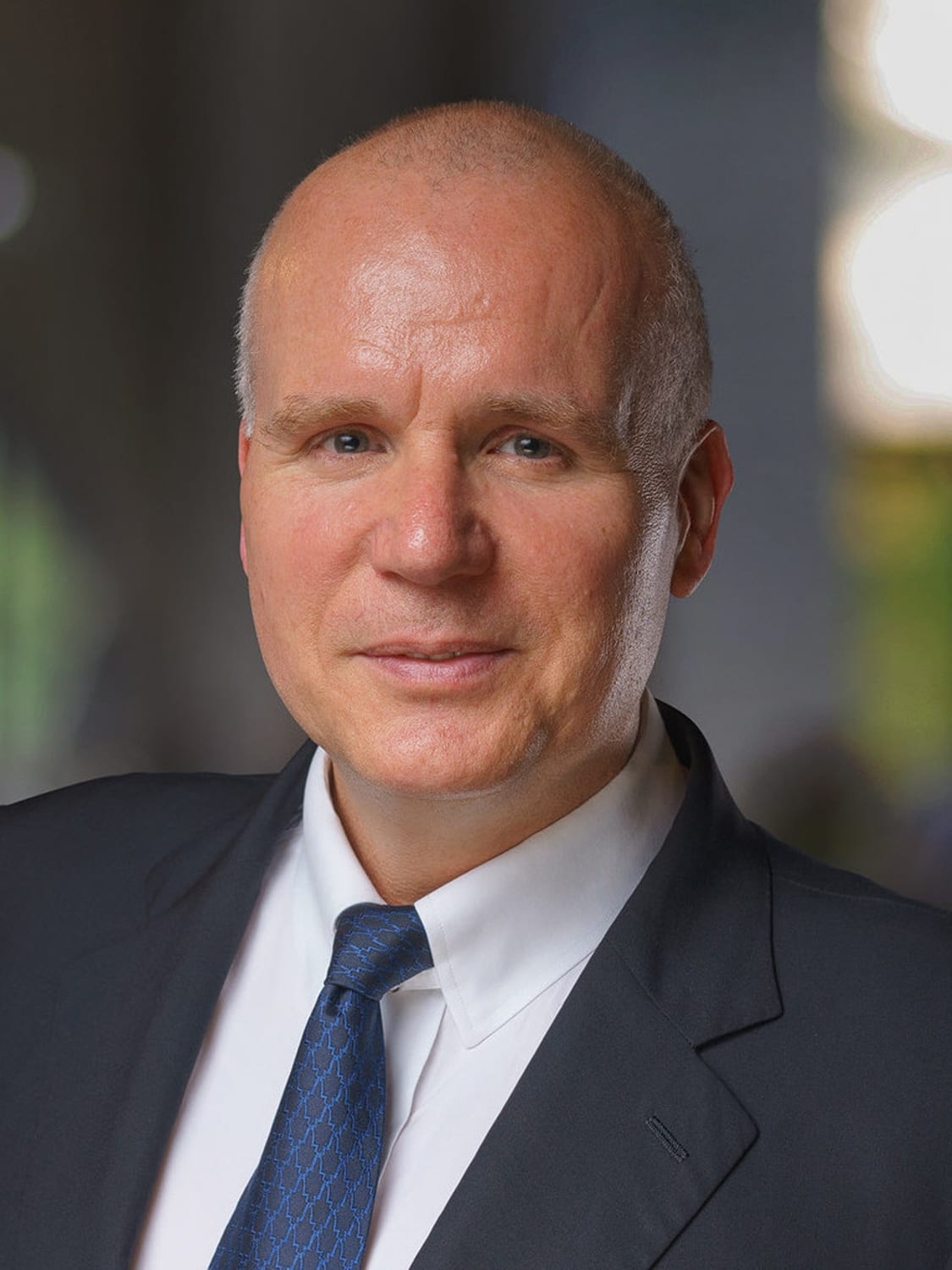 These experiences make him a fitting leader of a brand that is sold in 70 countries. Joining the German company was a no-brainer for Lange, who was attracted to Poggenpohl's rich heritage, among other aspects. "Poggenpohl's legendary legacy in striving for the better, and the deeply ingrained spirit of co-creation among all its stakeholders, being at home on all continents in the world were the attraction, though what I love about Poggenpohl most are the deep and emotional bonds we nurture with our customers everywhere," Lange shared.  
The brand's omnipresence is testament to products that are relevant and useful anywhere. "This widespread reach allows us to cater to diverse cultural tastes, design preferences and lifestyle needs," said Lange. 
He shares some observations. "From my perspective, in Asia, while food preparation areas tend to be smaller and may be among the world's most demanding functionally, the serving areas are typically separated, and kitchens lean towards enhanced presentation and entertainment layouts to accommodate larger gatherings and communal cooking experiences. This, of course, reflects the importance of family and social interactions in many Asian cultures."   
Western kitchens on the other hand tend to emphasise singular cooking spaces, functional integration and lifestyle preferences. Regardless, the well-heeled across the world recognise Poggenpohl for its well-built products and ability to create highly customised solutions. Much like a branded bag collection in a walk-in wardrobe or sports car at the driveway, a branded kitchen embodies a life well lived. 
"Having German roots, an American education and a long career in Asia, I've gained a tenacious focus on customers and their needs for bespoke solutions – conventional when appropriate, but most times otherwise," Lange commented. 
He added: "We take our cues from compatible lifestyle segments in furnishing, fashion, accessories and art, as well as automotive and yacht interiors. 'Off the menu', especially with architects and interior designers, we may customise kitchens to complement building facade features or the architectural concept in a luxury residence. Whether a finish is hand-rendered in stucco or colour matched to a super car, Poggenpohl provides bespoke solutions, ensuring they perform well and function reliably over generations."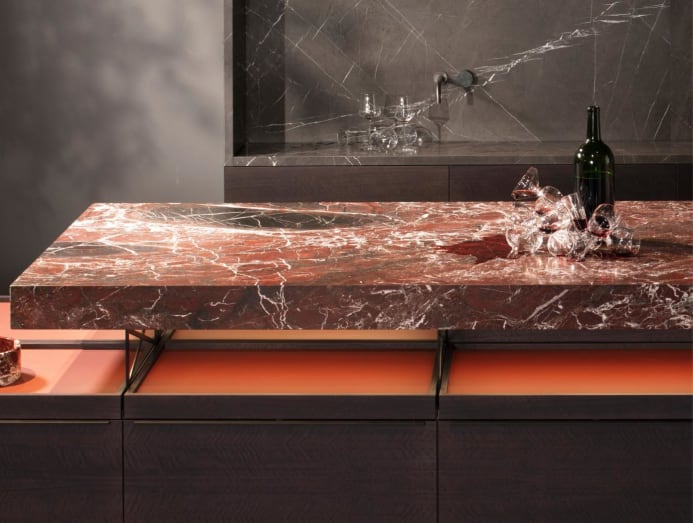 How about a kitchen finished with sustainably sourced rare materials as a talking point? Poggenpohl offers hand-folded terrazzo matched with Nero Portoro marble as exquisite finishes for kitchen islands, deep blue rough lava stone smoothed down and sealed in glass enamel, as well as crystalline worktop slabs made from textured white ceramics that come from recycled granulate shards.
In terms of design, Poggenpohl's unique concepts break stereotypes while addressing prevailing living trends. The +Modo range designed by Jorge Pensi eschews the typical kitchen island by offsetting the worktop from the cabinetry. The resultant void functions as a shelf for utensils or to display objet d' art.
Minimalists and architectural purists will be drawn toward the +Segmento series, where the countertop is dematerialised at only 14 millimetres thick. "It is very much characterised by the absence of handles, which are replaced by automatically opening fronts,' highlighted Lange on the monolithic kitchen.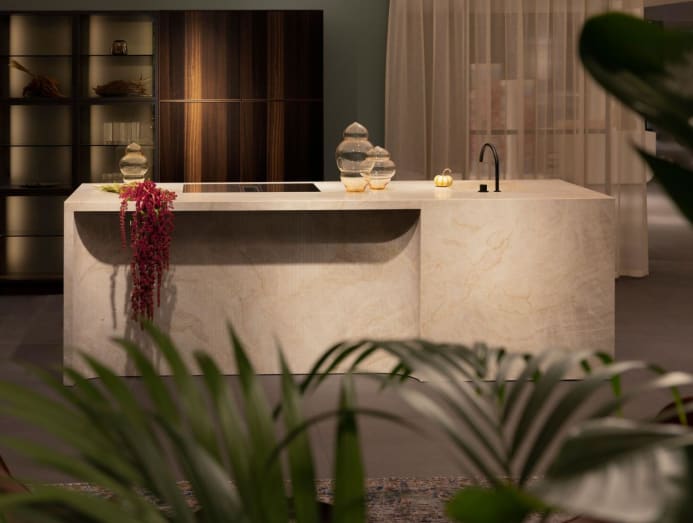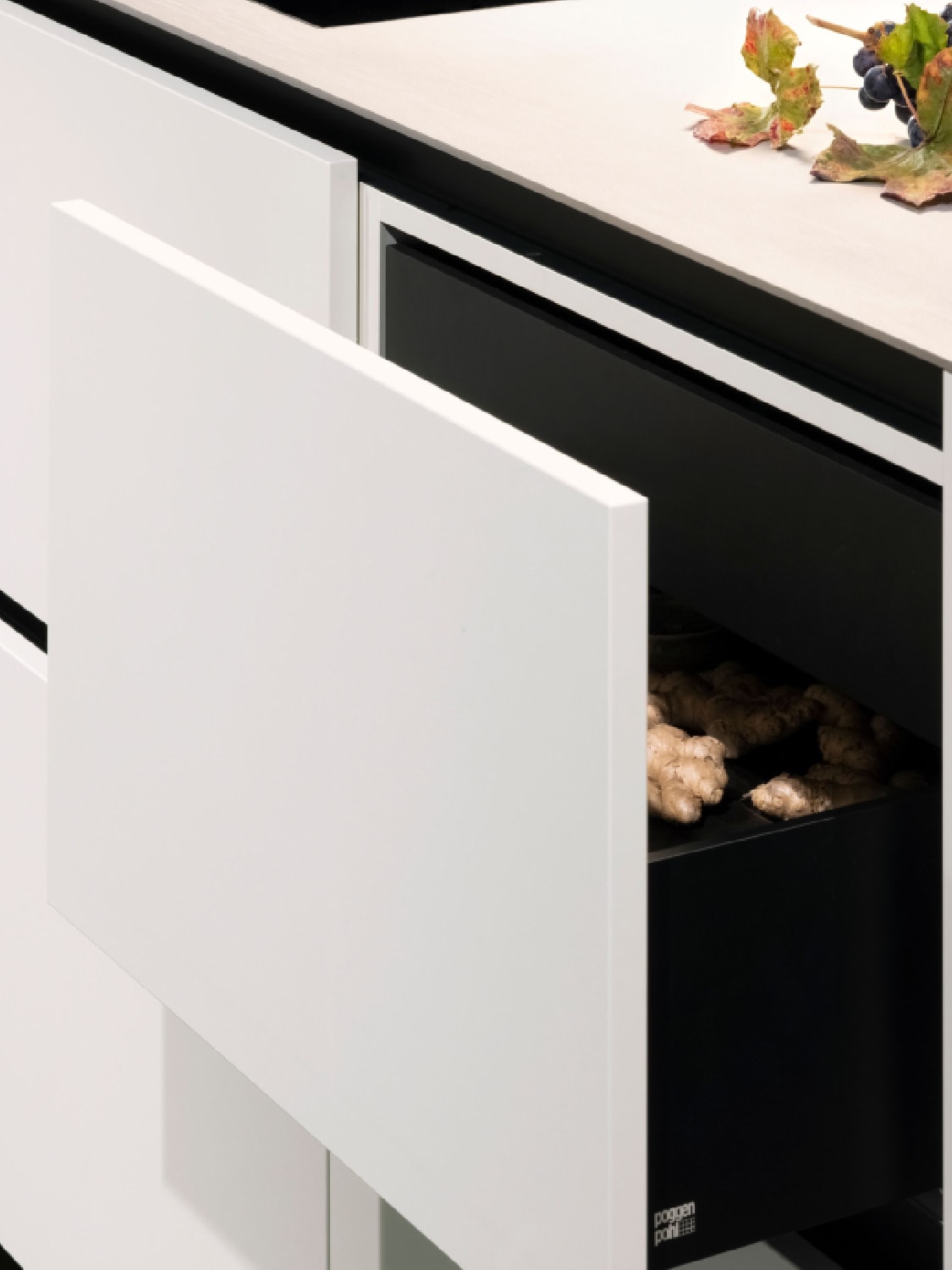 Then, there is the +Venovo series, which blurs the lines of furniture and interior architecture, utility and luxury. The island and cabinets are conceived as freestanding cabinets, which blend seamlessly into open-plan layouts. Unencumbered by built-in joinery, their independent forms make reconfiguration easy.
On designing one's kitchen, Lange offers some tips for optional functionality and holistic design. The first is to ensure the kitchen layout prioritises ease of movement and incorporate ergonomic principles. The second is to incorporate smart storage solutions to maximise space and improve accessibility. For that, Poggenpohl offers plenty of options including an extensive range of inserts, pull out pantries and corner carousels. For utmost customisation, homeowners can match ceramic storage lids to cabinetry fronts.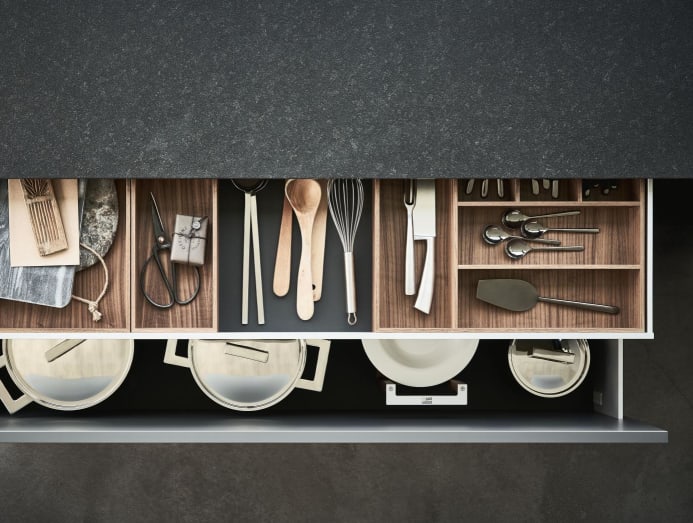 If possible, Lange proposes harnessing technology. "With the rise of smart home technology, Poggenpohl, along with our partners, integrate advanced appliances and connectivity solutions into our kitchen designs to enhance functionality and ease of use." And if possible, one should not save on quality construction and materials. "This is so that homeowners can ensure their kitchens are not only aesthetically pleasing but also durable and timeless, and thus sustainable," Lange stressed.    
Made in Germany in the company's headquarters in Herford by skilled craftsmen, homeowners can be guaranteed of a well-made kitchen. "Being rooted in the heart of Germany's furniture manufacturing industry, over 80 per cent of our supplier base is located within a 100km radius of our factory and deeply integrated in our processes, oftentimes across multiple generations. In these family owned and operated companies, you find a profound sense of social and ecological stewardship," shared Lange.
A carbon-neutral manufacturer, Poggenpohl meticulously qualifies and controls its materials, processes, technologies, energy consumption and generation through independently audited management systems, he elaborated. "Moreover, Poggenpohl operations have been thoroughly digitalised for decades, allowing us to pro-actively address the growing sustainability needs of the circular economy," Lange added.  
On the subject of kitchens, one cannot help but ask if Lange himself spends time in this part of the home. "I do cook admittedly on rare occasions. As I'm still quite a busy traveller, for me, it's a homecoming or being-present-on-weekend ritual with family and friends," he shared.
And of course, team meetings at Poggenpohl Kitchen Studios regularly take place in the kitchen, said Lange candidly, "with or without cooking, shared by everyone being key. And not surprisingly on occasion, we extend our management meetings with a team cooking session in one of our demonstration kitchens at the factory showroom."