Meet Omar Khan, the Singaporean designing rugs for Christian Louboutin, Nobu Hotel
Designing rugs for a glittering private clientele is just another day in the life of Omar Khan, who recently launched his new collection.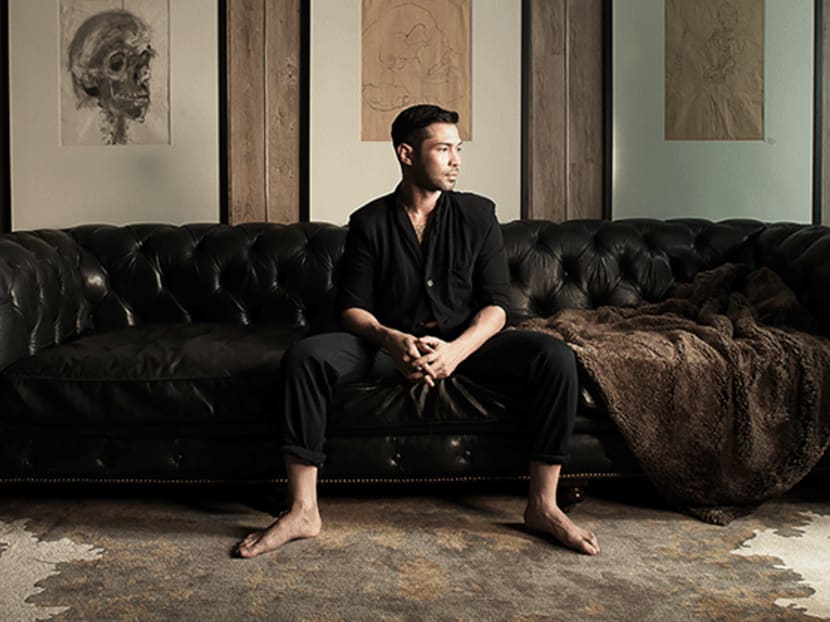 The term citizen of the world is often used carelessly, but Omar Khan is the very definition of it. He is of Pakistani, German, Dutch, Chinese and Egyptian descent, was born in Singapore, grew up in Malaysia, educated in America and worked in Hong Kong, Indonesia and Kuala Lumpur.
Khan's talents are as diverse as his background; a graduate of Parsons School of Design in New York, Khan was head of the visual merchandising department of Hong Kong-based Pedder Group and went on to establish his own interior-design firm and carve a niche for himself in the bespoke rug space with Omar Khan Rugs, which was established in 2014.
Since then, his extravagantly detailed rugs have graced floors far and wide, from the St Regis resort in the Maldives to Christian Louboutin boutiques in Beijing and Singapore, just to name a few. In addition, he launched a collection for Moie, a high-end multi-label store in Jakarta, in December last year called Allora  – The Space Between, which features new and beloved pieces such as a '70s mod take on chinois called the Yasmin Rug and a stunning new design inspired by water lilies called Neve.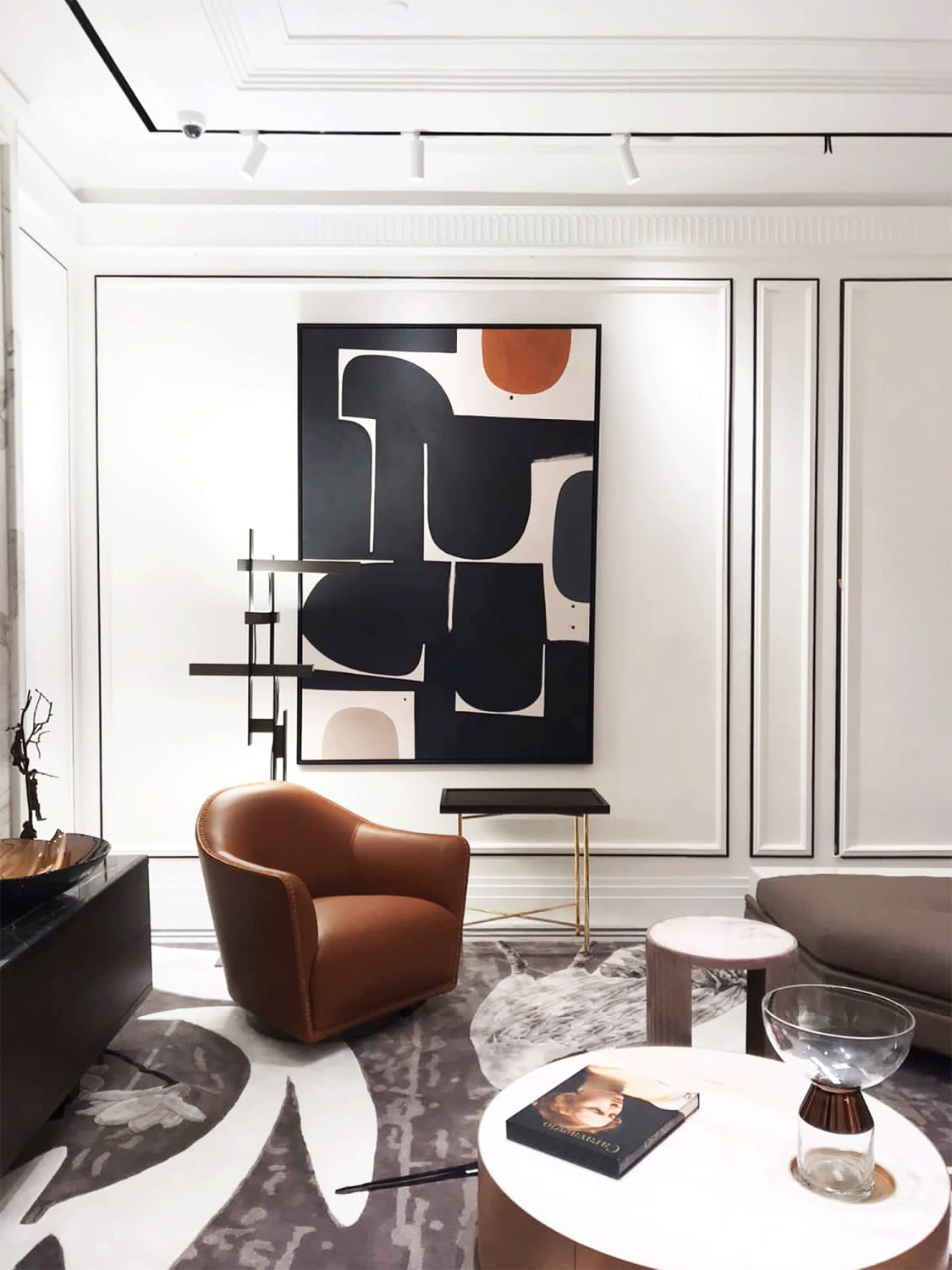 After the Moie launch, Khan took time to think creatively about where he wanted to go next. He had the opportunity to experience some fantastic wellness opportunities: "When the world had been affected and traumatised by COVID, it made sense to think about alternative ways to protect your space and well-being. I looked at colour therapy and the power of symbols and researched iconography through the ages in the form of talismans."
This inspired his latest collection, Mystical Markings, where Khan translated images, icons, flowers, shapes and symbols into rugs meant not only to decorate but to inspire, protect, and heal.
"It's a secret language, this art of mystic embellishment, and a very personal process. You form your talisman of meaning by combining what speaks to you," said Khan. "This very much resonates with what we do as a company because not only do we make to measure to your space but also bespoke something meaningful to you. I read that our subconscious minds prefer to speak in symbols woven, I suppose, in a tapestry of existence."
This collection was officially launched on May 2 on Instagram, accompanied by a surreal visual campaign showcasing the rugs in depictions of the metaverse. "I think the look and feel of our campaign images already feel very meta and lends itself to exploring further down the line," he mused. "The whole point of this new look was that I wanted to see the designs in spaces of my imagining, so the confines of reality didn't limit it, and I could create the ambience and feel of each rug. That was my priority. The metaverse allows me to help people visualise what I already see in my head."
Even as the collection is populating the wishlists and Pinterest boards of Khan's many fans, one of the designs, Savion, has already been realised for the recently reopened Nobu Hotel London Shoreditch. "This project fell rather unexpectedly in our laps. A personal friend who used to work in the Upper House had started with Nobu in London, and bless him, he threw our name into the hat, and we took it from there," recalled Khan. "We were so pleased that despite the impossible timeline, we could deliver, and I think the result works and sits well within the Nobu vocabulary."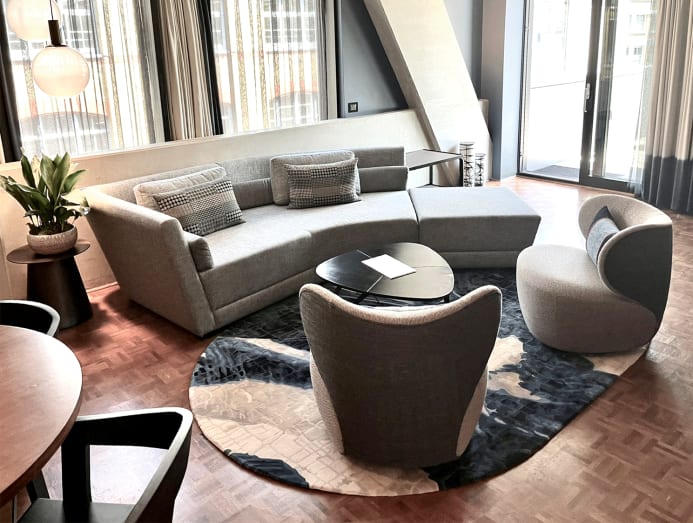 In the meantime, Khan is currently busy putting the finishing touches on the rugs and bed heads for ELSE, a new boutique hotel set in a historic building in the heart of Kuala Lumpur's Chinatown. Designed by local design firm Studio Bikin, helmed by Adela Askandar and Farah Azizan, ELSE is one of the most anticipated openings of the year with its globally connected and locally rooted ethos.
"The design you'll see at ELSE is a perfect example of making the unexpected. And I credit Azizan and the owner of ELSE, Justin Chen, for this. I had this huge unfinished rug in my closet, and as they were in my studio, I was reaching to get a sample under it, and they both stopped me and were more interested in this folded up bulk of the material," he said. "I love this design, and I'm finally glad it's out of the closet. It gave birth to a whole new way of looking at rugs, reinterpreting what a tapestry can be in this day and age and moving rugs into the realm of fine art."
Another intriguing project is Khan's upcoming collaboration with Thai design giant Jim Thompson where one of his classic designs, Belum, will be translated into wallpaper. "My relationship with Jim Thompson has been many years in the making, and I am in awe of the fabrics and materials and their complete understanding of colour," enthused Khan. "I foresee the wallpaper as the first step. My end vision is to have it interpreted into upholstery fabric, sheers, and table settings. A step into living well and reinforcing my belief that we all deserve those beautiful things, be it a tin cup you find at a flea market or an heirloom rug you invest in."
With these exciting projects and more in the works, Khan constantly reminds himself to self-care and cites running and yoga (Khan is a Lululemon ambassador) as ways to stay grounded and inspired.
He takes these pauses as opportunities to take stock of how far he's come since he started around eight years ago: "I look back at 'season one' and look where we are now. In my wildest dreams, I never thought I would have had the opportunity to be involved in the projects we have been in. The blessed thing about having these experiences under your belt is the reassurance and confidence that what you are designing, producing and pitching to a client is good and will work for them. I have an intimate knowledge of the rug-making process from start to finish. I know what my mills are strong at and how to utilise their skills in unexpected and creative ways."
As for the direction of Omar Khan Rugs, Khan concluded: "It seems to be going in the direction of curating the exquisite, be it in a rug, a tea blend, a podcast. I definitely want to be working and collaborating more, I want to feel more like an artist again."