How the boss of Singapore's Pan Pacific hotels is gearing up for a post-pandemic future
Choe Peng Sum, CEO of Pan Pacific Hotels Group, has been busy launching a slew of hotels around the world. He takes a look into his crystal ball to predict what the future of travel might look like as the world cautiously reopens.
Like many Singaporeans, Choe Peng Sum, the chief executive officer of Pan Pacific Hotels Group, has spent his leisure time over the past two years exploring different parts of the little red dot.
Choe, who used to travel up to 60 per cent of his time in the days before COVID-19, has not left Singapore soil since a business trip to Melbourne in March 2020, he told CNA Luxury. In place of whirlwind overseas trips are in-depth explorations of local neighbourhoods, where he takes time to truly immerse himself in the surroundings – and notice things he had previously been too busy to appreciate.
"During a staycation, as I was walking towards Marina Bay Sands, I began admiring the Helix Bridge. My wife told me it has been around for ages but it was new to me as it was the first time I walked through it," he said with a laugh.
"Similarly, more people are discovering the joys of living local and at the same time are becoming more conscious of the environment. For instance, more people are spending time at the parks, which I must say Singapore has done very well with," he added.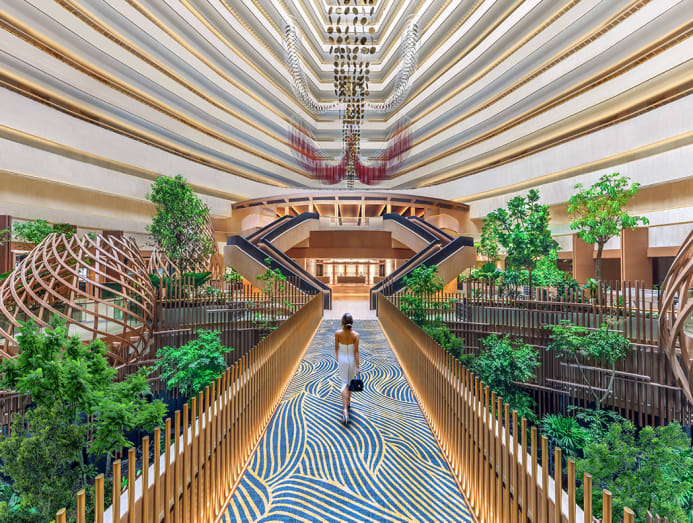 Indeed, going local and environmental consciousness are among the key trends that he believes will drive post-pandemic travel in future. These are also the principals that the Group is rooting its future growth in.
In September 2021, the Singapore-based Group, which comprises three brands – Pan Pacific, Parkroyal Collection and Parkroyal – announced a bold expansion plan across the globe. By 2024, it will add 15 new properties across 10 key gateway cities, including London, Kuala Lumpur, Jakarta, Dalian and Hanoi.
It is, in Choe's word, a "contrarian strategy" to increase its room inventory by almost 30 per cent to a total of 15,300 rooms in 48 properties around the world.
"When everyone is slowing down, conserving energy, and downsizing, we think that during a crisis, it is actually a great time to look for opportunities," he said, noting that technologies such as Zoom enabled the team to double down on their efforts in business development even though travel has been curbed.
"We need to continue growing in the long term and our take on the hospitality industry is that it will be cyclical. In the long run, people need to travel. As the world starts to open up, we will be well-placed in strategic locations to take advantage of returning demand."
"When everyone is slowing down, conserving energy, and downsizing, we think that during a crisis, it is actually a great time to look for opportunities." – Choe Peng Sum
A SLICE OF SINGAPORE IN LONDON AND JAKARTA
For example, the Group unveiled the Pan Pacific London, its flagship hotel in Britain in September. The 237 key mixed-use development, which is designed by London firm PLP Architectures, is not only centrally located in One Bishopsgate Plaza, it is also a stone's throw from iconic London landmarks like the River Thames, Tower Bridge and St Paul's Cathedral.
Over the next three years, the Group will also be launching Parkroyal Jakarta, Parkroyal Serviced Suites Jakarta and Pan Pacific Jakarta within the prestigious Thamrin Nine tower in the city.
Securing such prime locations, said Choe, will also allow guests smoother access to the kind of authentic experiences that they crave, whether it is shorter commutes to places of historic or cultural significance or proximity to popular dining districts.  
"For example at Bishopsgate, you could take a tour of the back streets, explore historic taverns and see history come to life. Before, maybe we used to be so 'rush rush' that there was no time for such activities, but now, people are increasingly showing appreciation for their surroundings," he said.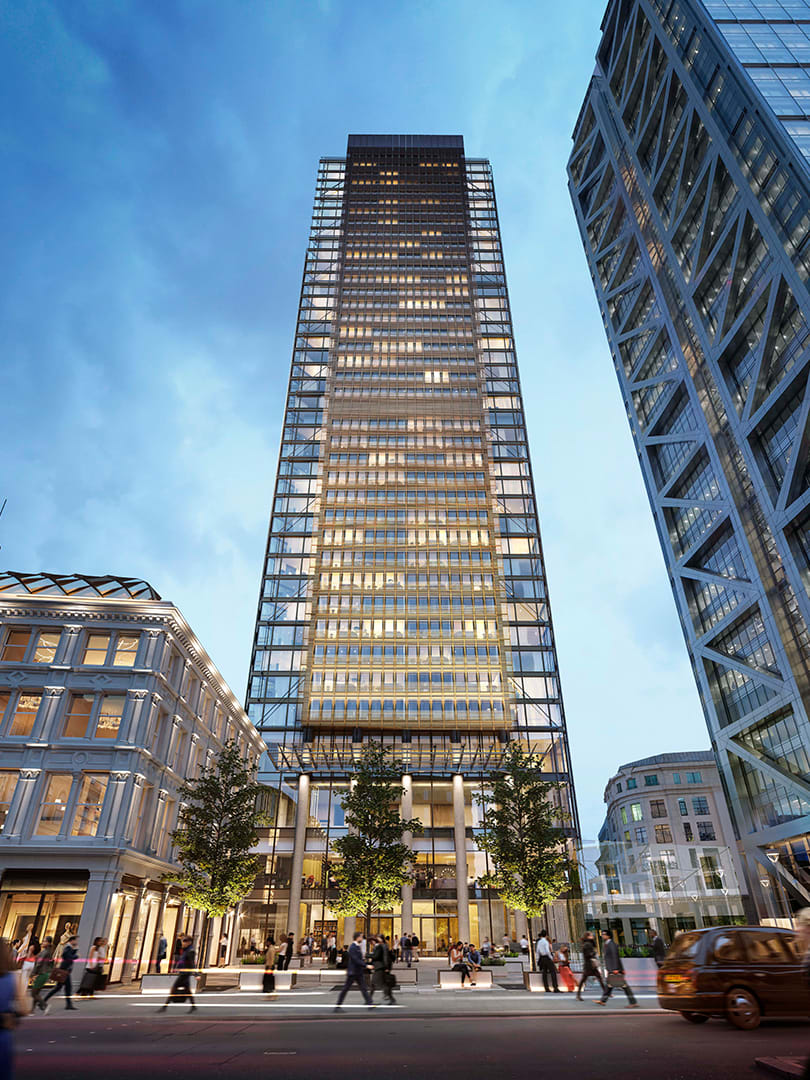 It is also part of the plan to spread its openings across a diverse range of geographic locations. "A lot of our new locations are in prime locations as we are particular about where we plant our flag and where we grow. Future proofing by diversifying is important for the hospitality industry, so it is important that we do not have a concentration risk," Choe added.
The Group is also leading the way in incorporating sustainable design and green technology in ways that will positively impact its carbon footprint. More than switching out single use plastic water bottles for water filters and glass bottles, the Group is looking at greening their buildings as well for greater energy savings.
"Hotels burn up a lot of energy. One of the surveys done by the environmental movement shows that hotels can burn three times more energy than offices or retail because a hotel is run for 24 hours," he said.
To make the Group's hotels more energy efficient, the team is implementing green solutions where possible. For example at the Parkroyal Collection Pickering, a rainwater catchment system was installed – it can collect 6 million litres of rainwater in a year, enough to fill two-and-a-half Olympic-sized swimming pools. To cut down on heating costs, it has heat exchanger systems where heat from air conditioners are channelled to heat up water.
And at the recently renovated Parkroyal Collection Marina Bay, windows were replaced with double-glazed low emissivity glass for better insulation so that less energy is required to cool the rooms.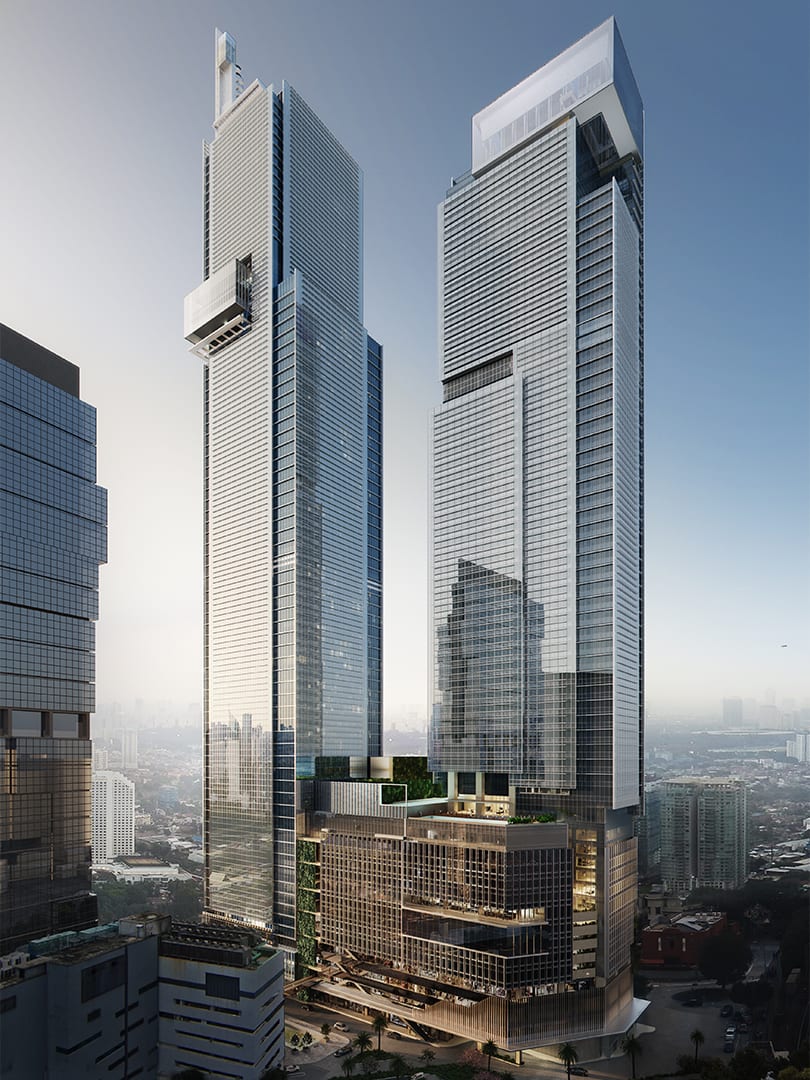 Striving to be a zero-waste hotel, Pan Pacific Orchard, slated to launch in March 2023, will not only house four sky gardens but it will also be built with features including a recyclable water system, solar cells, a compactor that transforms food waste into nutrient water for the sky gardens and technology to regulate and save energy such as light, motion and rain sensors.
The Group has also incorporated staycation-friendly activities at its properties in Singapore for guests who may wish to continue exercising caution by choosing not to travel for the time being. For instance, environmentalists may be interested in signing up for green architectural tours at Parkroyal Collection Pickering and or the urban farm tour at the Parkroyal Collection Marina Bay.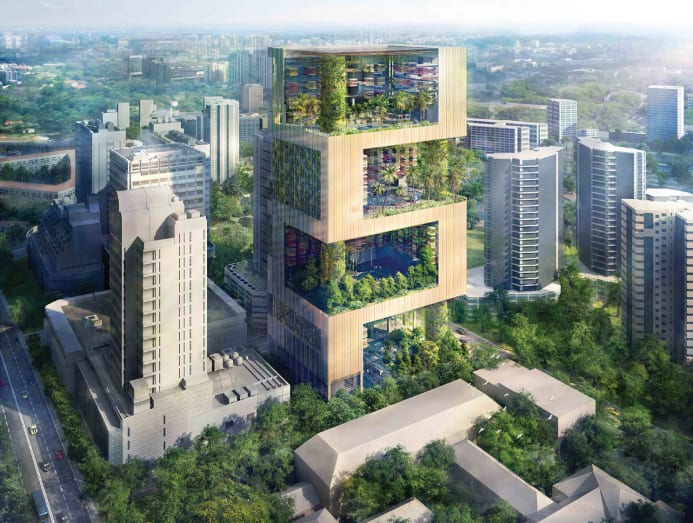 To cater to a growing group of fitness junkies, it has teamed up with Club Med to offer fitness classes and has also installed spin bikes at its gyms. Fibre optic lights dot the swimming pool at the Marina Bay hotel so guests can swim at night – and snag pretty photos for social media. There are also plans to offer bicycles for people to cycle to nearby attractions like the Marina Barrage.
Choe observed, "In the past, a hotel was for changing and a bed, from where you zoom off to do your business and then you would fly off. Not anymore. People are now more willing to spend time and appreciate the city that they visit."
"In the past, a hotel was… from where you zoom off to do your business and then you would fly off. Not anymore. People are now more willing to spend time and appreciate the city that they visit." – Choe Peng Sum