The Singaporean who designs spaces like a filmmaker through his unconventional studio
Before Parable Studio's founder Ken Yuktasevi found success as a designer with prestigious projects such as Patina Maldives, Grain Traders and Singapore Airlines' SilverKris Lounges in Bangkok and Brisbane under his belt, he once ran his late mother's interior design agency and almost gave up.
Those of us who have been to the Singapore Airlines Service Centre at ION Orchard may not even have realised it, but the space is uncommonly calming. The soundproof tunnel entrance blocks out the hustle and bustle of the mall. The spacious seating area, which is furnished with comfortable seats that one might find in an airport lounge, is bathed in natural light and offers a panoramic view of Orchard Road below.
The design concept is the brainchild of Thai-Singaporean designer Ken Yuktasevi, who took an unconventional "documentary" approach to creating the service centre way back in 2009.
A filmmaker by training, he pointed out: "A lot of times when a customer goes into a service centre, they are feeling a lot of anxiety because there could be some issue of ticketing." To figure out how he could showcase the national airlines' service-oriented culture, he approached the design brief the way a filmmaker would.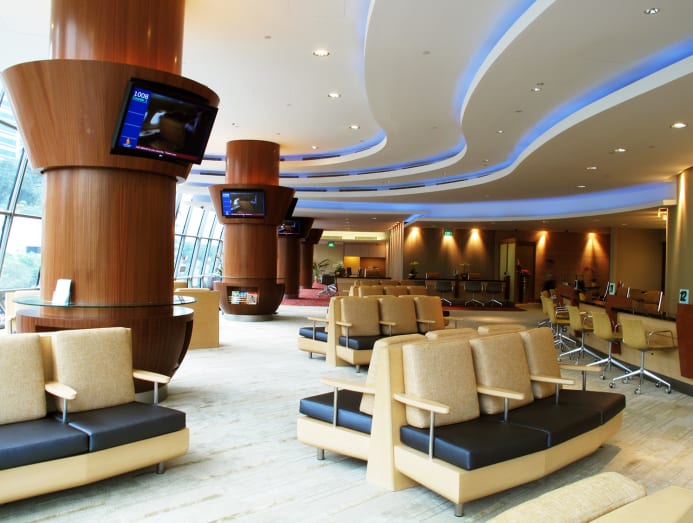 "We spent hours interviewing the people who had worked in the service centre and asked them how they wanted to serve their customers. We took time to interview customers as well. I felt like I was filming a documentary as I was trying to understand motivations and emotions," he recalled.
"We tried to capture the essence of what Singapore Airlines is when it comes to customer service."
This thorough prep work led to the groundbreaking service centre, where an atmosphere of wellness is fostered to counter the sometimes stressful process of being in a crowded waiting room. For example, the counters were designed so that customers and staff would feel like they are seated together at a table, instead of being separated by a glass partition. 
The concept was so well received that Yuktasevi went on to design Singapore Airlines' SilverKris Lounges around the world, including those in Bangkok and Brisbane.
This unique and holistic perspective in designing solutions that combine design thinking and a personalised process of interviews, prototyping and workshops has since become a hallmark of Yuktasevi's work.
Formerly a director of experience design at influential design firm ONG&ONG, he went on to launch his own design firm Parable Studio in 2016, where he has designed for clients across a wide range of industries, including Patina Maldives, Janice Wong, Grain Traders and Sunday Bedding.
PAYING TRIBUTE TO HIS LATE MOTHER
But what is lesser known is that the Singapore Airlines service centre success story marked a turning point in Yuktasevi's design trajectory that had started on a significantly less happy note.
At the age of 24, Yuktasevi who was then pursuing a career as a filmmaker was dealt a blow when his mother died. To pay tribute to her legacy, the young man decided he would take over the running of her interior design agency.
"I was still mourning and thought that jumping into the company and seeing if I could run it would be a good way for me to feel close to my mother," he recalled.
"I was idealistic and thought I would get some epiphany halfway through it and I would do a great job. But I realised that I was immature, even prideful to think that it would be an easy path. A design business is not all about glamour and creativity, a lot of it involves client management and winning the trust of people who work for you and I just did not have the experience."
It also did not help that his storytelling approach to design, which was a rarity in the industry, made it difficult to win clients over. He ended up having employees quit on him, lost clients and receiving discouraging emails telling him that his mother would have done better. "Stuff like that really crushed me. I remember how I would lock myself in the meeting room and cry and just feel lost," he said.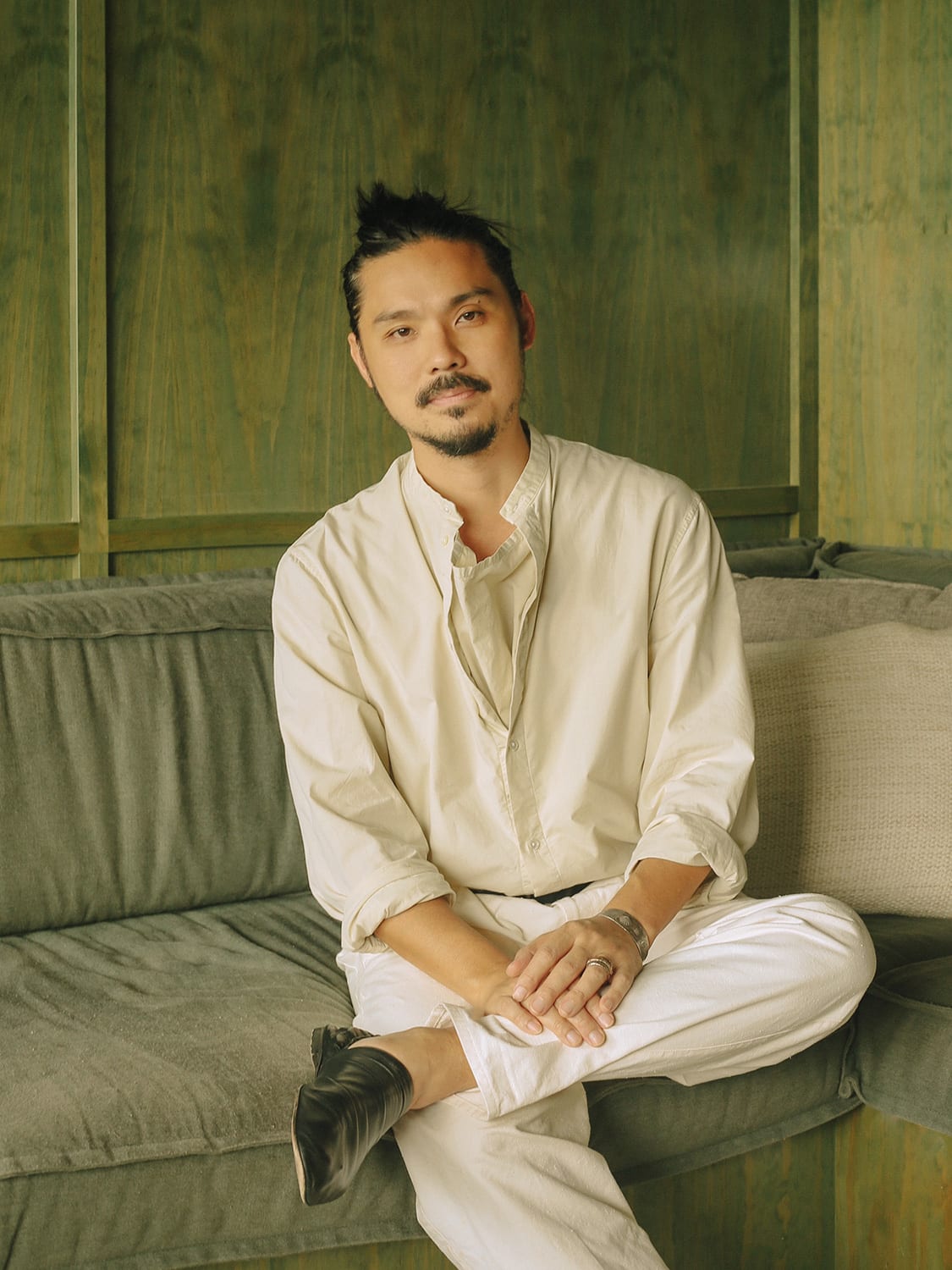 When the interior design company folded, he planned to return to filmmaking – but friends urged him to give his unique approach to design another go. This time, he decided he would do it the laborious way by learning the ins and outs of the business from scratch.
An architect friend – Mark Wee, who is today the executive director of DesignSingapore Council – took a leap of faith and allowed Yuktasevi to shadow him in the office and at meetings. The duo went on to launch Union Experience, a boutique design firm together.
Together, they came up with a framework to incorporate elements of design thinking into their process – only to be met with scepticism by potential clients, until Singapore Airlines took a chance on them. The rest, as they say, is design history.
DESIGN BY STORYTELLING
These days, to allow himself to continue with his style of "intimate storytelling work" and to ensure the longevity of Parable Studio, Yuktasevi often forges partnerships with like-minded clients. Besides designing spaces, he also takes on branding and business strategy projects, such as collaborating with Ho Renyung, senior vice president of branding at Banyan Tree Group, to co-create the brand for the newly launched Banyan Tree Escapes.
For instance, the logo was derived from sound recording patterns of the natural environment at the brand's first site in northern Ubud in Bali while motifs, colours and signage patterns were derived from the local sunrise.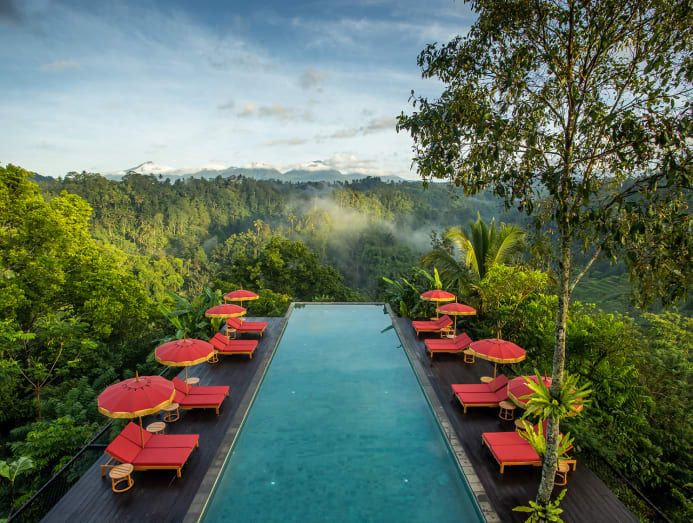 "The strategy has always been not to grow nor to feel the pressure to be an award-winning gigantic studio but to be very focused on doing the best type of work we can," he said.
After two years of living in a pandemic, he observed that more businesses are focusing on the importance of using design to create meaningful experiences.
He observed, "People expect more from their surroundings, not just in the aesthetic sense but they also want it to contribute to their wellbeing. I find that the most tangible way that I am seeing this is in the type of businesses that are now starting up and the type of work we are doing."
One recent project he worked on was to design Trapeze Rec Club, a holistic wellness club which offers fitness, yoga and mental health sessions. With an abundance of natural light, a soothing colour palette and the use of smooth curves throughout the space, the tactile elements of the club create a sense of "flow".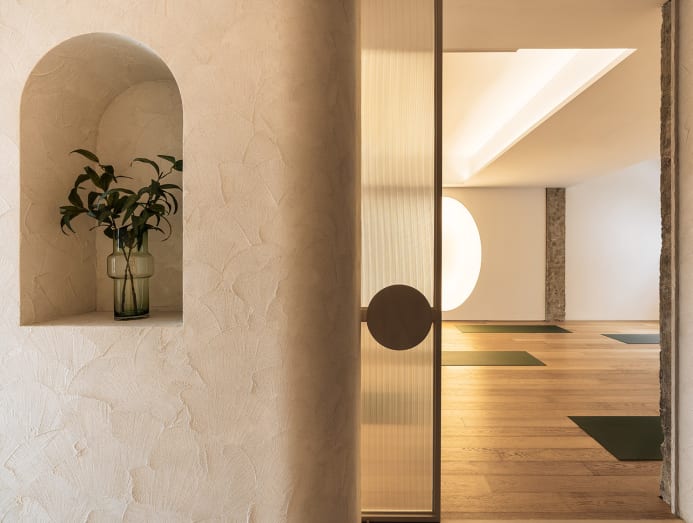 Another upcoming project, which is slated to be launched in June is a wellness centre in the central business district that focuses on recovery therapies such as cold plunge pools, infrared baths and float tanks.
In its own way, this is an affirmation that his vision all those years ago were spot on. He reflected, "My goal for branding and design is to make it less about just being luxurious or getting more attention but also about wellbeing and making culture more thoughtful."