The Singaporean co-founder of Glints who started a podcast to help tech folks achieve a balanced family life
Being a husband and a father inspired venture capitalist Looi Qin En to start the popular Parents In Tech podcast to encourage parents in the industry who are struggling to balance their careers with family life.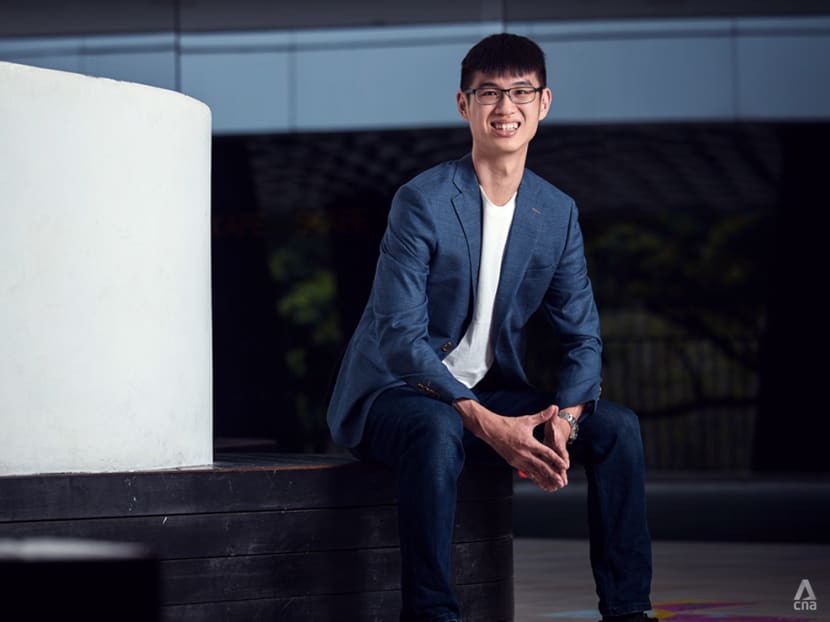 From a high-flying executive who quit her job immediately after her child had an accident while she was on a business trip, to tips on how to instil self-awareness, curiosity and survival instincts in children growing up in a tech-enabled world, each episode of the Parents In Tech podcast series is refreshingly candid, honest and inspirational.
The man who launched this series, though, never thought he would one day be navigating the world of tech and parenthood all at the same time.
Venture capitalist Looi Qin En is your typical high-achieving techpreneur who is good in everything from studies to sports.
Barely out of National Service, he co-founded Glints, a tech recruitment platform, with two friends, slogging it out to the point of sleeping in the office on weekdays and only returning home on weekends. As its chief operating officer, he took the tech recruitment platform from zero to 500,000 job seekers and post-Series A funding, becoming one of the youngest to be funded by venture capitalists in Southeast Asia.
In 2019, he graduated from Stanford University among the top 15 per cent of his cohort. Even before entering Stanford, he had already published 13 research papers and presented four projects in human-computer interaction at international peer-reviewed conferences and journals as a student researcher at A*STAR's Institute for Infocomm Research. He has been lauded for his achievements on the Forbes 30 under 30 and Entrepreneur 27 Under 27 lists. And oh, he is also a certified Les Mills fitness instructor who used to teach body pump, body attack and spin cycling.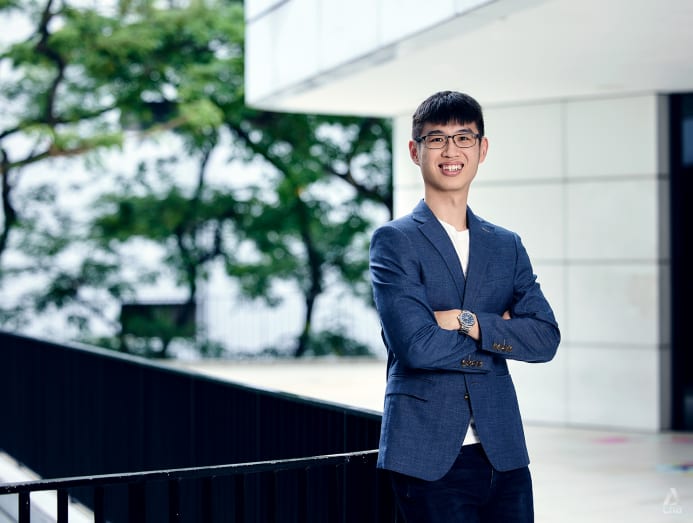 Then marriage and a little human being changed his life and priorities forever.
The 29-year-old principal of Saison Capital now has a 17-month-old daughter ("yes she was a COVID baby" confessed Looi), and parenthood made him realise that "one leg – work – on my table of life was extremely long and it made the table unstable".
Suddenly, the highly driven Looi found himself questioning his commitment to work.
"I really struggled because it felt like I couldn't give my 100 per cent effort, as compared to what I did during my start-up days," he said.
"There's no schedule to when a baby cries or diapers need to be changed. And it was so hard to speak with anyone about it other than my wife. I'm afraid that if I do, people will feel that I'm either not giving my best at work or at home."
While he acknowledged that tech companies have become more family-friendly these days, by offering incentives such as flexible time-offs, extended paternity leave and bring-your-child-to-work days, the fast-paced nature and go-getting culture of the industry remain.
Looi shared: "There's an expectation that you have to learn and to keep up with changes, and a lot of this actually happens outside of your work. Secondly, tech especially has the culture of 'do what you love', that you must love your job and show up, which makes it hard if you need to leave early to tend to things. People will think you're less committed to the company."
On his part, Looi discovered that he, too, had gender bias even though he wanted to be a hands-on father.
When his daughter was born, his in-laws would come over to their place to take care of his daughter from 9am to 5pm. After that, if he still had work to finish, he'd hand the daughter to his wife, who works for a media-buying platform.
He recalled: "One day, after eight to nine months, it struck me that I was sending the message that my work was more important than hers, and that she should be the one taking care of our daughter."
Looi started re-thinking how to manage his time better and to encourage other parents like himself, who are technology leaders, start-up founders and investors, how to balance their career ambitions with family aspirations.
One of the solutions he discovered was changing the way he usually consumes information. "I usually read more than I listen, but I realised that a podcast is a really good way to take in information when I'm on the move. It's something you can do while driving your kids to school or doing household chores," he said.
The Parents In Tech podcast was launched in January, starting with a series from the viewpoints of mothers in tech management and leadership. Within a month, it became among the top three podcasts under iTunes Singapore and Indonesia's parenting categories.
Looi explained: "The vision of the podcast is to create a place where people can hear ideas and stories, but don't have to feel pressured that they must do it in a certain way. I also wanted guest speakers in a range of positions and not just C-suite executives."
He knew he had struck an emotional chord when he received notes from listeners saying that they never knew their colleagues, who were the speakers, went through such challenges. "It's nice to have a human touch that showed, beyond their career success, they also go through similar struggles like all of us," said Looi.
He and his wife now have these house rules: Minimal work and screen time during weekends and when they are with each other and their daughter. So far, it has been the norm rather than the exception.
Looi said: "My definition of success, especially in the past year, and what I want to achieve has changed. I want to achieve no less in my career, but I think it's very clear that there are other priorities such as family and health that I want to balance out."