The architect behind London's first sustainable skyscraper on Singapore's 'bold vision' for the future
Lee Polisano, the London-based architect of the biophilic, ultra-luxurious Park Nova condominium in Singapore, talks to CNA Luxury about future-proofing buildings and cities as a key sustainable strategy.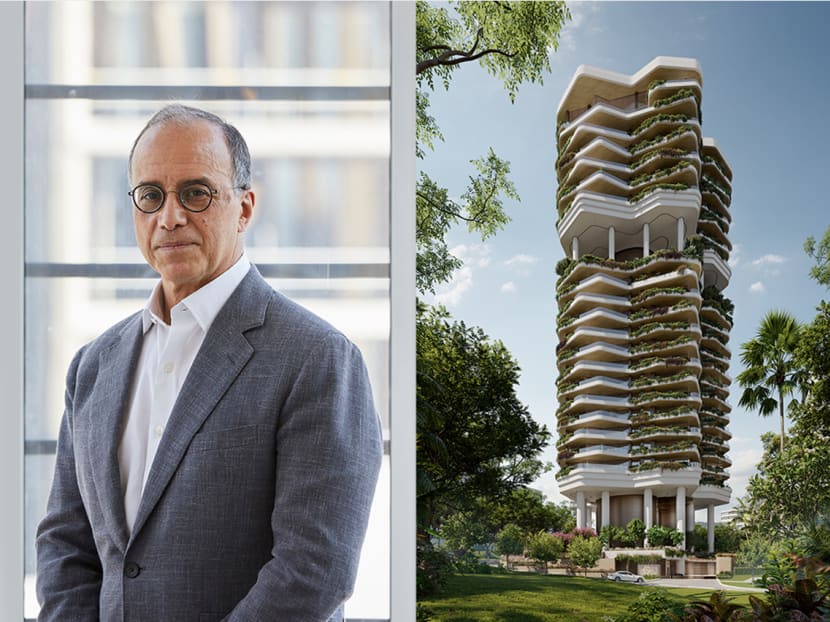 Lee Polisano was studying geology in university when a trip to Europe and encounters with iconic structures altered his path and made him switch to studying architecture. But even before this, the seeds of creativity had been sown in his youth by familial influences.
"My grandfather was a builder, and I spent many hours sitting in his workshop. I was fascinated that the tools could turn a piece of wood into something beautiful in the right hands," shared the founding partner and president of London-based PLP Architecture.
His mother was equally instrumental to the cause, encouraging him to build structures when he was young. "She enabled me to be curious, to experiment and not to worry about making mistakes in the process. Hence, architecture felt like the most natural way for me to fulfil the interest that my mother orchestrated within me," he added.
FROM TOKYO TO SINGAPORE
In 2009, he founded the London-based firm with David Leventhal and Ron Bakker. It is lauded for large-scale architecture and urban works grounded by innovation and sustainability. Some of these include Heron Tower – London's first sustainable skyscraper – and the conception of the 1.1 million sq m, nature-rich Tokyo Cross Park Vision, which is a new district in Uchisaiwaicho 1-Chome that is slated for completion in 2037.   
When completed, the latter will be the largest development in the metropolitan area of Tokyo. It engages not just sustainable technologies but also creates a more lasting model through spatial, social and economic permeability with a green urban bridge that will connect the 16-hectare Hibiya Park to its surroundings to form a 32-hectare green district.
Together with the neighbouring Imperial Palace's green areas, a 230-hectare green heart will be established at Tokyo's core. "The masterplan is aiming for net zero at completion. Together with the introduction of new technology such as carbon capturing, the masterplan aims for carbon minus in the future," highlighted Polisano. Carbon capture traps carbon dioxide at its emission sources and isolates it deep underground to block it from entering the atmosphere altogether.  
In Singapore, PLP Architecture designed Park Nova, a high-end residential tower for Shun Tak Holdings that will be completed in 2024. Located along Orchard Boulevard, its 54 apartments will be edged with terraces and gardens.
Polisano wanted to amplify the vicinity's lush environment for the future residents such that they feel nestled within their own gardens. "Our starting point however, was to make sure we were able to create the best possible internal unit," said Polisano.
This translated to a sinuous building form with three "wings" that fan out toward three vantage points. Each of them contains a unit. The plan is an allegorical butterfly sitting within an orchard, Polisano described. Extending the ceilings beyond the units' external walls enable provides shading, cooling and natural ventilation in a low-tech way.
"Hopefully, the passive design strategies allow these garden spaces to become comfortable extensions of the home, while the gardens themselves help promote comfort and wellbeing; we wanted to show that it is possible to combine a super-luxe residence with environmental responsibility," said Polisano.
SUSTAINABLE BUILDINGS FOR CLIMATE CHANGE
Be it low-or high-tech, creating sustainable buildings is crucial to tackling climate change. "Making a building is an extractive process: we take materials from the earth and manufacture them into components. It is often labour-intensive and requires large amounts of energy. In fact, the amount of embodied carbon used in construction contributes to 28 per cent of annual global carbon emissions," Polisano commented.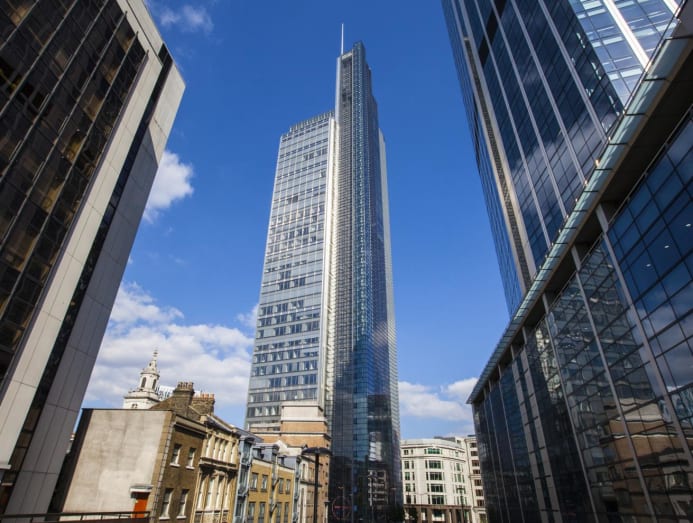 One way the firm addresses this is to look at low-carbon solutions, such as specifying timber and materials from renewable sources. Another is to start with a retrofit approach first when given a project with existing structures. An example is Corso Como Place in Milan, where the firm repurposed an existing derelict building on the site. An abandoned carpark there was also transformed into a new public space with low pavilions using timber as one of its main structural materials.
"The materials we demolished were returned into the circular economy as well," highlighted Polisano.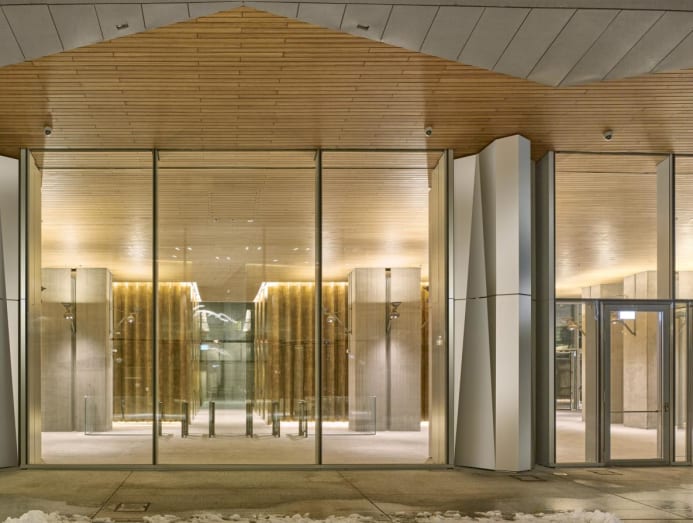 This mentality is now commonplace in Europe, where firms have to prove a building is no longer fit for purpose before it can be torn down. Polisano thinks it is harder to implement in Asia as many buildings in this part of the world are poorly built and not easily adaptable. Hence, the long-term sustainable solution is to replace them.
"You can see plenty of evidence of this in Singapore. The lesson learned is that what we now build not only needs to be environmentally friendly, but our new structures must be assessed for their future adaptability and reuse before they are built," advised Polisano.
Despite that, he admires the island's propensity for innovation. PLP Architecture now has an office in Singapore, with hopes of contributing more to the architecture scene. "Singapore has a bold vision for the future of its built environment. Within that framework, there is plenty of scope to do interesting and innovative work as an architect," he said.
Polisano pointed out the country's openness to the contribution of international architects who have helped advanced the city, such as American modernist architect Kevin Roche's urban ground work of the Marina Bay area, or Paul Rudolph who reinterpreted tropical high-rise living with The Colonnade.
THE ARCHITECT AND URBAN PLANNER
Across the world, the pandemic has highlighted how important the role of the architect and urban planner is in creating more accessible and resilient models. The home is one area that was much discussed. "The way we use our home has changed dramatically. Our appreciation and connection to nature has changed and therefore in our studio, our approach to designing housing for example attempts to recognise these changes," said Polisano.
The firm established PLP Labs to deep dive into research on the built environment's impact on human beings and its fellow creatures. "The research it does helps to drive change in our approach to how and what we design, and add value to the work we do for our clients. But most importantly, it drives dialogue and debate within the wider global community," said Polisano.
Projects involve working on new forms of urban mobility, using wearables to monitor the healthy and well being of individuals in the workplace. It has established research collaboration with Cambridge University focusing on timber construction and has recently been engaged to help define a model for sustainable, low-cost and affordable housing in India.
Polisano's interest in the varied scales of design stems from his background working as a product designer for three years after studying architecture and working under Kevin Roche in America. The firm recognised that it takes more than architects to instigate change, which is why it also employs researchers, designers, urbanists, graphic and visual artists, model makers and filmmakers.    
They all contribute to the firm's holistic approach to sustainable design through innovation rather than relying on tried-and-tested methods. "The human-centric side of this approach is our starting point. For example, The Edge in Amsterdam that we designed combines a strong spatial model for how the building is used, passive design strategies and an innovative tech platform," said Polisano.
"Any single one of these alone would not bring the same results, but combining them helps to promote its collaborative work environment, its occupier comfort and wellness, and allows it to operate on a carbon-neutral basis. Our role is to bring all of these possibilities to the table when we design, and it's exciting!"