Meet the Indonesian entrepreneur behind Bali's Potato Head resort
Ronald Akili, founder of Indonesian hospitality and lifestyle brand Potato Head, chats about his entrepreneurship journey, his commitment to mindfulness, as well as his favourite spots in Singapore, where he is now based.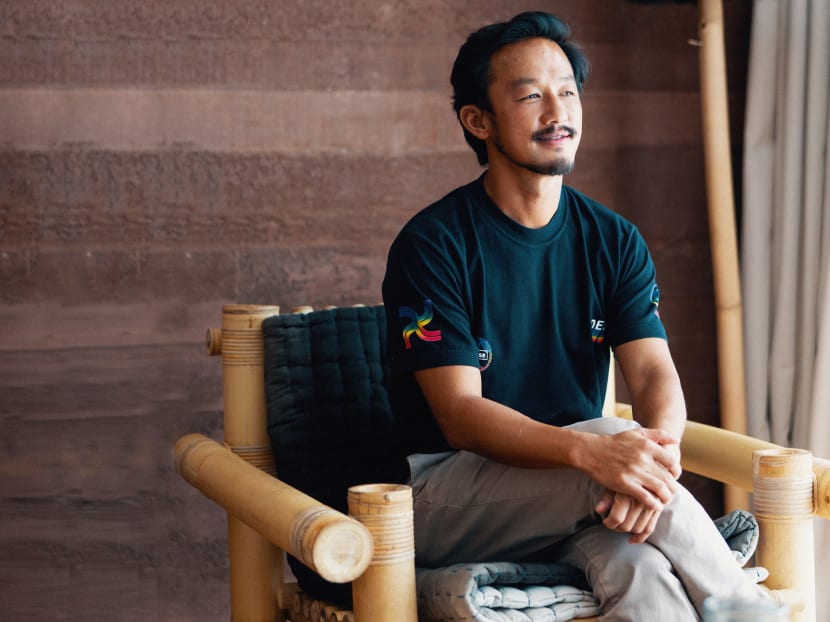 In 2010, the now legendary Potato Head Beach Club opened its doors on the Indonesian island of Bali. With a Colosseum-inspired facade made of colourful repurposed window shutters, it went on to become an iconic landmark in the vibrant neighbourhood of Seminyak.
Inside, daybeds are positioned around an infinity pool, overlooking a sandy beach. On the 500 sq m lawn, guests can be seen sunbathing. A trendy mix combining restaurant, music club, bar and pool, Potato Head Beach Club has become a social hangout for the hipster crowd, attracting both travellers and locals alike.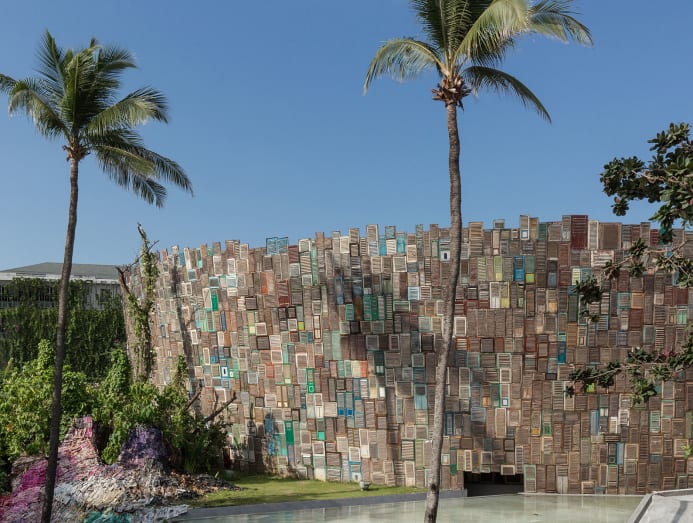 Fast forward a decade and the beach club has now expanded to become what its founder has termed a "creative village". Now known as Desa Potato Head ("desa" means village in Indonesian), the area comprises two hotels alongside the beach club – the all-suite Katamama and the 168-key Potato Head Studios.
The man behind it all is none other than Jakarta-born, Singapore-based entrepreneur Ronald Akili. The 40-year-old, who relocated to Singapore in 2020, is the third son of Indonesian tycoon Rudy Akili, who established Smailing Tour in 1976, one of Indonesia's leading travel agencies. Rudy Akili is also a prominent art collector, who founded the Akili Museum of Art in Jakarta. 
"I grew up constantly travelling and when I was young, my first job was being a tour guide with my family's business," the younger Akili recalls. "I've always been exposed to art, architecture and design as well, as my dad was an avid art collector."
Despite being born into a family empire, Akili harboured ambitions of striking out on his own. At the age of 13, he moved to Hawaii to pursue his education. There, he chose entrepreneurial studies as his major, knowing that one day, he would start his own venture.
"I wanted to build something meaningful, something that I would be passionate about. I couldn't see myself working a typical office job," he shared.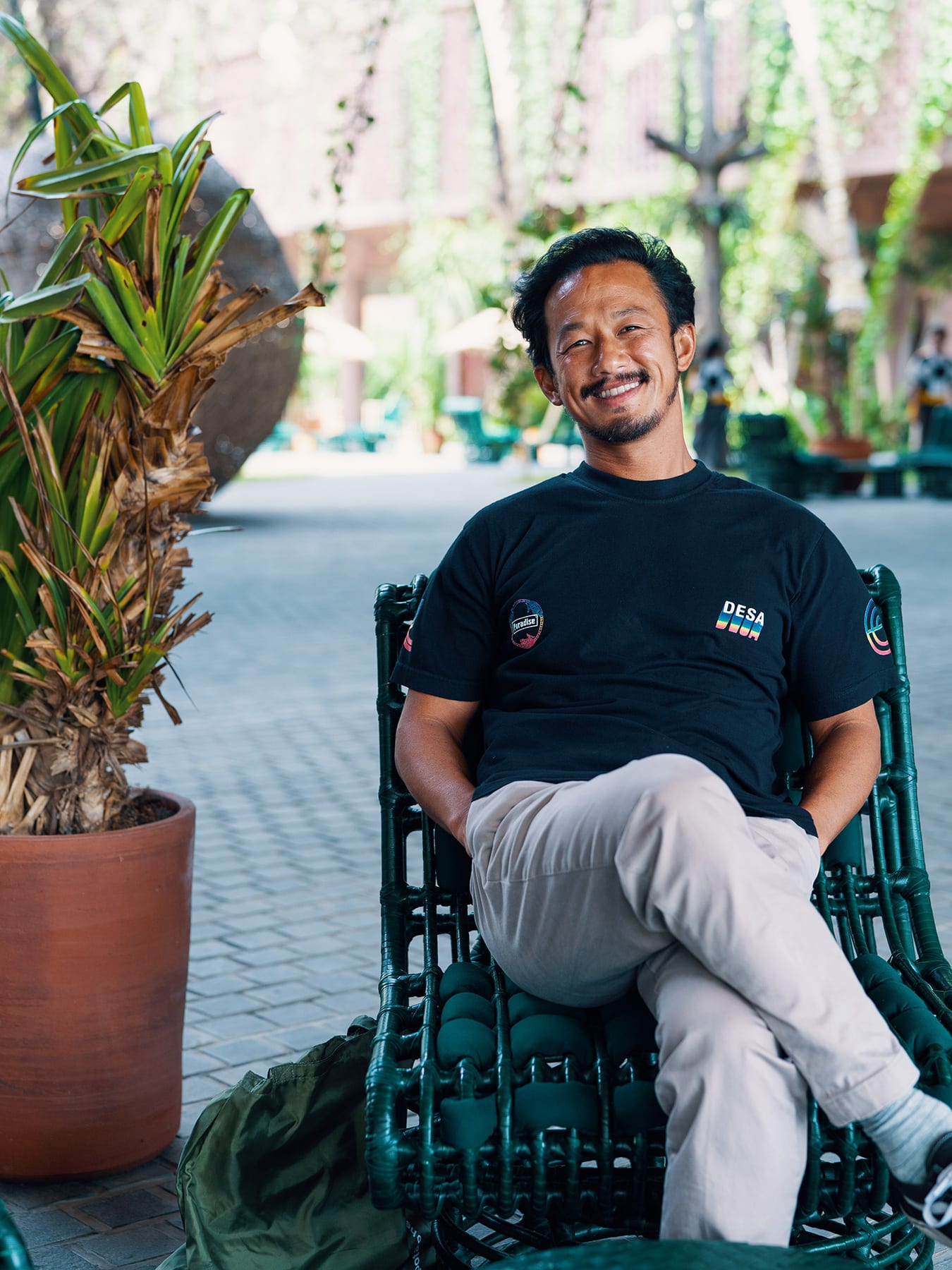 Akili eventually moved back to Jakarta at the age of 25. Back in his home city, he founded an art gallery together with his friend and business partner, Jason Gunawan. He then dipped his toes into real estate with a high-end housing development in Jakarta, designed by some of the country's top architects.
Potato Head was his third venture, and Akili never intended for it to grow as big as it did. It all started with a restaurant in Jakarta.
"My wife Sandra was a chef living in London. She was moving back to Jakarta and we were looking to settle down. That was when I called my partner Jason and said, 'let's build Sandra a restaurant'. It was meant to be a fun project where we could showcase the kind of art, music and design that we liked. Sandra would run the kitchen."
Initially meant as a side project, the restaurant, called Potato Head Jakarta, soon took off. Works of local artists hung on the walls, while classic comfort foods featured on the menu. As a hip and casual eatery, the restaurant stood out among a sea of elegant, showy restaurants in Jakarta.
The success of the restaurant spurred Akili to turn the company into a global brand. "We felt that the global market wouldn't pay much attention to Jakarta, so we looked to Bali as our stepping stone."
"I wanted to build something meaningful, something that I would be passionate about. I couldn't see myself working a typical office job." – Ronald Akili
A DECADE IN THE MAKING
Akili and his team proceeded to acquire a three-hectare site in Bali, with plans to develop it in stages. He notes that from day one, he desired to create a global lifestyle brand out of Indonesia, starting with the Potato Head Beach Club. Next came Katamama, an all-suite hotel designed in collaboration with Indonesian architect Andra Matin, which opened its doors in 2015.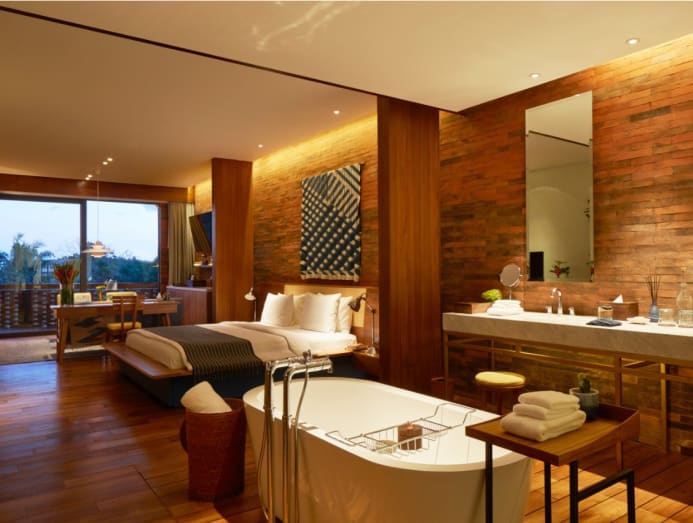 The third and final stage was to build an expansive creative playground, consisting of the 168-key hotel Potato Head Studios. As the crown jewel of Desa Potato Head, Potato Head Studios is more than a typical hotel.
Designed by architect David Gianotten of OMA, the Dutch practice founded by Rem Koolhaas, it's a place where tourists can interact with the local community, featuring a creative centre with spaces dedicated to sustainability, cultural immersion and the arts.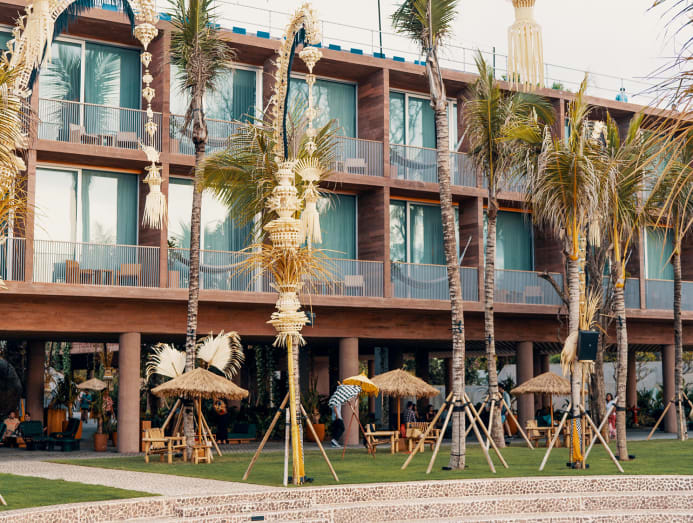 Potato Head Studios opened in July in 2021, completing Akili's 10-year vision. Beyond Indonesia, the company also has two international restaurants – Potato Head Singapore, which opened in 2014 on Keong Saik Road, and Potato Head Hong Kong which opened in 2016 in the Sai Ying Pun neighbourhood (the Hong Kong outpost has since closed). Both overseas outposts enjoyed considerable success in their local markets.
The name Potato Head is nothing if not memorable, but if you've ever wondered how it came about (no, it has nothing to do with the Mr Potato Head toys), Akili divulged that it started off as an "inside joke" between the founders.
"We didn't think that Potato Head was ever going to become a company. We just thought it sounded catchy. Other people were opening restaurants with fancy and elegant names, and we just wanted to be a bit of a rebel," he laughed.
With his 10-year vision for Desa Potato Head now complete, what's next for the brand? Now that the company has established itself in the F&B and hospitality realm, "the next step is to create a sustainable product line focused on homeware," Akili shared. "We also want to develop the experience arm of Potato Head where you don't have to come to Bali to experience our way of life. This could be in digital formats such as streamed events, or offline wellness retreats in city centres in different parts of the world."
BECOMING CARBON-NEUTRAL
At the heart of all Potato Head's ventures is a commitment to sustainability. While the company became Indonesia's first carbon-neutral hospitality brand in 2018, Akili admits that sustainability hadn't always been a key priority for the company.
A few years years ago, Akili went surfing in Bali with his eldest son. "We were 500m underwater in the ocean and we were surrounded by trash. When we went back to the beach, we saw over 1km of trash just piled up, almost reaching our knees," Akili recalled.
"That was a really big moment for me. I have four young children and I love nature, I love the ocean. I thought of my kids growing up without being able to experience the gifts of nature, and from that day, I made the commitment that with anything that I do, I want to make a change. As an entrepreneur, the best way for me to do that is to utilise my businesses," Akili continued.
In Desa Potato Head, Akili shares that 97 per cent of trash is managed in-house, with only three per cent deposited in landfills. Furniture and amenities are crafted from locally-sourced and eco-friendly materials. These included ijuk, a local roofing material, handmade breeze blocks, terrazzo made from waste concrete chunks, and ceiling panels woven by local craftsmen from 1.7 tonnes of recycled plastic bottles.
"Most of our hotel amenities from our tissue boxes to our soap dispensers are made from the waste that we produce inside our village and the surrounding island," Akili added.
Akili's commitment to sustainability extends beyond his work with Potato Head. In 2020, he launched The Wasted Collective, a sustainable lifestyle clothing brand made up of casual staples such as hoodies, overshirts, T-shirts, and sweatpants. The clothes are created utilising three eco-friendly fabrics – washi, a lightweight fabric made from tree bark fibres; EcoLife, a 50/50 blend of recycled cotton and sustainably-farmed virgin cotton fibres; and ReCraft, made from panels of deconstructed and repurposed clothing.
The brand will soon launch a footwear collection. "I've always wanted to make it easy for people to make sustainable choices without compromising on beauty and comfort. Through The Wasted Collective, I wanted to take that philosophy outside of the hospitality world, outside of Bali and into a global audience with a product arm," Akili explained.
LIVING IN THE MOMENT
As a serial entrepreneur, Akili no doubt has a busy schedule. Still, he makes it a point to invest a large portion of his time towards his health and family.
"First and foremost, I am a family man," he asserted. "I have four young children and an amazing wife. I want to constantly grow to become a better dad, a better husband and a better son. Over the past few years, I've been investing a lot in my mental and spiritual health. I do yoga and meditation. I also do a lot of learning and reading."
Akili starts each day by waking up at 5am. Instead of checking his phone, the first thing that he does is meditate. "I wake up without any technology as I just want a quiet mind. I do a lot of journaling and reflecting too," he explained.
Following a meditation session, Akili makes time for exercise. He practices yoga daily and after moving to Singapore in 2020, he picked up swimming as he can no longer surf in the waters here. Sometimes, he takes walks in the parks.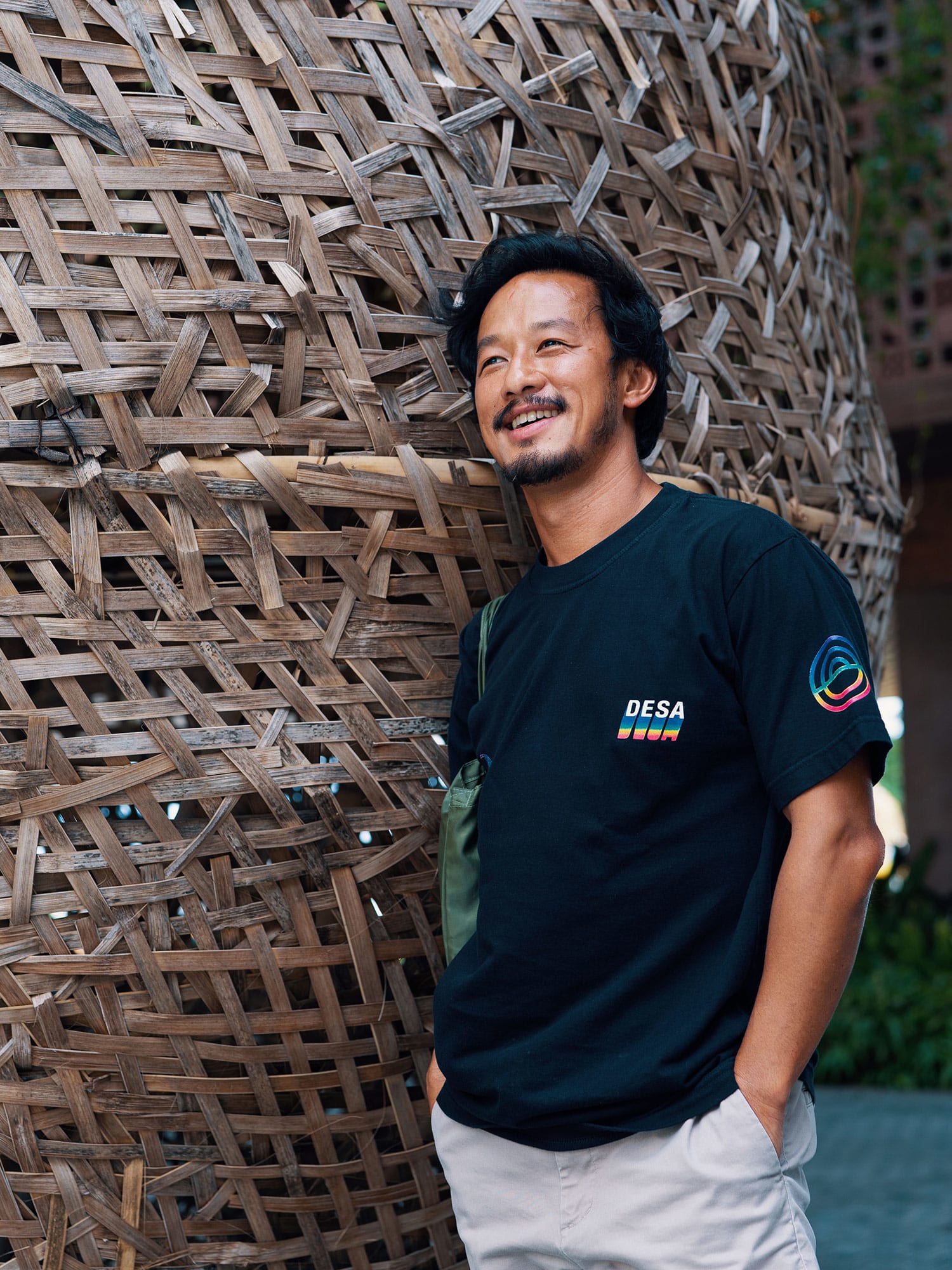 He then helps the kids get ready for school, before starting his workday at 9am. He tries to wrap up by 5.30pm to have dinner with his family. On weekends, he "completely shuts off". "I switch off my phone, I don't check for any messages or emails. I usually spend my time reading," he said.
Living in a technological age where work seeps into our daily lives, Akili's commitment to mindfulness is certainly commendable. "It has been a constant progress. Five years ago, I was on the verge of burning out. I was constantly on a plane, and I would wake up in the middle of the night and the first thing I saw was my phone, with all the emails popping up," he admitted. "I've been learning a lot on this mindfulness journey, and I'm still learning."
Having been based in Singapore for a while now, which are his favourite spots in the city to spend his downtime? "I love going to the libraries here. I usually go to Queenstown Library. It's a small library, but on the second floor, they have a reading room with an amazing view overlooking some trees. I just love being there," he mused.
While Akili counts MacRitchie Reservoir and the Botanic Gardens as some of his favourite nature parks, he also enjoys walks on Changi Beach. "It has a very old-school feel. Everyone is so laid back and I love watching all these old uncles kayaking and fishing," he quipped.
Whether it's working on his projects, spending time with family or indulging in his passions, Akili believes "nothing else matters than being present in the moment".
While he's managed to carve out a successful career as an entrepreneur, ask him what's most important to him and he'll tell you this: "I just want to lead a happy, fulfilling life, and be content with what I do."
"I just want to lead a happy, fulfilling life, and be content with what I do." – Ronald Akili