Truffle fries, Projectshop and 23 years of PS Cafe: 'We have grown up with Singapore'
Ever since the opening of its first outlet inside a fashion boutique more than two decades ago, PS Cafe has established itself as a perennial favourite for celebrating special occasions. Founder Peter Teo shares how the restaurant group wove itself into the fabric of Singapore.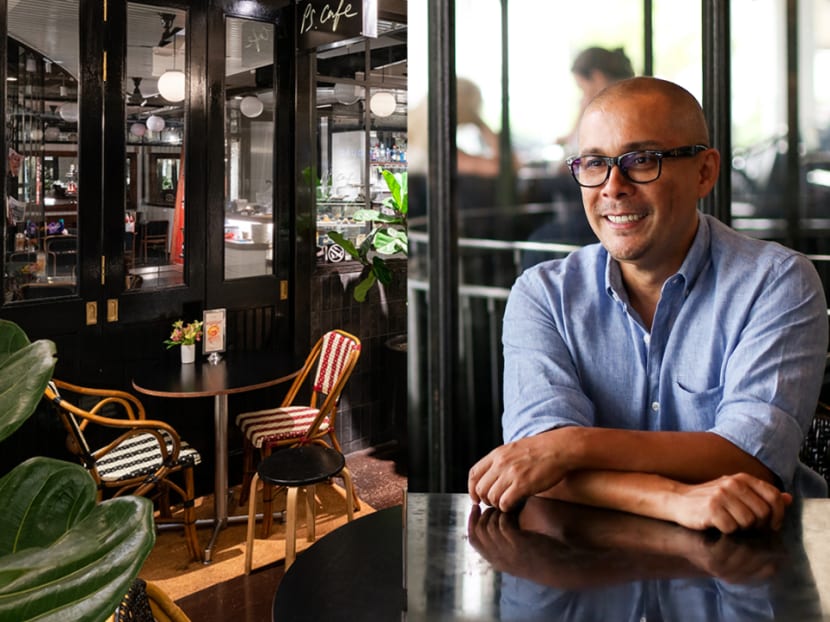 Long before cafe-hopping became a real Singaporean pastime, there was PS Cafe, which started out as a hole-in-the-wall F&B outlet within a clothing store.
Back in 1999, its founders Peter Teo, Philip Chin and Richard Chamberlain were running fashion label Projectshop. In a bid to offer visitors a respite from shopping, they decided to create a 40-seater cafe tucked away at the back of their Paragon boutique.
"We had seen overseas the concept of marrying a fashion boutique with a cafe to create an urban hideaway," said Teo, in an interview with CNA Luxury. "Although unusual, we could see how this seemingly different business complemented each other well. It was the beginning of this whole idea of 'lifestyle'."
Although originally intended to supplement the boutiques, the founders soon noticed that people were visiting not just for the fashion, but also for the food. "We realised that we had something special, and from there, it evolved slowly into what you see today."
The trio eventually gave up their fashion business to focus on food. There are currently 10 PS Cafe outlets across the island, including the recently opened one in Katong. In 2019, the company ventured overseas and opened two outlets in Shanghai. Also under the PS Gourmet Group umbrella are Anglo-Chinese restaurant Chopsuey Cafe and contemporary Japanese restaurant Jypsy.
"We've come a long way from where we first began, and sometimes, looking back on it, it's hard to believe how much our business has evolved over the years," Teo commented.
WITHSTANDING THE TEST OF TIME
Indeed, in Singapore's competitive dining scene, it's difficult to stand out from the crowd, let alone survive for more than two decades. Having been around for 23 years, Teo acknowledged that the company "has seen many cycles and challenges, from recessions to the recent pandemic". "We have learnt valuable lessons and have grown even more robust from that experience," he added.
What has been the group's key to success all these years? Aside from its hearty comfort food which Teo describes as "uncomplicated" – take, for example, its famous truffle shoestring fries – it's the creativity and attention to detail imbued in the design of its spaces, he believes.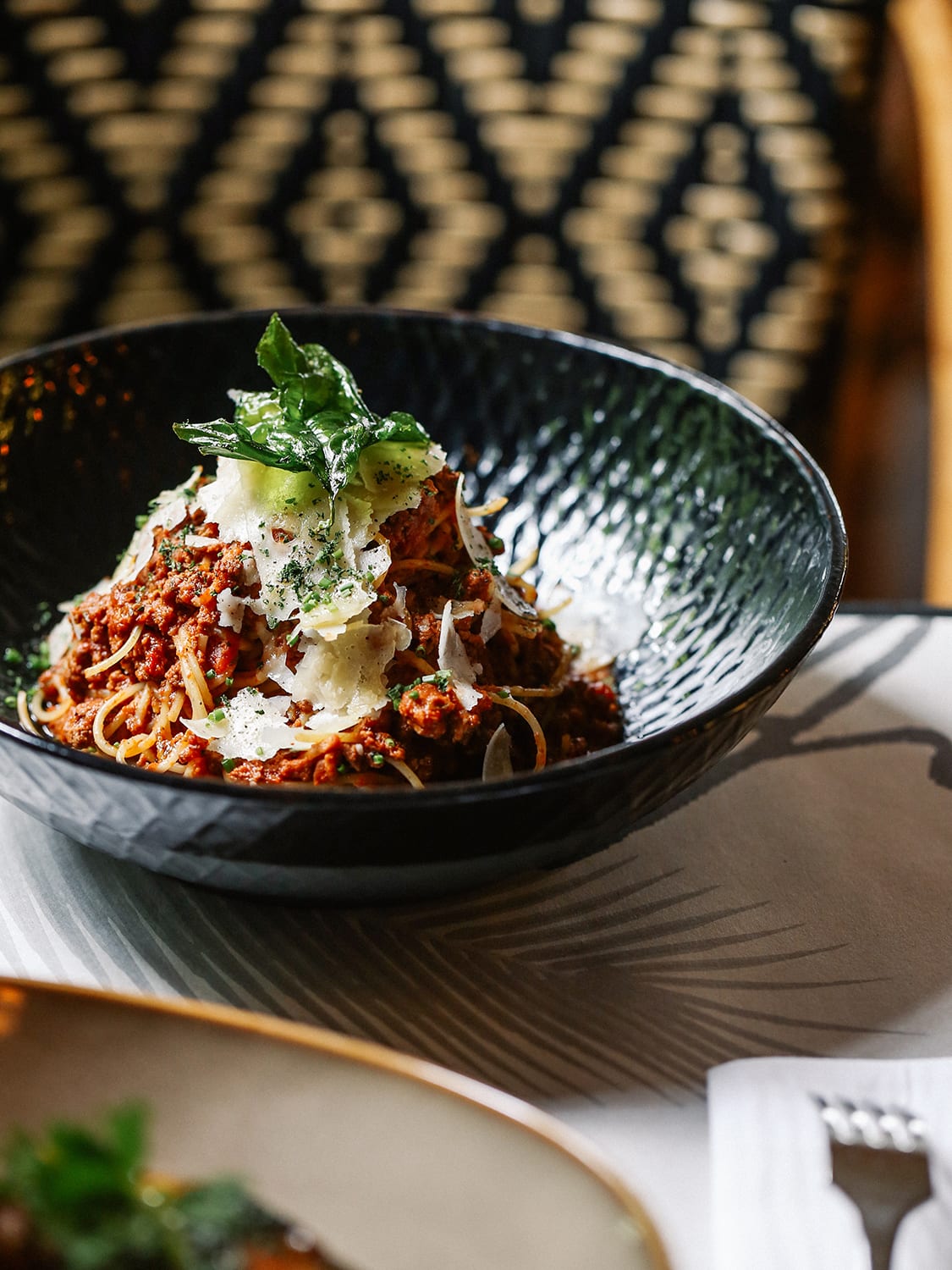 Eschewing the concept of a chain of restaurants, each PS Cafe outlet is unique, designed with its own narrative in mind. PS Cafe Paragon is imagined as a hole-in-the-wall cafe in Japan while PS Cafe Harding is meant to resemble an Australian cafe set in thriving nature. The Palais Renaissance outlet is designed as a classic French bistro, while the one in Ann Siang Hill is styled after a New York speakeasy.
This approach made for photogenic backdrops. If customers weren't coming for the food, they were certainly coming for the Instagram shots.
It's a philosophy that has been translated into the group's two new openings of the year. Drawing inspiration from Teo's childhood growing up along East Coast, PS Cafe Katong, which opened in May at i12 Katong, draws inspiration from grand seaside villas that used to characterise the area, now torn down to make way for condominiums. The outlet boasts an airy indoor dining area with floor-to-ceiling windows, as well as a breezy pet-friendly outdoor terrace.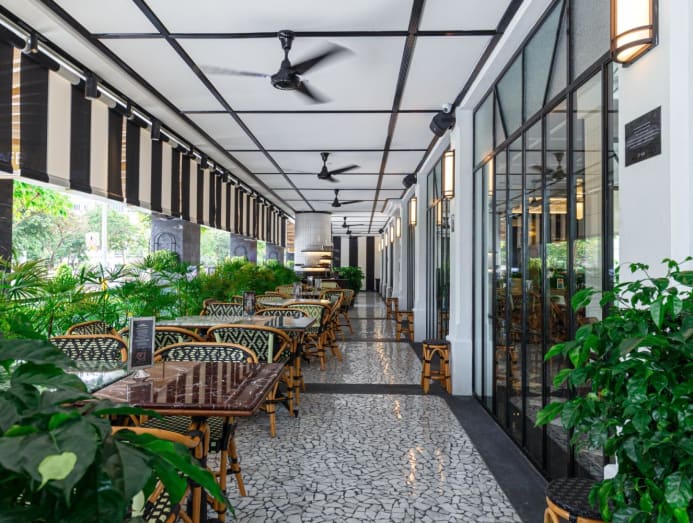 Earlier in April, the group's contemporary Japanese restaurant, Jypsy, moved to its new flagship location at One Fullerton following the closure of its Martin Road outlet. The space is designed with a coastal vibe befitting of its waterfront location. Blue and white was chosen as the colour theme, contrasted against warm rattan and wood furnishings. The fabric of the statement hanging lamps were even hand dyed by the team.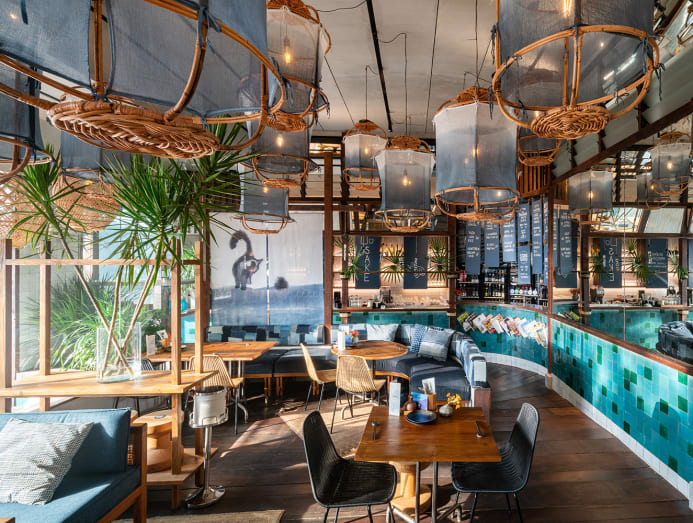 "We've always placed our guest experience above all else, especially profitability or personal egos. The priority wasn't about making money but about creating comfortable escapes that bring people together," shared Teo. "A lot of what we do isn't readily seen but felt. Creating an approachable and comforting escape while celebrating the surrounding environment means cutting no corners and treating each build as a forever home. I believe that's our secret sauce."
"WE'RE LIKE YOUR FAVOURITE PAIR OF JEANS"
This year, the group also hopes to focus its efforts on refreshing existing stores such as PS Cafe Petit Tiong Bahru, revealed the group's business director Edward Lee. Lee has been with the company since 2009 and oversees business expansion and strategic growth of the group in Singapore and across Asia.
Although dining trends come and go, "a welcoming escape with vibrance and energy that showcases comfort food is evergreen", said Lee. "We invest in our builds for the long term, and we constantly maintain and update them. We're like your favourite pair of jeans; it gets better with age, ever more comfortable."
In 2019, the group opened two outlets in Shanghai, the first at Xintiandi Plaza and the second at Grand Gateway mall. But business has naturally been impacted by the pandemic and ongoing lockdowns in the city. "Until the recent lockdown, the outlets were faring well considering the global circumstances," said Lee.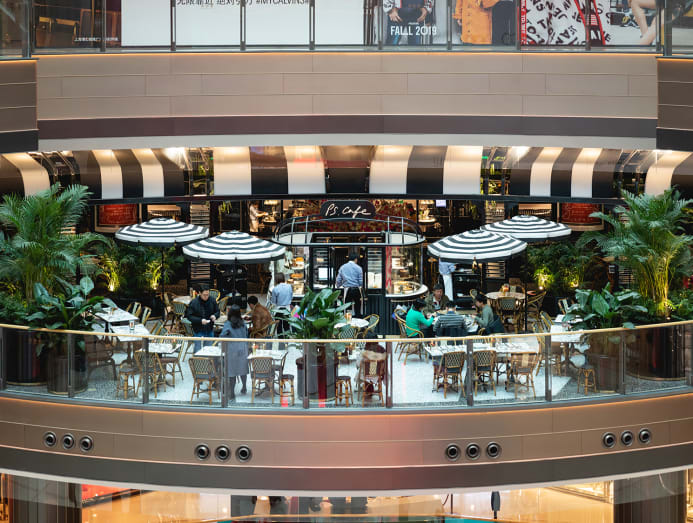 Further overseas expansion of the brand has been put on hold for now, shared Lee. "We are always open to interesting locations and options. However, given the current local challenges to the F&B industry, we will be focusing much of our immediate attention here."
In the meantime, aside from outlet operations, the group is working on expanding its existing retail product range. Riding on the popularity of its truffle fries, PS Cafe rolled out its own truffle oil in 2020. Beyond food, the brand's range of lifestyle products also includes a selection of fine soaps, hand sanitisers and room diffusers.
On whether the company will go back to its fashion roots one day, Teo has this to say: "If there's one thing we've learnt along the way, it's never to say never."
MEMORIES THROUGH THE GENERATIONS
Having pioneered the country's cafe scene, Teo describes it as rewarding to have been a part of Singapore's F&B landscape all these years. "Singapore was a relatively blank canvas cafe-wise when we first started. There was the freedom to create new and exciting spaces that simply didn't exist at the time, like an independent cafe with an outdoor space," he said.
There are a few restaurants in Singapore that form a part of our collective social experience, places we associate with date nights or celebrating special occasions such as birthdays, anniversaries and more. Having been around for more than two decades now, PS Cafe is certainly one of them. "You know you've created something special when you're a part of people's lives," Teo mused.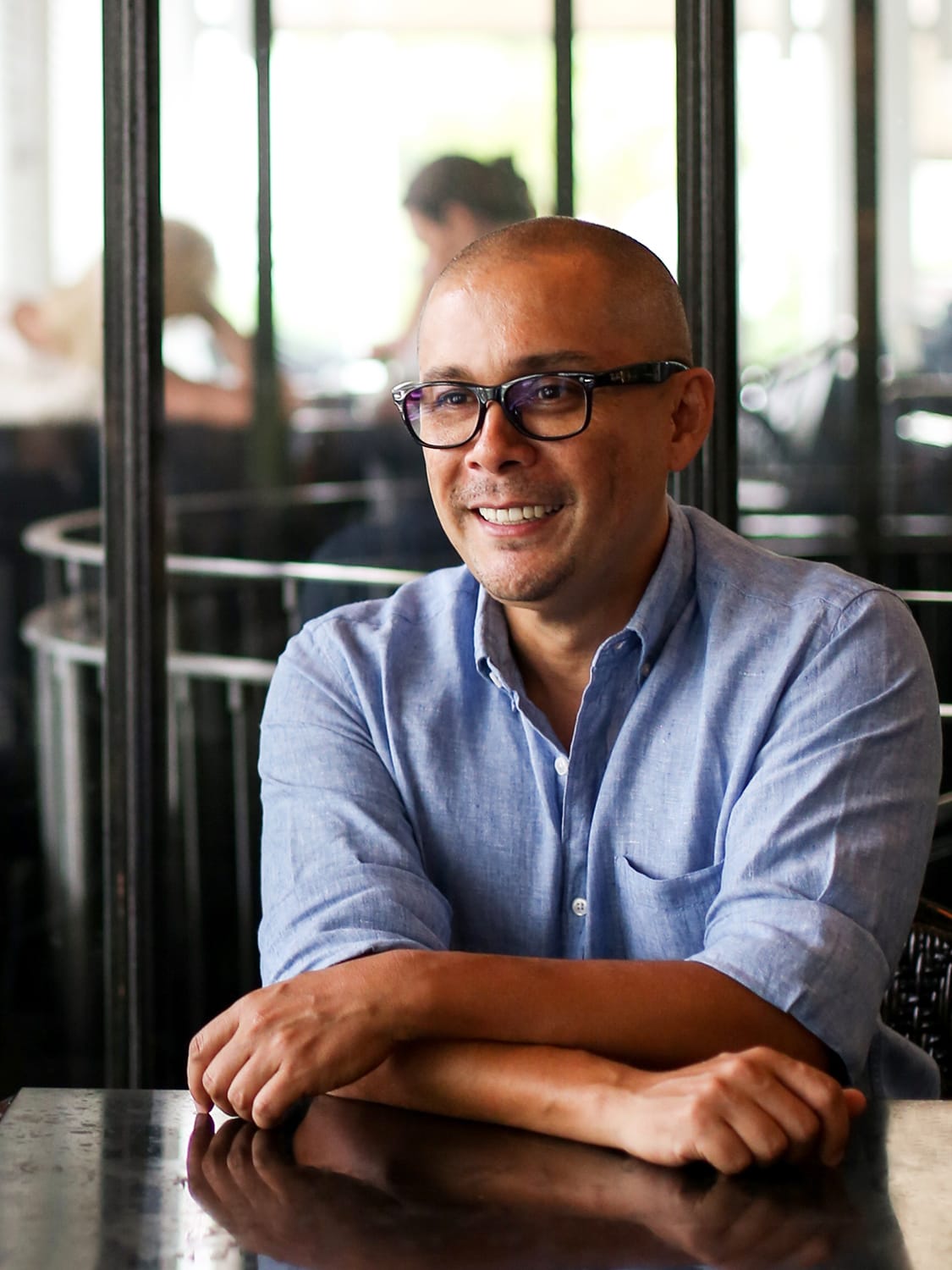 "Celebrating our 23rd birthday, we have grown up with Singapore. We've now seen multiple generations experience PS Cafe. Guests who came to PS Cafe on their first dates now have children who celebrate their graduations at the very same cafe. A friend's daughter celebrated her fourth birthday at PS Cafe Harding with a Double Chocolate Blackout Cake and just recently celebrated her sweet sixteen with the exact cake in the same outlet. We're humbled to be part of so many memories such as these, and these collective moments weave us into the Singapore fabric."
And the next time you dine at PS Cafe, you might just spot the trio who brought to life to one of Singapore's most well-loved dining establishments.
"It's a privilege to be able to provide a space for many special occasions and memories. Philip, Richard and I can often be found in a corner somewhere at one of our outlets, people-watching."