'Real clothes for real women': How Max Mara is redefining power dressing
The brand's Resort 2020 collection, conceived by Creative Director Ian Griffiths, exemplifies that ethos of elegance, strength and timelessness.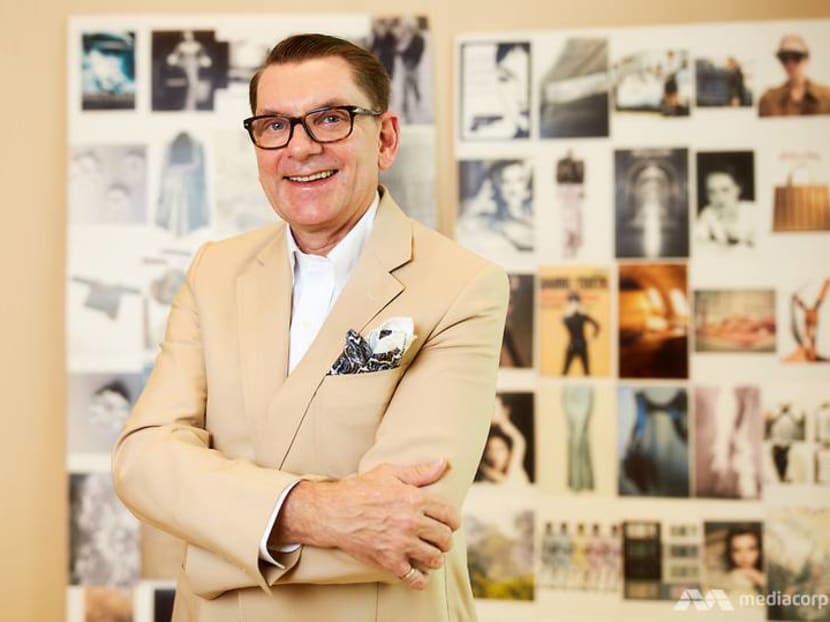 Ian Griffiths is no stranger to Berlin. The Creative Director of Max Mara has visited the German capital to take in its artistic and cultural legacies many times before, but on his last trip there he had an epiphany.
"I realised that 2019 marked the 30th anniversary of the fall of the Berlin Wall, so I thought it was a great opportunity for Max Mara to show a collection there to celebrate the city," he recalled.
What transpired was a showing that not only feted Berlin's indomitable spirit and a turning point in modern history, but also reiterated the unique spot Max Mara occupies in the world of fashion. Held inside the Neues Museum, a landmark once ravaged by war but now restored to its former glory, the collection saw Griffiths pull together references from vastly different worlds to weave them into a compelling Resort collection.
Griffiths tipped his hat to Marlene Dietrich and David Bowie. One a legendary German singer-actress who stood at the forefront of reinvention, the other a radical pop culture icon who spent his most creative years in Berlin, both were juggernauts whose inimitable, gender-fluid styles have constantly sparked fashion's collective imagination.
In the hands of Griffiths, their unapologetic and non-conformist attitudes manifested in the form of bold-shouldered pantsuits and belted coats. The collection's hint of rawness came courtesy of sculptural metallic bracelets, necklaces and earrings designed in collaboration with Reema Pachachi – those were inspired by the Bronze Age artefacts on display inside the hallowed halls of the museum. Griffiths rounded things up with delicate floral embellishments inspired by renowned German porcelain maker Meissen.
This interplay between the structured and fluid, strength and fragility, heritage and modernity is integral to the narrative at Max Mara, an Italian marque that has stood behind powerful women since its establishment in 1951.
Like Maramotti, the iconography of a contemporary working woman is one that Griffiths has explored throughout his three-decades-and-counting tenure at Max Mara. But with the conversation surrounding women's rights continuing to evolve, the designer has skilfully tweaked and updated Max Mara's lexicon to reflect the changing times.
"The height of that power dressing phase in 1987 was a very successful formula, but it was a uniform. You couldn't really depart from the strictness of the dress code. But now, because of a variety of factors such as social media, women expect – and why shouldn't they? – the opportunity to express themselves a bit more within that code. Anonymous clothes are no longer acceptable."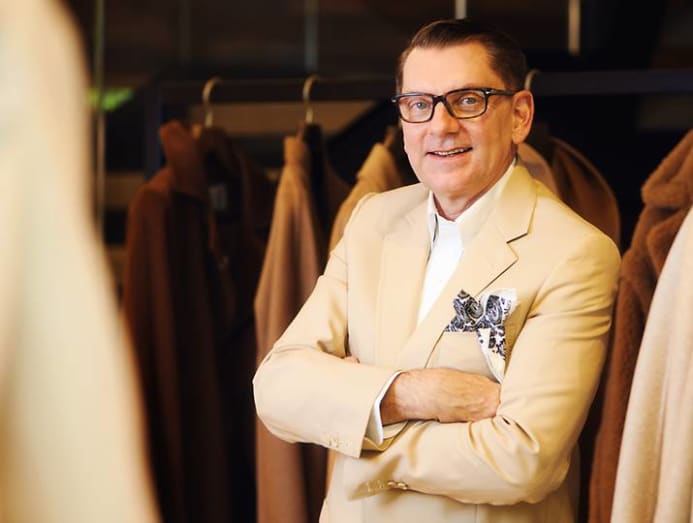 To that end, Griffiths has, for the past few seasons, infused Max Mara with an undercurrent of rebellion. He has contrasted the primal energy of leopard spots with the studied appeal of checks; dipped Max Mara's iconic camel coat in an assortment of electric hues such as cerulean and yellow; tweaked suiting codes by replacing pants with shorts.
Griffiths also enlisted supermodels such as Joan Smalls, Karen Elson and Lara Stone to walk the Max Mara runways as displays of feminine strength. Most notable of all his decision to cast the hijab-wearing, Somali-American model Halima Aden for the fall/winter 2017 season. It was one of those game-changing catwalk moments that brought diversity and inclusivity to the fore.
Despite Griffiths' retooling of Max Mara's facade, he has never once strayed from the philosophy of making clothes that are rooted in classicism and functionality. It's especially important during an era where fashion has become increasingly frenetic, in part due to the increased speed of communication that comes with advancements in technology.
"A lot of people are confused or disillusioned with the idea of fashion because it's gotten to the point where ideas would've been consumed way before any kind of products actually hit the stores," he offered.
To Griffiths, however, this state of flux represents an opportunity for Max Mara: "That's why people turn to Max Mara. They see clothes with a real lasting quality, cultural value, and meaning. Why buy 15 T-shirts that don't really mean anything at all when you can have a coat to wear for the rest of your life?"
"Why buy 15 T-shirts that don't really mean anything at all when you can have a coat to wear for the rest of your life?" – Ian Griffiths