Bak chor mee: The first thing that restaurateur Yenn Wong wants once she's back
The Singapore-born, Hong Kong-based restaurateur on the challenges of COVID-19, working with award-winning chefs like Julien Royer – and missing bak chor mee.
Overlooking the colonial era architecture of Tai Kwun, Hong Kong's classy rebirth of a 19th-century police station in the heart of Central, Between is one of the city's hottest new caffeine-fuelled spots.
The all-day-dining space is full at 4pm, with influencers – both aspiring and real – waiting in turn for space on the balcony to get the perfect backdrop shot. Its popularity is testament to the savvy of Singapore-born restaurateur Yenn Wong from JIA Group, a hospitality entrepreneur with a portfolio of restaurants garlanded with Michelin stars and places on the prestigious list of Asia's 50 Best Restaurants.
While Between isn't on the radar for Michelin inspectors, it has quickly become a popular draw for a young crowd seeking signature blends by baristas, coffee cocktails and Japanese cafe dishes, all served within a space celebrating art and design.
It's also emblematic of Wong's ability to pivot – surely one of the defining words of 2020 – from one project to another. The space was formerly Old Bailey, a restaurant celebrating dishes from Shanghai, Hangzhou and Suzhou.
In common with everyone in the embattled Hong Kong dining landscape, reinvention was critical as the industry came under unimaginable pandemic-induced pressure. At one point, four of her fifteen restaurants closed completely, although they're now back to that total with new ventures and formats.
"We've been very reactive to the situation, but as a company it was very difficult. We started focusing on deliveries, but running mid to high-end restaurants, doing HK$70 (S$12) rice boxes made it hard to survive. So we launched a Peking duck dinner from Duddell's and roast chicken from Louise, as well as different home-cooked meals. We opened fine dining from 11.30am to 6pm to do more than just lunch. We had our chefs cooking in homes for little celebrations, offered hampers, cakes, products – anything we could sell."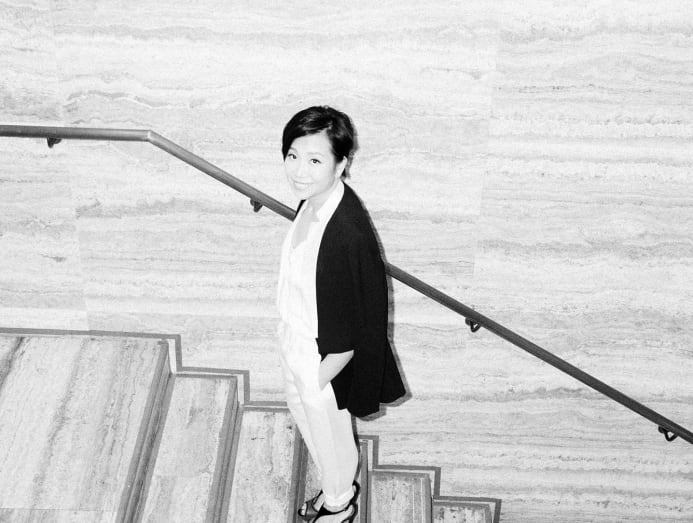 "We don't want to become a Deliveroo, we're trying to become a more bespoke delivery platform, especially for bigger orders. We're playing with the idea of a cloud kitchen concept, a central kitchen built up with the facility for different cuisines, of eight to 10 virtual brands developed by existing restaurants. Online pastry brands, ordering cakes from Instagram – Western, Chinese, Southeast Asian. It has to be flexible, so if it doesn't work out, just change it. Bricks-and-mortar is a risky business."
One area hit particularly hard during COVID-19 has been Chinese restaurants, given their dependence on larger group dining.
"Old Bailey was set up for events, which we simply didn't have. With Chinese kitchens it's very different compared to other cuisines as you need the volume. We discussed what would be great here and a 3,000 sq ft cafe was a risk, but we wanted all-day dining and as a company we're very keen to have a younger crowd of customers, to progress and stay relevant and nurture the next generation."
She's keen to stress that through the pandemic, the Hong Kong restaurant industry showed a lot of support to one another, sharing information and the latest updates. At the same time, she characterises Hong Kong as a robust city where "self-disciplined and careful" people have helped to contain the spread. As things stand now, she hopes that vaccinations will show light at the end of the tunnel.
"I'm really for vaccination and it's good to be an example for my staff. It's the way we can have some sort of normality."
KITCHEN CONFIDENTIAL
Wong counts some of Asia's most awarded and respected chefs among her portfolio, not least of whom are Julien Royer and Ricardo Chaneton. Royer is of course best known for Odette in the National Gallery of Singapore, formerly Asia's Best Restaurant, but he is also chef-founder at JIA Group's one-Michelin-starred Louise in Hong Kong, an Andre Fu-designed two-storey heritage house.
"Julien is the most un-French person I know! He even has Singapore slang when he speaks English! I've never seen him aggressive, never lose his temper, his focus is so strong. He focuses on his food and customers, there's so much noise with social media and difficult guests, but he never gets upset and still keeps his cool. I've learnt a lot from him, that he has managed to not fret about things not worth it and focus on the important things."
"He had an amazing salad with everything grown in Singapore, with rojak ginger flower. It's amazing to create such a high-quality dish and find that familiarity with one of the local ingredients. Every time there's that improvement, it's not conceptual, it's still very real as food."
Back in Hong Kong, another chef making real waves in her group is Ricardo Chaneton at the highly-regarded Mono, a recent addition to Asia's 50 Best Restaurants list thanks to its fabulous mix of cultures, flavours and ingredients. The Venezuelan worked for years as head chef at the legendary three-Michelin-starred Mirazur in Menton outside Monaco. In Hong Kong's Central district, however, Wong has let him return to his roots.
"We like to take calculated risks. With someone like Ricardo, he was thinking about the direction he should go. We talked a lot about his home town and where he came from. You need more than strong techniques – you need feelings, passion, memories – when you sit in the restaurant people really feel it. So with Ricardo going more to Latin America, it was his own choice. It's great you have some roots to what you're doing."
Talking of roots, I ask Wong about her upbringing in Singapore, culinary and otherwise. She admits with a laugh that, as a teenager, she would grumble when her mum took her to a hawker centre as she wanted to go to "the fancy places".
When she does next get back – the last time was last February – the first dish she'll go for is the Hokkien minced pork noodle favourite, bak chor mee, something she misses as "it's impossible to get the right taste".
I ask her impression as to the key difference between Hong Kong and Singapore dining.
"Singapore has stronger flavours in terms of local food. In Hong Kong, the local food is quite ingredient-based, there's a lot more focus on the taste of the ingredients. Everything comes with chilli in Singapore and there's bigger variety in terms of Malay, Indian, Chinese, all kinds of influences. Hong Kong food has more north Asian influences."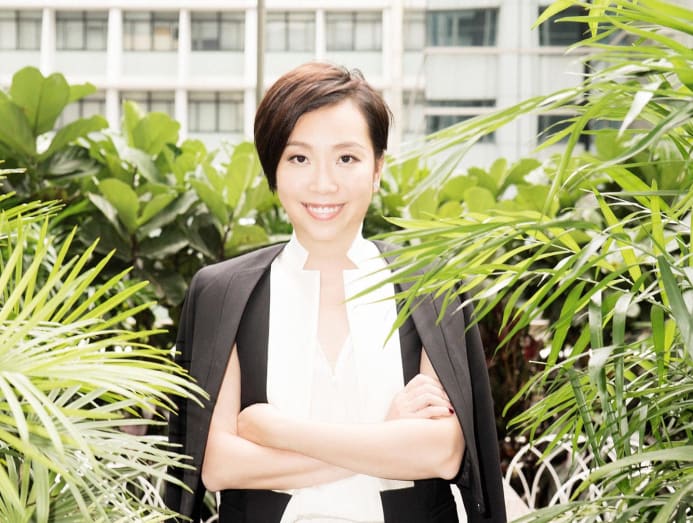 Wong previously owned restaurants in Singapore, so it begs the question whether she would consider opening up there again?
"I stopped doing restaurants there because the concepts need a personal touch. When I got married here (to property developer and fellow restaurateur Alan Lo) and had my first child, I made the decision to travel less and wanted to focus on Hong Kong. Singapore has a very vibrant food scene, but the challenge of labour is tough, everyone is scrambling for staff. It's easy to get a strong head chef or GM but hard to find other staff. It's a big challenge to run restaurants in Singapore."
"Singapore has a very vibrant food scene, but the challenge of labour is tough, everyone is scrambling for staff. It's easy to get a strong head chef or GM but hard to find other staff." – Yenn Wong
Ultimately, despite a brutal 18 months of protests, COVID-19-enforced closures and downsizing, Wong has emerged with newfound accolades: a Michelin star and Asia's 50 Best Restaurants acclaim for Ando and Mono, respectively.
"It means a lot and I'm happy that in this climate we're focused and able to achieve that, to give the chefs the freedom and creative space to do what they want to, and to nurture each other as well. I've had a really fruitful journey and continue to learn and progress. Let's see where it will lead us to."