Meet the Malaysian entrepreneur leading Penang's eco-tourism charge
How Reza Cockrell, founder of The Habitat Penang Hill, is striving to create a commercially profitable yet sustainable eco-tourism business that generates sufficient revenue to support the work of a not-for-profit foundation.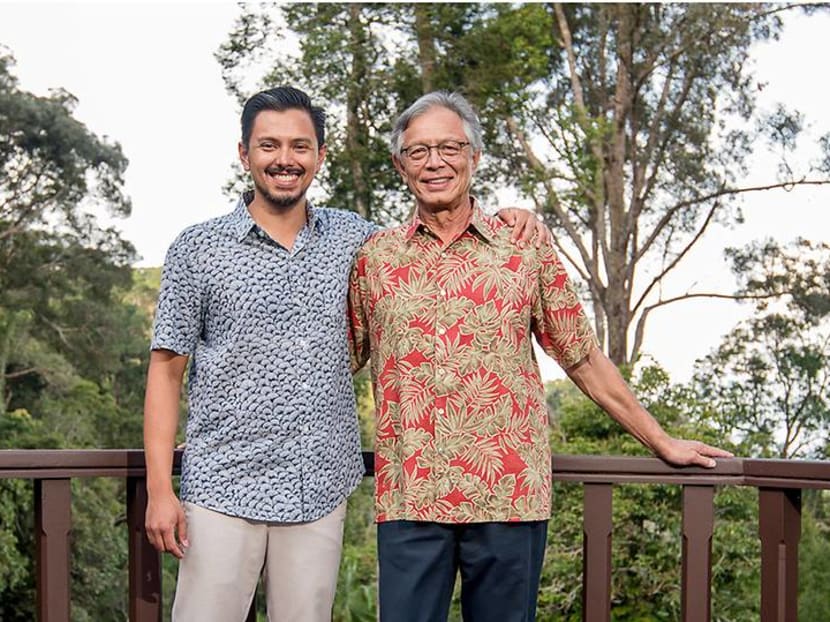 Penang's cultural and culinary charms are well celebrated, but the next frontier of tourism for this northern Malaysian island could possibly be eco-tourism.
The Habitat Foundation – the NGO arm of The Habitat, an environmental discovery centre that opened in January 2016 on Penang Hill – is working hard to declare the 500 hectares of the hill a UNESCO Biosphere Reserve.
Reza Cockrell is the Co-Founder and Director of The Habitat and Chairman of the Executive Committee of The Habitat Foundation. His idealistic vision, grounded in entrepreneurial nous, has created a truly special eco-destination.
Although Cockrell was not raised in Penang, he maintains a strong connection to the island through his mother, who grew up there. Cockrell was born in Saudi Arabia but raised in Hong Kong, and is unabashed about his love for Penang: "Hong Kong is home but I believe my heart really is in Penang. I find myself relaxed and at peace when I'm there, and achieve another level of tranquillity when I come up Penang Hill. I sometimes joke that we started The Habitat just to give me a good excuse to spend more time in Penang!" he said.
It was his father, Harry A. Cockrell, who recognised how special it was to have a virgin, primary rainforest so close to major human habitation.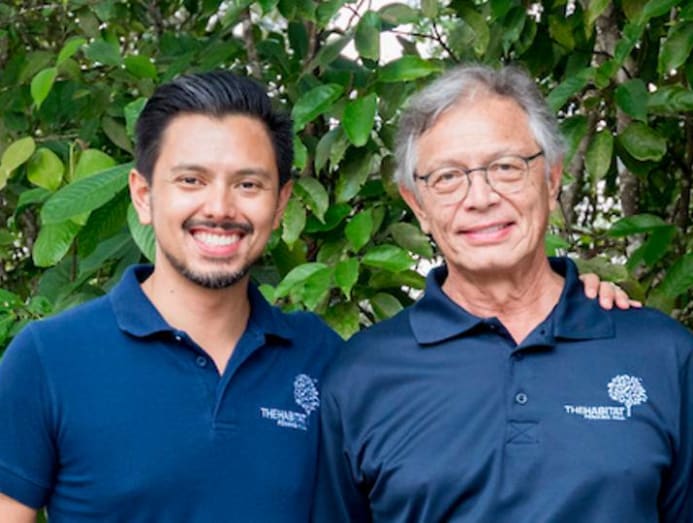 "[Penang Hill] is a perfect example of how we can coexist with nature, but how delicate that balance really is, and the role we must take on as stewards of that balance," he enthused.
"The lack of proper infrastructure on the Hill prevented people from appreciating and learning from this valuable ecosystem: Most of the tourist infrastructure provided panoramic views over the city, or completely unrelated entertainment like 'earthquake experiences'. When the Penang State Government invited private companies to tender for an 'eco-tourism venture' on Penang Hill, we pounced on the opportunity." 
The Habitat was built applying a very simple rule, and that was to put nature first. Wherever possible, they chose to leave what was found on site in place and to build around nature rather than to bulldoze through it.
The Langur Way Canopy Walk, for example, is built using a post-tensioned cable bridge system involving forty-eight cables 250m long and weighing approximately 300kg each. The walkway is made of precast concrete segments, 230 pieces in total, weighing between 500kg to 1.2 tonnes each. 
The entire bridge was built – up to 40m up in the air – completely without the use of heavy machinery and without ever touching the forest floor in order to minimise any impact on the site. This was thanks to the ingenuity of local contractors and the industriousness of manual labourers, who dug holes for the foundations, hoisted cables up and launched the concrete segments by hand.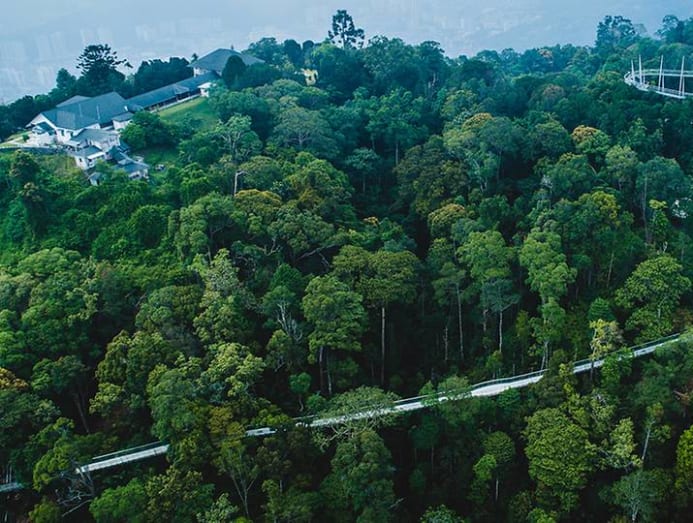 The same principle of putting nature first applies not just to the design of the park but equally to its operations, where there is a self-imposed daily limit of 1,000 visitors a day.
While the park was first built as a commercial enterprise, Cockrell and his team soon realised that the work they were doing was too important to be purely profit-led. The quality of educational experiences The Habitat was providing the public became the most important attribute of operations, and this sparked their desire to have the Park work towards a higher purpose.
The Habitat Foundation was then founded to support environmental education in schools, extend research and conservation grants to local and foreign universities and individuals, and support environmental conservation NGOs throughout Malaysia. The day-to-day operations of the Foundation are supported by the profit generated from The Habitat's park operations, but the grant funds were provided by a large donation from the Cockrell family.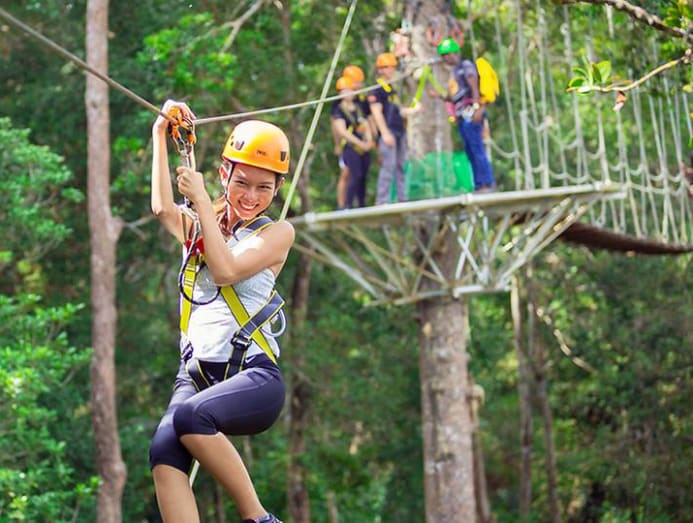 Following its 2016 opening, an even more ambitious purpose emerged. To this end, the Penang Hill BioBlitz 2017 was organised. "The purpose of the BioBlitz was to enlist the top biologists and subject specialists from Malaysia and around the world to carry out a biodiversity assessment of the Penang Hill forest from the forest canopy to the forest floor," said Cockrell.
"Although relatively well-studied, new technologies and canopy access tools have made it possible to reach parts of the forest that have yet to be explored comprehensively. This information was also seen as adding value to the State Government's efforts to nominate the Penang Hill forests and adjacent pristine areas as a UNESCO Biosphere Reserve."
The BioBlitz brought in a total of 117 local and international scientists, naturalists and student researchers to explore the forest. Over 10 days, more than 1,700 species were documented and new species records were made for Penang – some of which are believed to be entirely new to science. 
The nomination dossier for the Penang Hill Biosphere Reserve has been completed by the team of scientists from Universiti Sains Malaysia as well. The State Government has submitted the dossier to Malaysia's Ministry of Water, Land and Natural Resources for onward submission to the UNESCO for consideration and assessment.
In a relatively short period of time, The Habitat has successfully established themselves as a new landmark eco-tourism destination for Penang. What started as a modest Nature Trail and Canopy Walk proposal has now become a must-see attraction for the state as images of the park are used to promote Penang.
The Habitat Foundation has also been expanding its network of partners and collaborators in order to strengthen conservation and build capacity for research and sustainability. This includes projects like the inaugural Bootcamp for Conservation Leaders and Changemakers this year (November 26, 2019 to December 3, 2019), where 24 talented conservation front-liners from across South East Asia will gather for a field course in Penang to equip them for contemporary conservation challenges.
While The Habitat has been doing important work in impacting the growth of eco-tourism in Penang, Cockrell candidly admits that the project is not without its challenges.
"Simply put, we are still in the process of proving the efficacy of our model – and mission – of creating a commercially profitable and sustainable eco-tourism business which generates sufficient revenue to support the work of a not-for-profit foundation.
"As of today, we have yet to achieve this goal but are confident that the path that we have chosen will eventually get us to where we want to be. It will take time, but we are certainly off to a great start and are fully committed to seeing it through to a successful end. In fact, in November 2019, we worked with Roots & Shoots to bring the legendary Dr Jane Goodall to Penang for the first time as part of our effort to raise awareness about the importance of environmental conservation." 
Considering The Habitat's impressive track record, there is no reason why Cockrell's dream will not come to fruition.