How Dom Perignon's former chief winemaker got hooked on Japanese sake – and decided to brew his own instead
For three decades, Richard Geoffroy was the chief winemaker of Dom Perignon, creating top bubblies that helped seal the champagne house's reputation as one of the finest maisons in Champagne. Then he called it quits to go make his own Japanese sake – and one that is anything but conventional.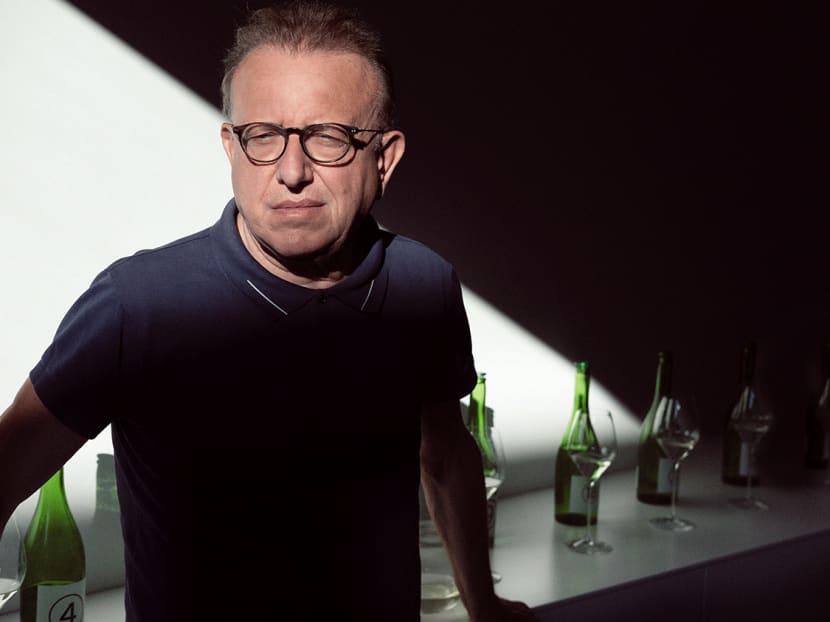 In 2019, after 28 years as champagne house Dom Perignon's chef de cave or chief winemaker, Richard Geoffroy decided to step down.
He had been the maison's driving force and de facto brand ambassador, making bubblies that enchanted wine lovers the world over. He had left a great legacy and could have had a comfortable retirement. But he chose to go make sake in Japan.
It was a bold move, jumping from wine to sake – and into a traditional, close-knit industry that is difficult to enter for foreigners – but it wasn't exactly his first career change. As a youth, he had trained to be a physician but gave it up for winemaking.
The sake adventure wasn't an impulsive act, though. He had been toying with the idea during his final years at Dom Perignon.
The seed was planted in his head in 2000: While visiting Daitokuji, a temple in Kyoto, he attended a tea ceremony accompanied by shojin ryori, a Buddhist vegetarian cuisine. The host, he said, served him "the most extraordinary sake from a jar".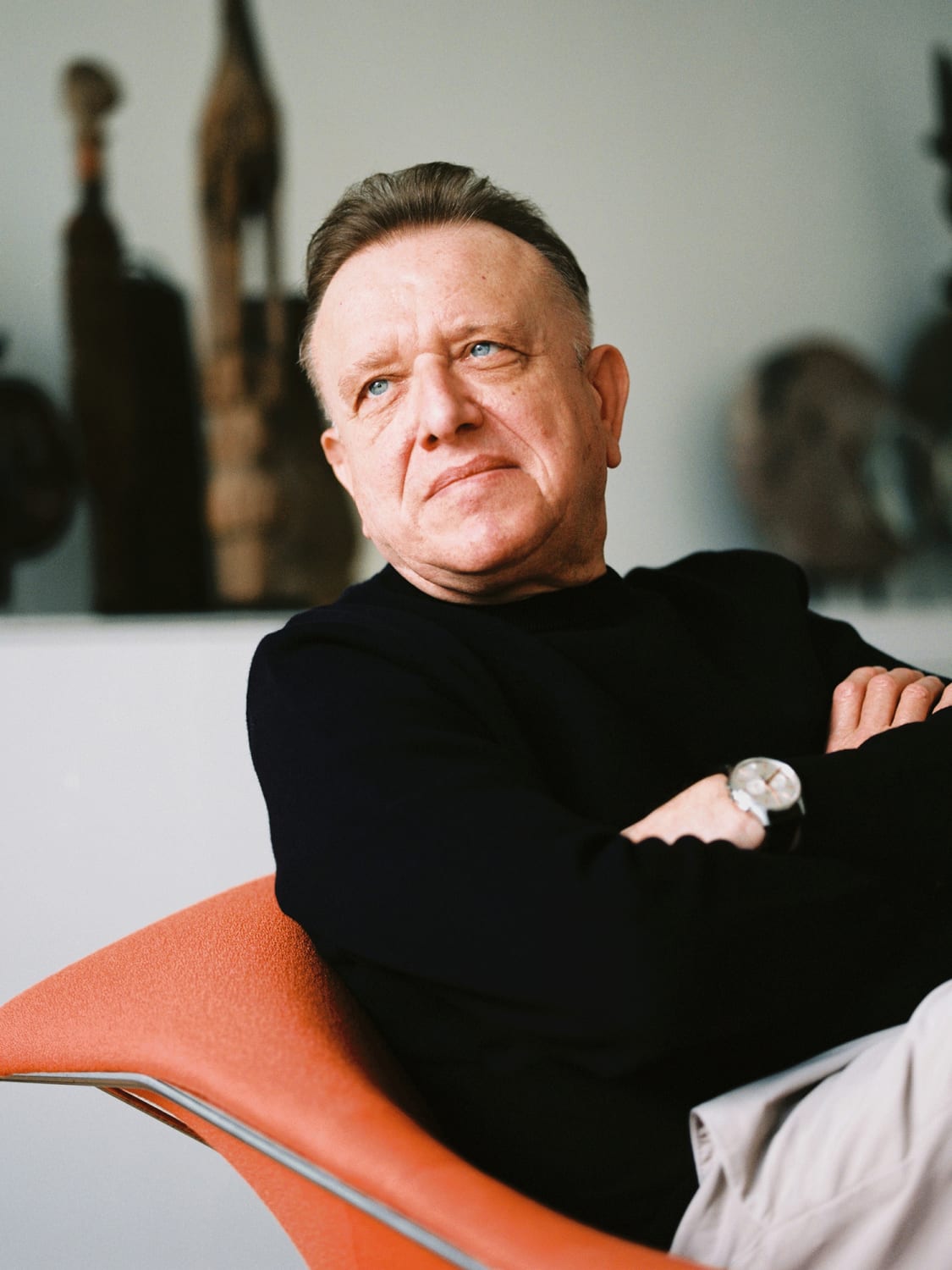 "I became somewhat hooked," said the affable 68-year-old Frenchman. "I started thinking about [sake], wondering if I could come up with a personal interpretation of it; a project that would bring more people to sake. I became more comfortable with the idea, and then one day, I decided to go for it. I could not imagine a wine life after Dom Perignon; I was done with wine."
Today, Geoffroy is the founder of IWA, a sake brand based in Toyama Prefecture, a coastal region that is also known for its striking mountains. The name IWA is taken from Shiraiwa ("White Rock" in Japanese), the name of its brewery and the town in which it is located.
Geoffroy was in Singapore recently to launch his latest sake, the IWA 5 Assemblage 3.
BLENDING A SAKE
Geoffroy is grateful that Dom Perignon gave him many chances to visit Japan during his three-decade tenure. He reckons he has been there about 100 times. "It allowed me to develop friendships and get lost in the culture of Japan," he said.
As a foreigner and one without any sake-making experience, he needed to find a local partner or facilitator for his sake project, which was essentially a start-up. His friend, renowned Japanese architect Kengo Kuma, introduced him to Ryuichiro Masuda, the head of Masuda Shuzo, a sake brewery in Toyama.
Geoffroy pitched to Masuda his idea of a premium sake that would appeal to drinkers in both domestic and overseas markets and help increase the profile of sake outside of Japan, especially beyond Asia, where the beverage is starting to gain in popularity.
For years, sake consumption has been declining in Japan while exports have been growing. According to data from the Japan Sake and Shochu Makers Association, the total value of sake export hit 40.1 billion yen (S$403 million) in 2021 – a year-over-year increase of 166.4 per cent – achieving a record-high for the 12th consecutive year. The top five markets for sake export value were China, the US, Hong Kong, Singapore and Taiwan.
Geoffroy described Masuda as a modern, progressive Japanese who understood the challenges facing the sake industry and saw the potential of his project. The pair, along with Kuma, became partners in the new enterprise.
Kuma designed the Shiraiwa kura or brewery. Its construction was completed last October. The brewery's appearance is reminiscent of a traditional Japanese farmhouse, with a thatched roof that is made of metal instead of grass for safety and practical reasons.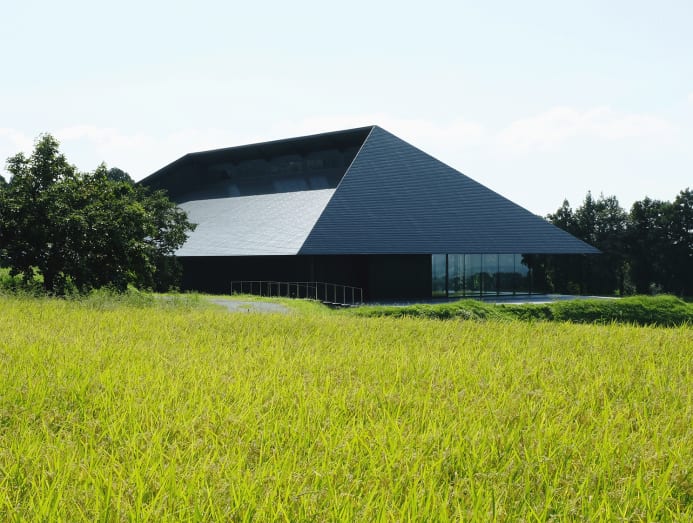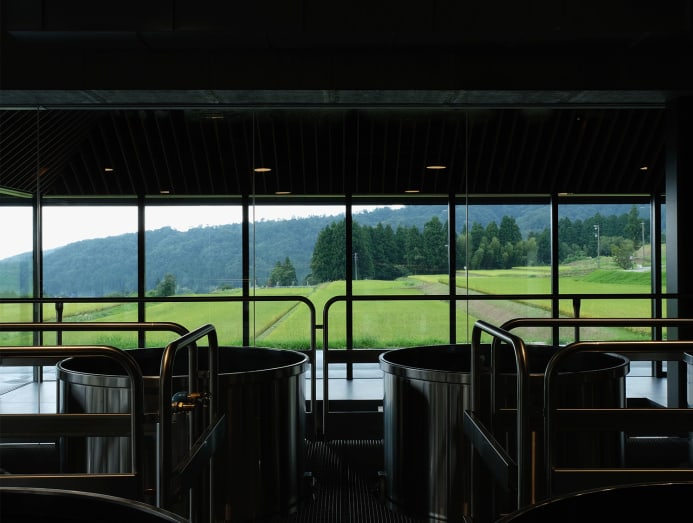 While Shiraiwa brewery was being built, Geoffroy worked with Masuda to make his sake at Masuda Shuzo. After a series of experiments, he decided to apply the assemblage (blending) technique from champagne to sake-making. Champagne makers perform assemblage when they blend different grape varieties and, in the case of non-vintage champagne, reserve wines from different years.
Geoffroy's assemblage sake is a blend of three rice types – Yamada Nishiki, Omachi and Gohyakumangoku – a style that is almost unheard of in Japan as most sake producers would stick to just one type of rice for brewing and flavour consistency as well as regional preferences.
For IWA sake, each rice type was brewed separately, and five different yeast strains were used. The assemblage was done after the rice types were fermented and pressed.
According to Geoffroy, they were reviewing eight different rice types before they settled on the current trio. He said: "Yamada Nishiki brings a 'spine', a drive to the sake; Omachi brings a lush mouthfeel; and Gohyakumangoku wraps everything together."
The assemblage technique offers balance and complexity to the sake, said Geoffroy. He stressed that his choice of assemblage is not a critique of traditional Japanese sake production but his way of applying his own vision to a sake. The name of the sake, IWA 5, is a nod to its multi-elemental approach and the five yeast strains used.
Interestingly, he added that assemblage could also help his sake age or improve in the bottle.
In the sake world, the jury is still out on whether sake can really age and develop in the bottle. Most sake producers recommend that their beverage be consumed within two years.
Geoffroy's statement is thus a bold one. But he said he now has the benefit of hindsight to see that his theory could be right. He observed that the IWA 5 Assemblage 1, his first sake made at Masuda Shuzo and launched in May 2020, was a little restrained when first released but is now more integrated and aromatic.
Assemblage 2, his second effort made at Masuda's brewery, was released in May 2021. The newly launched Assemblage 3 was also made at Masuda's. For Assemblages 2 and 3, he could not be at the brewery in person because of the pandemic and had to rely on Zoom calls for blending sessions with his Japanese colleagues.
Over an IWA sake-pairing dinner at Candlenut, CNA Luxury found the Assemblage 1 to be the most layered and complex among the three releases. We did not try Assemblage 1 when it was first released so we could not personally note its evolution or ageing development. But as a sake, it offered a unique textural quality. 
The second release was fleshier and a tad sweeter. The third iteration was a little more intense, with a fruity, tropical edge.
There isn't a uniformity in taste between them because each assemblage is different, from the percentage of each rice type used in the blend to the types of yeast strains. As for each sake's seimaibuai or rice-polishing ratio, it is 35 per cent, qualifying it as a premium Daiginjo. Geoffroy will explore rice-polishing for future editions but keep the ratio within the Daiginjo category limit of not more than 50 per cent.
Geoffroy said IWA 5 is a "continuous experimentation". "We will never come up with a fixed recipe. I want to keep inducing variations; I want them to be different. I don't want IWA 5 to be like a non-vintage champagne," he said. "You should be able to compare [my sakes] in a vertical tasting, like what you would do with wine."
THE OUTSIDER ADVANTAGE
Geoffroy said he would not have been able to apply the unconventional assemblage method to his sake if he were Japanese. Being a foreigner gave him an advantage, he added.
"In a place like Japan where you have century-old traditions and customs, it's better to come from outside of the community when you have to think out of the box. I had no preconceived ideas so maybe I didn't realise how risky my move was, and that was okay," he said. "I used to say that the guys who invented the electric bulb were not candlemakers."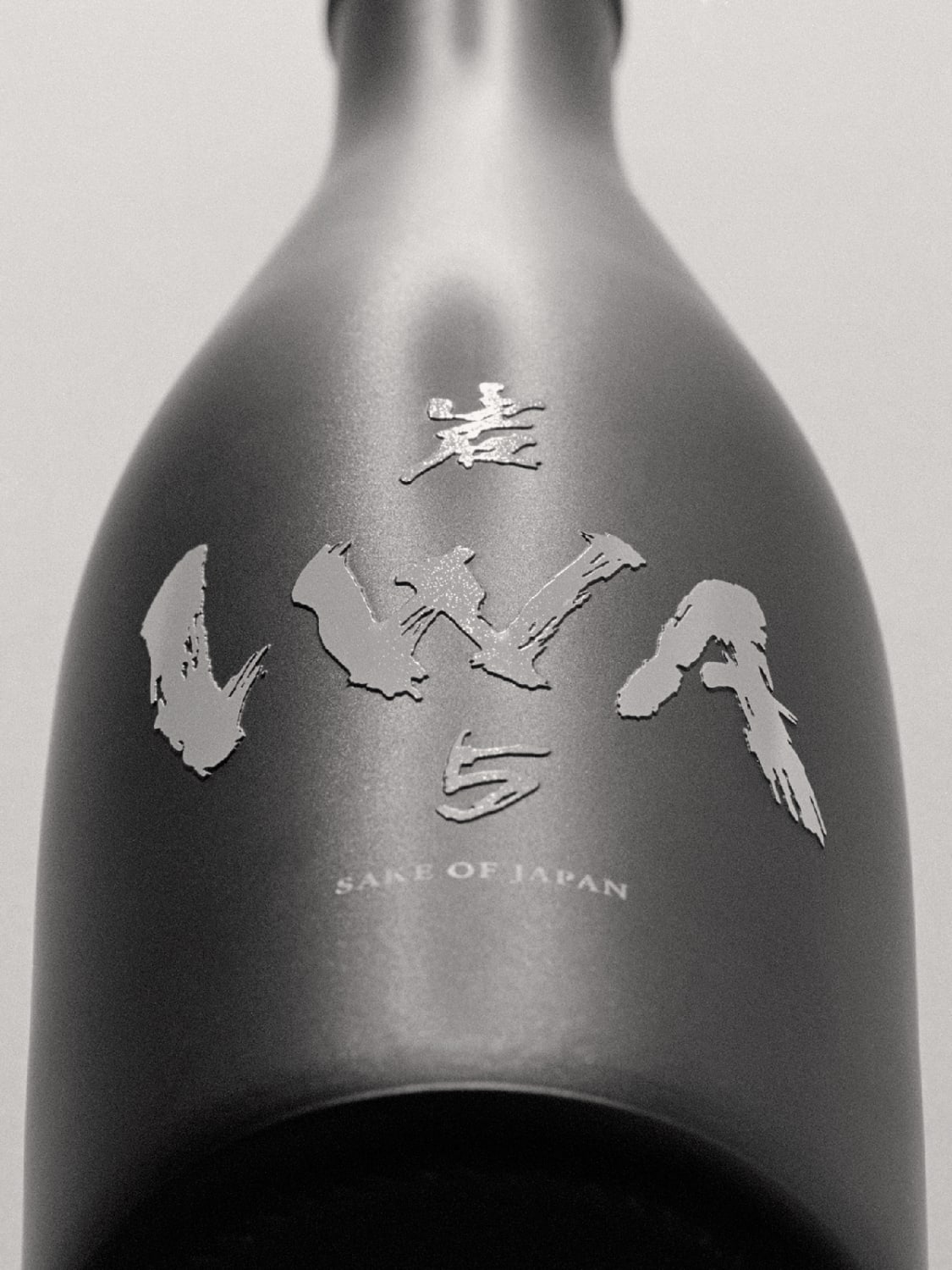 He will not move to Japan – he still lives in Champagne – but will visit Toyama at least six times a year.
Assemblage 4 was made at his new Shiraiwa brewery last winter. It will likely be released in September 2023, a few months later than its usual mid-year release date as Geoffroy wants to let the blend integrate in the bottle for a little longer.
Currently, IWA 5 is exported to 31 countries. Geoffroy is coy about the sake's exact production figure but said they make at least 12,000 bottles per assemblage. About 45 per cent of this volume is kept for the Japanese market, and he expects this share to decrease, though he does not plan to let it drop below 20 per cent.
"I don't want IWA to be just an export brand. It has to be appreciated by the Japanese, too. And we are recognised in Japan," he said. "I would be very embarrassed to sell a sake to the world without first having the stamp of recognition by the Japanese."
IWA 5 Assemblage 3 is priced at S$208 from iwa-sake.sg