Life lessons from the guitar-playing, jet-setting CEO of furniture brand Roche Bobois
A thirst for travelling first brought Gilles Bonan to Asia in the 1980s. Now, he returns as CEO of French luxury furniture brand Roche Bobois.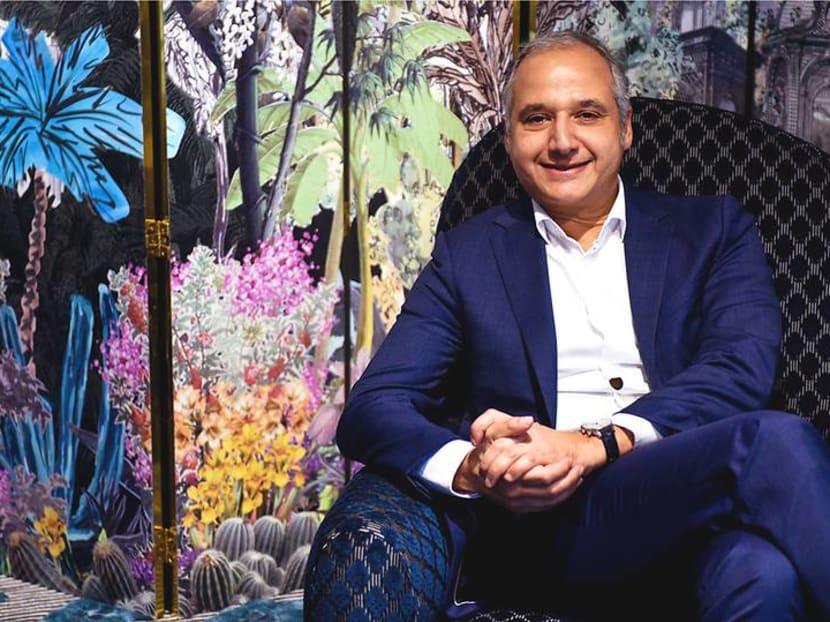 Recalling his backpacking days as a student, Gilles Bonan, the CEO of French luxury furniture brand Roche Bobois, speaks of his fondness for South America and Asia.

"I have very good vibes about Singapore and I'm a big fan of Argentina as well. I love meeting people and experiencing different cultures," Bonan told CNA Luxury.

It's his second visit to Singapore, this time for the opening of the brand's almost-500 sqm showroom along Bukit Timah Road.

The Asian growth story is one Bonan has come to know well, with the continent driving much of Roche Bobois's aggressive expansion in recent years. Of the brand's 265 showrooms around the world, 13 (and counting) are in China, four in South Korea, two each in Japan and Vietnam plus those in the Philippines, Hong Kong and now, Singapore.
Indeed, Roche Bobois' collection of colourful and often whimsical furniture designs – the product of adventurous collaborations with talented designers and esteemed fashion houses the likes of Christian Lacroix, Jean Paul Gaultier, Kenzo Takada, Ora Ito and Missoni Home – has been growing on the Asian palate of late.

"We have been in China for almost 15 years and we have seen the market evolve from a preference for our more classical collections to more contemporary designs," observed Bonan.

He believes that more homeowners are embracing Roche Bobois' French art de vivre style as a "reflection of their own personality".

"We try to convey emotion through our designs and that is the je ne sais quoi of Roche Bobois," he said. "Now, people are into a mix of style and materials and that is the spirit behind the new Globetrotter collection with Dutch designer Marcel Wanders."

The travel-themed collection traverses the globe for creative inspiration, pulling together cultural influences from three of the most popular stopover destinations in the world: London, Paris and Istanbul. There are sofas and lamps inspired by hot air balloons and dining tables with legs dressed in fishnet stockings reminiscent of cancan dancers in Paris, to name a few of the imaginative pieces in the fun and eclectic collection.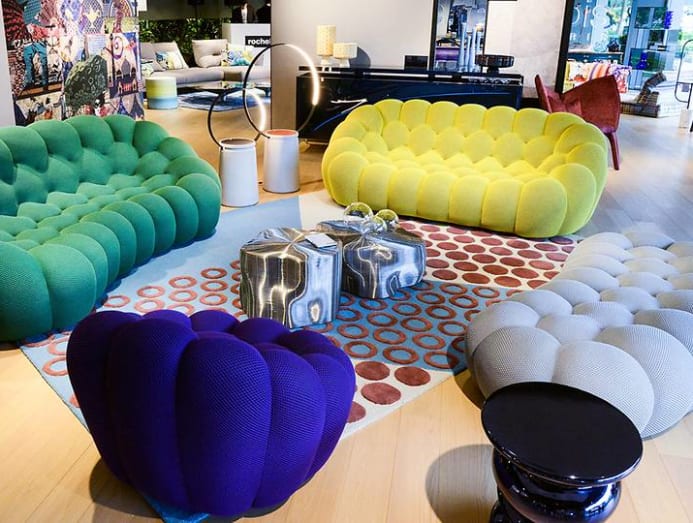 They appeal to global citizens like Bonan, whose own worldview was not only enriched from his early travels but also cultivated during his previous role as Deputy Director of Roche Bobois in charge of international development and finance.

"I was involved in developing the brand internationally so one of my responsibilities was to convince oversees franchisees to invest in our brand. In order to put forward a convincing argument, you have to listen and understand people so that you can influence them in a positive way. And to accomplish this, you need a lot of humility."
"The key to life – and business leadership – is therefore humility," said Bonan.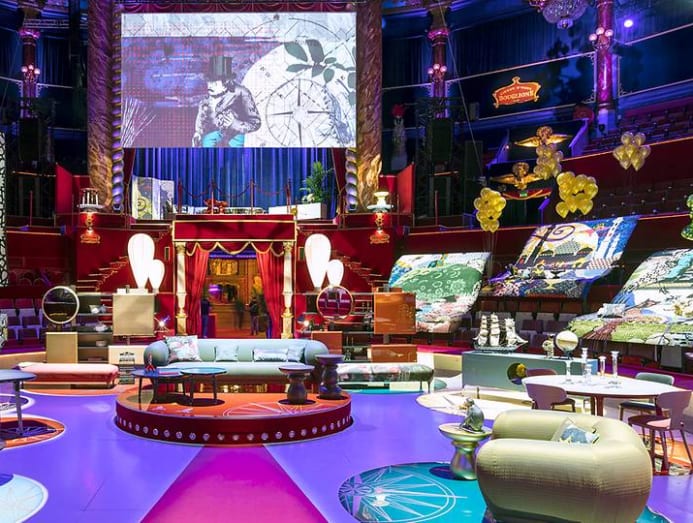 His appreciation for cultural nuances continued maturing as he learnt to communicate with the different country markets, prioritising listening and understanding those he worked with so as to better engage with them. This ultimately shaped Bonan's "participative" management style when he assumed the role of CEO 11 years ago.

Sharing of vision and clear decision-making are other key leadership rules Bonan believes every CEO should live by. Once these are in place, it's all about the execution. "You have to measure the efficiency of your decisions against the result," he said.

While exotic lands had been the ones to move him most in his youth, the Paris-based CEO counts the cities of New York, Milan, Barcelona, London and Paris among his favourite these days.

But when city life gets too much, Bonan "escapes" to his country home in Normandy, about two hours outside Paris. "It's very peaceful by the sea," he says. And the perfect place for him to pick up his guitar to unplug.