How this 28-year-old built up his mobile bar business from his bedroom
Co-founder of mobile bartending startup Mixes from Mars, Roger Yip shares how he turned his bedroom bar business into a custom mixology and events management offering.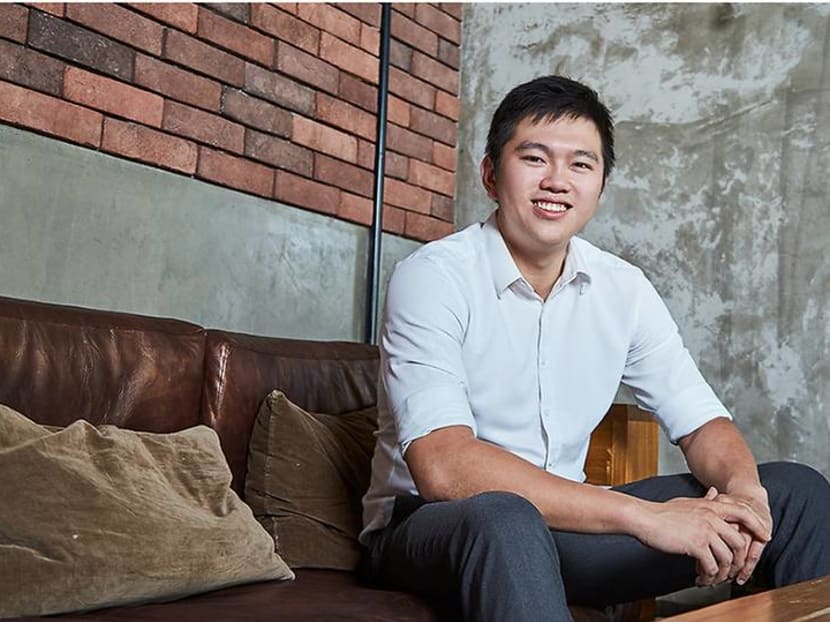 Are you a fan of bespoke or unique cocktails? Once upon a time, former bartender Roger Yip, might've been the man to shake or stir one up for you. Now, Yip, 28, spends his days developing his mobile bartending and mixology services business, Mixes from Mars.
In an industry that sees many bar concepts open and shut every year, Mixes from Mars is standing the test of time – seven years to be precise – capitalising on the love for personalised cocktails and themed parties.
"Our beverage services have always been of an all-encompassing, customised nature," said Yip. "We break them down into more specific types of services and drink types, such as our 'molecular cocktails service', 'bespoke bar' or 'themed menus'. We have and will always provide customised solutions."
While its mobile bars continue to pop up at some of the country's glitziest events – the Singapore Grand Prix is an annual affair for the business – Mixes' beginnings couldn't be humbler.
In 2013, when Yip was working at bespoke bar, Bar Stories at Haji Lane, he was asked by his manager to help mix cocktails at an external event. What was initially considered a one-time gig very quickly grew into a business opportunity as guests started asking for name cards, wanting to find out how they too can hire bartenders for private parties.
"All of this happened in my first year of university," said Yip. By day, Yip was undertaking a Bachelor of Accountancy course at Singapore Management University, and by night he was running a pop-up bar service out of his home "for a good year till my mother chased me out," he said, laughing.
The business started with a small capital of S$2,000, as Yip collected lots of liquor, bar tools and glassware at home to serve friends. 

"[Back then] my co-founder Mike Lim and I didn't have a vehicle. We just took two cabs – one to hold all the glasses, one to hold all the ingredients. It started out really messy, and we didn't have our mobile bars back then. It was very ugly – it was a table with a black cloth on top of it."

The firm goes by the mantra, "Drinks for every occasion" and has everything a host might need – whether it's an intimate affair for 15 guests at home, a raving party with a guest list of 5,000, or a corporate team-building session with a make-your-own-mocktails workshop.
"For every client, we design the menu according to the theme," said Yip. "If they're launching a product, we'll do a drink based on that. We are, in a sense, artists. We like to experiment, to do things that are a bit funky or wacky – especially in molecular mixology. At F1 [this year], we froze the cocktail into a lollipop. Every year they challenge us to rack our brains and come up with something different – we have done so for the past three to four years at F1."
BEYOND BARS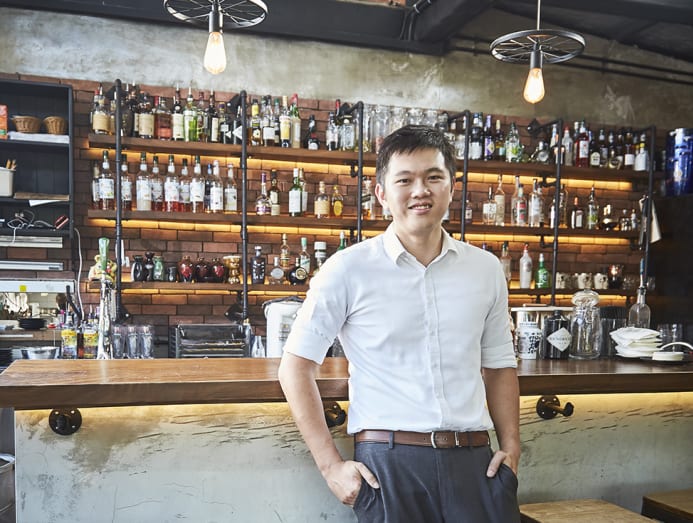 While Mixes continues to succeed in the mobile bar business, it has since diversified its portfolio of services. "Our vision has always been about bringing people closer through drinks, and now we bring people together at events through drinks and also at the bar through drinks."
The Mixes services includes events management, food catering, equipment rental and live entertainment. The firm also runs Hopscotch at Gillman Barracks, a bar that has built a name for itself serving cocktails with a local twist.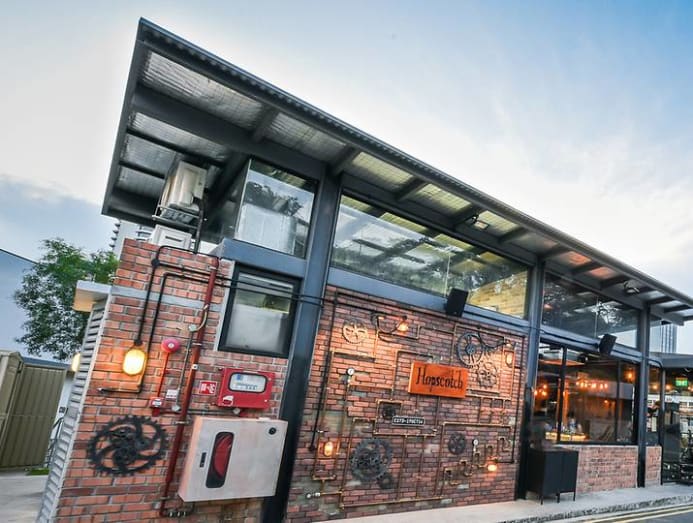 Yip said luck was on their side when they were looking to build their business – at least initially. "I think we were very lucky. As we were starting Mixes in 2013, by the end of that year someone offered us a place at Duxton Hotel. [We set up] former pop-up, Mars Bar," said Yip. "Then by mid-2014 someone offered me a place at Red Dot [Traffic Building]. That's when we first thought about opening Hopscotch, and the two bars were running concurrently."
But it wasn't always smooth sailing for the team. As young entrepreneurs barely out of school, Yip said one of their earliest challenges was lack of experience. "As bartenders, we were all operations people, so we knew nothing about other aspects of the business – like marketing," he said.
"When we first opened Mars Bar, we thought we had something good going on. But we just didn't think about having to bring people into the bar until the money we had to pay out started to look very glaring in our faces. That's where we made the switch to do more marketing. We were cash strapped. So, when we were looking to photograph our drinks for our menu, instead of spending S$150 per photo, I went to buy a camera instead. We picked up new skills from there, and we are still doing things on our own today."
"When we first opened Mars Bar, we thought we had something good going on. But we just didn't think about having to bring people into the bar until the money we had to pay out started to look very glaring in our faces." – Roger Yip
When Duxton Hotel underwent renovation in 2015, Mars Bar had to shut its doors. However, when Red Dot Traffic Building was redeveloped into Maxwell Chambers Suites, Hopscotch closed temporarily in 2017 and re-opened in 2018 at Gillman Barracks.
"To be honest with you, at the start it was quite horrible," said Yip. "I think our previous customers came here a few times and decided [Gillman Barracks] was too far away. But I guess we slowly started attracting a different clientele. There's the whole Mapletree [Business City]. And now, we have a full-fledged kitchen as well. For the first time I see kids at Hopscotch, and people like to bring their pets here."
A little-known fact about Mixes is that, thanks to the DIY mindset of this lean team of five, they now also offer website building services, social media management, photography and videography. "It came out of the experience of doing it for ourselves first," said Yip. "The photography aspect stemmed from the camera that we first bought."
But as bartenders first and foremost, is there ever the pressure to win awards or make it to the 50 Best Bars list?
"We started out thinking a lot about that," Yip recalled. "When I was very obsessed with drink-making and joining competitions, my manager back at Bar Stories told me, at the end of the day your competition is with the customer.
"What he said then still resonates with me today. A good bar is a bar that emphasises a lot on customer satisfaction. There are many bars that made it into the top 50, but there are also many that don't exist anymore."
So, what's next for the team at Mixes?
"I want to do something towards the middle of next year, but probably not another Hopscotch. In fact, we wanted to do something overseas, like in Bali or Jakarta, but it got challenging," Yip said candidly.
"But I guess we won't be so cocktail-centric anymore," he added, which is no surprise given his love for diversification.
"I want to open something to diversify. The whole mission is still the same. We want to provide customer satisfaction to bring people together."
"A good bar is a bar that emphasises a lot on customer satisfaction. There are many bars that made it into the top 50, but there are also many that don't exist anymore." – Roger Yip