Inside Roku Kyoto, the first Asia-Pacific resort hotel under Hilton's newest brand for luxury travellers
We talk to Nils-Arne Schroeder, Hilton's Vice President of Luxury Brands in Asia Pacific, about their LXR Hotels & Resorts brand, travel trends, and why Roku Kyoto's opening is timely.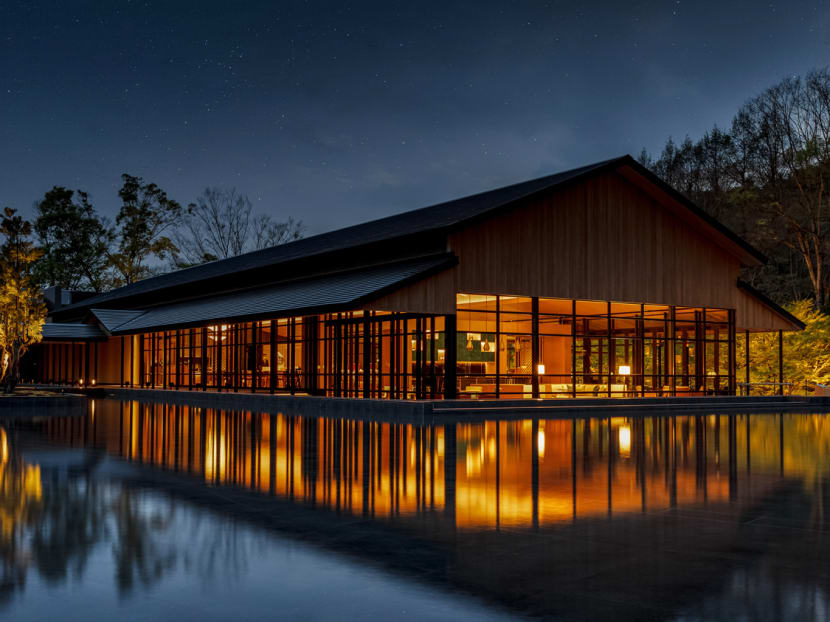 At the foot of the Takagamine mountains by the Tenjin River in northern Kyoto lies a resort hotel that's been making waves for its exquisite design since it opened in September 2021.
Roku Kyoto, which is nestled within the 28.6-acre (11.57-hectare) Shozan Resort Kyoto and conceptualised by the Singapore-based firm Blink Design Group, comprises 114 guestrooms and suites, a restaurant, spa, and a heated outdoor pool amid gardens planted with maple and cherry trees.
Built on the site of a 400-year-old artist colony and washi papermaking workshop – not to mention being surrounded by some of Kyoto's most reputed and idyllic Japanese gardens, historic architecture and authentic tea houses – the resort hotel seems right at home in the country's cultural capital with its 17 UNESCO World Heritage sites.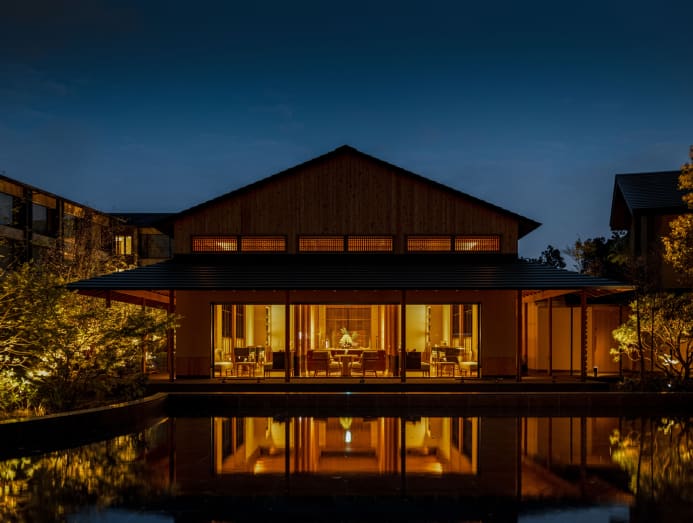 "It was the perfect destination to debut the LXR brand in Asia Pacific, both from a destination perspective and in terms of the storied location of the property itself," said Nils-Arne Schroeder, Hilton's Vice President of Luxury Brands in Asia Pacific.
ELEGANT, LOCALLY IMMERSIVE EXPERIENCES
Roku Kyoto was the first property launched in the region under Hilton's newest luxury brand LXR Hotels & Resorts, which Schroeder oversees along with other current and upcoming properties in the region from Conrad Hotels & Resorts and Waldorf Astoria Hotels & Resorts.
Today, the brand boasts 12 properties worldwide, including Katara Hills and Maysan in Doha and Habtoor Palace in Dubai – the first property which opened in 2018. Another one is set to launch in Bali later this year, perched 70 metres above the sea along Uluwatu's magnificent limestone cliffs.
"LXR is a handpicked collection of independent luxury properties connected in the sense that they are set apart by intriguing design, an unrivalled commitment to bespoke personalised service, and elegant, yet locally immersive experiences," said Schroeder, who added that no two properties are the same.  
"Each features its own story and character that is reflective of its locale to provide a luxurious base for sophisticated global travellers who are passionate about exploring new places, seeking out authentic dining experiences and embarking on one-of-a-kind adventures."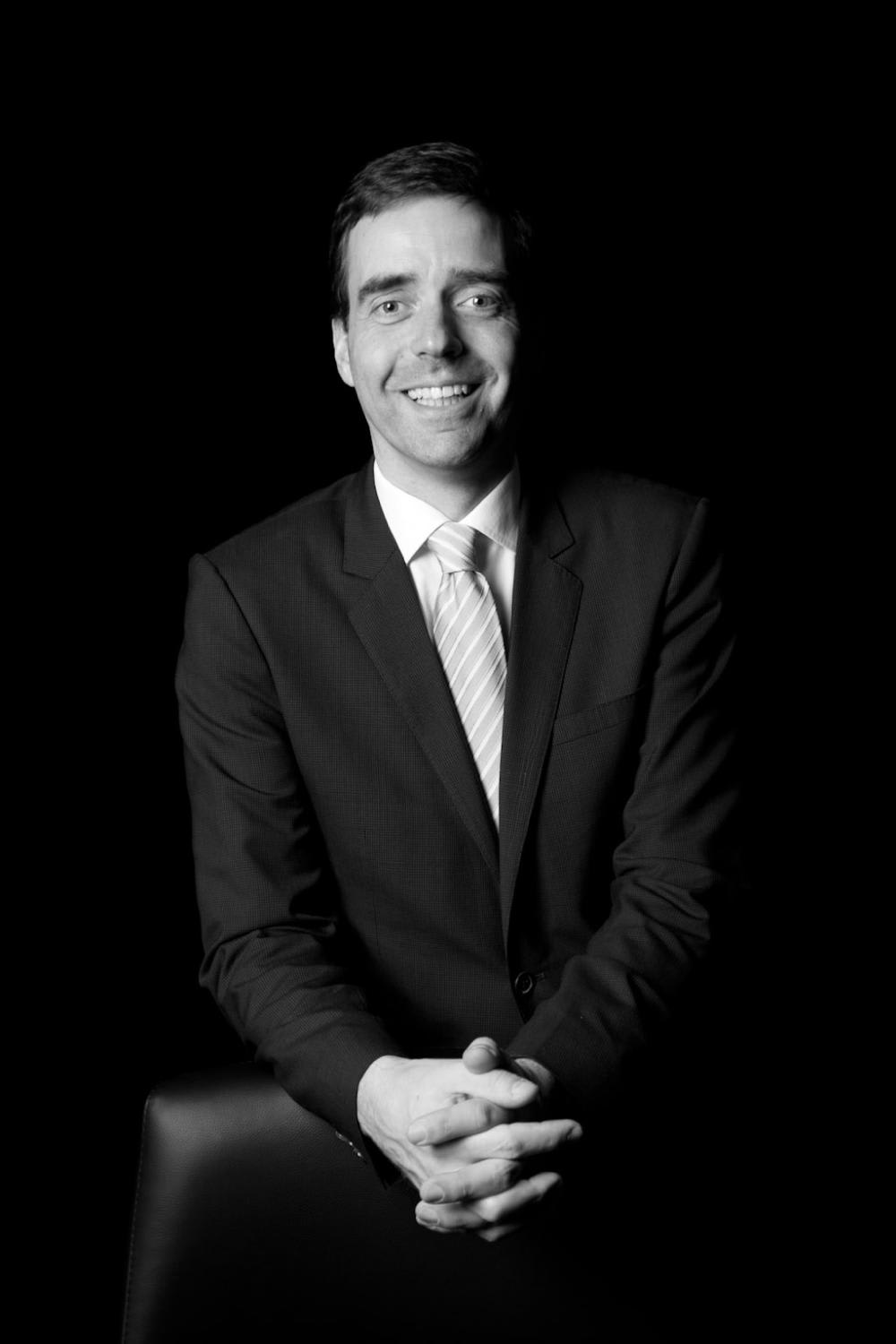 Schroeder brings with him a wealth of experience in shaping Hilton's luxury portfolio. Born in Tornesch near Hamburg, Germany, he has spent three decades in the field of hospitality, with the last 24 years spent in Asia with Hilton itself.
"I've had the pleasure of working in South Korea, China, Indonesia, Malaysia and Singapore. I like to joke that for many years I've been circling Singapore, living in various countries whilst getting closer and closer to our headquarters here," he quipped.
Among the high points in his career were opening and managing Conrad Seoul, Hilton Beiing Wangfujing, Hilton Namhae Golf & Spa Resort and Hilton Kuala Lumpur. Under his care, Conrad Seoul won multifarious global awards and became one of Hilton's best performing hotels in the region. "It still holds a special place in my heart," he shared.
"One of my key responsibilities is to support our luxury portfolio's development pipeline of more than 20 hotels, leading their transition from pre-opening to operations," he said.
"Over the past three years, our team has signed a record number of luxury deals in Asia Pacific, including the first Waldorf Astoria hotels in Australia, Japan, Malaysia and Vietnam, the largest Conrad hotel in Shanghai, and two LXR properties in the region – and this during some of the most challenging years for the global hospitality industry," he added, referring to the COVID-19 pandemic that disrupted travel.
THE EPITOME OF QUIET LUXURY
Roku Kyoto embodies the epitome of luxury that LXR Hotels & Resorts aims to offer in many different ways that are each unique.
"Rooted in the local culture, Roku Kyoto's design is reflective of an ethos we dubbed 'Kyoto Simplicity'. As part of this, guestrooms and suites were to be places of relaxation, contemplation and rejuvenation," explained Blink Design Group's founder Clint Nagata, on the rooms' inviting daybeds, natural onsen water in some of the rooms, and a custom-designed tea cabinet in every guestroom.
His team designed the resort to resemble an artist's residence as the revered 16th-century Japanese artist Honami Koetsu once resided on these grounds. There also abound touches of Japanese craft, which is what Kyoto is renowned for.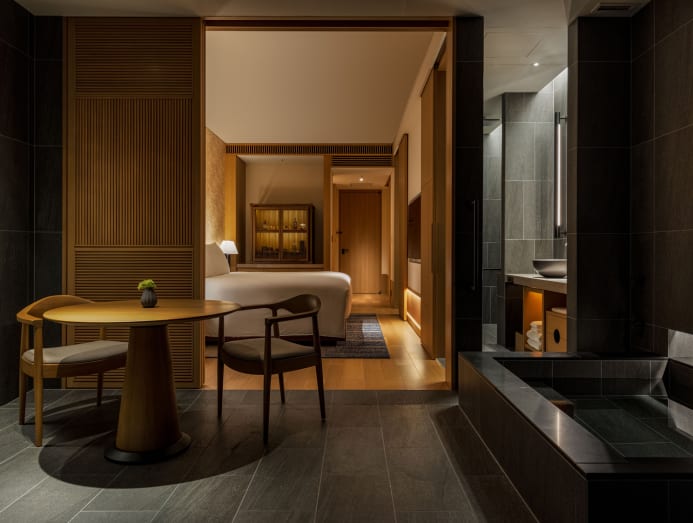 For example a feature wall in the lobby is finished with traditional Japanese urushi lacquer – a craft technique dating back 7,000 years – and guestrooms feature exquisite woodblock patterns printed on delicate washi paper, which is a fine example of the art of Karakami that reached its apotheosis in old Kyoto.
Meanwhile, Schroeder himself has experienced many pleasurable moments the hotel has to offer during a stay.
"At Roku Kyoto, I learned the art of stillness, enjoying a cup of tea at the engawa (or the veranda-like area) of Tenjin restaurant, looking out over the grounds, watching the rain. Even the rain is orderly and perfect in Japan. This resort truly is the ideal place to just 'be' and slow down," he said.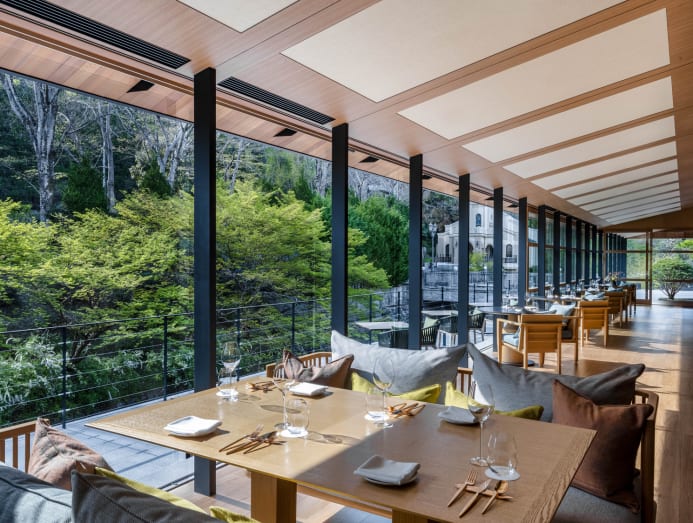 He also recommended a session at the Roku Spa, which offers more than a typical massage with deeply researched treatments endemic to Japan. One is the Tenjingawa stone massage, which begins with a purification ritual using cedar-scented kirinusa paper to 'release' unnecessary worries, as well as stones soaked in the nearby Tenjin River to channel the energy of the water and mountains.
"Each space in the resort is inspired by various traditional Japanese elements to connect people, culture and nature. Upon request, guests can also immerse themselves in traditional craft experiences such as bespoke paper making, tea ceremonies or ceramic workshops conducted by renowned artisans," he shared.
Tasteful and subtle design, original encounters, as well as the ability to rejuvenate not only the one's wanderlust but also the body define the new luxury more than expensive materials or grandiose gestures. "We are seeing a rise in the trend of quiet luxury, reflecting consumers' desire for less branded experiences that focus on simplicity and quality," Schroeder reiterated.
THE TRENDS THAT DEFINE TRAVEL TODAY
On what trends define travel today, particularly in the luxury sector, Schroeder listed wellness, world-class culinary experiences, and sustainable travel, and shared how Hilton's properties respond.
"We are incorporating holistic wellness into every aspect of guests stays with us beyond just the gym and spa, (including activities and cuisine) that connect them to the local communities," said Schroeder. One example is the Balinese Full Moon Celebrations at Conrad Bali led by a Balinese priest at the resort's temple. It includes the making of offerings, a three-course dinner by the beach with locally sourced ingredients, and ends with an astrology session and purification ritual with holy water.
"At Waldorf Astoria Maldives Ithaafushi, guests are spoilt for choice with 11 unique dining experiences across the island paradise, not only across different cuisines, but also in unforgettable settings like Terra – a unique venue for intimate dining in handcrafted bamboo pods amongst the treetops," Schroeder detailed.
With Generation X and millennials gaining increasing purchasing power, sustainability and community are important agendas on their bucket list. "We know that consumers aspire to use their wealth in a more socially and environmentally conscious way. People want to return from a trip feeling enriched and transformed, so it is our goal to provide our guests with opportunities to make a positive change during their journeys," said Schroeder.
He cited the coral conservation program at Conrad Maldives Rangali Island led by an in-house biologist that teaches guests how to rehabilitate coral 'babies' in the coral nursery as one example.
In the region, more of such experiences are planned as the luxury market grows in leaps and bounds. "Asia Pacific's growing middle class, increased consumer spending and an underserved lodging market makes it an indisputable powerhouse for growth," he said.
"The region presents a US$10 trillion (S$13 trillion) consumption growth opportunity over the next decade, much of which we feel will be focused on the luxury market. Forty per cent of our luxury portfolio is in this part of the world, and we are set to grow our luxury brand presence by more than 50 per cent in the region over the coming years. Our sheer growth momentum is a strong indication of the appetite for luxury travel in Asia, fuelled by both regional and global audiences."