After raising S$12 million, what's next for health food purveyor SaladStop!
The established-in-Singapore brand has big plans to harness technology to offer personalised health and nutrition services to its customers.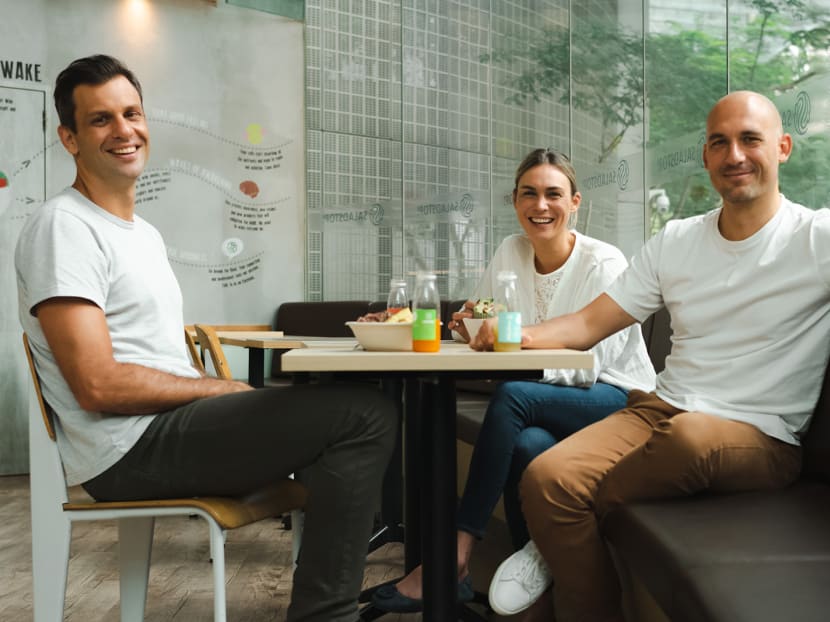 When she first started patronising SaladStop! in 2010, Linda Goh saw it as a convenient way to eat a quick, healthy lunch before getting back to her work at a private bank. These days, Goh continues to frequent the healthy food chain, albeit through its online store.
"While it didn't matter to me in the past, today, I am more conscious about what I eat. So, I appreciate the nutritional information that comes with my meals at SaladStop! and that the company has a purposeful mission towards sustainability," said the 43-year-old Singaporean.
Goh is part of a growing number of consumers who place an increasing focus on the provenance of the food they eat and how committed the businesses they patronise are to the principles of eco-sustainability. It is a group that SaladStop! identified when it launched 12 years ago, with a commitment to "Eat Wide Awake". The slogan reflects its ethos that eating well encompasses not just treating our bodies kindly, but the world around us too.
"At that time, we could see that people were looking for healthier food. We knew the world was changing," recalled Swiss-born Adrien Desbaillets, who established SaladStop! with his father Daniel in 2009. Two years later, his sister Katherine joined the business while her husband, Frantz Braha joined in 2015.
"Very early on, we knew that this could be something big," Adrien continued. "Once we knew we were on the right track, we signed three to four locations. We were very bullish. We thought this was make or break."
CREATE IT TILL YOU MAKE IT
Evidently, it's been quite the "make". In November 2021, the company raised S$12 million in Series B funding, led by Temasek Holdings and with participation from big-name investors such as US-based Vulcan Capital, Singapore's K3 Ventures, Indonesian VC East Ventures and existing investor DSG Consumer Partners.
"(The round) was a great validation of what we are doing," said Adrien. "Through the pandemic, especially, we proved how resilient the business is. A lot of it shifted online, but we managed to maintain the same top line and continued driving things forward.
"We are fortunate to be in an ecosystem that was starting to evolve in Singapore and that other funds had an interest in. (With) Singapore's 30 By 30 goals, all the investments that are happening in agri-food tech, and how deeply embedded we are in that ecosystem, it was clear to us that if we managed to find investors that were in that space… then we would fit right in."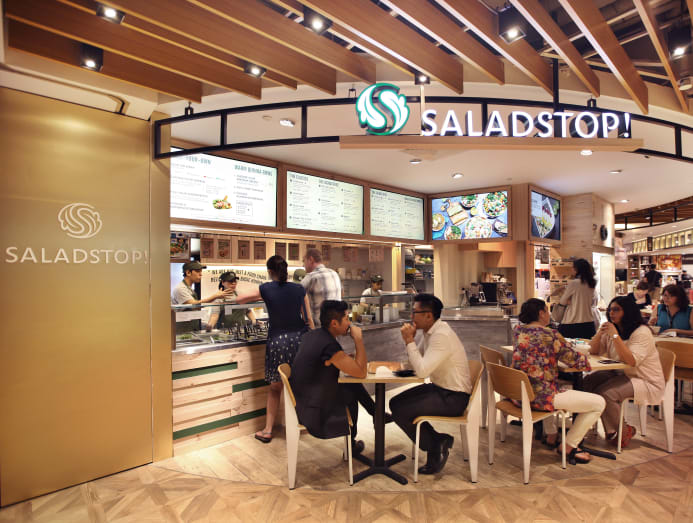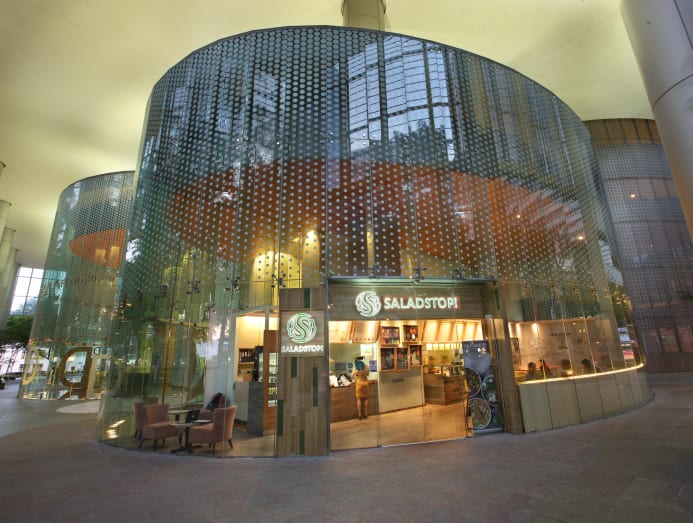 MAKING INROADS
 
Much of SaladStop!'s success has been in larger regional markets such as Indonesia and The Philippines where the company has identified various gaps in secondary cities and in less polished parts of the capitals. To address those gaps, it started two concepts: Heybo, offering warm bowls focused on local flavours, and DIY maki roll concept Wooshi.
"[These brands] are meant to go far beyond where SaladStop! can go," Adrien explained. "SaladStop! can work well in Jakarta, Bali and Ho Chi Minh City, but when you get to Surabaya and Medan, for example, it becomes harder. We want to go deep in those markets and that's where we need different brands."
Another investment priority is in accelerating the company's digital transformation. Technology helped the company through COVID-19 as they pivoted to not only work with delivery companies but also develop their own sales channels. "The big focus will be how we develop that online experience. We have a CTO joining us in the next two months and are hiring our own tech team. So that's really our commitment to improving the online experience for customers," he continued.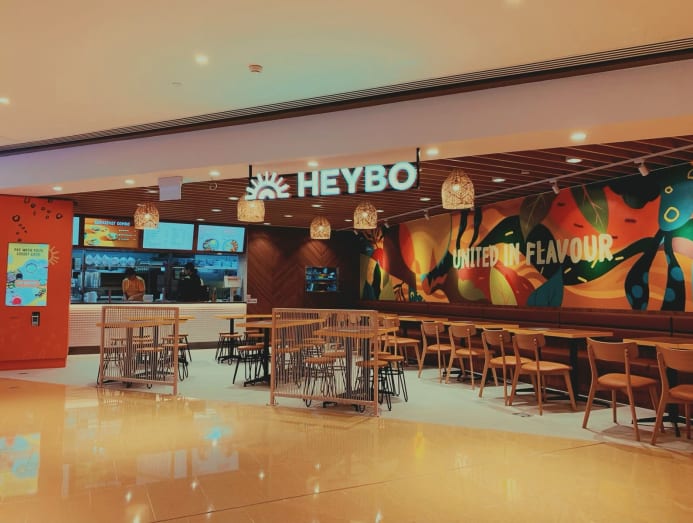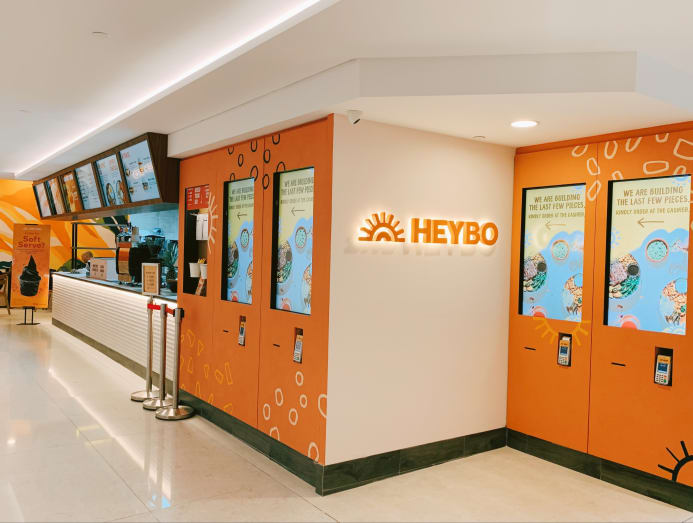 Sustainability continues to drive the company's mission. This year, the brand's first net zero outlet will open in Singapore. Adrien explained: "We look at a store being net zero in two ways: One, from the store operating perspective – how do you reduce water consumption, how to source as close as possible and use more plant-based options to reduce your carbon footprint? We've worked on that part for many years and we now have a consulting firm working out of the UK that will help us validate more of that data and improve that over the next few years.
"The second part, which we've never really had an opportunity to explore, is on the construction side. How do we look at lighting, the materials we use, working more closely with landlords to look at solar panels, etc? For that, we are working with two architectural firms to look at reusing materials like plastic bottles to use as construction materials, all the way down to using upcycled wood for our chairs and tables… We know we will not become net zero that way and we'll still need to offset, but we are challenging ourselves to try and bring all that down to as low as possible and offset the debt."
SaladStop!'s early reliance on data enabled it to respond quickly to the pandemic. Its first hard-hit market was Hong Kong, where the drastic drop in business gave the company a glimpse of what was to follow in its other territories. A quick pivot to online channels saw the business not only grow, but thrive, so it is no surprise that SaladStop! has redefined its model to a hybrid one comprising physical stores and cloud kitchens.
The data it collects will drive its longer-term plan to become a personalised nutrition company, where customers can order based on their health goals. "We see a huge gap in the market when it comes to personalised nutrition and health. There are lots of solutions out there that will help guide you along that journey… But no one has been able to offer you that in real time and at affordable price points. So, this is us leveraging on what we've built over the years… If you land on a SaladStop! of the future, you can tell us what you want and we can tailor that meal exactly to you. Fundamentally, it's adding value to our customers. We think (this) can be a huge IP for the group; it's what can set us apart," said Adrien.
"We've spent a lot of time building all the pieces of our business and our brands that are now recognised and trusted. Being able to take that and add a layer of technology and really supercharge what we have today… that's what we're super excited about."