How a Ferragamo scion breathed new life into an ancient Tuscan village
Salvatore Ferragamo, grandson of the late founder of the Italian fashion house, has turned a medieval hamlet into a luxury resort and an exciting wine estate.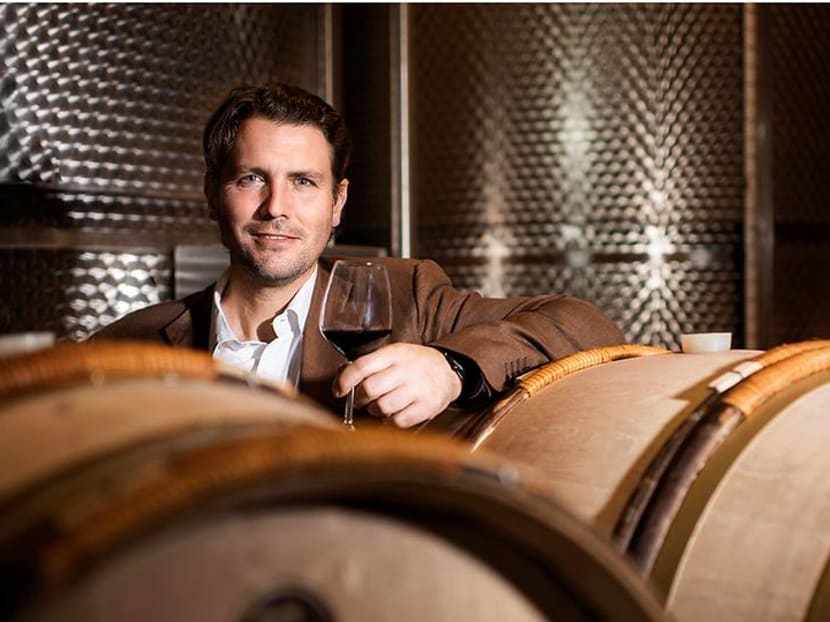 Every day, Salvatore Ferragamo hops into his car and makes the 60km scenic drive from Florence to Il Borro, a restored medieval village located in Tuscany's Val d'Arno, the valley of the river Arno. Since the mid-1990s, Il Borro has served as his office and leisure escape, blurring the lines between work and pleasure.
Turning work into la dolce vita has been something of an art form for Ferragamo, 48, and his family. His 74-year-old father, Ferruccio – the oldest son and scion of the late shoe designer Salvatore Ferragamo – is the president of the Ferragamo fashion empire. The younger Ferragamo took his name from his grandfather, a custom accorded to the eldest grandson. "I'm not sure if having the same name as my grandfather is a good or bad thing for me," he joked, when CNA Luxury asked if he felt any pressure bearing such a significant title.
As the chief executive officer of Il Borro, Ferragamo, who used to work in the finance industry, has stepped away from the fashion business to create something unique for the Ferragamo legacy. The hamlet, which was restored and turned into a luxury resort, does not belong to the Ferragamo fashion group. The property was purchased by Ferruccio in 1993. The Ferragamos were already familiar with Il Borro then: They were renting the place as a weekend getaway before Ferruccio's acquisition.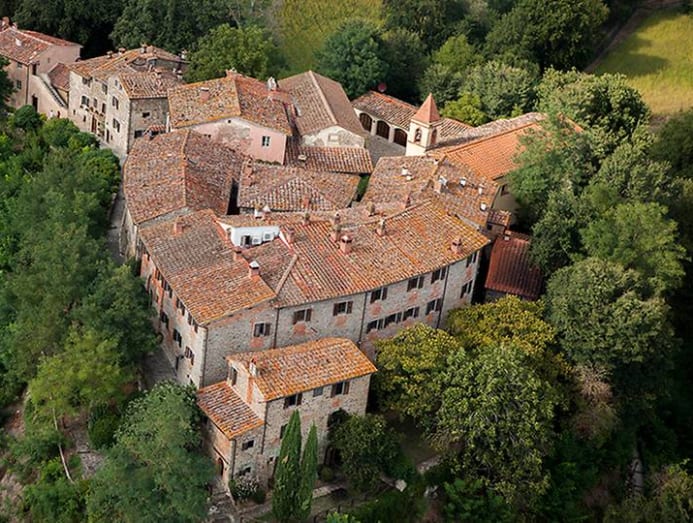 Il Borro, which occupies over 700 hectares on a verdant hilltop, is steeped in history. In the 12th century, the village was a fortified castle – its stone bridge once spanned over a moat – although its exact lord was unclear. It is believed to be the stronghold of Borro de Borris, a chief magistrate of Arezzo. In the ensuing centuries, the site was the battleground between the warring factions of the Guelphs and the Ghibellines. In the 17th century, the aristocratic Medici family, who ruled Tuscany at the time, handed the property to a general named Alessandro dal Borro as a gift for his military victories against the Turkish Ottoman empire.
The property continued to change hands: The Medici-Tornaquinci family bought it in the late 18th century; the Royal House of Savoy moved in in 1904; and Prince Amedeo, Duke of Savoy-Aosta, who had owned the village since the 1950s, eventually sold it to Ferruccio.
"When we bought the property, we were clear that we wanted to turn it into a hotel with many activities, like 'agriturismo', a farm-holiday kind of concept," recalled Ferragamo. "We had to restore the village because it was abandoned. Rooftops were leaking so we had to build new roof structures and put the old tiles back on. For the rooms, you have all the modern conveniences like Wifi and air-conditioning. But as for the plaster on the exterior walls, we left them alone. From the outside, Il Borro looks very close to the way it did 1,000 years ago."
The medieval village comprises 38 suites, while Aie del Borro, a collection of restored farmhouses, offers 18 suites. The centrepiece of the estate is the historic Dimora ll Borro, a historic villa with 10 bedrooms, a heated indoor swimming pool, a sauna, and a towering view over the hamlet. A residential staff is also on hand to attend to your needs. Guests can also take part in horseback riding, tennis, golf, cooking classes and even hot air balloon rides. In 2012, Il Borro became a member of the Relais & Chateaux group of luxury hotels and restaurants.
The entire Ferragamo clan meets at Il Borro about 30 weekends a year. Football, played with family members of all ages, is one of their favourite activities.
Orto del Borro, the estate's organic gardening project, is managed by Ferragamo's sister, Vittoria. Vegetables from the garden end up in the kitchens of Il Borro's two restaurants, Osteria del Borro and the Tuscan Bistro, creating a farm-to-table concept.
Sustainable practices drive the work philosophy at Il Borro. According to Ferragamo, the hotel has a negative carbon footprint: Via solar panels, the property produces its own solar energy (two megawatts, to be precise) that fuels the property. Only a third of this power is consumed and the rest is sold back to the grid.
Il Borro also produces wine – Tuscany is vino territory after all – a feature that has become the calling card of the estate as more of its ambrosias find their way into international markets. Il Borro isn't the first winemaking venture from the Ferragamo family, though: Ferragamo's uncle, Massimo (Ferruccio's younger brother), owns Castiglion del Bosco, another Tuscan wine estate that has made significant strides since it was acquired by him in 2003.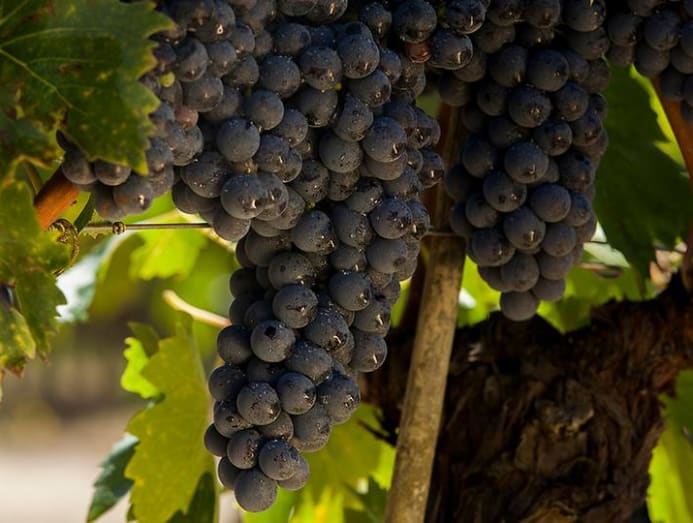 Surprisingly, the elder Ferragamo was initially against the idea of making wine after he bought Il Borro: He had grown up in the Tuscan village of Incisa, drinking rather unpalatable wine, and thus was not convinced that winemaking could be a profitable business. This was in the 1990s, when the agriculture industry looked bleak as locals moved to the cities for jobs. But the younger Ferragamo convinced his father otherwise. They started with just four hectares of Merlot, Cabernet Sauvignon, Syrah, and Petit Verdot.
The first vintage of Il Borro, the 1999, received 93 points from Robert Parker. "After that, my father became very enthusiastic [about winemaking]. We decided to plant more vineyards. I had to remind him: Hey, slow down," said Ferragamo.
Since 2015, Il Borro has been a certified organic winery, an achievement that required a three-year conversion from conventional to organic viticulture. The vineyards are now free from chemical sprays: Natural fertilisers and organic pesticides are used. The grapes are now collected in 20kg baskets – instead of being emptied into a large trolley as they did in the past – to prevent them from being crushed.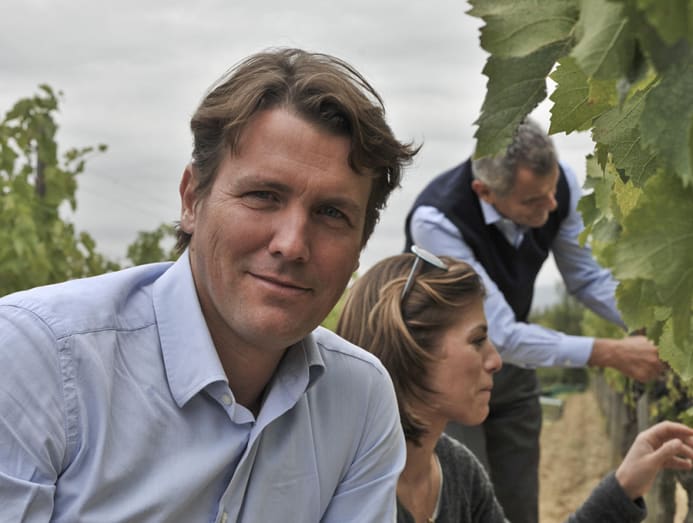 There is also a little experimental streak at the winery. For example, the Petruna 2017 is a Sangiovese that has been left to macerate on its skins in amphorae (clay vessels) for a year, creating a very elegant, fruit-forward wine with silky tannins. Ageing wine in an amphora is a practice that began 8,000 years in Georgia. For Ferragamo, the Petruna is a nod to the origin of wine. Its clean, fresh style offers an interesting departure from the oaked Sangiovese wines of the region.
"I like Sangiovese. But if I have to choose, I'd say I prefer the blends, such as Il Borro IGT Toscana Rosso, a full-bodied wine with acidity and grippy tannins that would go well with fatty, red meat," said Ferragamo.
Today, the estate produces 200,000 bottles annually. It also increased its vineyard acreage from 43 hectares to 85 hectares this year: The new 42-hectare addition is dedicated to growing Sangiovese, a commitment that shows Ferragamo's faith in the potential of this grape in their area.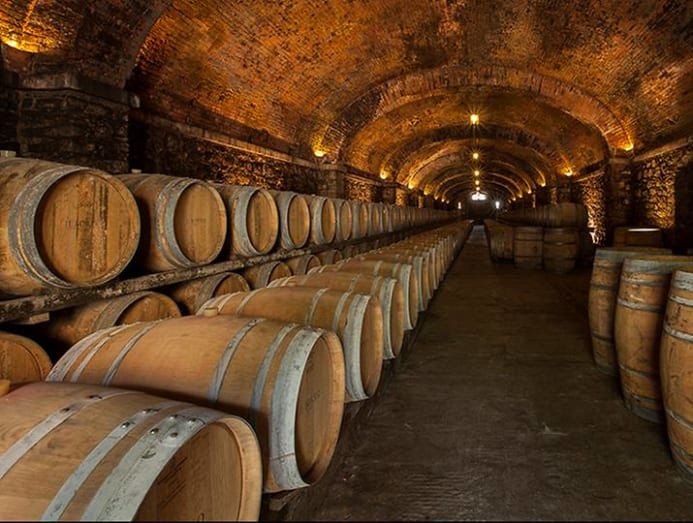 Il Borro sits in the wine appellation of Val d'Arno di Sopra DOC (established in 2011), a small region of just 20 wine producers. Next to the major wine region of Chianti with its hundreds of producers, Val d'Arno di Sopra hardly stands out. But Ferragamo has an ambitious plan to turn the appellation into Italy's very first organic wine-producing region, where all wineries have to practise organic winemaking by law.
"Internally, all the 20 producers in Val d'Arno di Sopra have agreed to this organic winemaking rule. We have talked to the ministry and the government to get their approval. But they told me, no. It is a complicated issue because in our area we have the overlapping DOCGs (appellations of a higher level than DOC) of Chianti Superiore and Colli Aretini, so our decision may affect them," said Ferragamo, before breaking into a grin. "But we are not giving up. I think they will pass it."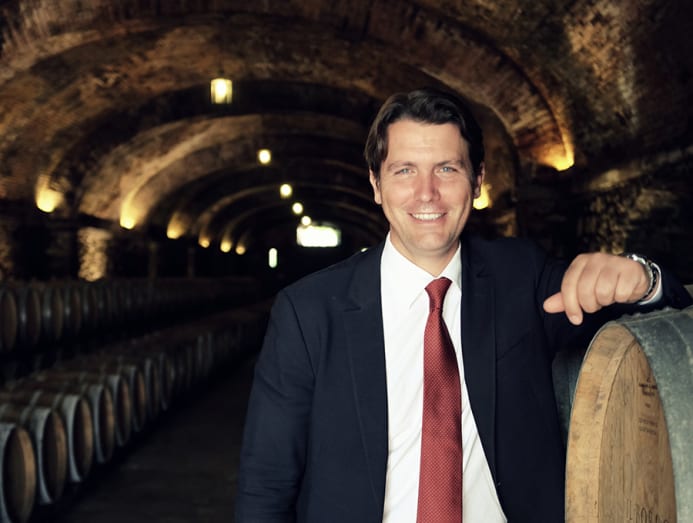 Il Borro wines are available from Enoteca.