Samsonite's CEO on Singapore's importance to the 112-year-old American company
In an exclusive interview with CNA Luxury, Samsonite's CEO Kyle Gendreau shares how sustainability has long been a part of the company's DNA, and why Singapore will be a key hub for its product and brand development on a global stage.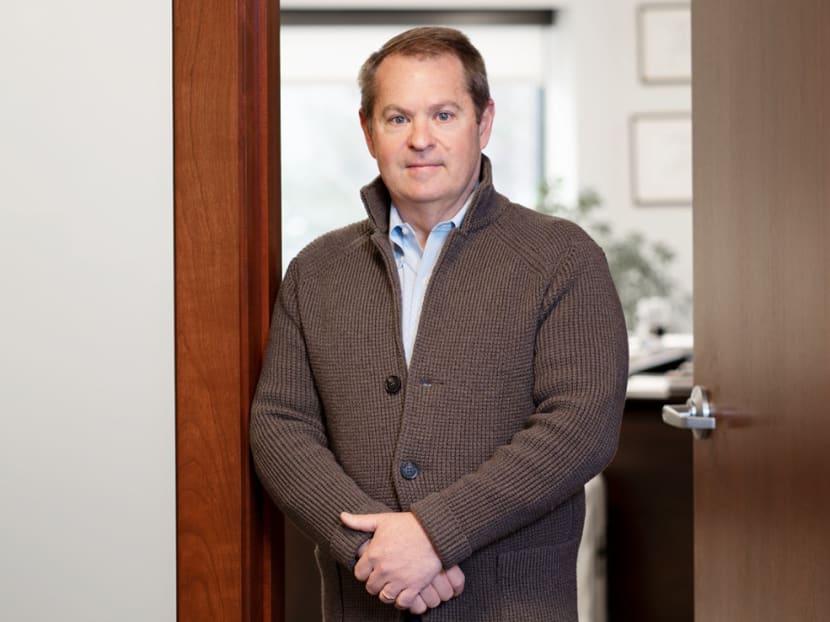 In the midst of the pandemic and all through the global lockdown in 2020, Kyle Gendreau diligently drove the 15 minutes it took to get from his home to his office daily. He might have been the only person physically at his workplace, but he needed to be there not just for his but also the company's wellbeing.
"Even though we shut down offices, I never stopped going in because I had this immense feeling of responsibility to figure out how to get through this thing. Having to think about running a business and being in team meetings all around the globe helped stabilise my mental view. More importantly, I think it provided a sense of certainty for the employees when they could see that I was sitting in the office managing, and not sitting out my backyard trying to figure out what's going on," he recalled with a laugh.
SURVIVING THE PANDEMIC
Despite his determination and resilience, the business took a tremendous hit in the first month of the pandemic with sales down by 80 per cent. As someone who considers himself "a finance guy at heart" (Gendreau spent his first ten years at Samsonite in the CFO seat; he assumed the CEO role in 2018), the numbers were devastating. And the consequences were equally calamitous – he estimates that globally the company had to take out almost 40 per cent of their headcount in order to navigate the business through.
"I don't know if you've ever had to let go of that number of people, but it's really challenging for your mental health because they are often your friends as much as they are work colleagues. But the powerful moment for us is we all knew that our responsibility was to the brands and the business," he added.
This sentiment was buoyed by the hope that there was light at the end of the tunnel. "I don't think any of us had any doubt at all that we would get through the pandemic. What was unclear, because it was pretty dramatic, is what the time period for it was," he recounted.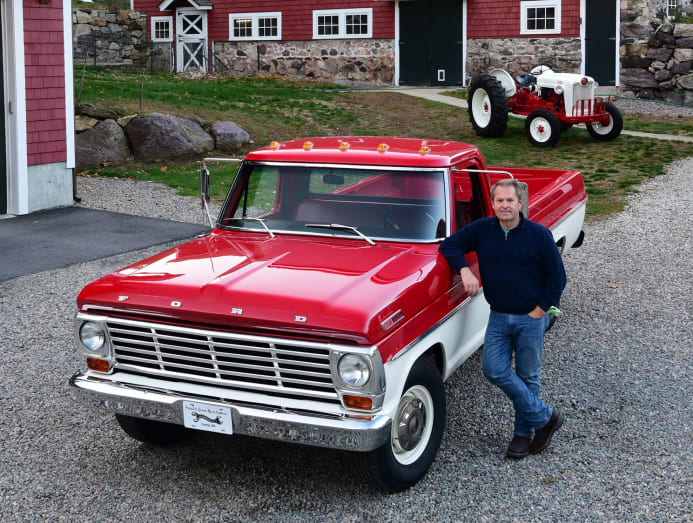 It was an uphill battle, and particularly untimely as the company – which was founded in Denver, Colorado, in 1910 and now also owns other popular travel brands such as Tumi and American Tourister in addition to its namesake – was on the cusp of launching a sustainability journey in celebration of its 110th year.
The company decided to press on, despite the travel advisories and the reeling of the global market. At a time of world anxiety, Gendreau, who also spent his lockdown restoring a farmhouse from the 1800s, felt that sending the message that we all will collectively emerge on the other side of this crisis would keep people in a positive state of mind.
"I think the pandemic helped, to be honest with you. Yes, the world went sideways and we had a lot of work to do just to hold things together and restructure. But in many ways, our ESG (Environmental, Social, Governance) program kept us focused and we were able to do amazing things around product development in the midst of a pandemic. We kept innovating; we kept driving the business. Innovation was already core to us, but the pandemic put a different lens to it," he said.
SINGAPORE CALLING

One outcome of the pandemic was the company's decision to execute a global restructuring initiative to enhance alignment of Samsonite's product development, brand management and supply chain operations across Asia. Part of this adjustment involved Samsonite establishing a hub in Singapore. Gendreau says this decision followed a rigorous analysis of the business and the broader industry in today's consumer and travel marketplace.
"We had been reflecting on our corporate structure and were really looking to optimise the way we're set up. We've been in Hong Kong for a long time, but after an extensive global study, we determined that Singapore makes a really good next step for growth in the history of Samsonite in Asia," he explained.

While certain corporate and regional functions will continue to be based in Hong Kong, the hub's establishment in Singapore will enable it to design products closer to market while continuing to lead the industry in product development, innovation and sustainability for their key brands.
Gendreau believes Singapore is relevant because it's more centralised in the market. This hub will not only source for Asia, but their North American business will also be utilising the teams here to manage the logistics on sourcing and the relationships with the suppliers.
"Singapore makes a really good next step for growth in the history of Samsonite in Asia." – Kyle Gendreau
"We also looked at talent pools and what a team makeup is going to look like, and it's been a perfect partnership here with the EDB (Economic Development Board). We moved 15 people from Hong Kong – 45 when you count their families – including Paul (Melkebeke, Samsonite's president of Asia Pacific & Middle East) and his direct team. By the time we're done here, the regional team will be 80 people largely hired here," he said.
He explained that the Singapore office will support the continued growth of the Asia region, which is an increasingly important part of the company's global business, while yielding long-term financial benefits for the company and its stakeholders.
"We're growing everywhere in the world, but Asia has the most propensity for growth. Particularly when you think about the growing economies and populations within Asia, and the growth of travel and accessibility to travel across Asia, for every next generation. This was clearly an important market for us. And we are here in a meaningful way because there's a wonderful story of travel, and it happens to be a big part of where we source our goods in the world as well. So, there's a lot of real relevance to being here," he said.
GIVING NEW LIFE
In terms of product development, Samsonite has been giving used plastics a new lease of life with Recyclex, a fabric made from 100 per cent post-consumer recycled plastic bottles. The material is reportedly as durable and reliable as its polyester fabric made from virgin materials, and has the added benefit of reducing plastic waste. It is used in Samsonite's soft-sided bags as well as the lining of hard-sided suitcases. Gendreau maintains that the company has always had its sights on being environmentally conscious, although their new innovations take their endeavour further.
"Our responsible journey started a really long time ago when we focused on making durable products that last. If you look at the carbon footprint of products, it's about the longevity of the product, and we've always had that. But imagine if I can make a product that has an amazing long life and also be able to repurpose some components of that bag. We now have got a product that is made out of 100 per cent post-consumer waste that we call the 'yogurt bag'. Literally post-consumer plastic yogurt cups from landfill to the shell, and the liners also utilise Recyclex technology," he said.
Dubbed Magnum Eco, estimates are that this four-piece luggage range's largest size recycles up to 483 yogurt cups and 14 plastic bottles. In 2018, seven per cent of what the company sold incorporated recycled content, compared to 15 per cent in 2021.
Gendreau however declines to suggest that the company will strictly aim to produce products made 100 per cent from recyclables. "I don't think that needs to be the case. It won't always be cost or carbon efficient, and there'll be limits to materials. Instead, what we're trying to do is a life cycle assessment of our products – so durability matters. If I can have a product that's on the road for 10 or 20 years then that creates a strong carbon statement," he added.
Gendreau emphasises that the real question on the topic of sustainability to consider is whether a product contributes to the company's carbon reduction in a life cycle assessment. "That's more important than just making some arbitrary statement that we are going to get to 100 per cent recycled. I think many companies try to make these really bold statements, but they haven't really assessed the whole story," he said.
The company's long term commitment to sustainable practices is also what led them to launch their luggage trade-in campaign 15 years ago, which encourages consumers to trade-in any brand and size of pre-loved luggage at all Samsonite retail outlets for a new Samsonite case at a discount. In Singapore, the company will additionally donate S$10 per purchase to World Wildlife Fund for Nature (WWF) that will go towards the No Plastic in Nature Initiative. The campaign runs from Mar 17 to Apr 30.

As for the future of travel, the American, who has been on a plane every two weeks the last six months, is unfailingly optimistic, "I'm 100 per cent convinced travel is going to come back stronger, because often when you miss something, you realise how much you appreciated it," he said, "and travel is an inherent part of life."