Tech should improve your life, not detract from it: Samsung Galaxy Fold designer
In this exclusive interview, Samsung principal designer Kang Moon Kim tells CNA Luxury why the tech giant wanted to develop the device in the first place, and how he set about ensuring it was functional and user-friendly.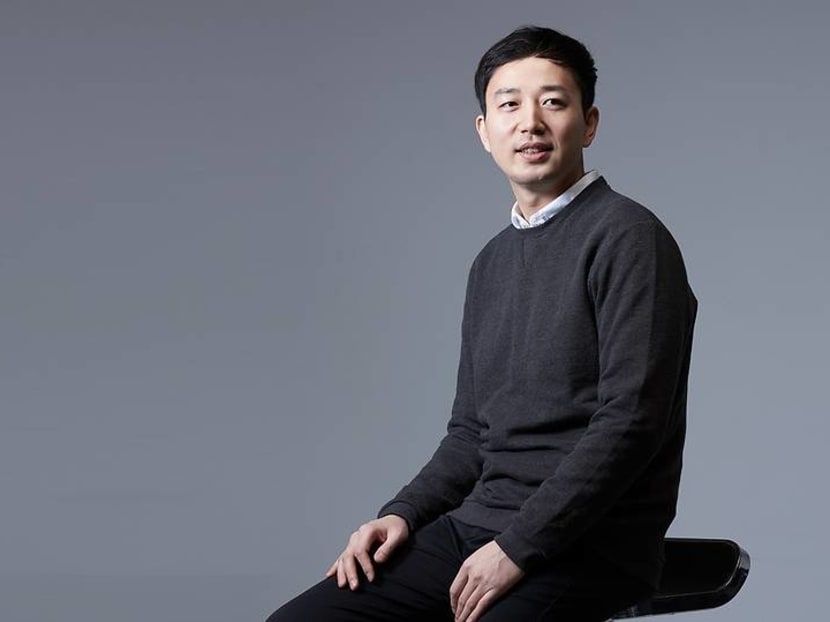 These days, smartphones have become such an indispensable and ubiquitous part of our daily lives that we hardly stop to marvel at the time and effort that goes into cramming that much technology into a pocket-sized device.
While consumers appreciate its pocket-sized portability, they were resigned to the fact that tablets, laptops and even desktops were preferable when they needed to toggle between complex computing tasks or run several apps simultaneously, or just watch Netflix without having to squint.
That is, until Samsung launched the world's first foldable mobile device, the Galaxy Fold, in September.
Billed as "a device unlike any before" and "the biggest breakthrough since the mobile phone", the Fold ushers in a new era in mobile computing where flexible OLED screens make it possible to transform your phone into a tablet, and vice versa. Designed to withstand more than 200,000 folding and unfolding actions, its Multi-Active Window feature can support three active apps simultaneously when opened, making it the first-of-its-kind on the market. 
Its App Continuity feature allows for seamless transitions between the device's smaller 4.6-inch screen (when closed), to its larger 7.3-inch screen (when opened). It also boasts six camera lenses — a world first, with a 16MP lens and a pair of 12MP lenses on the back; a 10MP camera on the front; and a 10MP and 8MP dual lens on the inside. 
In spite of having tasted life's bitterness, actress and former top model Sheila Sim insists it has been kind to her – but it's her resilient spirit that has allowed her to find strength and spread positivity.
Granted, the Samsung Galaxy Fold had its initial April 2019 launch postponed due to screen issues in its review sets, such as people peeling off the protective layer, thinking it was a screen protector. But all seems forgiven, seeing as the improved iteration was sold out in several cities during its eventual September 2019 launch, and despite it costing S$3,000.
The man behind the device is Kang Moon Kim, principal designer from the Next Generation Product Design Group for Samsung Electronics' Mobile Communications.
Focused on new product design, Kim was also key in designing several of the tech giant's most renowned flagship smartphone devices, including the Galaxy Note8, S7 edge and S7, products which went on to garner industry accolades such as the Good Design Award, the iF Design Award and the IDEA award.
He has more than 90 design patents under his belt, with 14 awarded just for the Galaxy Fold alone.
"Our design philosophy at Samsung begins with thinking about how we can deliver new and innovative technologies to users," Kim told CNA Luxury via email. "We design each product to ensure that the technology fits naturally in a consumer's life to solve problems and enriches their lifestyle through new product experiences. Galaxy Fold was designed for users who want an extraordinary device, for those who demand the best and want it on a bigger screen without the bulk."
His team began by focusing on why consumers need a foldable device. "Now, more than ever, smartphones are used to consume media and accomplish tasks, causing a need for a larger screen without the added bulk that comes with it," he observed.
"By creating a new form factor that didn't exist before, we wanted to ensure the device offered an intuitive and familiar experience. For these reasons we developed Galaxy Fold's form factor, a book-like folding design that opens smoothly and satisfyingly clicks when closed, while protecting the display from scratches."
From there, the team created hundreds of design sketches that reflect specific scenarios, and developed over a thousand prototypes based on their observations of consumer lifestyles and behaviours.
They then tested the prototypes in different forms and evaluated the design by using them every day, identifying points where improvements were needed.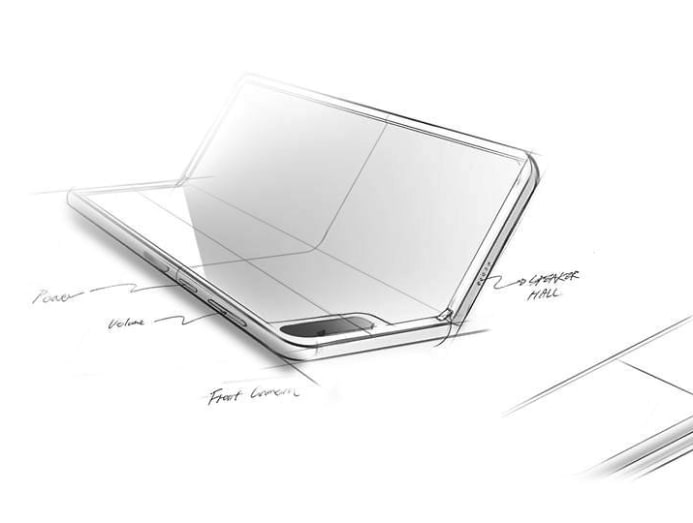 A key part of getting the design right was, in Kim's words, "Ensuring the experience was smooth, comfortable and satisfying during every moment of use. Throughout this process, we were determined to inspire consumers and provide a more meaningful mobile experience. It was important that the phone was balanced in the users' hand and featured a luxurious design."
By taking various hand sizes into consideration, the device's dimensions and ratio were optimised for one or two-handed use, which align with the various functionalities the Galaxy Fold provides, such as multi-tasking.
Every dimension of metal and glass features an identical volume and shape – from the front and back of the device when folded, to the back of the device when unfolded. By evenly distributing the same weight of internal materials on the right and left sides, the device feels even and balanced. The fingerprint scanner fits exactly where the thumb falls, so unlocking the phone is as intuitive as unfolding it. With six camera lenses in total, the Galaxy Fold has the flexibility to capture a moment, no matter how the device is held, Kim explained.
A double-anodising process was applied to the metal portion of the front cover to create a consistent look from the display to the edge of the body, while a flat diamond cutting process created a shiny hinge surface, Kim added, noting that "the methods add a premium and refined design to the hinge, while unifying the hinge and body's appearance".
And what about his personal design philosophy? "I draw inspiration from the world around me and how consumers interact with the products most important to them. For example, with the Galaxy Fold, we drew inspiration from several objects including books, magazines and laptops and analysed their usability… [and] we landed on a design that delivered easy one-handed operation while giving consumers the immersive, big-screen experience they wanted.
"To me, the best thing about technology is access to endless possibilities and the ability to create a connected and meaningful experience for users. And the worst thing about it, is the fast-paced environment it creates for consumers, which may seem overwhelming for some. This is why it is important to create products that are user-friendly and can improve their lives, rather than detract from it," he concluded.