Sansiri CEO Apichart Chutrakul on the most coveted addresses in Bangkok
In the market for a home in Thailand? Feast your eyes on these luxurious apartments by Philippe Starck, Gert Voorjans, Lorenzo Castillo and Hutton Wilkinson.
If you want a Philippe Starck condo, said Apichart Chutrakul, CEO of Sansiri, Thailand's leading property developer in the luxury segment, go buy Khun by Yoo because "anywhere else, it's gonna cost you an arm and a leg".
The company's first branded condominium with international design company Yoo – a partnership between the world-renowned French designer and visionary real estate entrepreneur John Hitchcox – sits in Bangkok's most affluent neighbourhood, Thong Lo.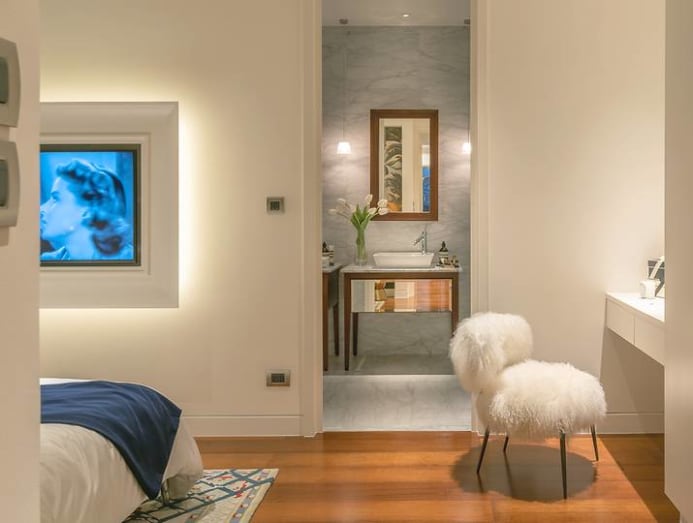 "Thong Lo is like the SoHo of Thailand," declared Chutrakul. And it's probably best to get in soon, as he predicts that property prices in the district are "going to skyrocket".
Thong Lo, which literally translates to "molten gold", is currently Bangkok's hippest district and a highly coveted address. The area's burgeoning array of sophisticated dining establishments, upscale bars and luxury boutiques have been attracting a greater number of upmarket residential developments like the 27-storey KHUN by YOO luxury condominium, which will be completed in 2020. 
Another towering monolith by Sansiri, The Monument Thong Lo, will also be sprouting up in the vicinity later this year – designed by Bangkok's own renowned architectural firm Quintrix this time.  
"Thong Lo is like the SoHo of Thailand"
In an unprecedented move in the Thai market, four of the 127 units in this 45-storey development will be offered fully furnished in the signature style of three of the hottest interior designers of the moment from Belgium, Spain and Los Angeles: Gert Voorjans, Lorenzo Castillo and Hutton Wilkinson. 
These luxury apartments, including the penthouse unit with swimming pool, represent an unparalleled level of luxury that Thailand is tasting for the first time, thanks to Sansiri's influential network and connections to some of the biggest names in the world of real estate and design. 
"Even if you have the money, if you were to go to these guys as an individual and ask them to do up an apartment for you, you'll be hard-pressed to achieve this," Chutrakul said of the turnkey project, with the first of these units – each dressed in a different aesthetic – to be rolled out in June.
CURATING A 'SANSIRI' EXPERIENCE 
Sansiri, which means "one hundred thousand" in Thai, is indeed all about the aesthetics.
Leaning more towards a lifestyle experience, the fully-integrated, full-service property developer even has its own luxury lifestyle concierge service, Quintessentially Concierge. This exclusive amenity is offered for the first time at the recently launched 98 Wireless, another one of its prime properties located on Bangkok's prestigious Wireless Road.
Earlier this year, the Thai conglomerate exported its distinct "Sansiri style" to Singapore in the form of Siri House, introducing Singaporeans to the luxury brand through a carefully curated experience that brings together people, art, design, food and retail in a 3,000 sq ft lifestyle space at Dempsey.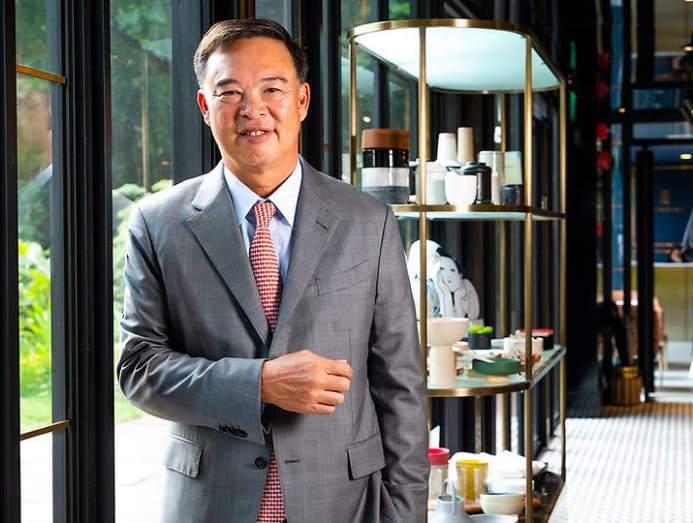 "These days, people want a combination of things. They don't just look at a chair – the buyer wants the whole lifestyle experience. So whether it's the sense of taste, touch or smell, everything comes together to create the 'Sansiri style'," said Chutrakul.
Siri House is therefore designed as a welcoming and homely space to showcase the kind of living environment that Sansiri properties provide. There is a beautifully-furnished restaurant called JAM, an intimate art space that exhibits Thai and international artists, and a retail space with exciting new Thai brands that all design-conscious cognoscenti should be in-the-know of on display.
"Hua Hin is still the place for the super rich to go for vacation."
There is also a sales gallery featuring Sansiri's most luxurious projects, which blends seamlessly into the environment, suggestive of the company's soft-sell approach. 
"Singapore is a good touch point for our international clientele, and Singapore is important for Thailand," said Chutrakul.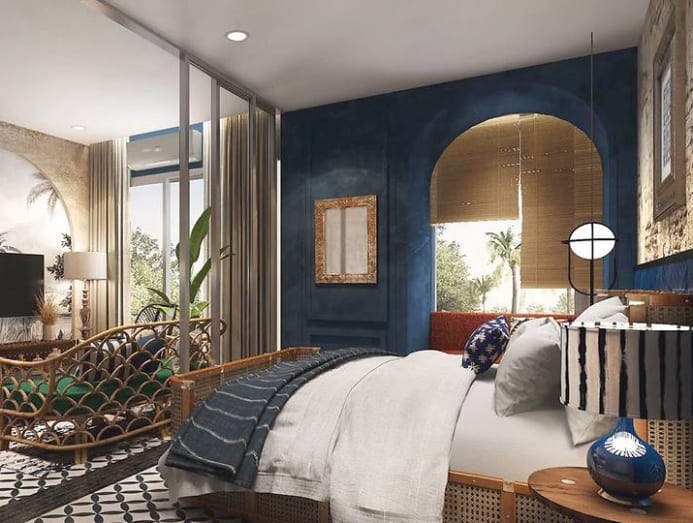 The city represents the third-largest international market for Sansiri behind China and Hong Kong.
Chutrakul is encouraged by Singaporeans' receptivity to the Sansiri brand so far, with the space regularly booked out by corporations for private events, while the restaurant has been fully booked every night since it opened in January.
Interestingly, the company selected Singapore as the launch pad for its Siri House lifestyle concept. A second Siri House opened in Bangkok at Somkid last month.
INVESTING IN THAILAND
The first rule of thumb for any investment, said Chutrakul, is to "buy low and sell high". 
Though the level of luxury Sansiri is offering is not exactly on the low-end of the market, it is still an attractive proposition for foreign investors, relative to the region. 
According to Chutrakul, most foreign investors are interested in the mid to high segment of the property market, and there is growing interest in luxury developments amongst them.

"But everything is relative," he said. "Compared to Singapore and Hong Kong, Thailand is still cheap. Even compared to Vietnam, it's still cheap."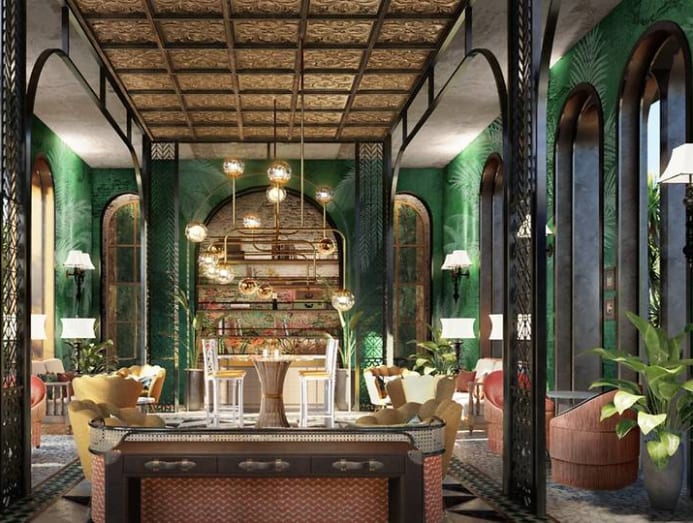 Chutrakul has also witnessed the emergence of two categories of property buyers in Thailand: Those looking for a holiday home and investors looking for capital appreciation.
"Vacationers have a different point of view from investors – they have already made up their mind that they want a vacation home somewhere in Thailand and to them, it's cheap enough right now," he said. 
Investors, however, are taking the wait-and-see approach. "They're waiting for sentiment to improve."
"Everything is relative. Compared to Singapore and Hong Kong, Thailand is still cheap."
Besides the standard property-purchasing rules of securing a good price and location, Chutrakul believes that service is often the most overlooked aspect of a foreign property investment. 

"A property needs to be managed or serviced so you have to look at who provides the service. The service provider is a very important element so make sure you are comfortable with the service provided," he advised.
Without a service provider, a foreign investor in Thailand would have to "DIY", and this would be made more difficult due to the language barrier, said Chutrakul. 
To this end, Sansiri has developed a digital solution in the form of a mobile app that allows its buyers to perform all necessary transactions from paying the monthly dues to the issuing of reports.
The company currently has about 10 condominium projects in development slated for release this year, including developments targeting "vacationers" seeking a holiday home in Phuket, Pattaya and Hua Hin.
"In the old days, the Thai royalty would go to Hua Hin for vacation and all the big, powerful families would also have houses on the beaches there. Hua Hin is still the place for the super rich to go for vacation," said Chutrakul.
With La Habana, another of Sansiri's condominium developments launching this week in Hua Hin, you too could live like royalty in Thailand.