Meet the entrepreneur whose yoga studio is backed by J Lo and other celebs
Sarvesh Shashi, 29, founder and CEO of wellness startup Sarva, is on a mission to "connect seven billion breaths through yoga", thanks to his mobile app of the same name.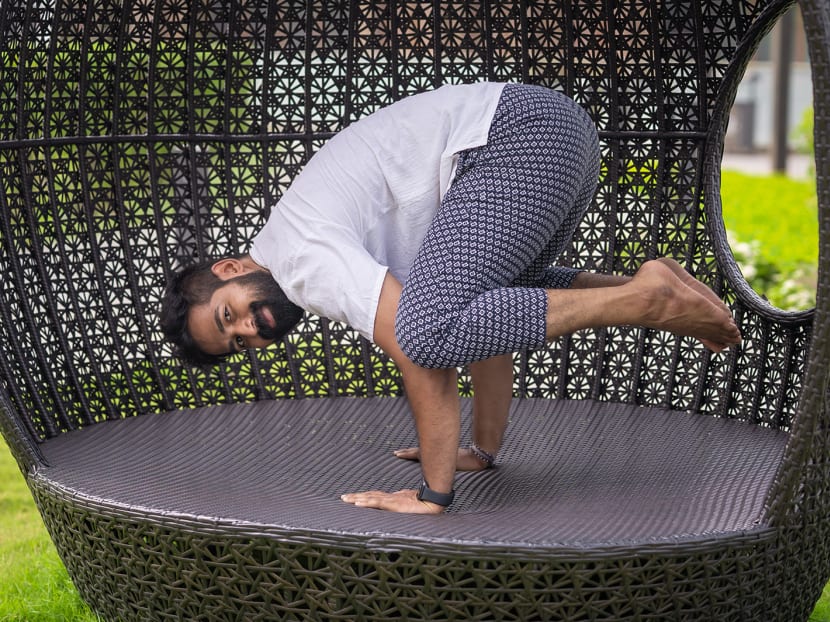 In 2019, Sarva Yoga was booming.
Founded in 2013 by Kerala-born Chennai-based university dropout and first-time entrepreneur Sarvesh Shashi when he was just 21 (it rebranded from Zorba to Sarva in 2016), it employed more than 400 staff in 92 studios across 32 cities in India, and was set to expand overseas, starting with three studios in London.
"We had joked about Sarva being a kind of 'Starbucks for yoga'," recalled the now 29-year-old. "What's a place where you find friends and never want to leave? It's like a coffee shop, but for yoga, designed to engage the optical, olfactory, audible, tactile and kinesthetic senses with a pleasing sight, warm lights, a familiar homely scent that calms the mind, a harmonious soothing melody that plays in the studio, a welcoming touch and an energetic vibe".
Along the way, it drew a star-studded constellation of investors such as American celeb Jennifer Lopez, Bollywood actress Malaika Arora, British entrepreneur and private equity investor David Giampaolo, and fitness enterprise Zumba Fitness LLC, to the tune of US$11 million (S$15 million). "All the investors are first and foremost people who believe in the power of Yoga. Once they are convinced that the core offering is authentic, the rest is relatively easy," he said.
Then COVID-19 struck, causing India to go into a strict lockdown, and Sarva to shut down all but two of its yoga studios, and reduce staff headcount to 75.
Far from being decimated, it rose from the ashes of the pandemic fallout, by reinventing itself as a 100 per cent digital wellness platform in the form of a mobile app called Sarva – Yoga & Mindfulness.
Launched in March 2020, it offers 1,500 hours of multilingual video content for yoga practice, audio content for meditation, as well as yoga teacher training and certification, by, in Shashi's words, "instructors from top yoga schools, from the birthplace of Yoga (India)".
Prices start at US$5.99 for a monthly plan to US$84.99 for a lifetime plan – an amazing value proposition when you consider that the average hour-long live yoga class in Singapore costs about S$30, while an online class here costs S$10.
"The pandemic has been a rough time for the entire world, and Sarva is here to help. For the international Day of Yoga, we urged people to #StartTohKaro (loosely translated from Hindi, it means #JustStart!) and that's something we have been focusing on," Shashi said.
"The pandemic has been a rough time for the entire world, and Sarva is here to help." – Sarvesh Shashi
This pivot from a "bricks and mortar" expansion plan to mostly online, has proved even better for Sarva's fortunes.
According to Shashi, the app has achieved 750,000 downloads in 17 months.
Quarter-on-quarter growth since 2020 has averaged 100 per cent. Users in 97 countries across the world have downloaded the app. More than 100 brand partnerships for corporate wellness have been inked, with attendance rising to 70 per cent.
The app's most premium offering, personal training, saw a 100 per cent renewal rate in July 2021. Users give it an overall average quality score of 8.6 (out of 10), based on metrics such as quality of workshops, quality of instructors, and variety of offerings.
Its aim for 2022 is to accelerate growth in India, USA and the UK.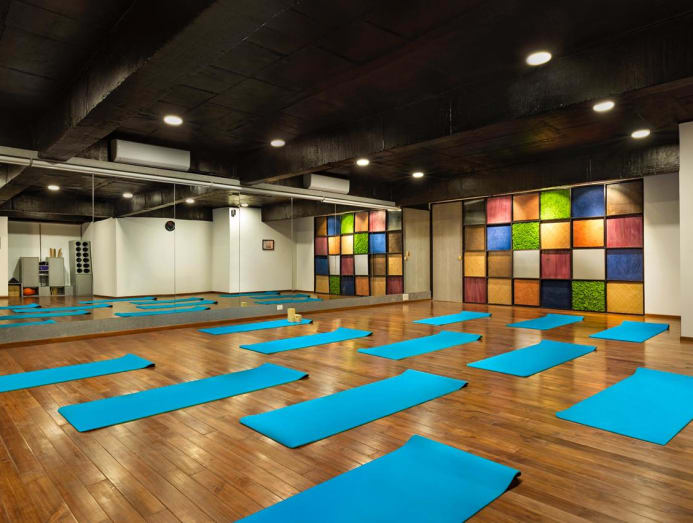 "I think it's safe to say that the Eskimos are loving the ice," Shashi quipped in response to my comment that he's managed to repackage and resell yoga to Indians, before exporting it across the world. "I think we have the right combination to connect seven billion breaths through Yoga," he said, quoting Sarva's mantra.
That's pretty impressive considering his very first yoga studio was run as a one-man show, with him wearing several hats as instructor, receptionist, handyman, and cleaner.
"I didn't have any work experience prior; I had the opportunity to join my family business, but had made up my mind that I wanted to start a yoga studio. My parents supported the decision as they themselves practise yoga and have benefitted immensely from it," he said, sharing that his father is an entrepreneur running 17 businesses with an annual revenue of about US$200 million, while his mother is "CEO of our home" with interests like yoga, alternative healing, meditation and fashion. The oldest of three children, Shashi's younger sister is a photographer and yogini, while his younger brother is a psychology student.
His first encounter with yoga was when as a child, his father had to rush off halfway through a yoga class and bade Shashi to complete it on his behalf.
"The year 2020 marked the end of physical studios as we knew it, and the statistics around COVID-19 have been just as alarming," he noted, quoting figures such as how more than 264 million people of all ages suffer from depression (World Health Organization); between 10 per cent and 30 per cent of adults struggle with chronic insomnia (Sleep Foundation); approximately 463 million adults (aged 20 to 79 years) are living with diabetes (International Diabetes Federation); one in 10 women suffer from Polycystic Ovarian Syndrome (PCOS), with 40 per cent of PCOS sufferers at risk for depression and self-esteem issues (Voyage Healthcare); and how worldwide obesity has nearly tripled since 1975 (WHO).
"Stress, anxiety, and obesity are all becoming a global epidemic and what better time to start yoga than now, as yoga offers a solution for all of these? It's not just us saying it; the whole world realised this in the short period of 18 months since nationwide lockdowns in March 2020. Global fitness trends dictate what users want: Better health, better fitness, better nutrition, better appearance, better sleep, better mindfulness," he declared.
Shashi, who describes his management style as "collaborative", describes his typical work week as "full of deadlines, brainstorming, firefighting, continuous pivoting, and lots of small successes compounded in a giant success at the end of our monthly sprints".
 
"I don't have any work-life balance!" he admitted. "I believe in something where personal and professional lives come together for who you are as a person. If you love what you do in life and you love what you do in your personal life, it becomes a seamless structure. This isn't work-life balance, this is work-life harmony… I consider this a fortunate situation, where what I care about deeply in my personal space and something I am capable of, became something I dedicated my life to."
Outside of work, fitness and sports are a big part of his life.
"I enjoy playing cricket (when he was six, he aspired to be a professional cricket player), I do yoga and meditation, and I also work out in a gym, which a lot of people find strange. But these two can co-exist, and they are better when done in the right combination," he said, adding: "I am also an adventure junkie. I've jumped from the highest point in the world, I got my water scooter licence in Miami, I've done skydiving, scuba and a lot more. I am not a movie or a TV buff. But I love crime thrillers and investigative movies as it makes me think about 'How to Solve'."
"Stress, anxiety, and obesity are all becoming a global epidemic and what better time to start yoga than now, as yoga offers a solution for all of these? – Sarvesh Shashi