Can Japan beat Switzerland at its own luxury timepiece game? Seiko says yes
Innovative to a fault and crafted to extremely high standards, it's time you got (re)acquainted with Seiko's high-end big brother, Grand Seiko, says Minoru Ishiguro.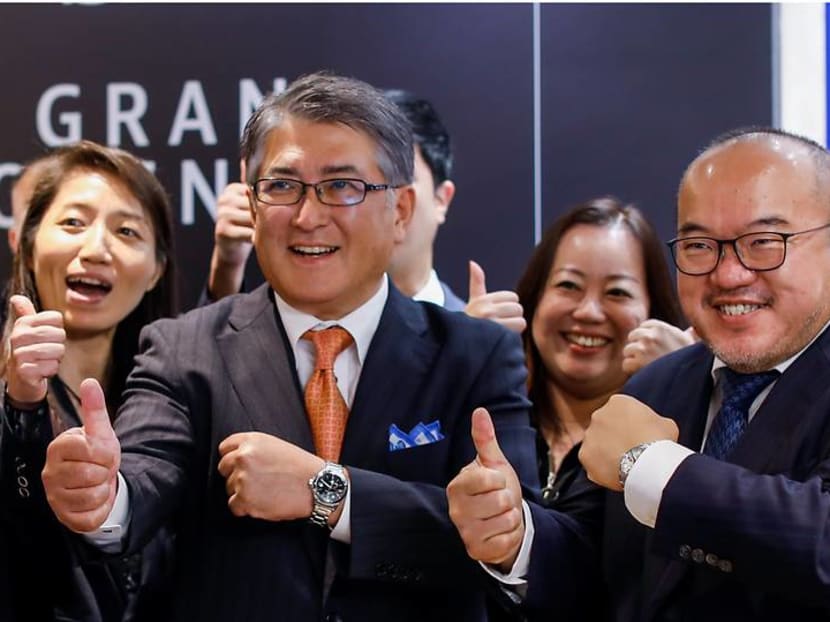 Seiko has opened its flagship store in Singapore. If your first reaction to the news is, "Meh", we can't really blame you. Its 700 sq ft boutique in Ngee Ann City isn't what you'd call palatial, the brand has been retailing in the country for over 50 years and Seiko watches, while superbly made and great value for money, compete in the mid-price market – far from the mechanical marvels that tickle the fancies of horological snobs.
What is noteworthy however, is the fact that the store has a dedicated section to Seiko's high-end big brother: Grand Seiko. It's not just the price that makes it grand; finishing, design, craftsmanship, materials and innovation has made the brand – now independent of Seiko as of 2017 – a worthy challenger to Switzerland's stalwarts. In fact, here are six reasons why this Japanese cult favourite should be underestimated no longer.
1. SEIKO MAKES EVERYTHING IN-HOUSE
"It is true that many people still view Swiss watchmaking as superior," conceded Minoru Ishiguro, director and chief executive vice president of Seiko Watch Corporation. "But we have something they don't: A fully vertically integrated manufacture." This means Grand Seiko doesn't just have bragging rights to in-house movements, but to everything the calibre is made of and comes with: Hair springs, hands, dials, cases, crystals, screws and more. The only other company that comes close to this level of integration is Rolex.
2. THE GRAND SEIKO INSPECTION STANDARD IS TOUGHER TO PASS THAN THE COSC
The COSC chronometer certification is a reliable marker for precision standards but it can only be awarded to Swiss-made watches. So Grand Seiko went ahead and made its own, more stringent chronometric test. Grand Seiko movements are tested in six positions instead of COSC's five (the extra position is when the watch is not worn, but placed vertically on a flat surface), in two temperature variations versus one, for 17 days instead of 15 and only allows average deviation rates of -3/+5 seconds a day, as opposed to -4/+6 for COSC. 
When asked about the last time the Inspection Standard was reviewed, Ishiguro simply quipped, "Yesterday." The current standard was set in 1998 but the Grand Seiko team reviews the standards every day to ensure the tests are still relevant.
3. IT'S NOT AFRAID OF QUARTZ
Seeing as Seiko was the first to release a quartz wristwatch back in 1969, the Quartz Crisis wasn't so much a threat as it was a new avenue of horology to explore. Seiko grows its own quartz crystals (see point no. 1) and Grand Seiko gets the very best of them, which is how the latter created the 9F, arguably the best quartz movement in the world. Because temperature affects quartz performance, the movement tests ambient temperature 540 times a day and adjusts the crystal's frequency to compensate, thus resulting in a regulation of just +/- 10 seconds per year.
4. SO IT CAN BE A MASTER OF BOTH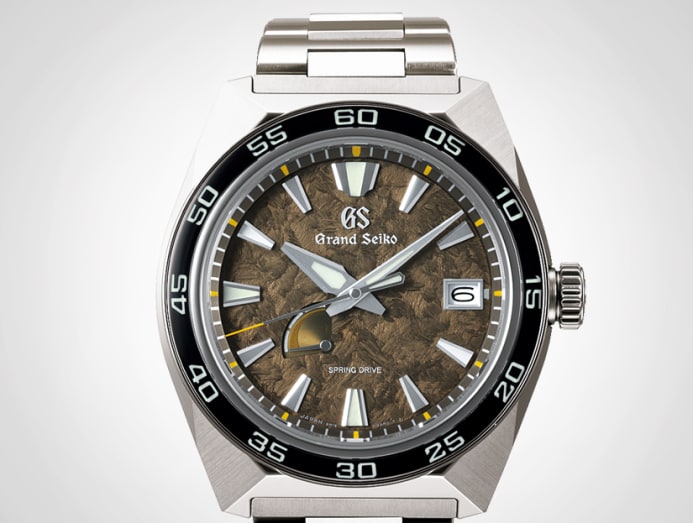 Seiko no doubt dominates the quartz category with its myriad inventions, from motion-powered to solar-powered to GPS solar-guided quartz watches, but Grand Seiko surprised everyone by introducing a watch that is neither strictly mechanical nor conventionally quartz-powered. The Spring Drive is, put (very) simply, a hybrid that regulates and uses the energy provided by the main spring via a special regulator to power a crystal oscillator. So what you get is the smooth, sweeping hand movement of mechanical watches with the incredible accuracy of quartz ones, at +1/-1 seconds a day.
5. IT PUT ASIAN WATCHMAKING ON THE MAP
The Grand Prix d'Horologerie de Geneve, often referred to as the Oscars of the watch world, awards the finest watchmakers across various categories, but Grand Seiko is still the only non-European brand to have won the Petite Aiguille Prize, an award given to the best watch of the year priced under CHF 8,000 (S$11,400). The honour went to the Hi-Beat 36000 GMT in 2014, which has been – and still is – winning fans over with its precision, durability, comfort and clean design. 
Despite being around for over 50 years, Grand Seiko didn't have much presence offshore with just a handful of outlets, but that number has grown to over 80 worldwide. "We have plans to expand into the international luxury watch market but our first priority is to share the story of Grand Seiko," concluded Ishiguro. Indeed, it's one worth telling.
6. THE BOUTIQUE HAS THREE LIMITED EDITIONS IN SINGAPORE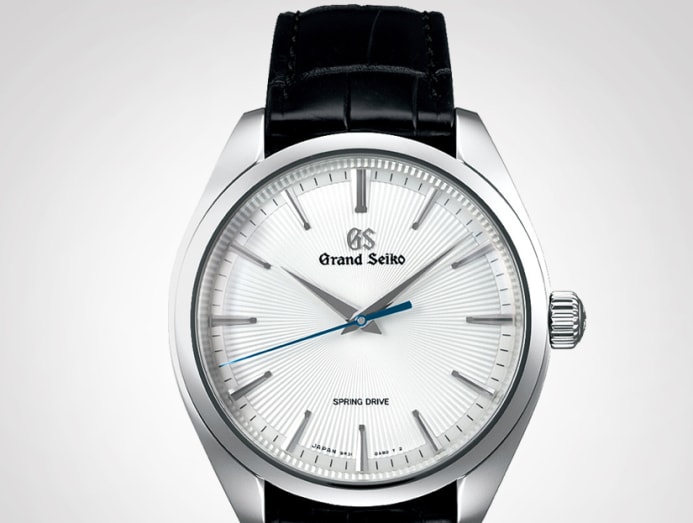 To celebrate the 20th anniversary of the Spring Drive, Grand Seiko unveiled the all-new Sport Collection at BaselWorld this year. The 44.5mm watches are expectedly more rugged and robust, with angular, faceted lugs, large crown and pushers and water resistant to 200m. The two titanium models, the Spring Drive Chronograph GMT 9R96 and Spring Drive 9R15, will be available at the Takashimaya boutique and are limited to 500 pieces each. Showing off Grand Seiko's dressier side is the SBGY003 from the Elegance Collection with its slender 10.2mm profile and exquisite sunray dial. This stainless steel model is limited to 700 pieces.
Seiko's flagship is located at #B1-36 Takashimaya Shopping Centre, Ngee Ann City