ShopBack's co-founders: COVID-19 may give rise to a new generation of entrepreneurs
Henry Chan and Joel Leong, whose rewards platform has driven US$1 billion in sales this year despite a deepening recession, are nurturing tomorrow's tech leaders by hiring not only fresh graduates, but also those who aren't from e-commerce backgrounds.
Through the fast-swivelling revolving doors of today's tech world, a distinctive trope has emerged: The former tech firm employee who moves on to establish his own start-up, which swiftly hoovers up investment. There's Apple alumnus Tony Fadell, whose smart home company Nest Labs was acquired by Google for US$3.2 billion (S$4.3 billion), and software developer-turned unicorn co-founder William Tanuwijaya of Tokopedia fame.
Singapore's Henry Chan and Joel Leong, the co-founders of regional rewards platform ShopBack, belong to the same vanguard of algorithm-attuned businessmen.
The former hostel mates at the National University of Singapore joined Zalora without any experience in e-commerce, and subsequently garnered enough skills to start and scale their own cashback platform. Since its inception in 2014, ShopBack has raised US$113 million in funding and awarded US$115 million to its users.
And now, the duo hopes that Singapore's inexorable digitalisation – coupled with the growing prominence of tech firms – will herald a fresh wave of entrepreneurialism.
"The digital sector has continued to hire despite the economic downturn, which will nurture more talent. We are cognisant of this and take in a lot of fresh graduates, as well as people who aren't from e-commerce. These individuals learn the trade and stay in the industry even after leaving our company," said Leong, who shared that ventures started by former ShopBack employees include FinTech startup Seedly – later acquired by the company.
For Chan, the rising appeal of start-ups lies in their potential to ameliorate everyday challenges.
"Entrepreneurship is about solving a problem, with the only catch being that you need to start from scratch. As the reality of living in an uncertain world becomes more pronounced, more people are considering entrepreneurship instead of careers traditionally perceived to be more stable," he opined.
"The digital sector has continued to hire despite the economic downturn, which will nurture more talent. We are cognisant of this and take in a lot of fresh graduates, as well as people who aren't from e-commerce." – Joel Leong
'LOCALISATION IS KEY TO THRIVING'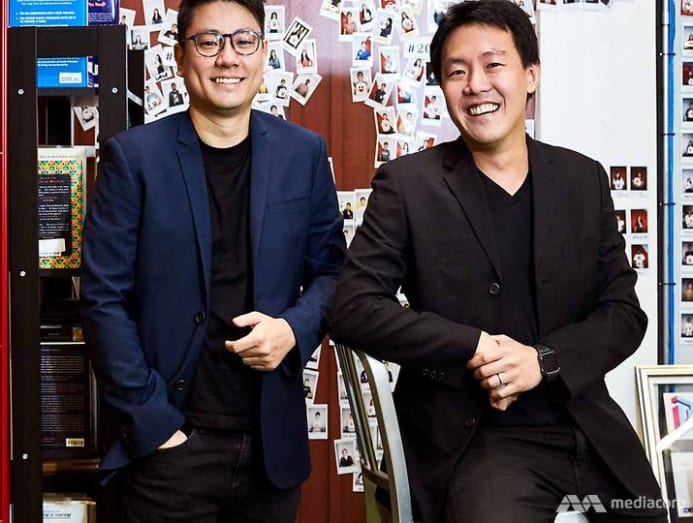 Like Leong, the 35-year-old cut his teeth at a tech startup during an overseas internship.
Having later made their foray into e-commerce at Zalora, the pair bandied about ideas on how to complement the rapidly growing industry. Modelled after cashback companies such as America's Ebates (now known as Rakuten) and the UK's Quidco, their company is grounded in a simple proposition – to parlay commission earned from merchant partners as an affiliate marketer into cash savings for customers. At the time, the concept was new to the region, where online transactions were proliferating.
In April 2014, ShopBack raised seed funding of US$600,000 led by East Ventures. Leong shared that their success in canvassing the support of early-stage investors can be attributed to the fact that they were pitching a proven model.
"We raised money before the prototype was ready, so they were betting on our team and idea," said the 33-year-old.
But their platform is by no means a facsimile of their competitors'.
ShopBack onboarded local merchants, tailored its marketing strategy for a local audience, as well as gave customers the option of having cash rewards credited into their bank accounts. This has proven to be advantageous, as Ebates eventually entered Singapore with a US-slanted model, but failed to capture the market in quite the same way.
"Rapid and effective localisation is key to thriving in a fragmented region like the Asia-Pacific, where each market is significantly different in terms of maturity, consumer purchasing power and even available merchants," said Leong.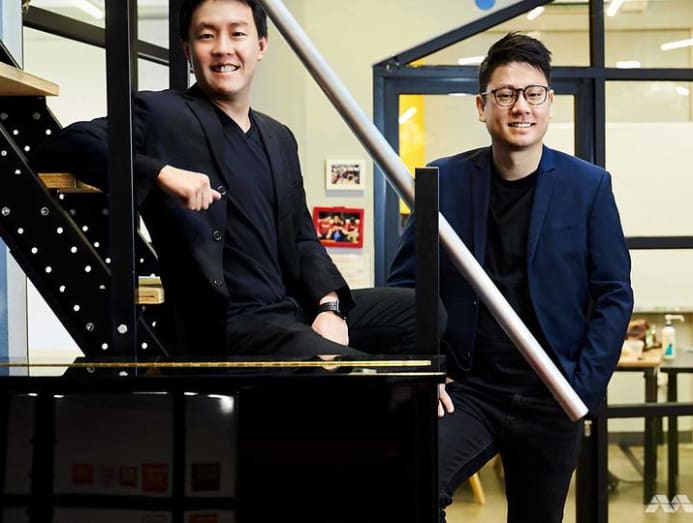 "We strongly believe in bringing onboard local leaders who know the laws of the land and culture a lot better than we do," explained Chan.
It sounds like a significant degree of trust was involved, but the co-founders are convinced that a less heavy-handed approach to running the company – while adhering to an overarching framework – has worked in their favour.
"At the start, we had a lot of arguments that were, in my opinion, very petty. Instead of fighting over different ways of doing the same thing, why not govern people by outcomes?" said Chan.
The upside to their strategy is writ-large on ShopBack's steady expansion: It is now in nine markets across the Asia-Pacific region, has more than 500 employees, as well as upwards of 20 million users. These figures belie the company's maturation, on a more personal level.
"A lot of us who were single, fresh grads, when we joined the digital industry, are now evolving. Three years ago, the whole company seemed to be getting married, and now everyone is having babies," explained Chan, who, like his co-founder, became a parent last year.
The average age of ShopBack's employees is around 30. "There are a lot of couples in the company. Perhaps we should be sponsored by Singapore's Social Development Unit (now known as Social Development Network)," joked Leong, before breaking into guffaws.
GROWTH AMID UPHEAVAL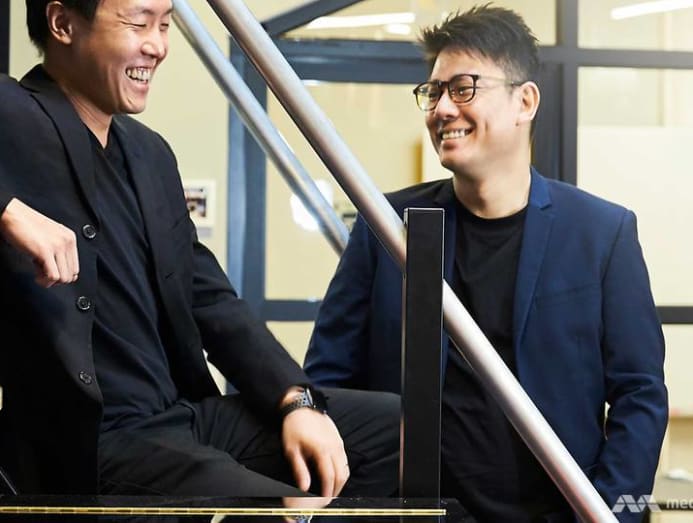 Banter aside, it has been a big year for the nimble company, which launched in Vietnam in August, as well as acquired Ebates Korea from Rakuten in April. It also completed a US$75 million funding round led by Temasek in March.
With travel plans scuppered by the ongoing pandemic, the pair shared that they have had to communicate with nascent overseas teams via video conferencing.
"The tough part is imparting the company culture virtually, which is what we are doing in Vietnam and Korea. We are building young teams from scratch, so the challenge is helping them understand what we believe in and how to operate accordingly," shared Chan.
While COVID-19 has caused various sectors, including retail, to flounder, e-commerce is thriving. An analysis of GlobalData's E-Commerce Analytics reveals that the e-commerce market in Singapore, which grew at a compound annual growth rate of 15.4 per cent between 2015 and 2019 to reach US$6.2 billion in 2019, is estimated to reach US$9.5 billion in 2020.
ShopBack itself charted a robust performance in the first half of the year, driving US$1 billion in sales year-to-date. Chan shared that the pandemic has inadvertently led them to achieve greater market penetration, with more mature shoppers using the platform for daily necessities.
Not unlike founders of other retail-skewed platforms, Leong and Chan view innovation through the prism of stakeholder value, as opposed to novelty.
"We have to be humble to understand that we don't have a monopoly of ideas; there are a lot of good ones floating around in more advanced economies. We've spent a lot of time travelling to the US and China, where we talked to companies solving the same problems we face. If they've received a good response, we look at whether we can bring the same value to our regional customers," offered Leong.
And with Southeast Asia at the cusp of a start-up boom, his business partner believes such versatility will serve new players well.
"To succeed, you need to adapt to local conditions, understand the customer pain points and move fast. Hopefully you can iterate fast enough to attain some level of success," Chan advised.
"As the reality of living in an uncertain world becomes more pronounced, more people are considering entrepreneurship instead of careers traditionally perceived to be more stable." – Henry Chan