Meet Tan Kay Ngee, the architect from Singapore who rarely refers to architecture for inspiration
A recipient of this year's President's Design Award, architect Tan Kay Ngee shares his thoughts on creating original work and the experiences that have shaped his path.
Before Tan Kay Ngee was an architect, he was a part-time writer. "I started at the age of 16, writing personal proses that express certain encounters or feelings. The Chinese press had a page for writers to contribute. I must have been the youngest," shared the founder of Kay Ngee Tan Architects.
This year, Tan was one of two recipients for the Designer of the Year accolade in the prestigious President's Design Award. "One of the positive aspects of receiving this prize is that it made me look back at what I've accomplished in the last 30 years. I realised while I've been making architecture, I seldom refer to architecture for inspiration," he reflected. Rather, art, film, photography and literature have shaped his creative direction. 
In addition to designing buildings, he has also created stage sets for the late-theatre veteran Kuo Pao Kun, authored books and held photography exhibitions on the first floor of his office at Duxton Hill where I was welcomed with a serving of bolo buns and tea. Tan's name may not be familiar to the common Singaporean but this is not surprising as he finds delight in the rigour of his work rather than in seeking adulations. "I prefer to let my work speak for itself. We never approach publications; we are less active on social media. The part I enjoy most is when I get on with the work, and discussing with my colleagues and builders on site," said the genteel, amicable architect. 
The award has certainly put him in the spotlight. Now, many can put a face to familiar projects such as the Singapore Management University that he designed together with Edward Cullinan Architects from England, the conservation of the Bukit Timah Railway Station, as well as the 8-hectare Gallop Extension at the Singapore Botanic Gardens where he restored two of the oldest bungalows in Singapore (now housing the Forest Discovery Centre @ OCBC Arboretum and the Botanical Art Gallery). Part of the latter includes The Orangery – a new building housing contemporary Peranakan restaurant Pangium.
On Aug 21, the project won two awards at the annual Singapore Institute of Architects (SIA) Award – A Design Award (Special Categories) and one of two Design of the Year awards – with the jury noting that "the curation of the architectural restoration, new structures, maintenance of the view axis and open outdoor spaces, exemplify the architect's focus and clear-mindedness." 
Tan is also the architect behind the French restaurant Les Amis and the many outlets of Japanese bookstore Kinokuniya across Asia, including the flagship store in Singapore.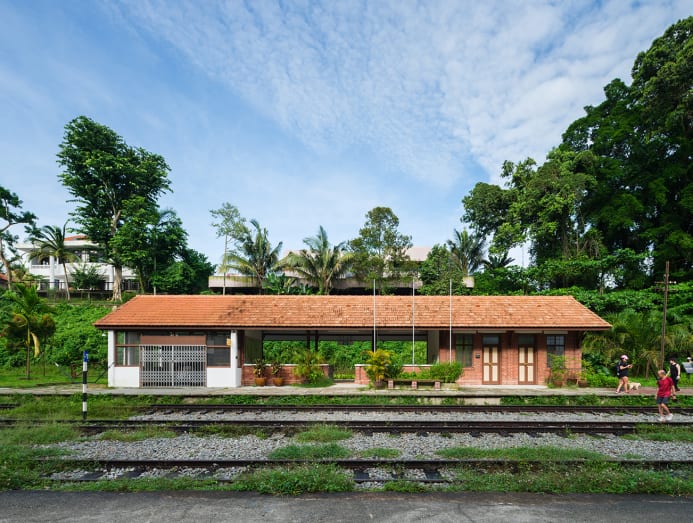 The exposure to various creative mediums throughout his younger days cultivated his artistic inclinations, Tan shared. His father worked for Shaw Organisation and provided his family with free movie passes. "I'd accompany my mother or helper to the cinema after school often. Consequently, I watched a lot of films while growing up, which was unusual for children at that time," he elaborated. Avid readers, his parents purchased many children's books in Hong Kong for Tan and his two older brothers (he also has a younger sister who was born much later), exposing him to diverse illustrative styles.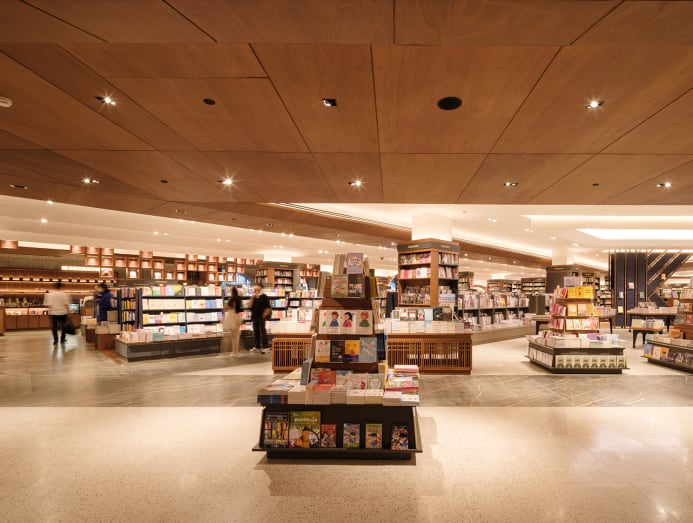 As a student at Catholic High School, he would browse the bookstores lining North Bridge Road after classes, immersing himself in foreign literature such as the novels of 20th-century writer Franz Kafka and Mishima. Then came the writing. "Writing trained me to organise my thoughts," he shared. 
In junior college, he published an article almost weekly. Initially, he was thrilled at seeing his essays printed. "After a while, it was not about that. It was about whether I was satisfied with what I had written. You set your own standard, and you will know whether you have hit the mark. To write something new or meaningful, you can't repeat yourself. That became my challenge," said Tan.
He applies the same approach to architecture. "For each project, I try to find its own unique architectural language. Some people adopt one style. I try not to do that and always start from scratch. I think the writing led me to approach architecture in an uncommon way. You have to work hard at it – not in the sense of working late into the night; you have to think out of the box, examining things from various perspectives and drawing inspiration from sources outside the discipline," Tan commented. He provides the example of the Bukit Timah Railway Station design, inspired by an image taken by photographer Darren Soh of the last train leaving the station. "The last train was captured in motion, leaving behind trails of lines and bright lights. This became the inspiration for the pattern design of the hard and soft scape next to the unused train tracks," explained Tan.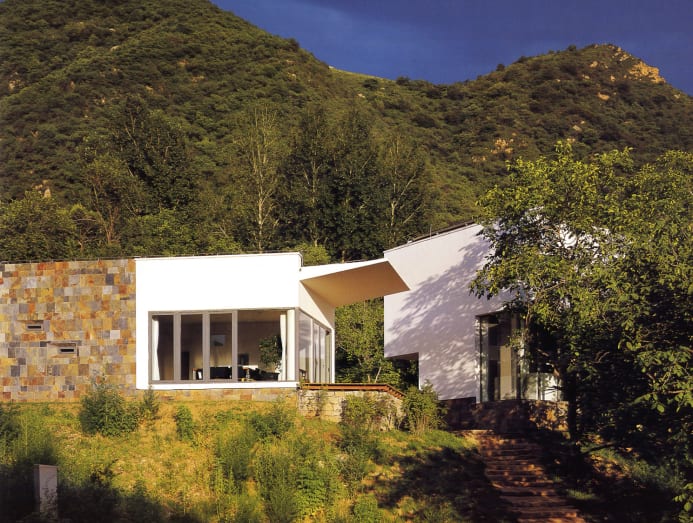 His body of work exhibits a wide range and depth of influences. For the Gallop Extension, he drew upon the heritage of English gardens, the English Landscape Movement, and the concept of chiaroscuro (contrast of shadow and light) often used by 18th-century German architects. Abstract art influenced the House at 2 and 8 Cluny's kit-of-parts aesthetic. Tan attributes this to his time at the progressive Architectural Association (AA) in London, where he studied after completing basic architectural training at the National University of Singapore. Then in the 1980s, the AA was at its height. Renowned architects such as Zaha Hadid and Rem Koolhaas were tutors.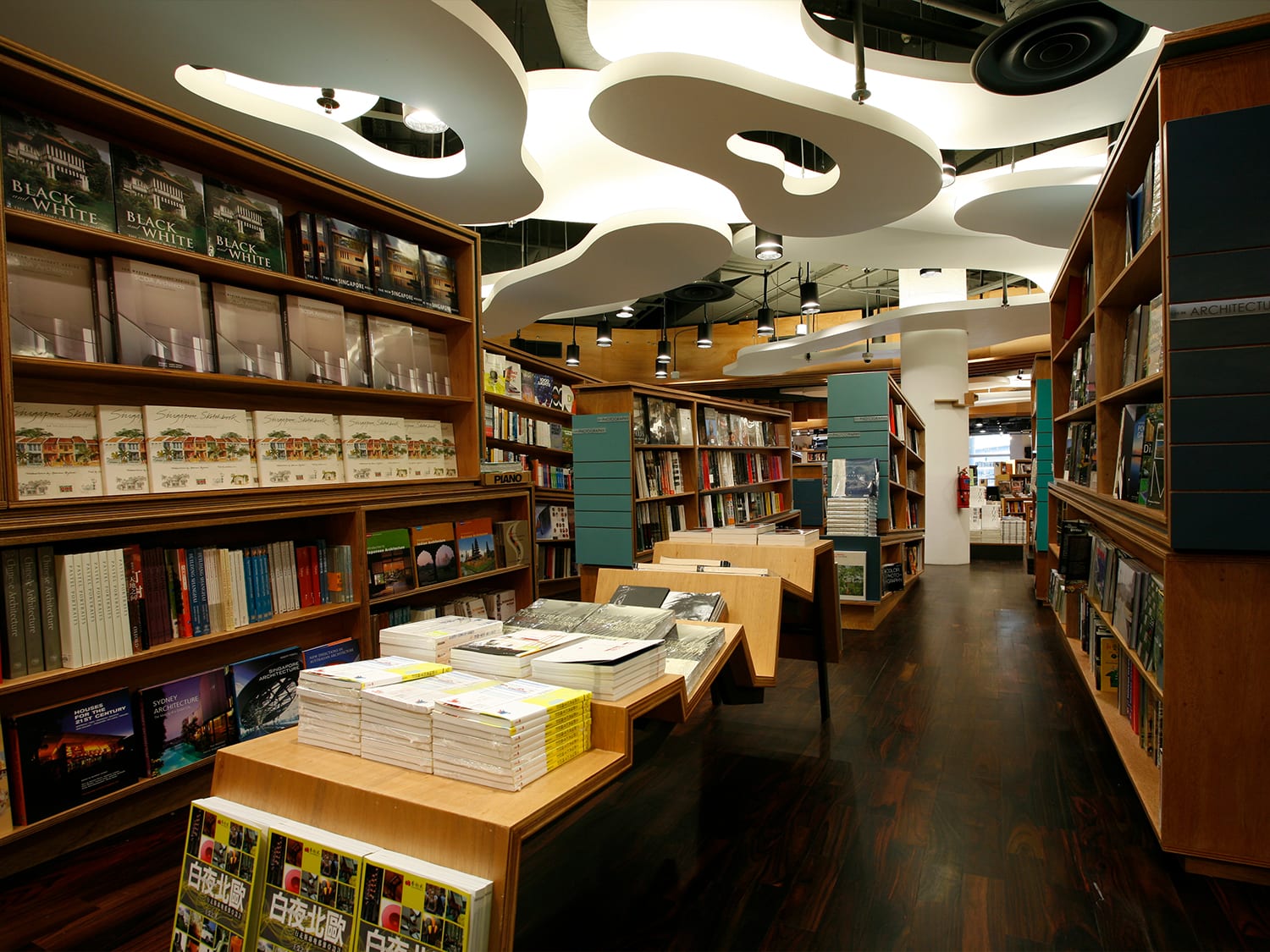 Even before he entered the AA, Tan already had encyclopaedic knowledge of the creative arts. His brothers had started the book business PageOne that many Singaporeans would remember as the go-to place for art and architecture books. 
"They had an enormous warehouse filled with such books – books on Renoir, David Bowie, and important architecture texts such as Complete Works of Le Corbusier, or Complexity and Contradiction by Robert Venturi. I was always the first to explore them and could take home any title. We are talking about the late 70s to early 80s when online information was not available," recounted Tan.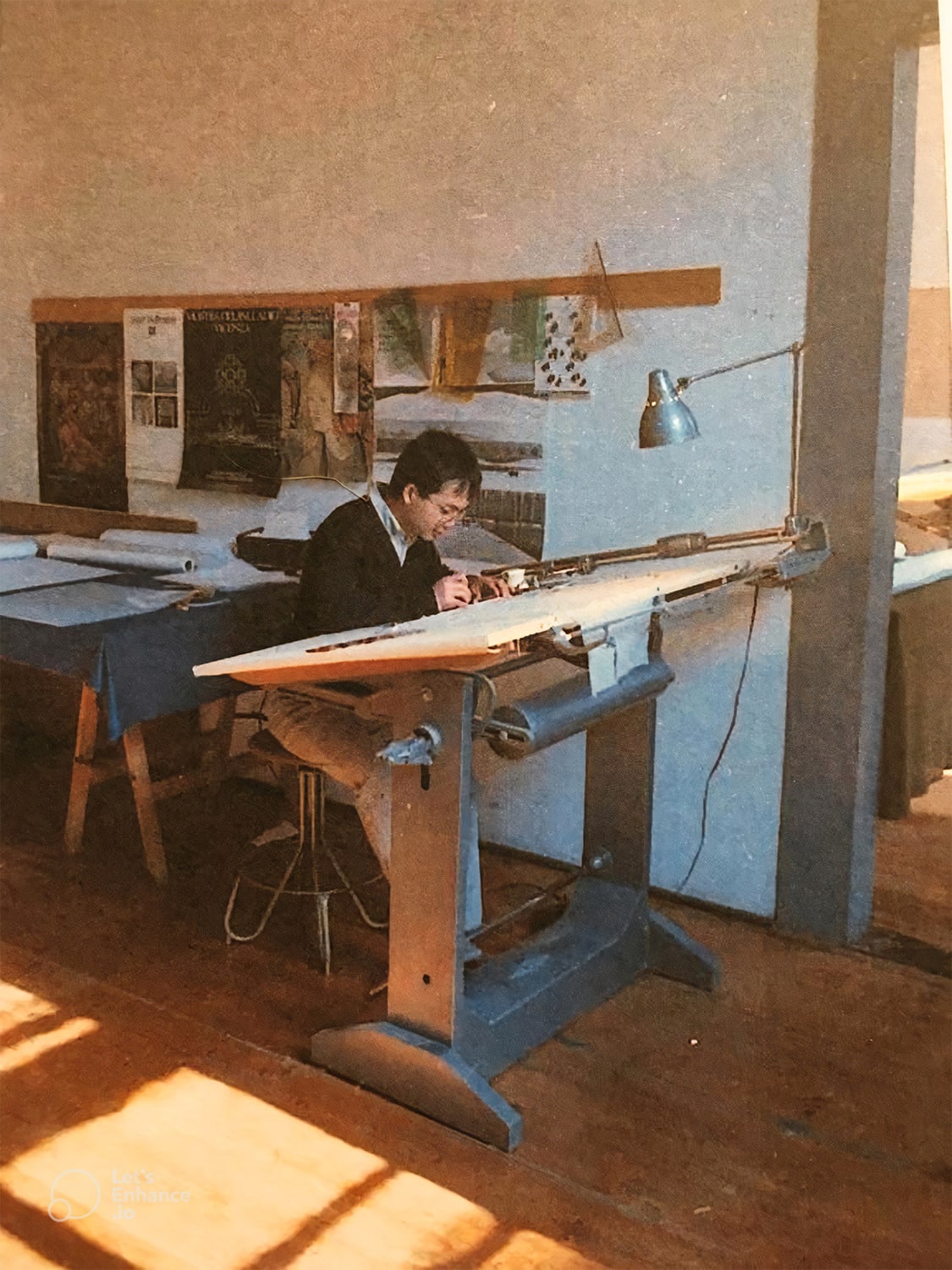 In his second year at AA, he became interested in Italian Renaissance architecture and travelled to northern Italy, where he found a job as an architectural intern. "That year, I travelled extensively and visited many examples of Renaissance architecture." Ever the Renaissance man himself, Tan learned French and Italian through extra night classes in his first year. Now at the age of 67, he is learning Turkish (he has an office in Turkey that has completed works such as the Homage Hotel and restaurant Cok Cok Pera).  
After graduation, Tan joined multi-disciplinary architecture and engineering firm Arup Associates. During that time, an important event reinforced his architectural calling. He had won the first prize in a prestigious competition for students – more than a thousand students submitted entries – to design a museum for artists David Hockney and Anthony Caro. "That set my path in the career of architecture because it was the first time I was sure I could combine and crystallise all my varied interests, all the learning that I had acquired into a creative product,' Tan recollected.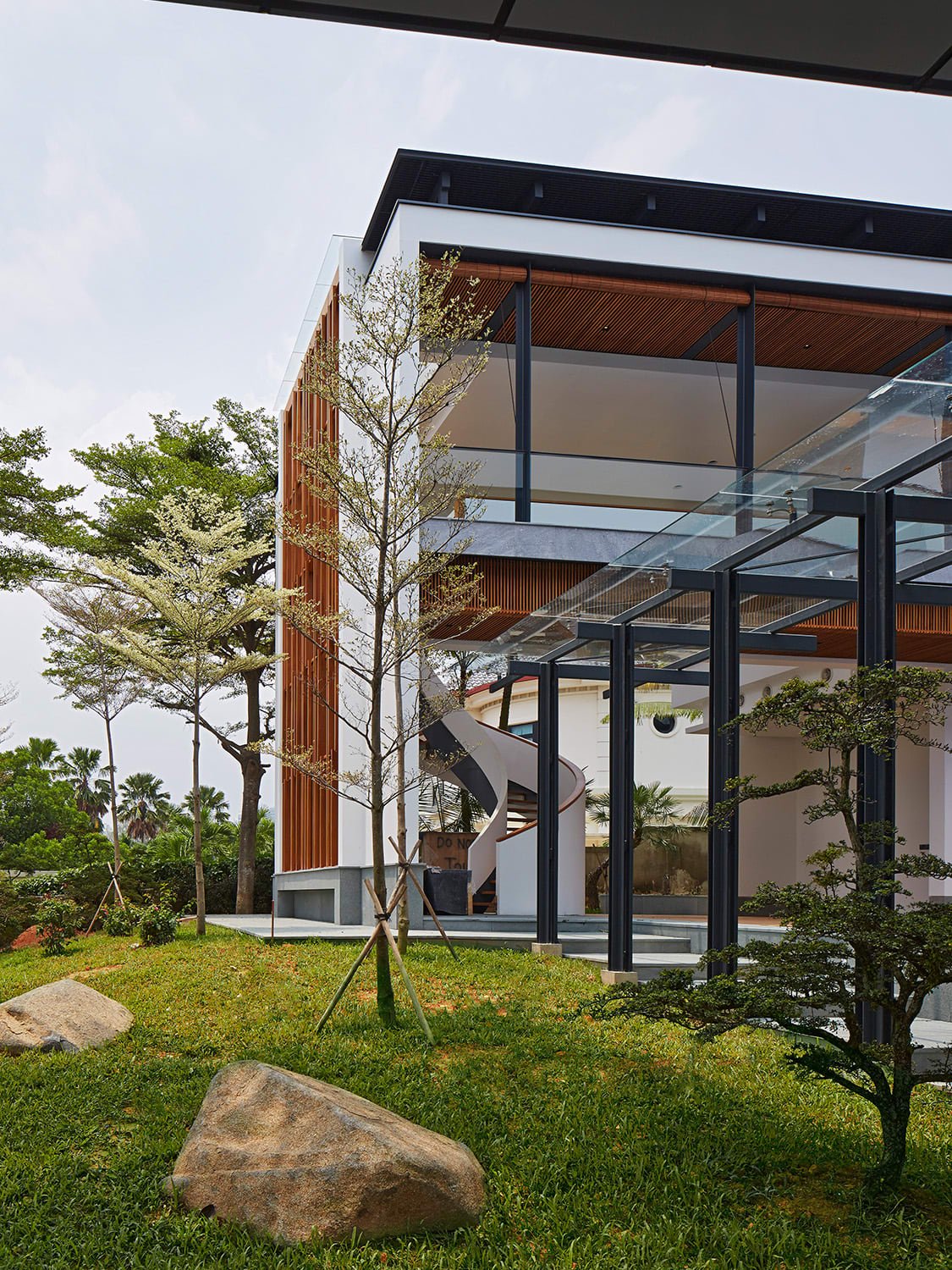 In 1990, he established his own firm in London while teaching at The Bartlett, UCL. The Singapore office was formed in 2003 after working on SMU, whose scheme promoted green building design even before it became popular through naturally ventilated corridors and screens wrapped in greenery as sun shields. Working on many conservation projects in Singapore has made Tan appreciative of the Urban Redevelopment Authority's commitment to preserving the city's heritage while embracing modern development. "It has resulted in a harmonious cityscape that seamlessly integrates the old and the new, and creates a dynamic environment," he explained.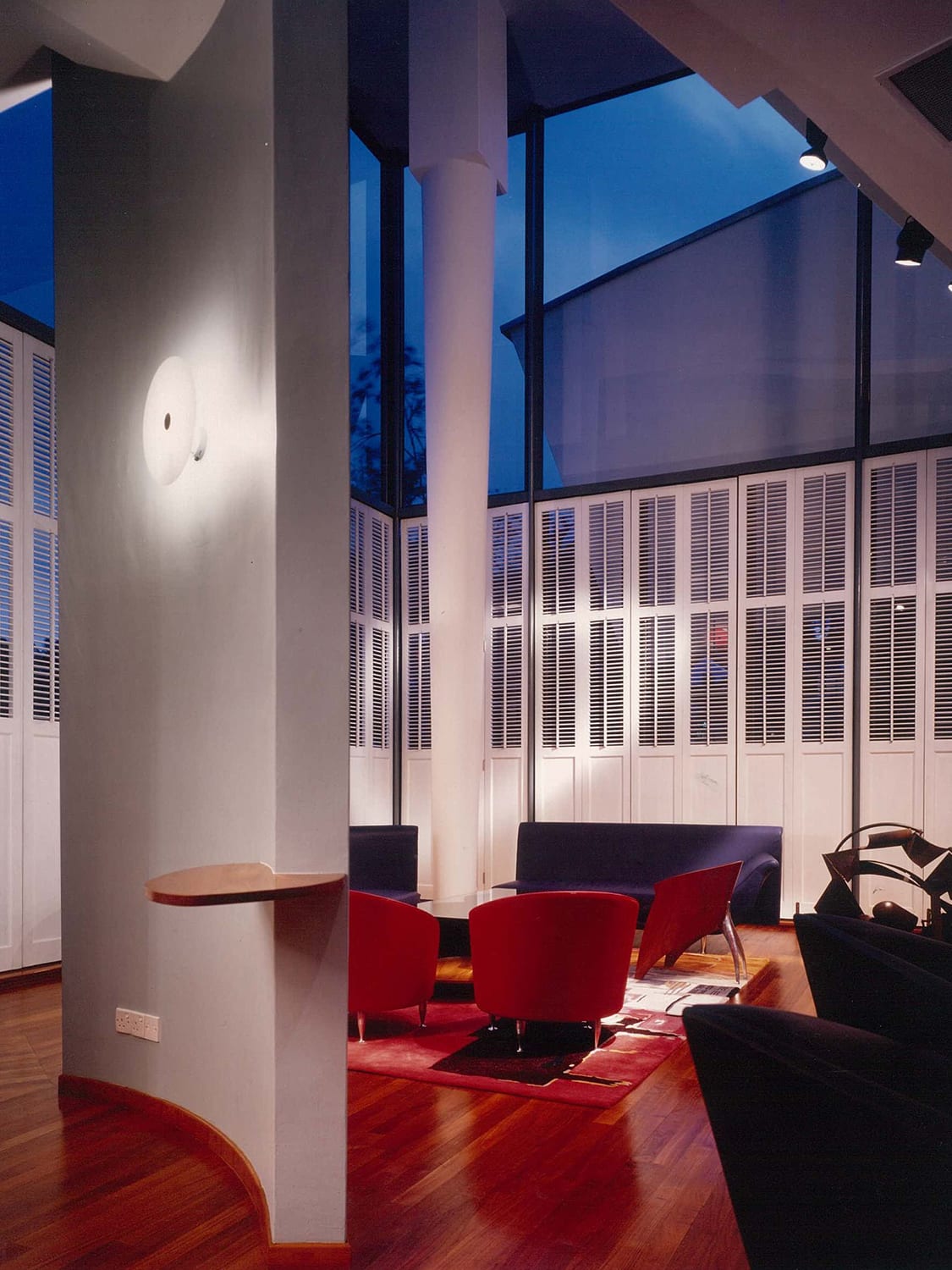 That said, he hopes the education system can prioritise the introduction of aesthetic learning and art appreciation at an early age so that young Singaporeans can grow up with an awareness of good architecture and design. "Likewise, I believe it is crucial for the local media to actively promote good design and architecture, just as they do with local food and restaurants. Architecture plays a vital role in shaping our communities. By featuring outstanding architectural projects and promoting innovative designs, the local media can contribute to the general awareness and appreciation for the role architecture and design play in creating a city with soul and depth," Tan expounded.
This year marks the 20th year anniversary of the Singapore office. In many industries, that is a long time. But for architecture – often described as an old man's profession – he is only at the half-way mark. But Tan is unfazed. Like writing, there is no cap to creativity; in fact, the quality is made richer with experience. Said Tan: "Although the journey may sometimes feel solitary, the dream and passion serve as unwavering motivators. When I see people enjoy the spaces I design, it's really rewarding because I know I have added something to their lives. That, to me, is the most satisfying."