Meet the dynamic duo behind this architecture firm that's slowly making waves in LA and Singapore
OWIU Design's young guns – Amanda Gunawan and Joel Wong – are creating a dependable, forward-thinking four-year-old brand.
During their time as students at the Southern California Institute of Architecture (SCI-Arc), Joel Wong and Amanda Gunawan would always make it a point to head out to Los Angeles after completing school work.
The two would immerse themselves in the city's vibrant creative scene, taking part in design festivals and regularly network with other fellow creatives.
The regular exposure and the support they felt from the community would give them the confidence to almost immediately start their very own firm, OWIU Design, in 2018.
"We felt like America was a different ballgame completely out of our comfort zone. Although it was intimidating, the unpredictability was also appealing because it left room for so many possibilities," said Gunawan, 30, of starting their firm (an abbreviation of The Only Way Is Up) when they were both 26, fairly fresh from graduating and with just a year's experience working for architecture firm Morphosis.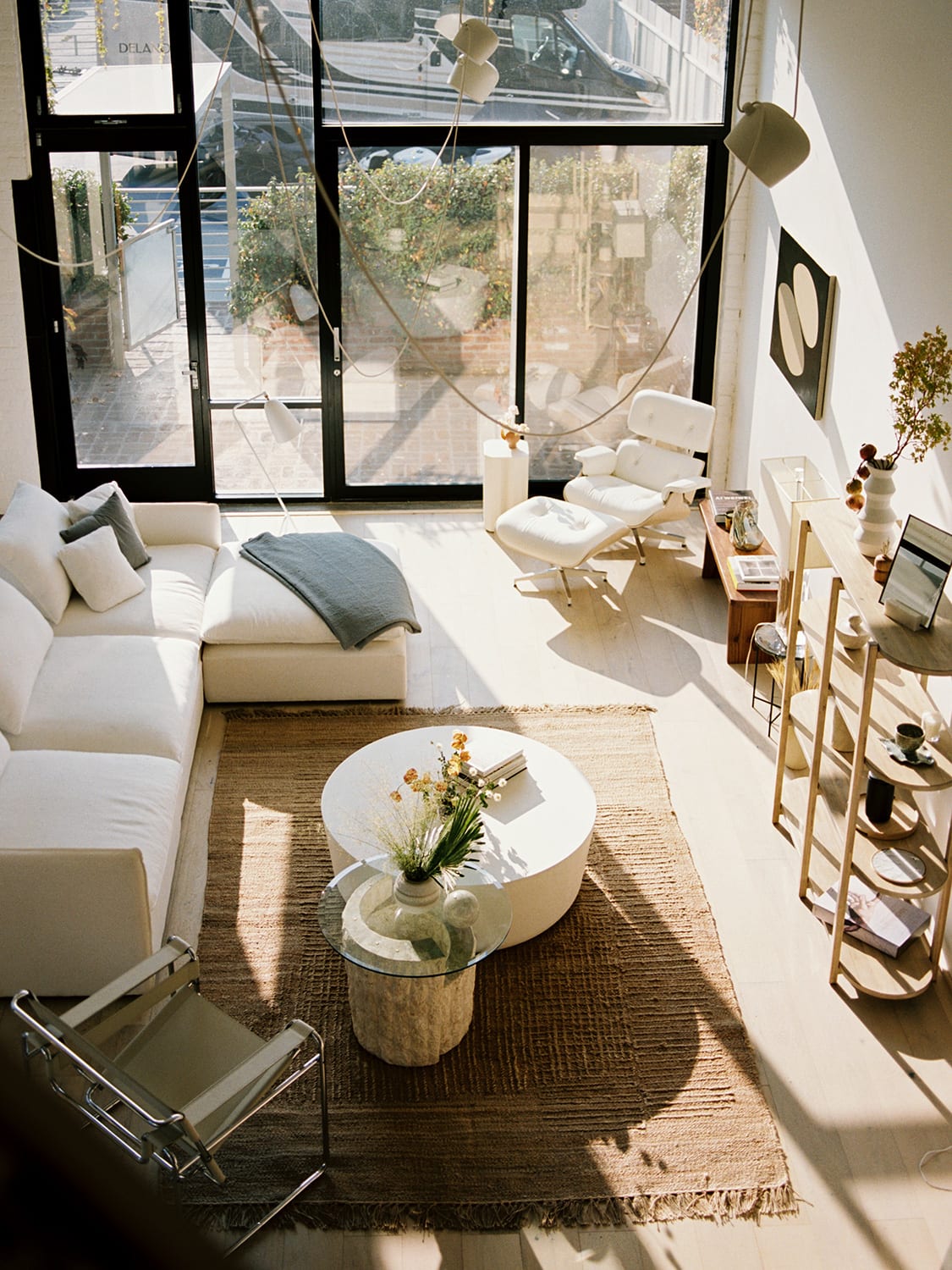 And they've been busy from the get-go. Their projects include a For The Win burger joint, where they roped in local artists to leave their mark, as well as Biscuit Loft, Gunawan's apartment in a former Nabisco factory that is now the OWIU Design office. They've also just finished the landscape design for the house of a well-known celebrity and his wife, both of whom have Asian roots.
And it's not just in LA where the partners are slowly building a career for themselves. They've also been active in Singapore, with projects such as RAPPU Handroll Bar, Mezcla Restaurant and GOHO Kaiseki for hospitality group Proper Concepts. In 2020, together with ADDP Architects, they also designed the Archifest Pavilion.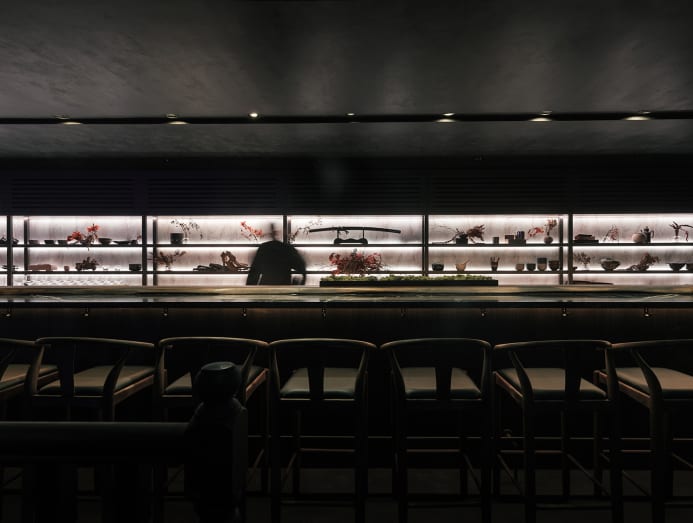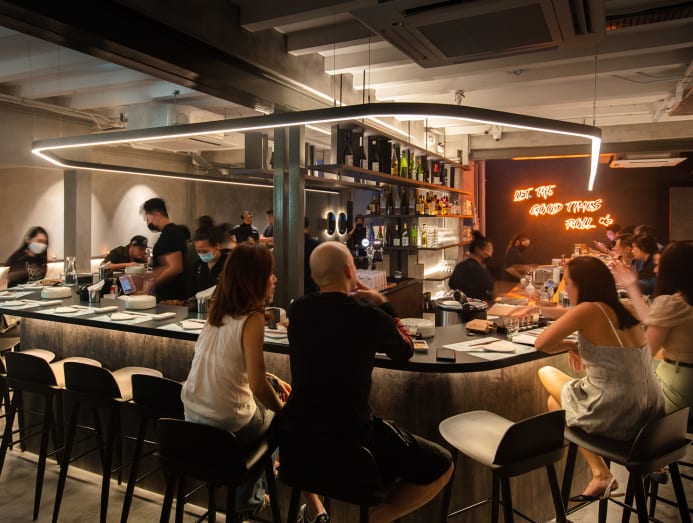 PASSION FOR ACHITECTURE AND DESIGN
Gunawan and Wong met in Singapore before university, with the former heading to SCI-Arc first.
And their passion for architecture and design is palpable. Wong cited his architect parents – his father founded ADDP Architects, where his mother's also a partner – as being an influence, although there was no pressure for him to follow in their footsteps.
"Since young, I have been very interested in art. I was surrounded by architecture books at home growing up, and have vivid memories of going to the construction sites of the houses I grew up in designed by my parents and being very curious," said Wong, 30, who also studied art in junior college.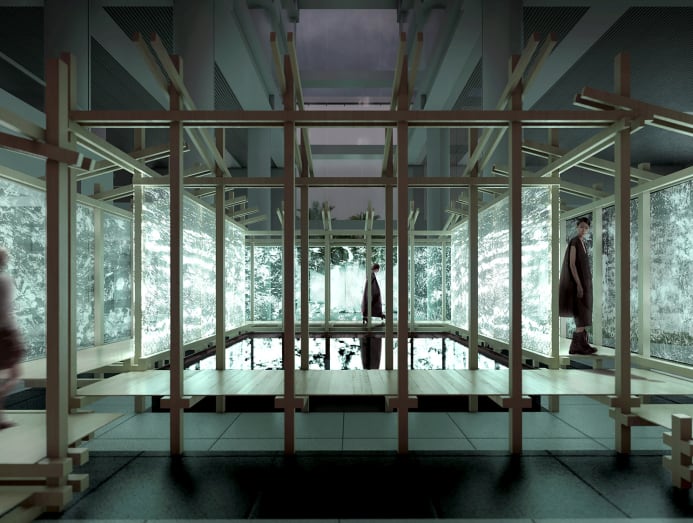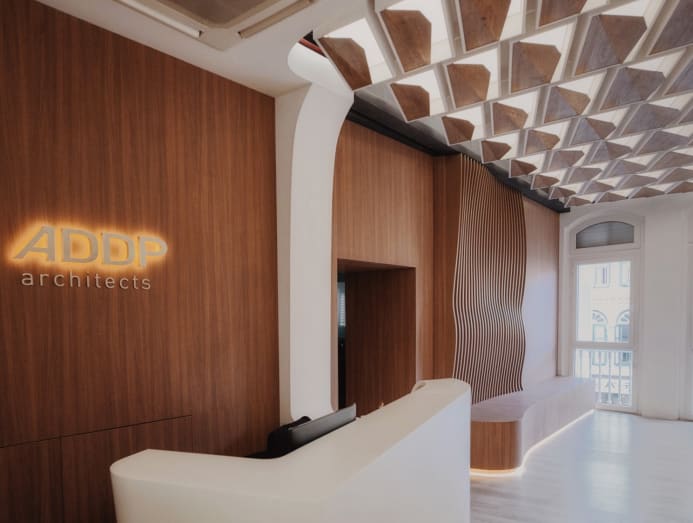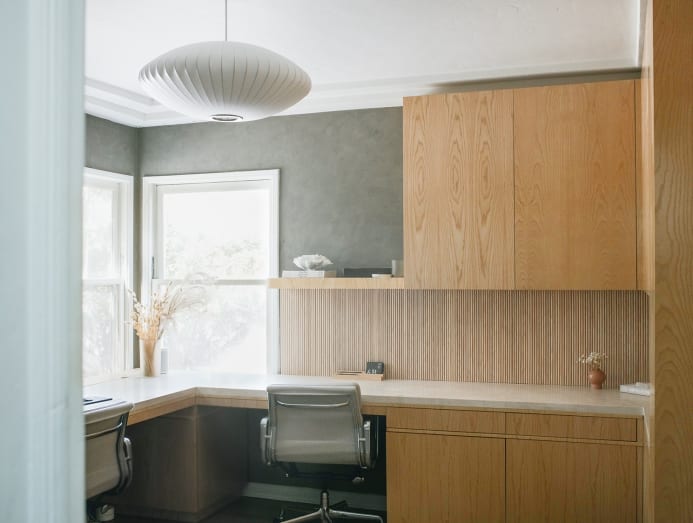 Meanwhile, the Indonesia-born Gunawan, who moved to Singapore when she was five, leaned towards the arts from young, even though her parents were not in the industry. "I was one of those lucky kids who just always knew I wanted to do something creative. In secondary school, I knew that it was going to be architecture because I wanted to impact on a large scale, solving problems using spatial and design solutions," she said. 
The partners are sticklers for details. "I am fascinated with assemblies. Even basic stuff like building a kitchen, every nut and screw is 3D-modelled," said Wong. "I want every member to understand how things are assembled. That is core to the practice, core to being an architect or designer."
For OWIU Design, Wong manages the staff training and day-to-day processes. Explained Gunawan: In layman terms, I would say I'm the CEO and Joel's the COO. He sustains the infrastructure of the firm and I'm more of the growth person."
The duo's complementary roles have been instrumental in growing the firm to a 13-strong team in such a short time. But while they have no problem getting work now, they recalled how the first two years were hard, with the partners accepting a lot of pro bono work.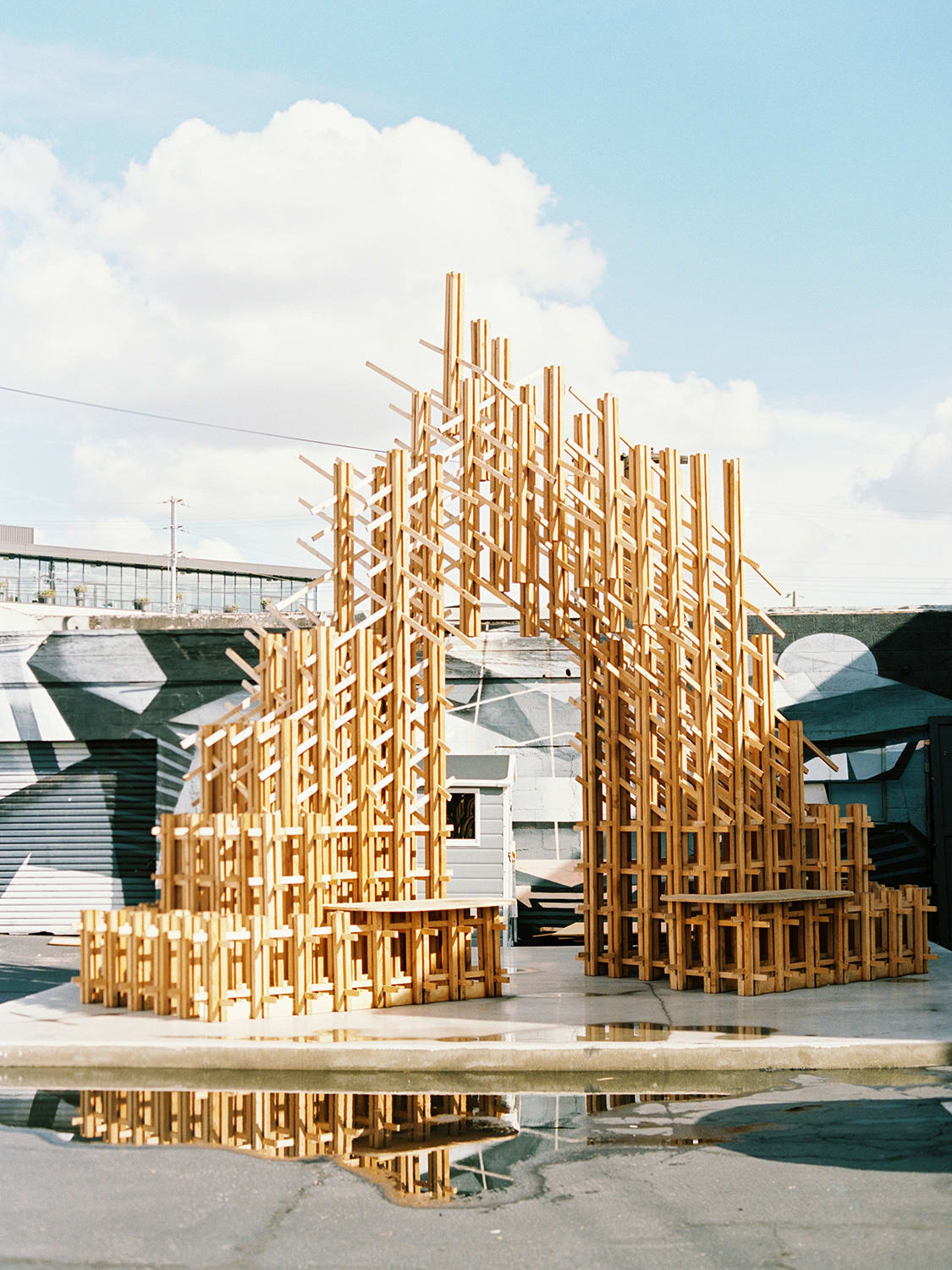 "We didn't intend it to be free at first, but it was just that very young energy we had. When someone said they were going to open a coffee shop, we'd say 'We'll design it!'" recalled Gunawan.
Early on, doing animation work for brands such as Panda Express and Pepsi paid the bills while they slowly built their portfolio. "Landing the first job was the toughest because [clients look for experience]. It was a hustle but the biggest advantage was that we got to do exactly what we wanted to do," she said.
FROM WOODSHOP TO CERAMICS
It was fairly difficult going solo at an age when many architects would still be trying to gain experience in other firms, but the pull was too strong for the two.
"In school, we already knew what kind of architecture we wanted to do. Once you have that, you can work for other people for the experience but you just feel like you want to do things your own way," said Gunawan.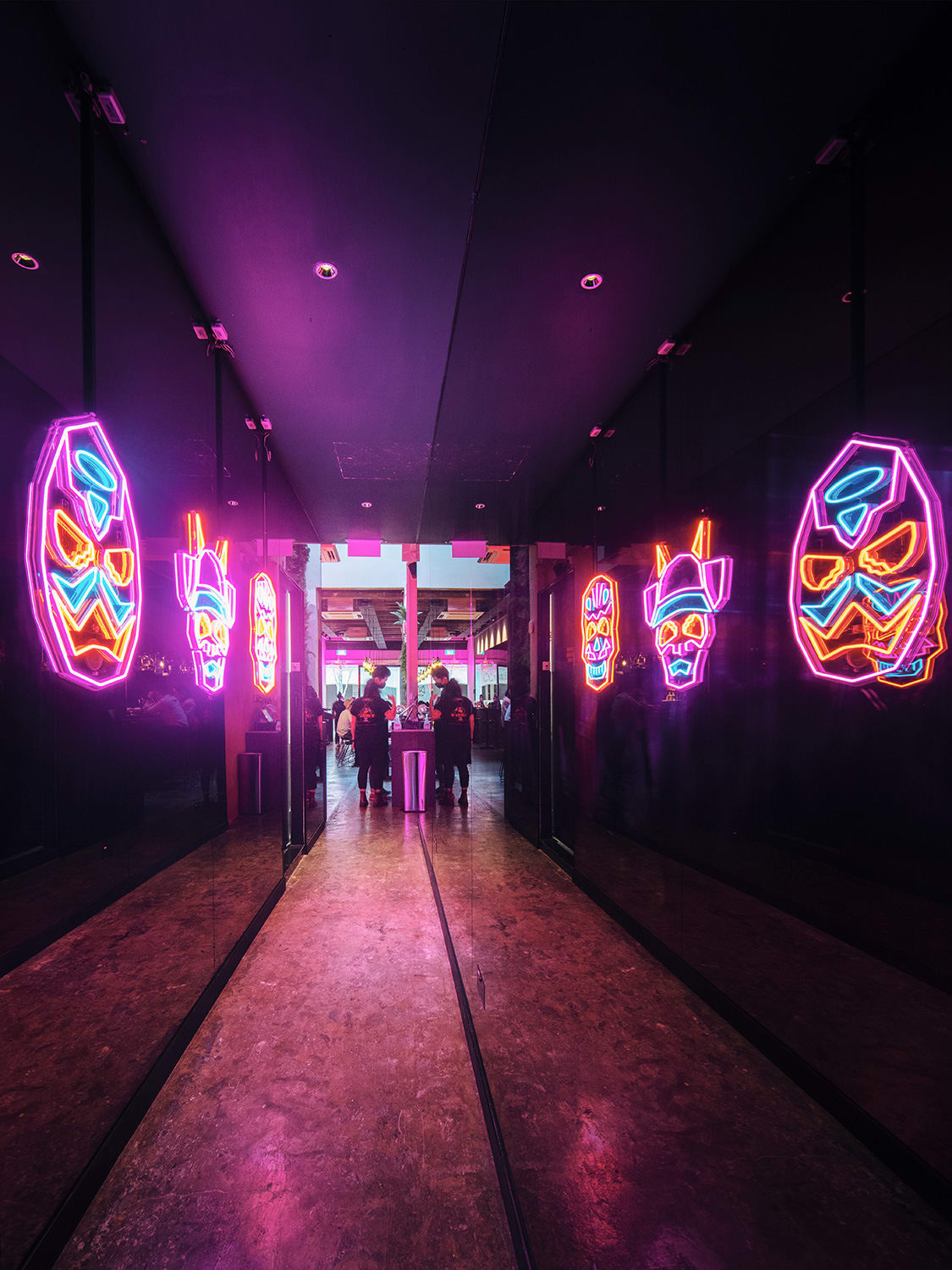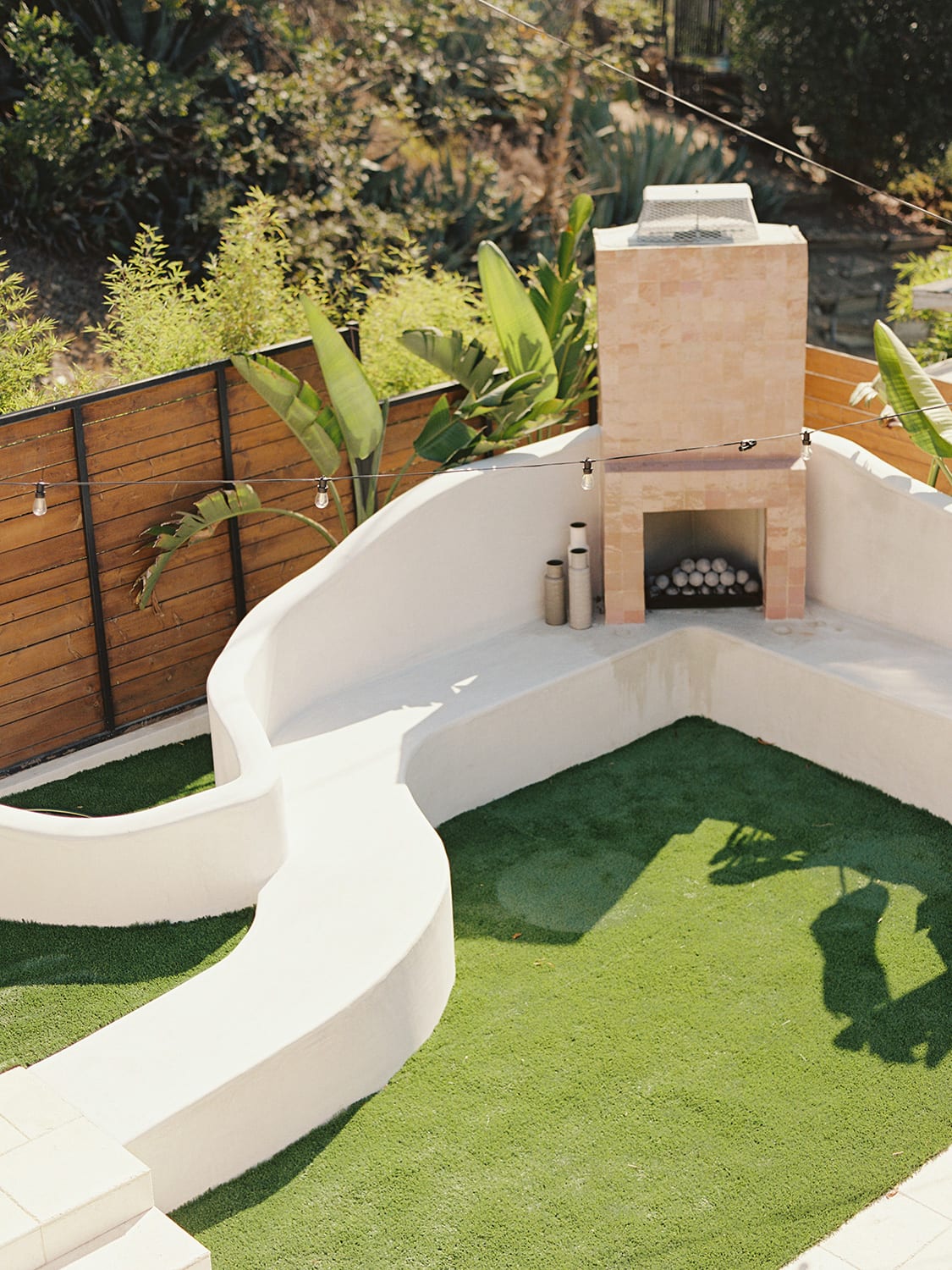 Today, OWIU Design is a holistic brand that goes beyond offering design services. It has a construction arm Inflexion Builds with its own wood shop and fabrication lab that realises their LA projects. This allows them to control the quality of the projects and manage budgets better.
It's a slightly different scenario for their Singapore projects, where they still rely on construction firms as the more economical model.
"The benefit is that the liability is not on us, but sometimes it will fall short in terms of quality," said Gunawan. That said, she appreciates Singapore's efficiency, where building speed and acquiring permits are a lot faster. "In LA, because labour is so expensive, there's no idling so [work is] back-to-back," she highlighted.
They've also started OWIU Goods, which offers ceramic pieces. "I decided our studio needed to do something out of architecture altogether so I got a ceramics membership for everyone. We were producing a ton of ceramics and started selling them. Our clients wanted to order them for their homes so we started offering services," Gunawan said.  
OWIU Design's multifaceted service offerings are part of the firm's long-term goal to build a recognisable, respected brand. They have dabbled in developing homes to test out ideas on their own terms.
After Biscuit Loft, Wong and Gunawan purchased a house as the next iteration of their case study homes as they call it, referencing the experimental Case Study Houses commissioned by Arts + Architecture magazine in 1945 that produced famous dwellings by architects such as Pierre Koenig and Richard Neutra. They have documented the processes in a book.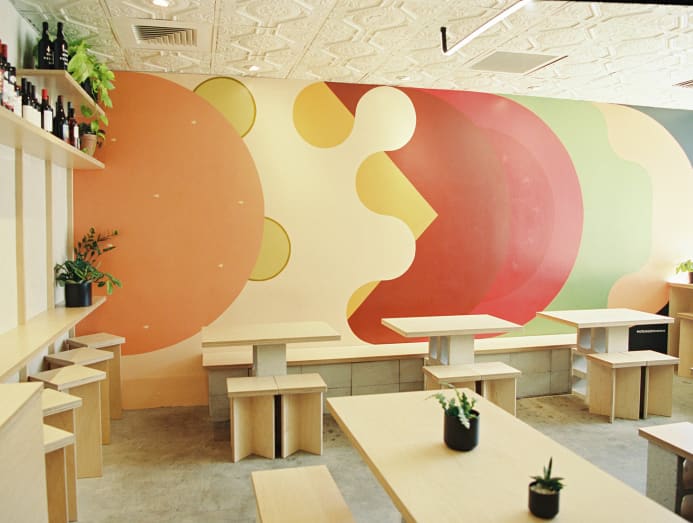 For Wong and Gunawan, it is important that the spaces they design are imbued in thoughtfulness and can evolve rather than simply built to last. For example, the Biscuit Loft's Zen-like atmosphere is as conducive as a home as it is as a workspace. In For The Win, retained elements from the former space perpetuate a layered sense of place and a convivial atmosphere. Affirms Gunawan, "If you can design something that make [people] feel good, that's very powerful."