Singapore's lifestyle mavens share: How I start 2022 on a good note
Reflect, give thanks and plan. Singapore's lifestyle business owners share how they step into the new year with renewed purpose, optimism and enthusiasm.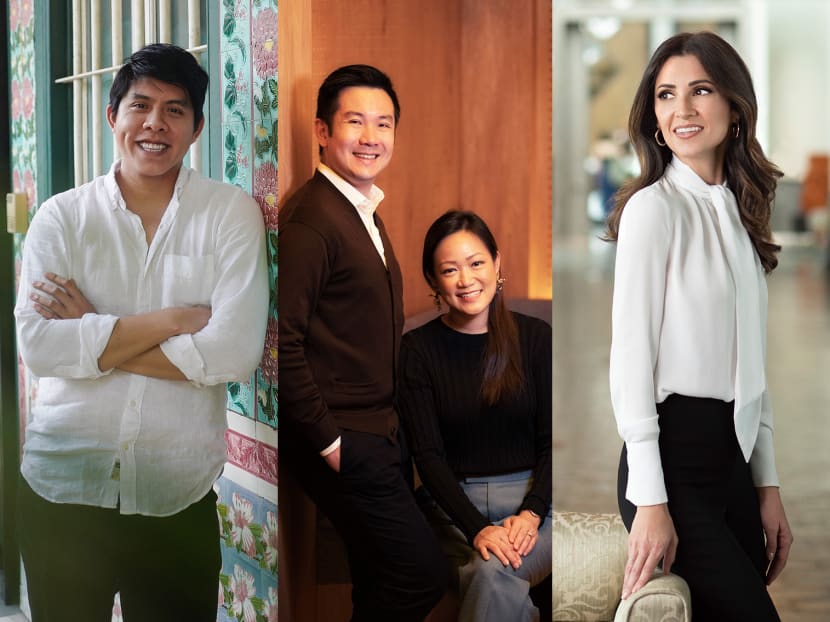 The economic conditions of the past two years are probably the hardest that have ever tested the mettle of business leaders. From dreaming up new income streams and exciting concepts to finding ways to stay mentally strong and motivated, corporate heads have had to find ways to surmount the challenges of keeping their boats afloat in a pandemic. We find out the winning formulas that have helped them to do so.
ALVIN YAPP, DIRECTOR, BUSADS AND FOUNDER, THE INTAN
For me, the new year is a hard look at what I've achieved, how I've grown emotionally in the past year, and if all this is part of the overall plan I have for my life. I'm a big believer of using the gifts God has given me. When I meet my Maker, I want to be told that I have made the world better with my gifts.
I also ask myself: If this is the last year of my life, what do I want to do and who do I want to meet?  So I make an effort to meet up with friends for meals, without telling them why (in case they freak out!). In that way, come what may, I'd have connected with the people I wanted to.  
I'm usually away over the new year but this time, I took a walk on New Year's Eve and played my favourite songs on the piano. In 2022, I want to find ways to build a stronger BusAds team by driving morale to a higher level and create unique Peranakan experiences for my Intan visitors.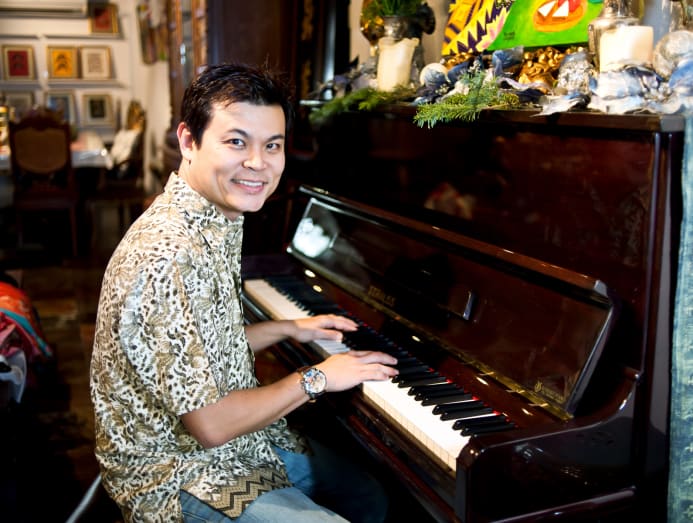 VIJAY PILLAI, CEO, CAERUS HOLDING
Spending quality time with the family during the festive season helps me reset and recharge so that I am ready for new and exciting challenges in the coming year. I enjoy having intimate meals with my family, and it usually includes a feast of good food and drinks. I am usually in charge of wines and cake; Lady M never disappoints in this aspect at gatherings. Spending time with my kids doing regular mundane things also helps me to recharge.
Business-wise, my close-knit team and I like to "work hard, play hard". I check in regularly with the team over Zoom calls to ensure they are well taken care of. We did a secret Santa exchange where our colleagues sent each other gifts to their homes.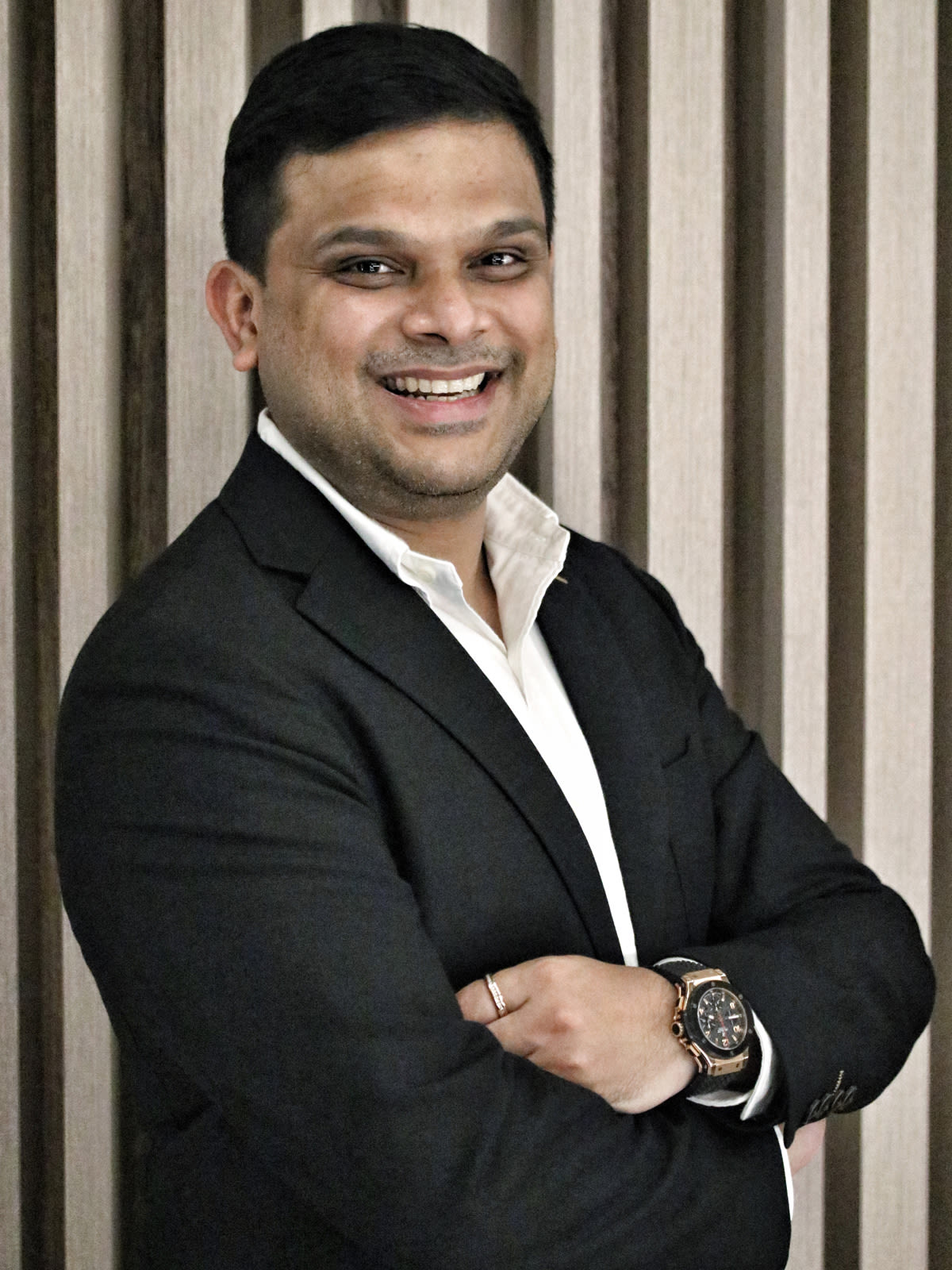 JAMES QUAN AND WINNIE CHAN, FOUNDERS, BYND ARTISAN
On a personal level, the year end is a time to reflect on lessons learned during the last 12 months, to celebrate every win big or small, and to express our gratitude to our customers, colleagues, friends and loved ones for the memories made.
For our business, we would reflect on what we could have done better, analyse our performance in detail, and discuss adjustments and plans to make the new year even more productive, especially since a substantial part of the business is derived from year-end corporate and retail gifting.
As a lifestyle gifting brand, we are constantly designing and prototyping new experiences to continue delighting our customers and community. There are many products to be conceived in 2022 in each category of experience – retail, workshop, collaborations, and for corporate clients. This is the time of the year when we get ready to conceive and birth our new babies in the new year.
INDRA KANTONO AND GAN GUOYI, FOUNDERS, JIGGER & PONY
Being in the hospitality industry means that the Christmas and New Year holiday season is a really busy work period for us. As such, we use the time after the New Year rush as a belated holiday to relax, recharge and connect with family and friends, and to take stock of the previous year.
In our line of work, we practise kaizen throughout the year. It is a Japanese management practice that focuses on improving one per cent each day. It means that each day and each shift at our bars and restaurants is an opportunity to deliver convivial hospitality to our guests.
We love doing this as this drives us to do better every day. But we also acknowledge that it is easy to lose yourself and become caught up with work with this approach. Therefore, the most important action is to take a breather and a break – to appreciate what we have collectively done, and to appreciate the hard work and accomplishments that our team has achieved.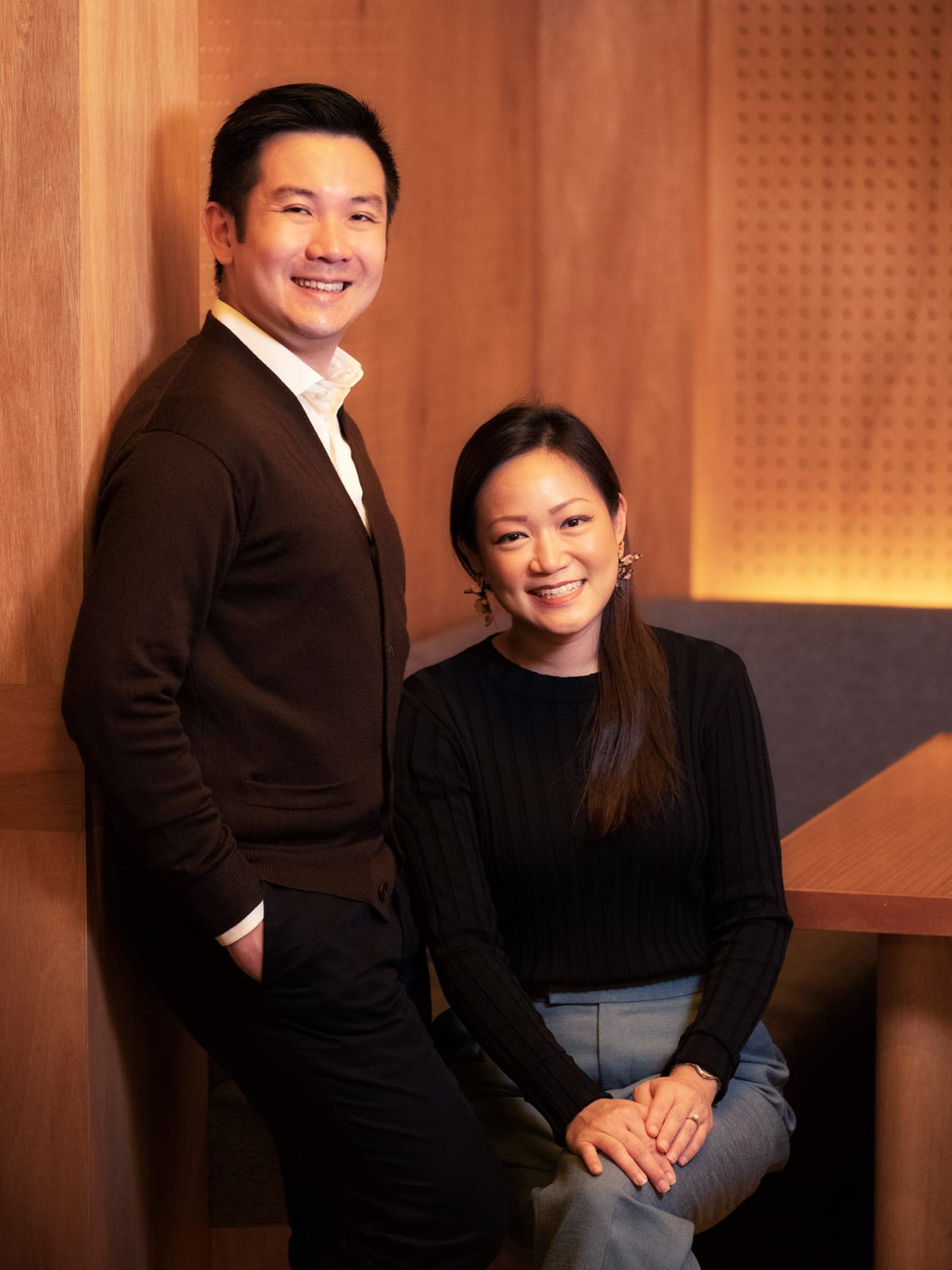 FANG LOW, CEO & FOUNDER, FIGMENT
I try to make it an annual tradition to go away on a jungle retreat in the family vacation home in Indonesia during the festive period. Due to the ongoing travel restrictions, I spent the New Year holiday on a staycation in one of Figment's shophouses in Joo Chiat, taking in the Peranakan character of the area and having countless morning kopi and late night suppers. I am lucky to be able to call these vibrant, mixed use neighbourhoods home as each heritage district such as Jalan Besar or Joo Chiat has its own distinct character and collection of amenities.
Running a business, I often find myself caught up in the weeds of my decision-making. Day after day of reactive activity means fighting short-term fires rather than setting out to accomplish less urgent but still important tasks. Taking some time out helps me refocus on what really matters.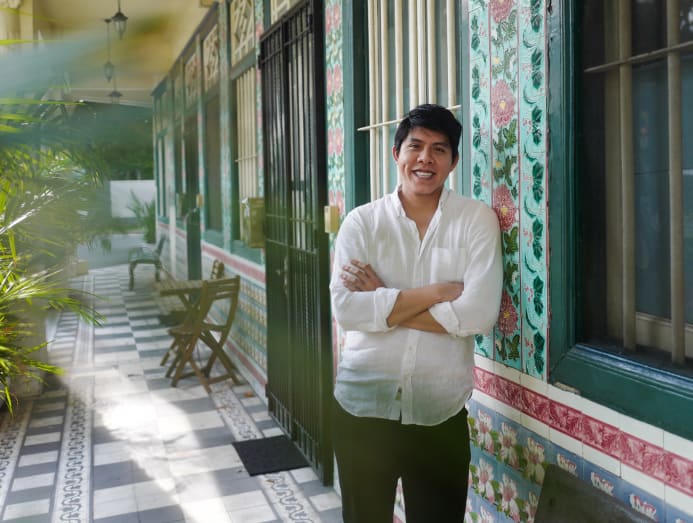 RAJEEV MENON, PRESIDENT, ASIA-PACIFIC (EXCL CHINA), MARRIOTT INTERNATIONAL
Towards the end of the year, it's very important to me that I take some time off and spend it with my immediate and extended family. I use this time to relax, reflect and rejuvenate so I can start the new year fresh. It helps me to switch off, reflect on the year gone by and think of the potential opportunities and priorities for the year ahead.
Travel has always been important to us as a family, and with travel coming to a halt and most of us unable to visit our loved ones, the past two years have been a good reminder of the transformative power of travel. We often took travel and spending time with our family and friends for granted, but if anything, we are now reminded that travel gives us a renewed sense of purpose of not just to escape, but to discover ourselves, each other, and the world everyone shares.
LILING ONG, FOUNDER, THE CICHETI GROUP
I try to carve out time for myself to do nothing in the lead up to the new year. This frees up time for me to take stock of what's been achieved – successes and failures from the past year – and to recalibrate and set my internal tone for the year ahead.
New year resolutions are a great opportunity to look forward, to appreciate the lessons I've learnt, and to show gratitude for what has been achieved. At times, my resolutions have failed, and I've often come to realise those resolutions have been based on what another person or society has influenced me to change – they were simply not meant for me.
I tend to pour a huge amount of myself into my work and areas of my personal life throughout the year. This has the effect of leading me to feel drained towards the end of the year. The act of just doing nothing allows me to recharge and take an objective view of things, and this helps me to lay the foundations for the year ahead.
MARTHA WASLEN, FOUNDER, DAYAWAY
I take time to reflect on all the successes and challenges of the past 12 months and consider all the opportunities for improvement in the new year. I also read a lot to prepare, motivate and psyche myself for the new year.
I've just read Shoe Dog by Phil Knight (founder of Nike) for the second time and The Hard Thing About Hard Things by Ben Horowitz, co-founder of venture capital firm Andreessen Horowitz. Another book that I couldn't put down was Play Bigger and I'm about to start reading Think Again by Adam Grant.
The most important thing for me though is to look back on the year with an abundance of gratitude. There is so much to be thankful for despite the difficulties we all had to deal with this year, and I find that ending each year filled with gratitude is the best way for me to start the next.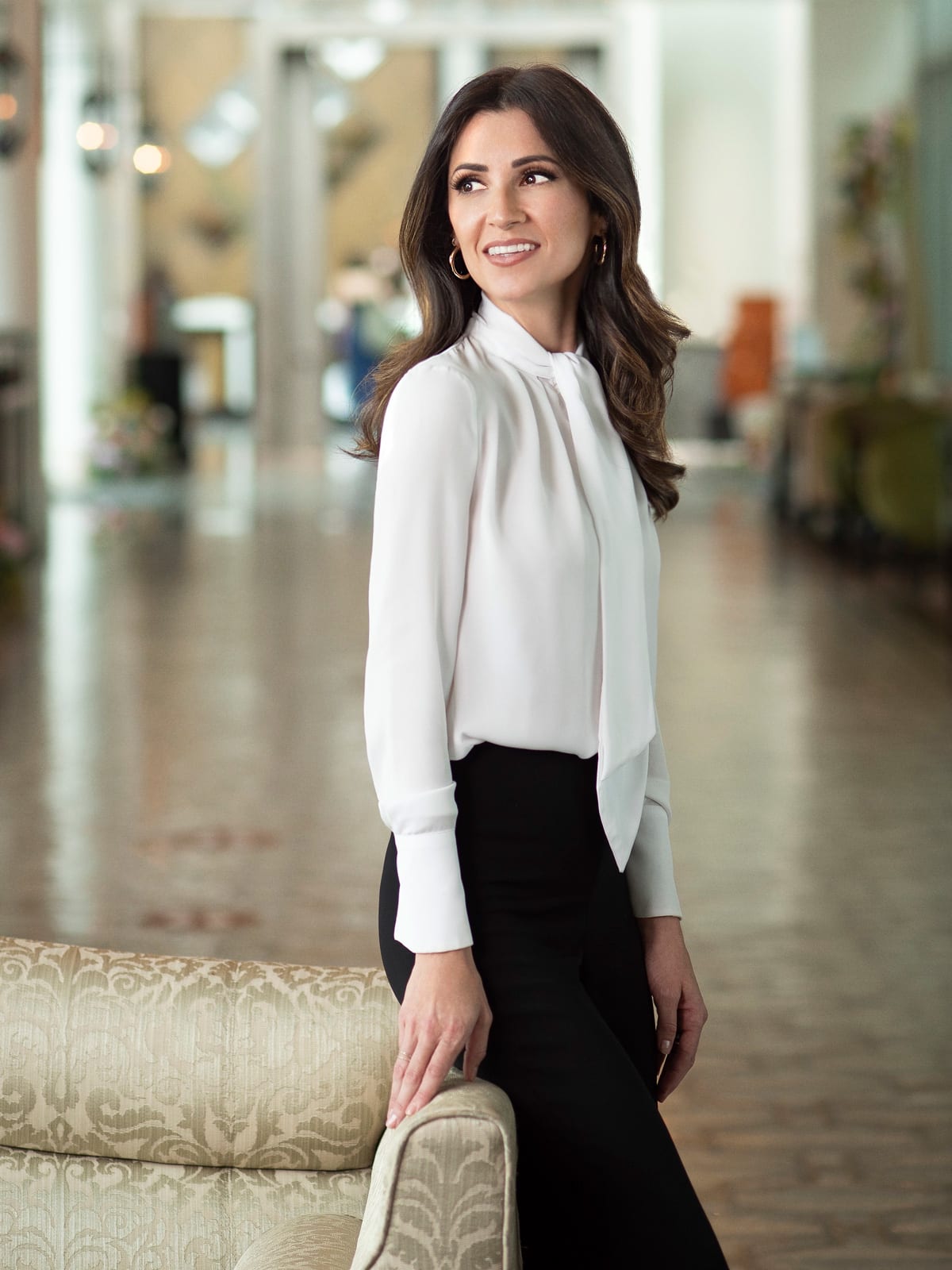 VINITA CHOOLANI, FOUNDER & CEO, FLOAT FOODS
December has always been a month of reflection for me. As everyone takes a bit of breather during the festive period, I tend to hunker down to take stock of everything that has taken place over the course of the year, review and learn from the various experiences to guide me forward on my purpose.
I love listening to podcasts and reading the latest from a wide range of resources to get a fresh pulse and insights. I think it is important to continually grow and evolve in life, with a focus on purpose. To do that, I need knowledge and understanding because knowledge is power. The pandemic has definitely changed my perspective. My focus has been more inward-looking with a new appreciation for a harmony between purpose and the planet. Of food and health, COVID-19 has taught me that life is not to be taken for granted and that every day is to be treasured and nurtured.