The 34-year-old Singapore designer who worked alongside MBS architect Moshe Safdie
A love for drawing led Simon Chiang to pursue a career in design. Since graduating from NUS Architecture, he has gone on to design high-end homes, luxury hotels, resorts and more. What's next for the young talent?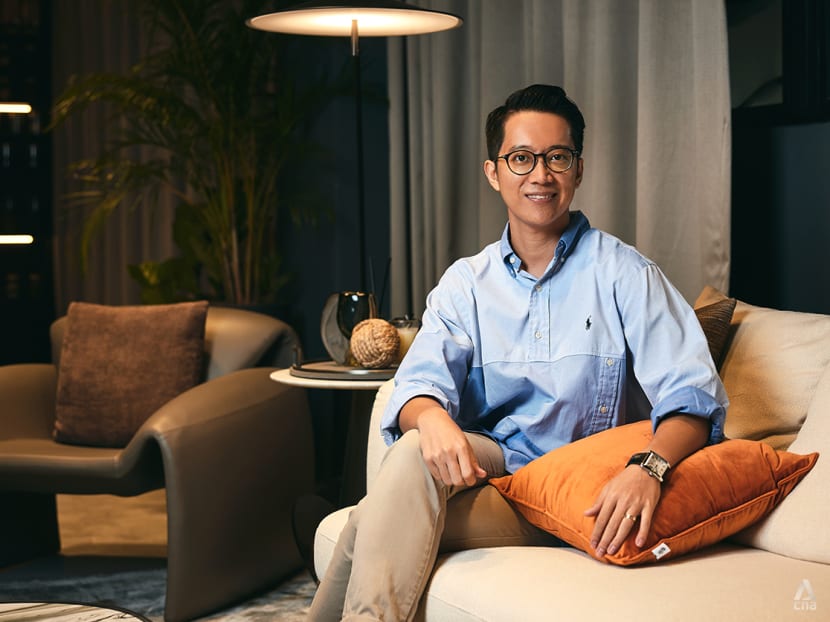 One of the first things that Simon Chiang tells me when we sit down for a conversation one afternoon is that he doesn't identify with the label interior designer or architect. Instead, he prefers the term spatial designer, one who takes into consideration how people live, move and interact in the spaces important to them.
Still, he's not one to pigeonhole himself.
It's a philosophy that has carried him through his years as an architecture student at the National University of Singapore (NUS), as an architectural associate at some of the biggest names in the industry locally and overseas, starting his own firm at 30, and finally, to where he is now – the creative director of German bespoke modular interior builder, Kuhlmann International.
Chiang was born into a Hong Kong family in Michigan, USA, where his father worked. At age six, his family moved to Singapore. Growing up, Chiang had always been intrigued by buildings and architecture. 
"My father travelled a lot and would always bring back postcards of New York with all these buildings and skyscrapers. As a young child, I was inspired by buildings," he recalled. He also remembers spending much of his time drawing.
"I didn't have any electronic games. When my family would go out, like when we go to church or to dinner with family friends, my mum would bring lots of recycled paper from my dad's company along with a pencil. I would sit on the floor, the papers placed on a chair, and I would just start drawing," he shared.
A career in design hadn't always been his goal, however. "I wouldn't say that I knew that I wanted to be a designer or architect right away. But as I grew up, there was really nothing else that interested me," Chiang explained.
At just 34 years old, Chiang has made quite a name for himself. His works have been featured in some of Singapore's top design titles, a nod towards his innate talent and training at several of Singapore's most established firms.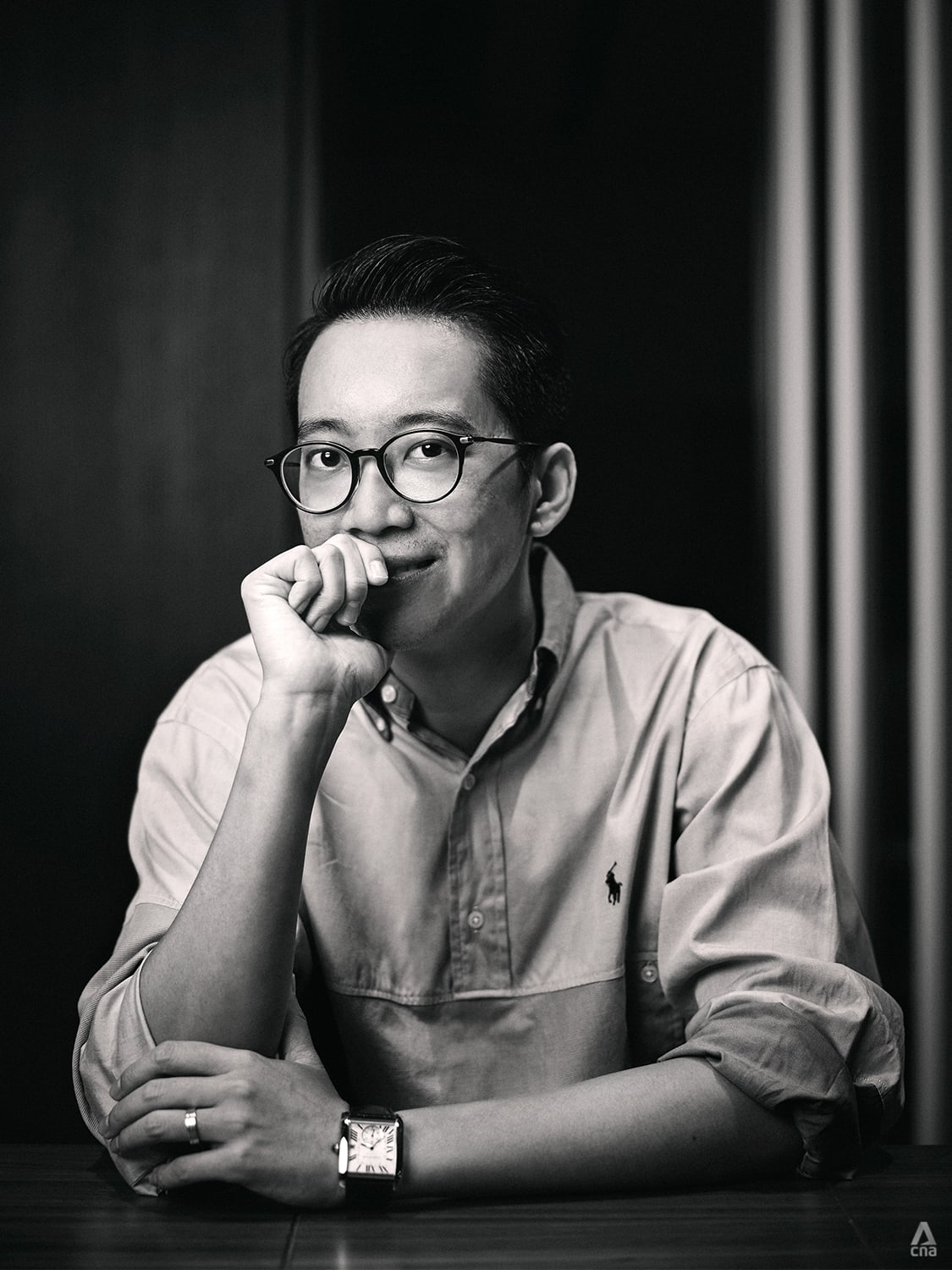 Upon graduating as valedictorian with a Master of Architecture from NUS School of Design & Environment, Chiang began his career at SCDA Architects, an internationally renowned firm established in Singapore in 1995. He had caught the attention of Chan Soo Khian, the founder of SCDA, who was a guest critic at Chiang's final critique session of his graduation year.
"I wasn't sure which firm to join, and then I got a call from Chan's secretary. So I went down for an interview with him and was offered a job immediately. As a fresh graduate, I didn't know much about the industry, but that's where I started," said Chiang.
Chiang spent almost two-and-a-half years as an architectural designer at SCDA, where he worked on several of the firm's projects in the luxury hotel, resort and residential space both locally and internationally. These included the Intercontinental Robertson Quay in Singapore, Waldorf Astoria in Bali, Four Seasons Lijiang in China and more.
After that, Chiang "did a 180". The world of high-end residential homes and luxury hotels is "just one segment of the design and architectural world", he believed, and at his young age, he desired to hone his skills in other aspects of the industry.
Thus, he joined Surbana Jurong as an architectural associate, where he was exposed to more community-based projects such as public housing, shopping malls and hospitals. During his time at Surbana, Chiang was also seconded to Safdie Architects in Boston, USA to work on a design competition with renowned architect Moshe Safdie. Safdie is the architect behind Singapore's Marina Bay Sands and Gardens by the Bay. 
At 30, Chiang struck out on his own and co-founded his own firm, Archetype Studio, together with former business partner Darren Yio. At Archetype, some of his most memorable projects include designing a 5,500 sq ft corner bungalow at Sunset Terrace, the home of a doctor couple and their three children.
"The project was meaningful to me as the couple's father was quite sick at the time, and we managed to finish the house before he passed on. He could really enjoy the end of his life with his family and grandchildren in that house, and that brought him much joy," shared Chiang.
He continued: "That left an impact on me as I am not just designing and collecting a fee. But I am building a relationship with this family, going back for dinners, seeing them enjoy the space and being a part of their lives. That's very rewarding." Chiang adds that he enjoys projects that are more sentimental in nature.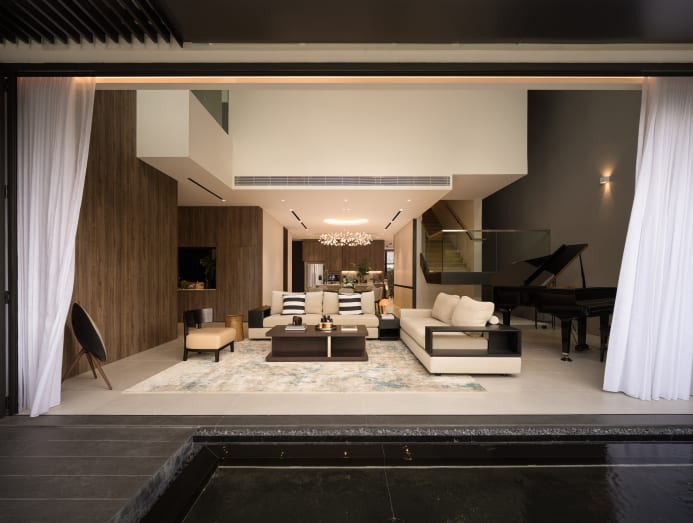 In designing the Sunset Terrace house, Chiang approached German bespoke modular interior brand Kuhlmann International, as his clients had wanted modern, European-styled furniture for their home. Launched in 1923, the nearly century-old brand is represented in Singapore by TMB Pte Ltd and offers modular, customisable offerings for the kitchen, wardrobe, storage systems, architectural interiors and loose furnishings.
Kuhlmann's products merge German manufacturing with Italian artistry. Its modular design structures, which are customisable, are fabricated off-site at factories in China and Germany, which are then efficiently assembled at the client's location. Aside from homes, Kuhlmann's solutions have been installed in hospitality and commercial projects, including the Empire Hotel in New York, Four Seasons Hotel in Shenzhen, Beijing Four Seasons Hotel and The Emerald Seattle.
"My clients were incredibly happy with the final outcome of the house, so I went back to Kuhlmann to say, actually, there's a lot of potential for the brand here," said Chiang. Chiang eventually joined the company as its creative director and is now helping to build the business, offer design services and further educate the Singapore market on its offerings.
Chiang's bio on Kuhlmann International's website describes him as a "young man in a hurry". "I do not shy away from venturing off the beaten path," Chiang said when asked about what drives him. "In my career, I didn't stay in one firm and climb the ladder. I could have, but if I did, I wouldn't have had the luxury and opportunity to try different things. Now at Kuhlmann, I'm at a stage where I still do a lot of design but at the same time, it's also about driving a business. I have stepped off the typical path of an architecture graduate and that has given me the time to pursue other interests."
In December 2021, Kuhlmann opened the doors to its new 3,000 sq ft experience centre in Singapore, located in an industrial building in Kallang Place. The showroom, designed by Chiang, represents the interior of a home, segmented into kitchen, living, dining and wardrobe areas. Chiang envisions the showroom as a space where potential customers – not just homeowners but interior designers, architects, and developers too – can experience the products first-hand.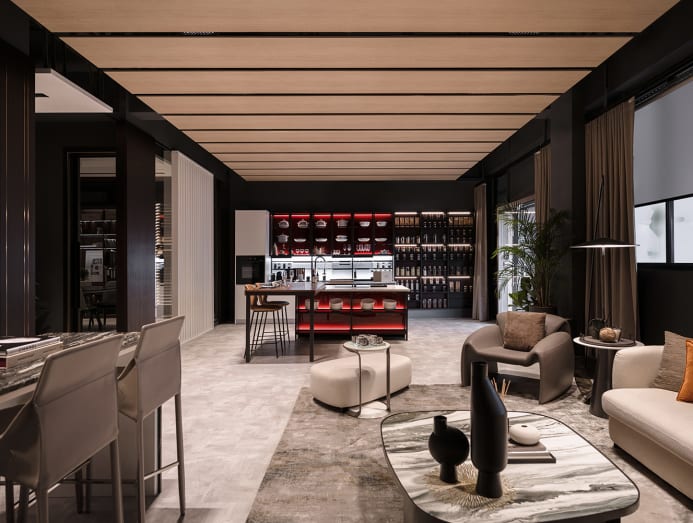 As the cost of renovating a home increases due to manpower issues brought on by the pandemic, Chiang believes Kuhlmann is competitively priced and is in good stead to offer an alternative solution. The fact that all Kuhlmann products are factory-built to a high standard helps to mitigate human cost, he explained.
When it comes to interior design trends, Chiang believes homeowners are now more discerning. "Everyone has Pinterest, everyone has Instagram. But at the same time, there's a lot of fluff out there and a lot of information overload," he said.
Chiang believes that Kuhlmann is "not here to catch trends in terms of design". Instead, it appeals to those who desire a more classic, timeless look. "From my experience in the industry, timelessness in design is something that is a little bit more sophisticated and is not easy to achieve," he said.
The fact that Kuhlmann products are modular also add to its timeless appeal. Homeowners can easily dismantle products and bring them over to their next house. While modular furniture and interior solutions are popular in Europe, it has yet to fully take off here. But with more homeowners desiring flexible solutions for their homes, there's potential for Kuhlmann in the market.
"It's a European thing in a sense that in Europe, many people rent their homes as they move from town to town for work. Whereas in Singapore, we own our houses, so we spend a lot of money to renovate our houses because they are our forever homes. But should you move, you can take the products with you," Chiang said.
Encapsulating what Kuhlmann's products are capable of is a recently completed 800 sq ft, two-bedroom condo unit in East Coast's Seaside Residences, designed by Chiang and his team. As the unit is located next to the sea, Chiang was inspired to include oceanic elements in its design, including the colours of driftwood in the furnishings as well as sandy grey tones to underscore the coastal experience.
The view of the ocean was also brought into the space through reflective materials on either side of the long living room space. Kuhlmann solutions were used in the interior fittings and furnishing.
"Kuhlmann is the perfect tool for any designer as the fully customisable product sizes are beautifully detailed and able to fit any floor plan and type of space. The Seaside Residences condo and the Kuhlmann Experience Centre are very different, but we can achieve a similar sense of calm and subtle luxury for both. Even this apartment with a 4.5m high ceiling can be easily accommodated by our custom products and fittings that are made to measure in our factory," Chiang commented.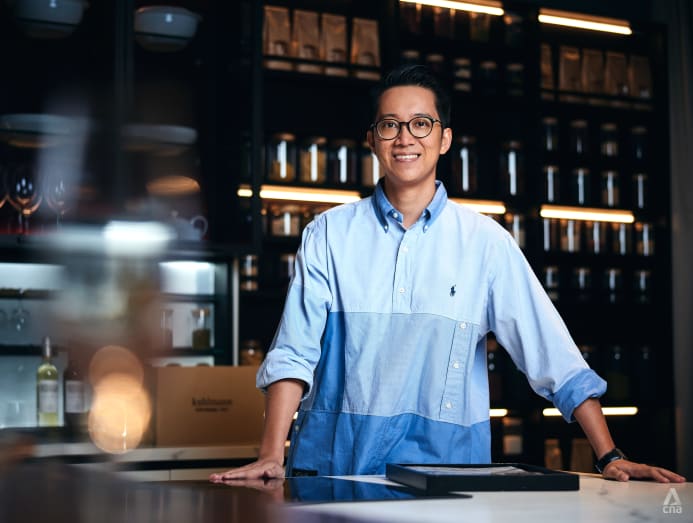 While Singapore is the first Southeast Asian outpost of the brand outside of Europe, Chiang, together with TMB Pte Ltd, hope to eventually expand Kuhlmann to neighbouring countries Malaysia and Vietnam. "We hope to get more people to like the brand. At the same time, we also would like to scale up the business so it can take off, both in Singapore and regionally," Chiang said.