Meet the couple lighting up Singapore's F&B and nightlife scene with unique concepts
From burlesque acts at Lulu's Lounge to the Italian tavern life at bar Milano, the venues created by SJS Group founders Joshua and Sarissa Schwartz are made for memorable nights out.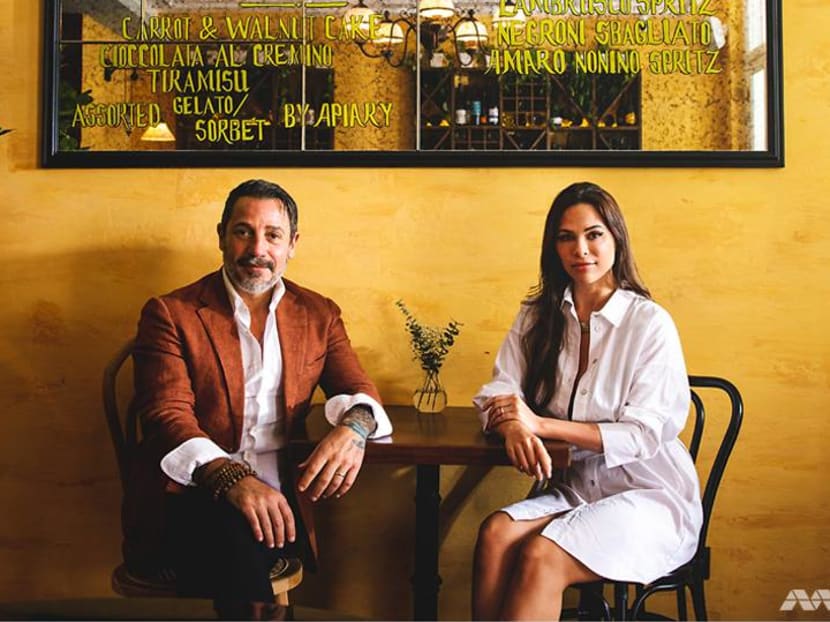 At a time when the global economy is looking grim and local restaurant closures are a dime a dozen, SJS Group founders Joshua and Sarissa Schwartz opened their latest venue, bar Milano, on hipster Keong Saik Road in July.
Such confidence is not unexpected from the power couple of Singapore's nightlife. Joshua helmed Pangaea Group's Asian foray as its director of worldwide operations, starting with Singapore in 2011, before striking out on his own with his wife to establish the SJS Group in 2014.
What followed was a succession of concepts – Bang Bang nightclub, Lulu's Lounge, Employees Only, Papi's Tacos and Pasta Bar – that made Singapore a hip playground for the well-heeled and those looking for a fun time out with excellent food and atmosphere.
"What we try to do throughout the process of building our venues is to ask ourselves: 'What would this place's personality do?'" Joshua, who is the managing director, explained. "While others may latch on to a concept to tell a story, for us it was the story that defined the product."
The discipline in not letting personal preferences get in the way, coupled with a canny instinct for spotting successful concepts, has been the winning formula behind SJS's venues.
CEO Sarissa said: "All our places are quite different, but it has the same element of soul. It's only possible because we build venues that we feel that the market wants and needs, and not do concepts just because we personally like them.
"It's not about what Josh and Sarissa want to see on a menu or on a wall. It's about how we stay true to the place that we intend to create. Otherwise it can go so far off that its identity is lost."
Their travels are often the sparks for new ideas, as they venture off the beaten path and ask locals where they like to hang out. Joshua said. "We open these places because we feel a passion about them. The overriding theme is to create a feeling of being somewhere else. We always start with a feeling."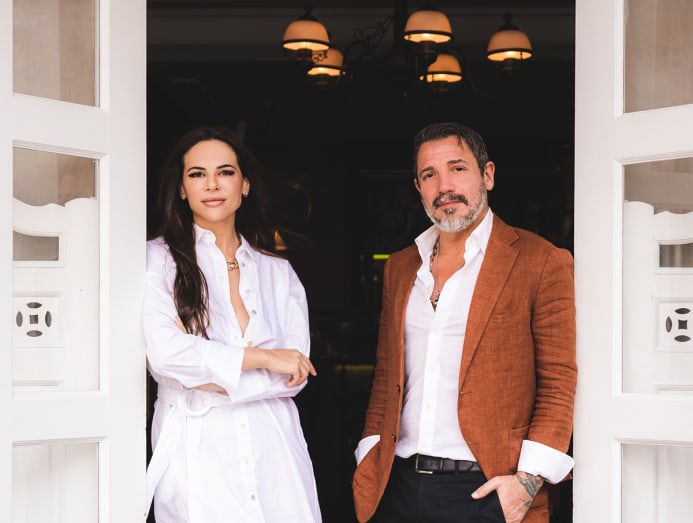 Call it serendipitous or strategic, but the shift from big clubs to cosy nooks is serving the group well in these safe distancing times. "We still love big concepts like say, a 200-seat restaurant," Joshua said. "But coming from doing nightclubs that have so many staff and moving parts, it's sometimes really nice and refreshing to have a small team. Guests feel a little bit more comfortable in a smaller, more controlled environment. In times like these, something like this (bar Milano) works really well."
The grim and uncertain reality of closed Bang Bang and Lulu's (both located in Marina Square) has not been lost on them. They have decided not to serve food just to fulfil opening requirements ("because that's not what the spirit of those venues are") and have been working out possible operation scenarios, "even though we know we probably won't be able to open those venues for months and months to come", Sarissa said.
"We're not living in la la land, we understand there's going to be restrictions, maybe 100 people or less, maybe groups of not more than five. But I do believe that there's going to be a demand for nightlife when they can open again."
It was foresighted planning that enabled the group to jump on delivery services immediately when circuit breaker happened. By then, SJS already had its own website ordering system and surplus employees from closed venues were deployed as delivery drivers, thus giving them quality control on the food their customers receive.
Joshua and Sarissa even test ran every item on Pasta Bar and Papi's Tacos' menus by assessing the taste after each had sat covered for 45 minutes. Joshua said: "We also had DIY packs where you can easily put the dish together. But other than one item, everything else travelled well after we tweaked the cooking time and scaled back on the eggs in some dough."
They also gave weekly grocery baskets for three months to their performers who couldn't work, did an online fundraiser at Bang Bang and initiated a digital burlesque platform where clients can book an online performance for their special occasions.
Throughout the interview with CNA Luxury, there is an unmistakeable chemistry between this couple, who has been together for 11 years and married for six, and a mutual respect of the strengths each brings to the business.
Both feel that the current economic crisis will force F&B operators to think deeper about their operations instead of opening random concepts on a whim or because "they think it would be fun to open a restaurant with their buddies".
Joshua said: "There will, unfortunately, be places that will close. But for the people who are professionals at this, hopefully they will find a way to succeed, and have a better chance to continue and grow. The two of us started off washing dishes, waiting on tables and bartending until we eventually got to the point where we can do this. So we hope that more people would want to be in this industry and make it into a career."
"There will, unfortunately, be places that will close. But for the people who are professionals at this, hopefully they will find a way to succeed, and have a better chance to continue and grow." – Joshua Schwartz