This furniture designer from Singapore is flying the national flag high on the global stage
Among Gabriel Tan's many achievements is his debut collection for Italian furniture brand B&B Italia at this year's Milan Furniture Fair.
Established in 1966, B&B Italia is one of Italy's most respected furniture manufacturers, producing iconic pieces such as the UP armchair designed by Gaetano Pesce with an upholstered ball for an ottoman. Only the most talented designers and architects such as Antonio Citterio, Jean-Marie Massaud, Patricia Urquiola and Naoto Fukasawa have had the privilege of designing for the brand.
This year at Milan Design Week – the world's most important furniture fair held from Apr 18 to Apr 23 – Singapore-born designer Gabriel Tan's name was added to this list with his Quiet Lines collection. At 40, he is the youngest designer for the brand. Comprising a writing desk, bench, bedside table and folding screen, the collection was conceived to bring calm to the bedroom with elegant steel structures and soft silhouettes. "The collection features leather padded surfaces that produce a visual quality of softness and comfort, signalling for the mind to relax. The satisfying, muffled 'thud' accompanying the simple act of placing our belongings on padded surfaces becomes an analogy of rest. The fine-grained leather makes the experience even more luxurious and indulgent," described Tan.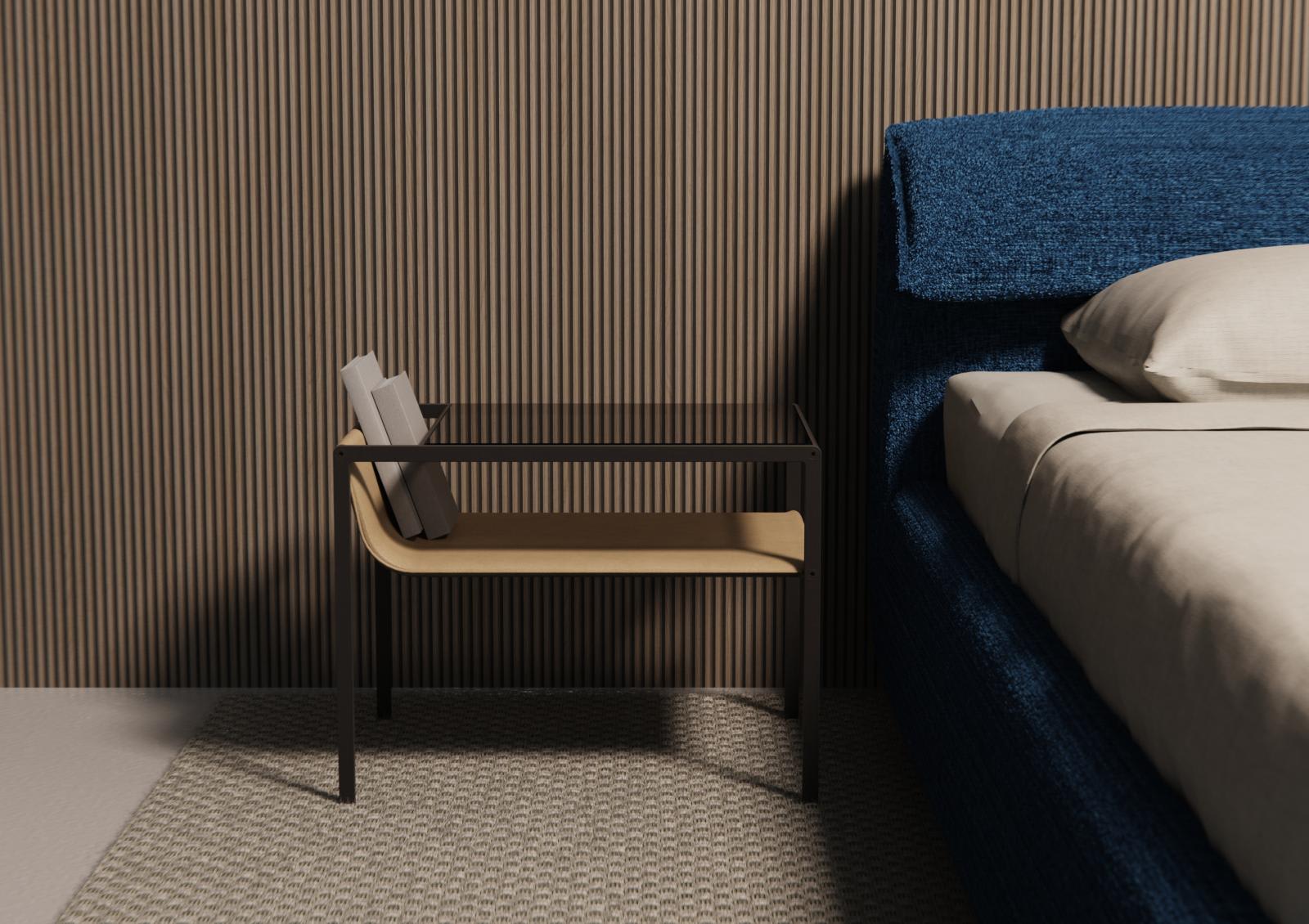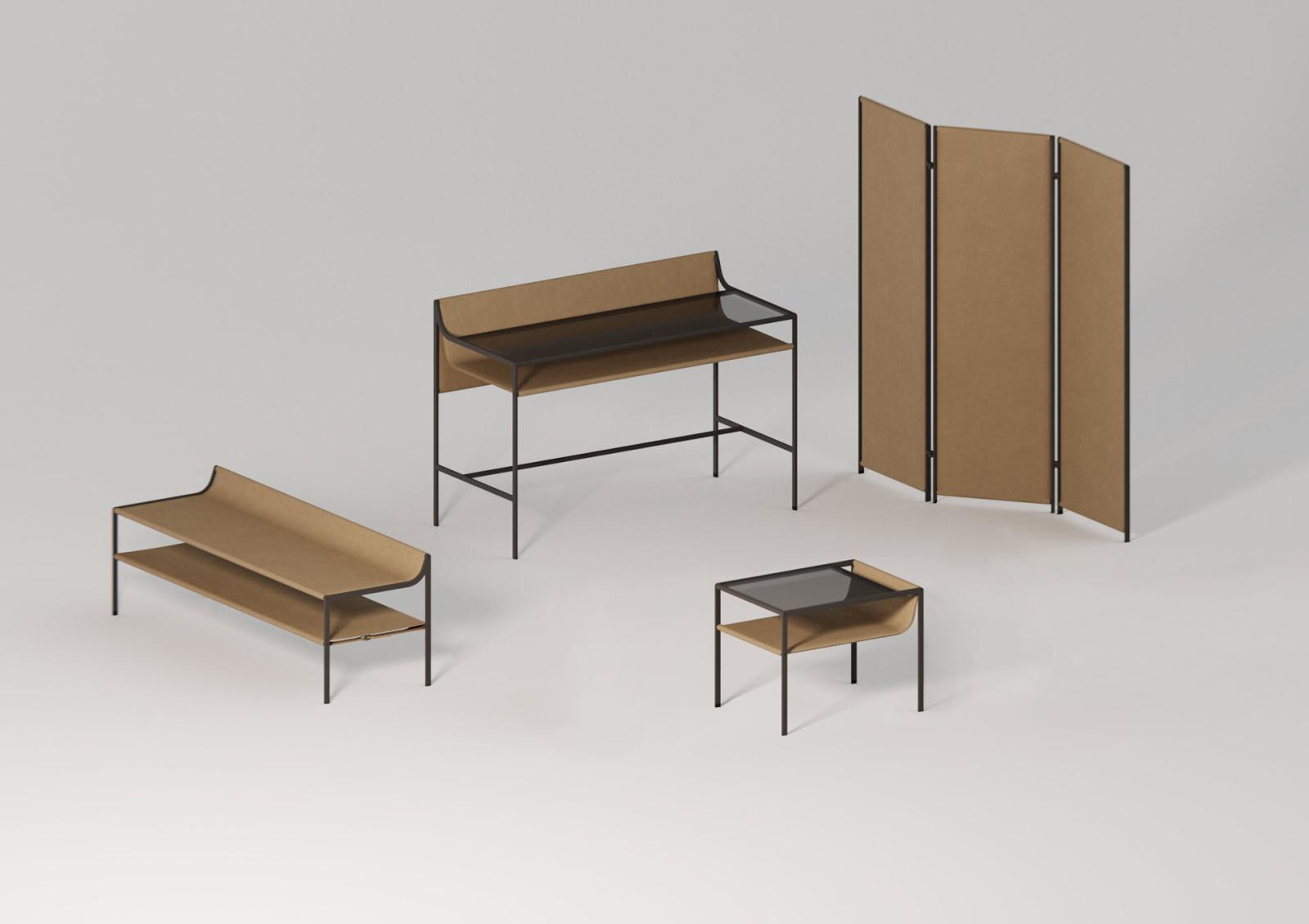 The collection is also commendable for how it addresses waste in the industry. Components can be easily dissembled and separated so that each part can be individually reupholstered, refinished or repaired. "This results in an extension of the product's lifespan and reduction of waste. For a hotel or consumer who values longevity, this is a game changer. Circularity is an important part of sustainable design, and designers have a responsibility to consider the environmental footprint of our work," Tan commented.  
He was pleasantly surprised at how the pieces were so well received. Influential global design publications Wallpaper* and Surface magazines featured them as one of their highlights of Milan Design Week, and the B&B Italia country dealers expressed excitement about their design and the fact that B&B Italia was working with new talents outside from their stable crop of designers.
Tan's other projects showcased during the fair also received much attention. Still Life – The Art of Living was an exhibition he curated, set in the home of a Milanese couple in Porta Venezia. Within, he displayed his designs for Ariake (for whom he is also creative director) and Origin Made, a brand that he co-founded with his wife Cherie Er in 2018. He also launched the Yasumi headboard for Swedish luxury bed company DUXIANA and Ariake. The bedhead, with an integrated platform and nightstands, is a special collaboration between the two companies combining Japanese Hinoki wood and Swedish Kolmarden marble. At Future Impact, an exhibition highlighting six Singaporean designers, Tan made a point about the on-going war in Ukraine and the uncertain economic climate that clouds the end of the Coronavirus pandemic lockdowns with the poetic Carnation lamps.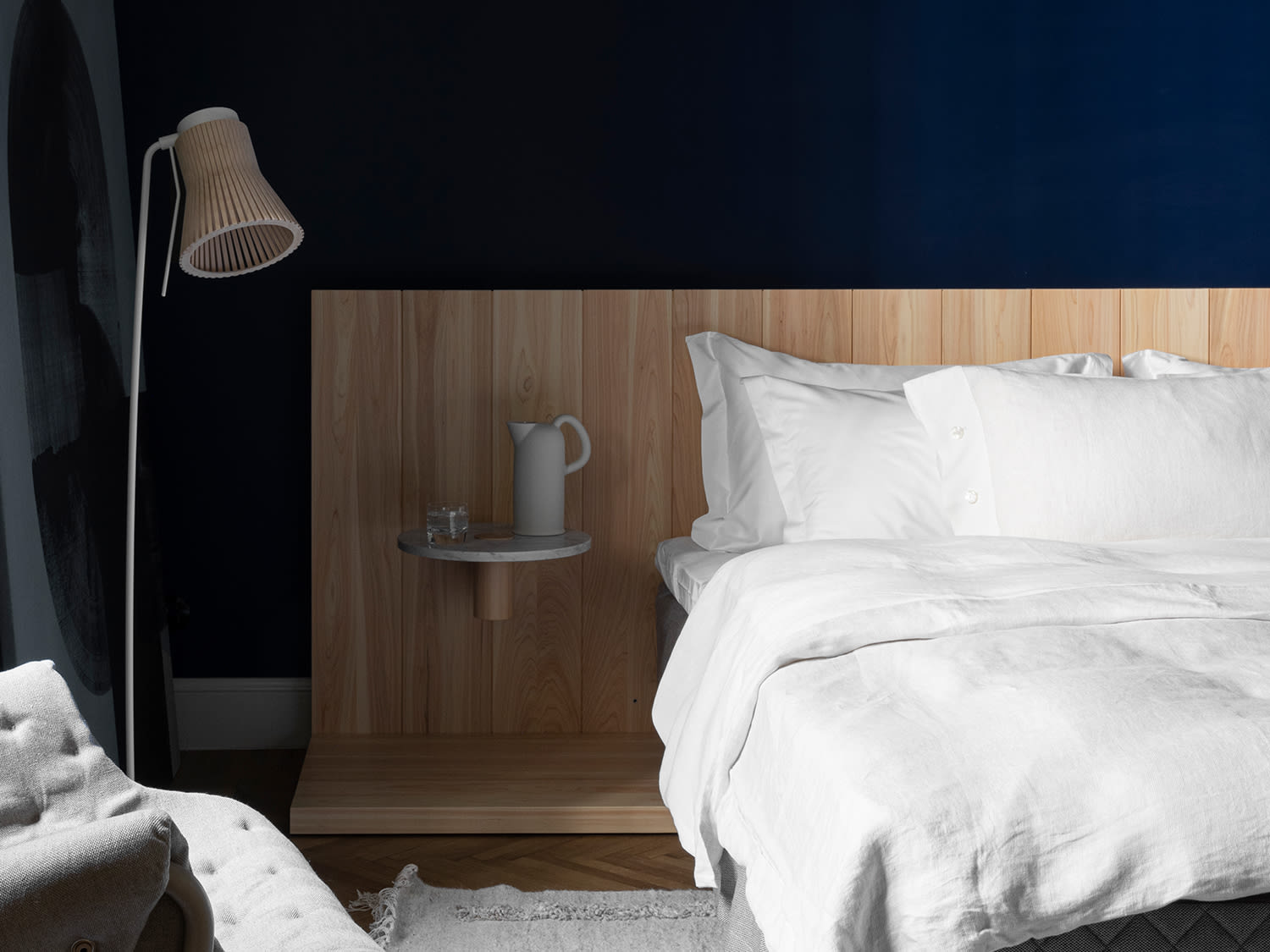 Testament to his love of craft, Tan transplanted his family to Porto in Portugal during the pandemic to be close to small-scale artisan workshops that manufacture objects for Origin Made. Alongside well-known creatives such as Signe Hytte and Norm Architects, he has designed and produced pieces such as the Charred Vases made from Barro Preto – an ancient Portugese technique of firing earthenware in a soil pit – as well as The Weaver's Bench, made by Maria Adelina. The spirited craftswoman in her 60s is one of the last weavers in Pacos Ferreira, a furniture-producing town in Portugal. When Tan started Origin Made, he ambitioned for it to be a respected international brand for design-craft objects and furniture, "with accessible distribution but always retaining our soul of being true to the art of making by hand". The brand has certainly achieved that. It is sold in the most prestigious shops worldwide, such as Kollekted By in Oslo, Asplund in Stockholm, The Conran Shop in London and Seoul, The Noguchi Museum store, and Herman Miller Store in New York.
These achievements are commendable for someone who grew up in the Singapore during the 1980s and 1990s, where a career in industrial design was unheard of. Tan discovered it by chance when he stumbled upon design books in the library. "I was in the navy doing my military service and read them before lights-out almost every night. I was fascinated that such a profession even existed," he recalled. It was good timing then that the National University of Singapore introduced a Bachelor of Industrial Design programme. Tan applied and was accepted. "I felt a sense of renewed purpose because as a young child, I was obsessed with drawing and art but peer pressure to conform to a 'normal' boyhood of sports meant basketball, soccer and table tennis soon replaced art. I have always felt that I lost something in those growing up years and was so happy that I was still considered good enough despite not having connected to my artistic side for so long," he contemplated.
Hungry for experience, he took part in many external design competitions while still in school. During his third year, he won two. One was a thin glass wedge of a martini glass for the Bombay Sapphire Asia Award and the other was a conceptual waterless washing machine for the Electrolux Design Lab Award. "These resulted in sponsored trips to Tokyo Design Week, Stockholm Design Week and Milan Design Week for jury presentations and award ceremonies," he shared. The indefatigable young designer also self-initiated an exchange program to ECAL in Lausanne, Switzerland. These invaluable experiences sparked a desire for Tan to focus on furniture design. It resulted in Outofstock in 2006, a studio formed between him and three friends from Singapore, Argentina and Barcelona. They exhibited at Milan Design Week during his fourth and final year of university. Nine years later, Tan started his eponymous design firm, as well as Studio Antimatter where he delved into interior design.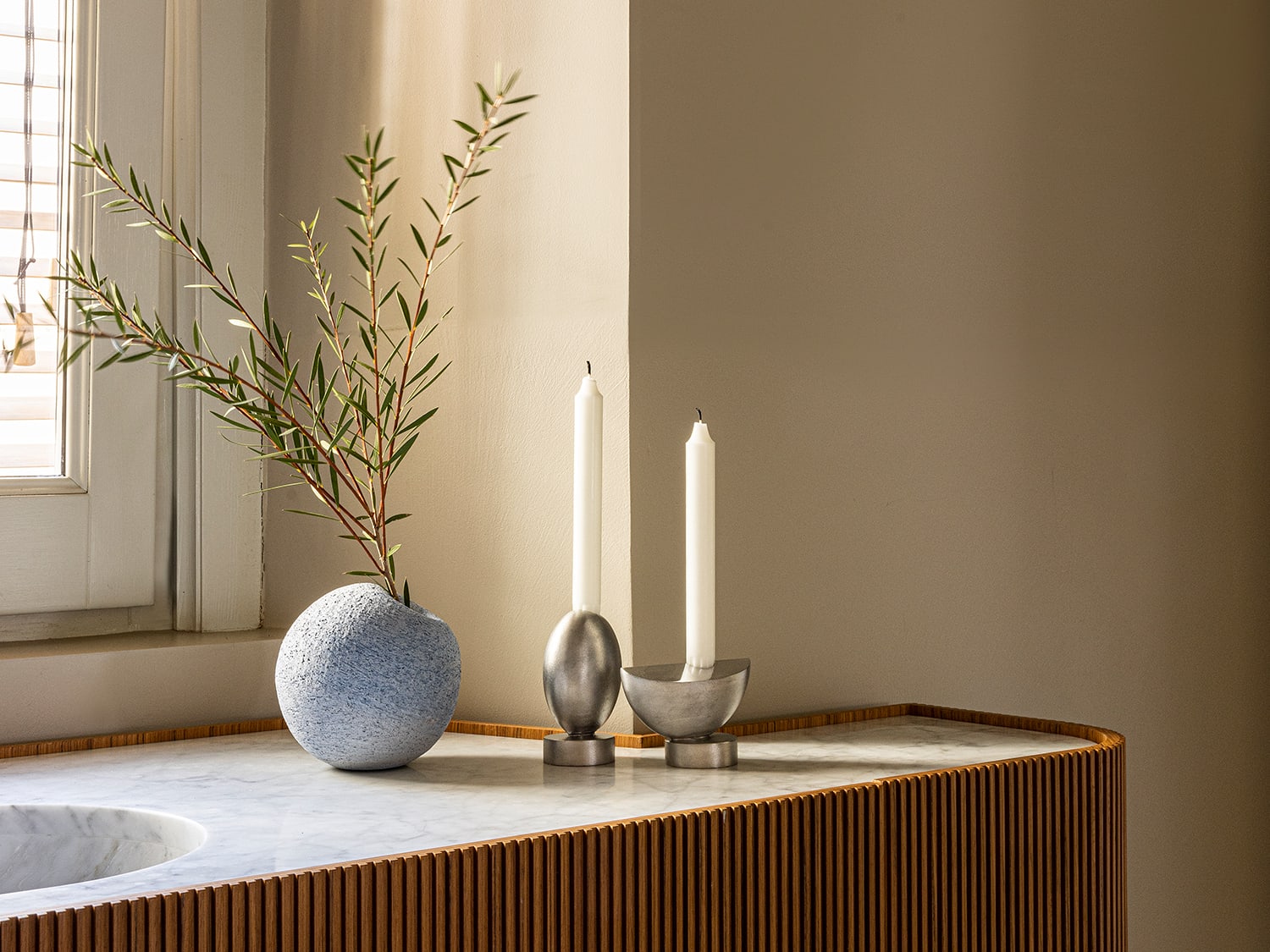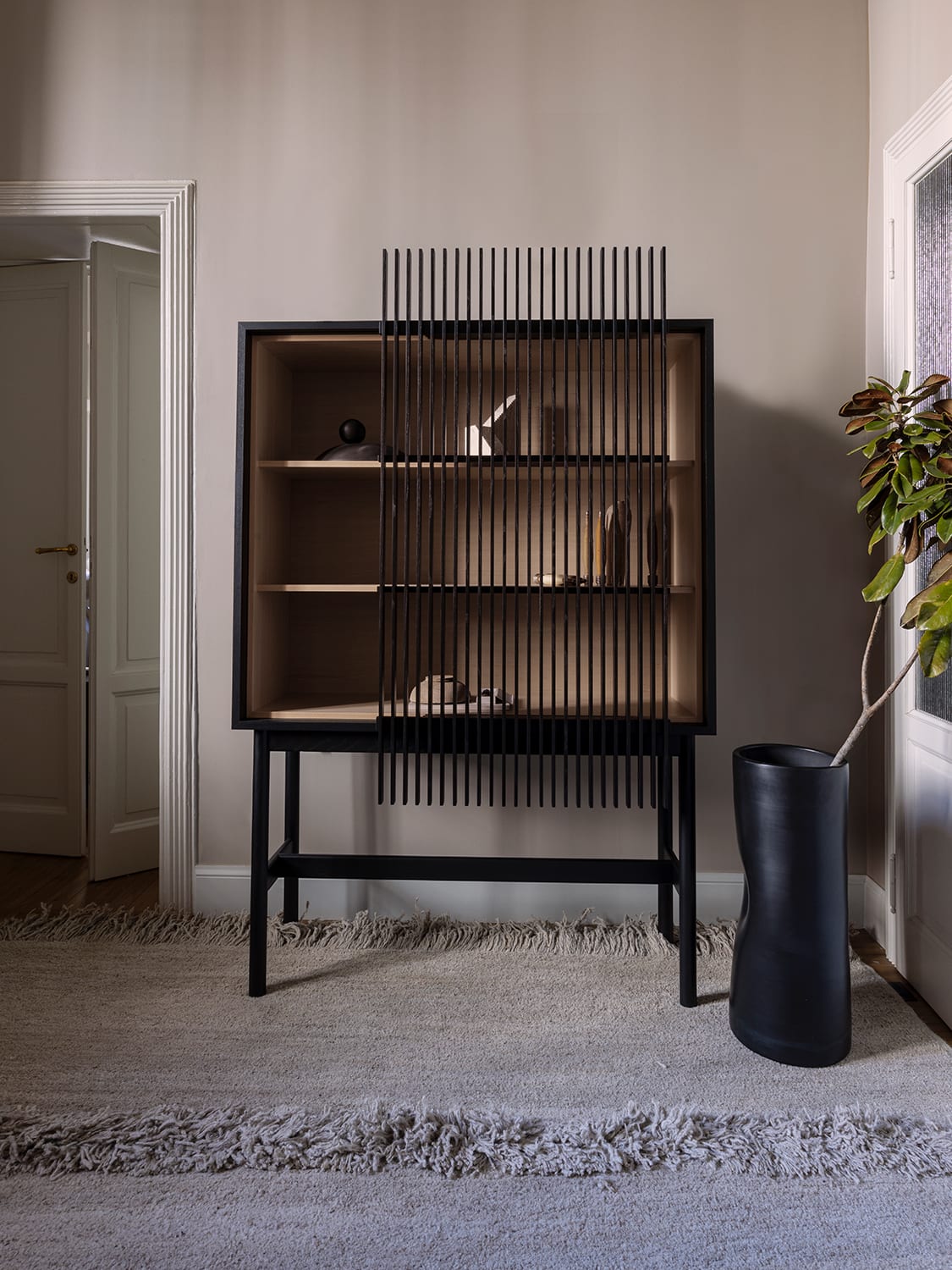 "That was another milestone, as I started to build my team and design vision with more confidence and experience," he reflected. In the same year, he met Japanese furniture factories Legnatec and Hirata Chair that initially asked him to design a furniture collection for the Singapore market. He convinced them to take a global perspective with a new brand, Ariake for which is also the creative director. He did the same for Turn Handles, a Singaporean brand that works with international names to create sleek, beautiful door hardware.
In a way, as a creative director where he curates designers and craftsmen to collaborate with brands, he is following in the footsteps of George Nelson. He is a fan of the American designer "not only for his timeless designs, but also for the way he discovered and introduced other designers such as Alexander Girard, Charles and Ray Eames and Isamu Noguchi to the Herman Miller brand".
Some of the collaborators are contemporaries Tan admires, such as Staffan Holm from Sweden. "He is a great friend of mine and an excellent designer, especially with wooden chairs and cabinets due to his background as a cabinet maker. The clarity and simplicity of his new Hikari cabinet for Ariake blew me away," he remarked. Tan's eye for talent has resulted in the success of these brands. This year at Milan, cross-disciplinary design studio Neri&Hu's Umu collection for Ariake was selected as the 2023 winner in the Bedding category of the prestigious ELLE DECOR International Design Awards (EDIDA).
Tan's own designs – sophisticated with quiet nuances and a strong material sensibility – reflect his gentle personality. There is no ounce of ego about Tan despite his successes. He is quick to celebrate the achievements of other Singaporean contemporaries such as Nathan Yong, Studio Juju, Lanzavecchia Wai, Forest & Whale, Olivia Lee and Tiffany Loy.
"When I was a student, the global perception was that Singapore was still in its infancy in terms of design, with Patrick Chia the only furniture designer working internationally. This has changed with these designers changing the global perception of Singapore design. "The rise in homegrown design brands such as Scene Shang, Commune, Folks and JotterGoods has given local and international consumers more choices for buying original, designed-in-Singapore furniture," he explicated.  
The next step would be to educate consumers and the governing bodies on authenticity. "Duplicates of original designs are inferior imitation goods that should not be supported. I have seen with my own eyes pirated 'designer' chairs break and someone getting hurt in a local restaurant and sat on imitation chairs in luxury hotels in Singapore with completely distorted proportions that made my back hurt after a short sitting," lamented Tan.
Likewise, he values honest working relationships with clients. Aiming to build long-lasting working relationships with existing clients, he avoids working with direct competitors so that the studio is known for its ethics and integrity. For him, this is more important than chasing fame. "I want to focus on producing quality work rather than quantity, to have the space to experiment and innovate and not be caught up in a loop of chasing the next commercial project," he affirmed. "I think that is important if we want to create designs that can be considered part of design history 100 years from now."