The Singaporeans designing furniture for swanky resorts around the world
With furnishing projects in Maldivian resorts like the Waldorf Astoria and Niyama Private Islands, as well as Singapore's own Capella and Mandarin Orchard, onestop is probably the Singapore-based furniture company that you have never heard of – until now.
The next time you head to Capella Singapore for a much-deserved break from reality, take a moment to enjoy the elegant outdoor furnishings as you relax in your private villa pool.
And as you bask under the tropical sun on the deck chairs and lounge seats, consider them a little preview of what you might expect when you finally make your way overseas for a dreamy beach getaway – perhaps in the Maldives.
Unbeknownst to many, the outdoor furniture at the recently refurbished Capella Singapore are made by Singapore-based premium hospitality furniture company onestop. For more than a decade, the company has been manufacturing furniture for swanky resorts in the Maldives, including Niyama Private Islands, Jumeirah Maldives and Waldorf Astoria Maldives.
The brainchild of two university buddies, Shaffiq Olia and Sung Tze Yang, the duo got into this business in 2008 when they were exploring potential business ideas in the Maldives as Olia's family had business interests there.
"We considered piling work for construction but that would be a very expensive capital expenditure and hospitality amenities like bathroom shampoos are so widespread there is hardly any money to be made," said Olia. "Then, an architect we met suggested thinking out of the box and to consider going into furniture production."
At that time, he noted, many resorts had to pay "huge price premiums" to import large quantities of furniture from traders in Bali, Dubai or Europe. So, the two of them had the idea of offering custom-made furniture to resorts at a lower price by cutting out the middleman and working directly with furniture makers in China-based factories.
However, there was another hurdle to cross. "At that time, there were still misconceptions about the quality of Chinese products," said Sung.
So the two of them travelled to China to conduct their own factory visits in order to better understand the capabilities of the makers, even investing in making prototypes to assure potential clients in the Maldives of the quality of their furniture.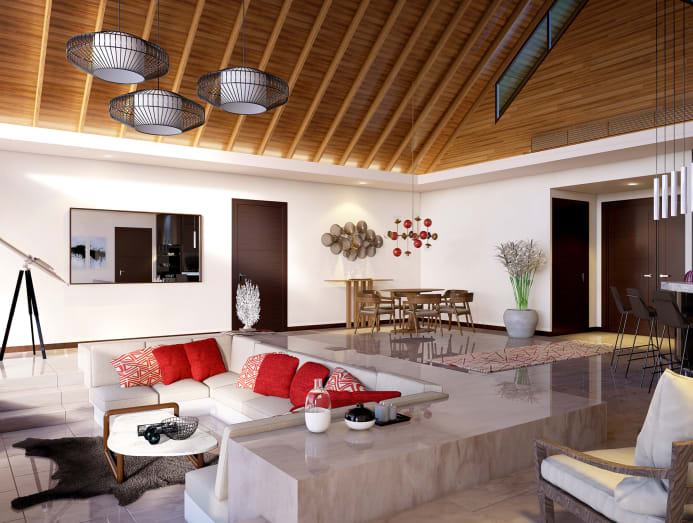 "Because the Maldives has a rather small business community, if you do one job well, word gets around," Olia observed.
One job led to another and within two years of setting up their company, they won a big contract with Niyama Private Islands to outfit the villas with loose furniture. "We were basically a market changer," Olia added.
This big break led to a growing number of Maldivian resorts commissioning them to supply custom-made furniture as word of mouth recommendations grew. To date, they estimate that they have worked on some 45 properties – or roughly 30 per cent of the resorts – in the country. Some recent highlights include the Crossroads Maldives and The Nautilus Maldives, all of which have been critically acclaimed.
One of the key turning points in their trajectory, they say, is taking over a factory in China when its owner retired from the business. "We were able to bring a bit of Singapore's management style to China and this changed how we could continue to improve the standards of what we produce," said Sung.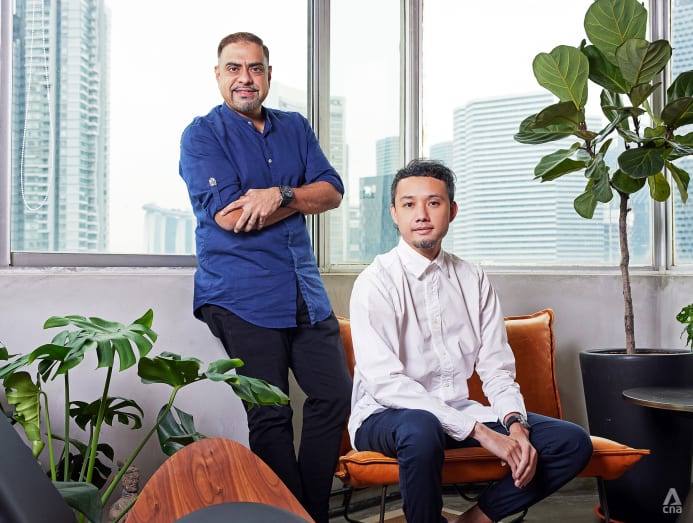 They also work with factories in the "deeper regions of central Java" to offer a wider range of furnishing options and offer value engineering services by offering cost-effective and creative ideas and material solutions to assist the designers in meeting budgets. They currently have more than 200 staff across their offices and factories in Singapore, China and Indonesia.
In Singapore, the group has also provided furnishings for Mandarin Orchard as well as Jigger & Pony. Besides the Maldives, onestop has also managed furnishing projects in Fiji and the Seychelles.
What is apparent, even as they continue to grow the company's footprint around the world, is that they have left a part of their hearts in the Maldives. In the pre-COVID-19 days, Olia would bring his wife and twins to the Maldives for family vacations while Sung would go diving at least once a year.
These days, their travels have been significantly reduced and they now rely much more frequently on Zoom meetings to keep in touch with their team and clients. But while tourism has slowed down due to travel restrictions, the hotel industry has not been entirely decimated in the Maldives.
"The Maldives only shut down for two to three months. A good number of luxury resorts were open since April last year and were looking at 60 to 70 per cent occupancy through COVID-19," Olia observed.
"These are the resorts that people get to via private jet or private boat, so there is a lot of privacy and geographically, they are also isolated. And resorts ensured that every staff was vaccinated so travellers are among people who are vaccinated."
At the same time, among the resorts that chose to shut down temporarily, some had chosen to embark on refurbishment projects in preparation for when travel ramps up again, he added.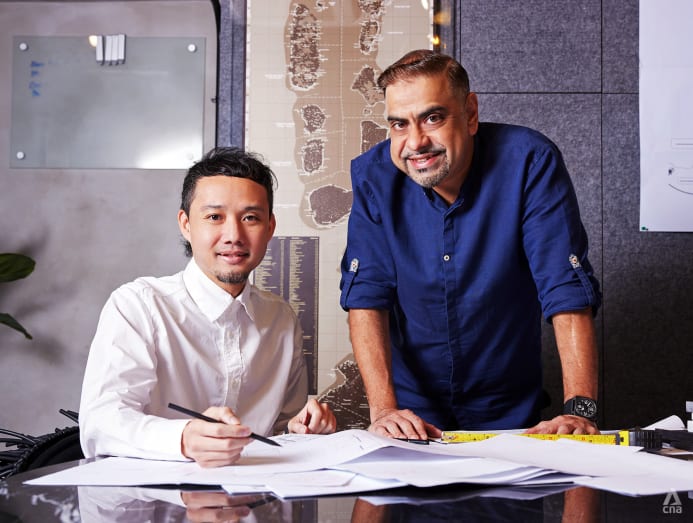 However, one sector they are not likely to expand into for the time being is creating furniture for the retail sector. It is not that they do not have in-the-know fans. Every now and then, they do receive emails from resort guests asking if they can purchase a particular piece of furniture like a traditional swing or a daybed, said Olia.
"With a heavy heart, I will have to tell them that we really can't as there are economies of scale to doing what we do, as retail and contract furnishings are two entirely different industries," Olia said. "But if they are really interested, I will share the cost of the product. Normally, after they look at the cost, they will fall off the chair and forget about us after a while."
This means, as of now, the best way for design and travel junkies to enjoy onestop's furnishings is to jet off for a vacation. So, here's hoping more VTLs open up soon!