Singapore's healthcare heroes pick their favourite food takeaways and deliveries
In support of local F&B businesses, our doctors reveal their favourite food delivery and takeaway joints.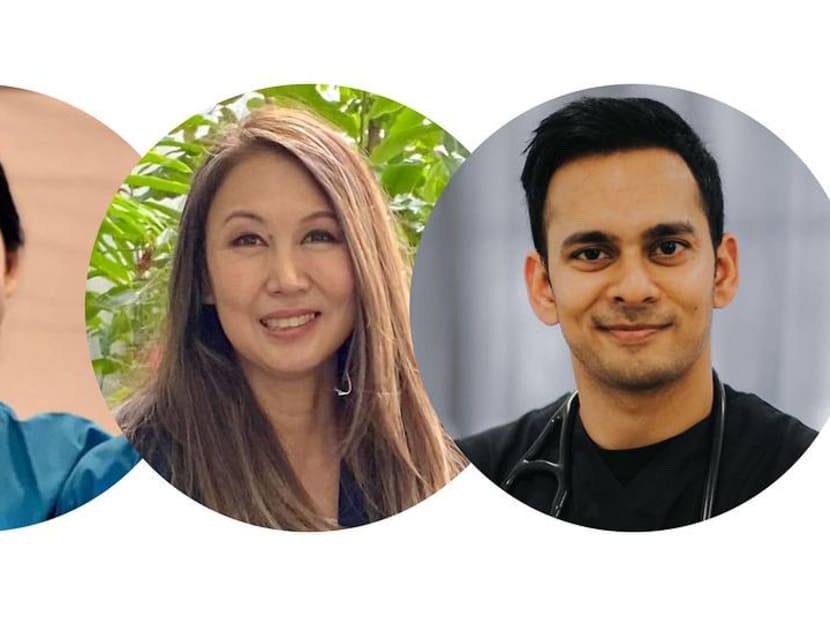 Food, Singapore's national passion, is a source of comfort and joy for many, especially during the past few months. No surprises, then, that our heroic doctors, many of whom are at the frontlines of the coronavirus battle, are seeking respite in a warm, hearty meal too.
Plus, every takeaway meal counts in helping to keep the businesses in our vibrant food industry going during these tough times. CNA Luxury picks the brains of seven doctors in Singapore to find out which F&B outlets are on their speed dial when they need a dose of nourishment for their bodies and minds.
DR JADE KUA, PEDIATRIC EMERGENCY SPECIALIST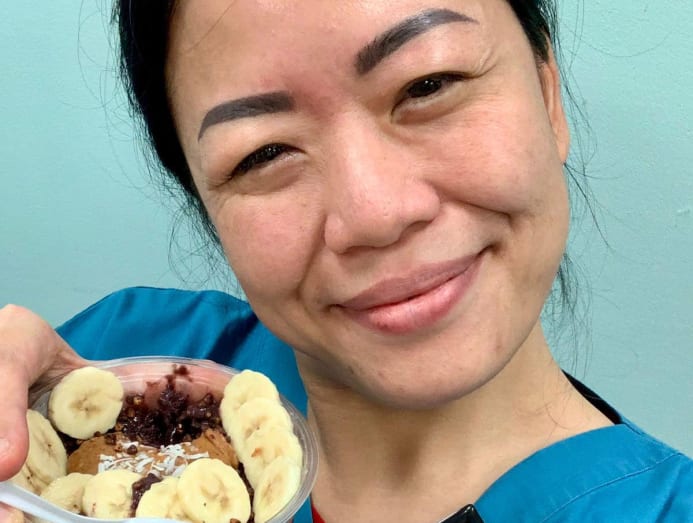 "Food is my language of love. When the circuit breaker kicked in, I realised that the mood among small businesses was low. At the same time, I was aware that there were friends and donors who wanted to buy healthcare workers a meal. When I was recently in quarantine, I was in a position to connect the dots and matched donors to F&B businesses to coordinate food drops to healthcare workers.
As I didn't want to turn physical isolation into social isolation, I began using Instagram Live to share where the food was being sent to and word began to spread. Now that I am back at work full time, I just do referrals as there are other movements that are helping with this. It is lovely how so many like-minded people are reaching out."
Her favourites:
Keng Eng Kee Seafood was one of the first to reach out for this initiative and the owner did so much for the movement. Everybody has told me they love the food.
People think acai is a dessert but the bowls from The Acai Collective are a meal in themselves.
There are many cute little shops that sell baked treats. Recent discoveries include Baker's Bench Bakery and Ten Butter Fingers.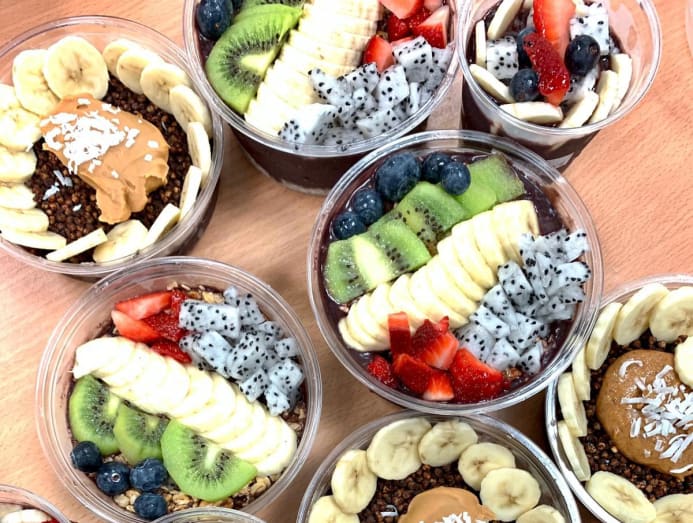 DR LOH MAY-HAN, CONSULTANT AND OBSTETRIC ANAESTHESIA LEAD, AND DR ADRIAN NG, CONSULTANT ANAESTHESIOLOGIST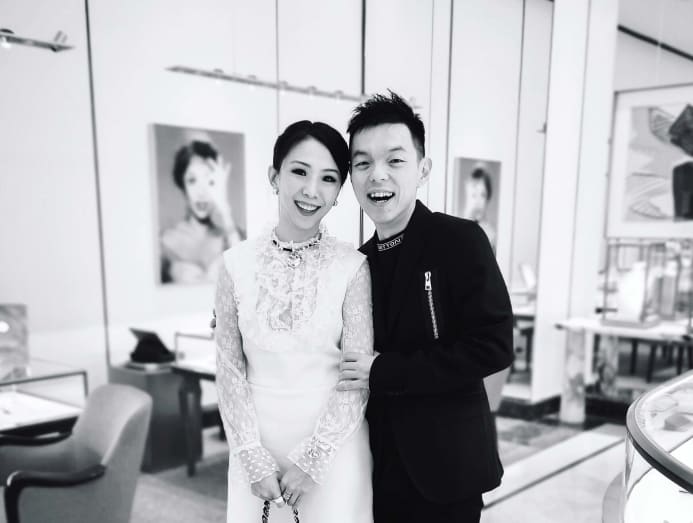 Dr Loh provides anaesthetic and peri-operative care and she has been involved in the multi-disciplinary workflow planning and management of COVID-19 positive pregnant patients. She recently published a clinical opinion paper on this topic in a medical journal. She is also the undergraduate medical education director and assistant professor of Yong Loo Lin School of Medicine, National University of Singapore and is involved in planning how medical students may resume clinical training safely.
Dr Ng takes care of patients in the peri-operative period who require anaesthesia or sedation for their procedures or surgeries. Medical emergencies still occur during this period and anaesthesiologists get called in to provide anaesthesia, sedation or intensive care support where necessary.
"Food is not simply a means of sustenance, it also provides comfort. We look forward to meal times where we enjoy not just the partaking of food but also the time spent together. We have always supported our lively local F&B scene – even before this crisis – through eating out or doing takeaways almost every day. An interesting point is that the online selection and variety of food is much greater these days as a result of more restaurants and food outlets pivoting to food delivery and take-outs – it is always good to have more choices."
Their favourites:
New Ubin Seafood's USDA Black Angus 'Choice' Rib-Eye served with Idaho potato wedges and Heart Attack Fried Rice is not for the faint-hearted. The decadence of beef drippings in the aromatic fried rice is simply out of this world!
Pince & Pints offers fresh lobsters with a succulently sweet bite. The Lobster Noodles have an amazing wok hei reminiscent of the famed lobster noodles from Bayswater, London and eating it is like a trip down memory lane back to the good old days when we could travel.
Fish Mart Sakuraya is a no-frills Japanese fish mart with a fresh selection of sashimi that is air-flown from Tokyo, which is great for satisfying the sashimi craving. With a bit of imagination, we can visualise ourselves in the hustle and bustle of Shibuya.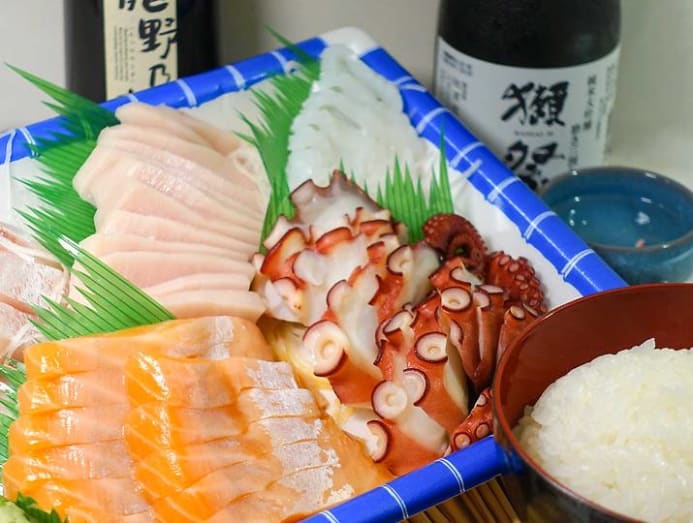 DR KAREN SOH, MEDICAL DIRECTOR

Prive Clinic's Dr Soh has been volunteering with HealthServe to care for migrant workers who live outside the dormitories and who need medical attention.
"When the circuit breaker first started, there was a great need to look after the food and basic needs of the migrant workers. I worked with Hope Initiative Alliance and Alliance of Guest Workers Outreach to raise funds to pay for meals that were delivered to the dormitories when they were designated as isolation areas and the migrant workers were not allowed to go out to buy food or groceries. Personally, I enjoy having meals delivered from restaurants to my home and I order them for my friends to enjoy too."
Her favourites:
We had fantastic popiah and Hokkien mee from Po. They use the best and most luxurious ingredients to elevate everyday food into something special, while retaining the essence of the dish. For example, the Hokkien mee came with caberino prawns and still retained the wok hei when it arrived. That was no mean feat.
The Korean fried chicken from Huraideu came crispy and coated with a wicked hot sauce.
I love the tomahawk steaks from Butcher Boy and Meatsmith. The meat was done to our preferred doneness (medium rare) and is juicy and tender. The marinade was also perfect and we could still taste the char.
DR JUNE GOH, SENIOR CONSULTANT IN ANAESTHESIOLOGY & NEUROINTENSIVE CARE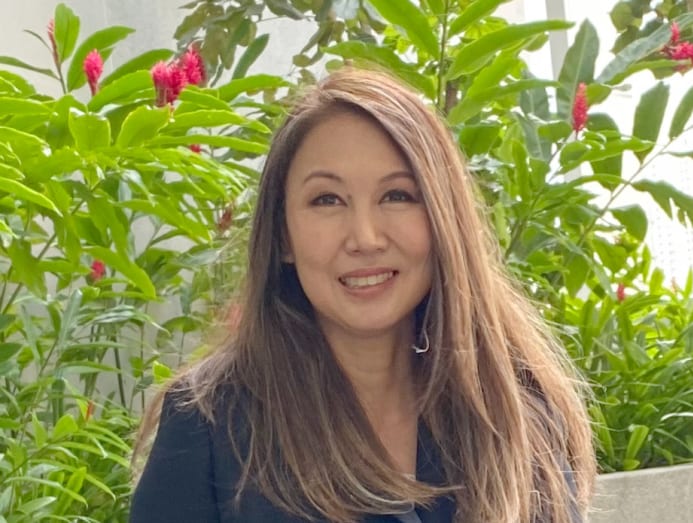 "To me, food is finding a way to stay close despite social distancing. During the circuit breaker, I was introduced to food from all corners of Singapore by relatives and friends. It has been hard not going out with friends, so we've been meeting up for Zoom dinners and ordering our favourite food for each other. I also want to support my friends in healthcare, especially those who live by themselves, who hardly have the time or energy to cook after a long day at work – so I've been sending them meals or goodies (or both). I've also sent food to certain charities."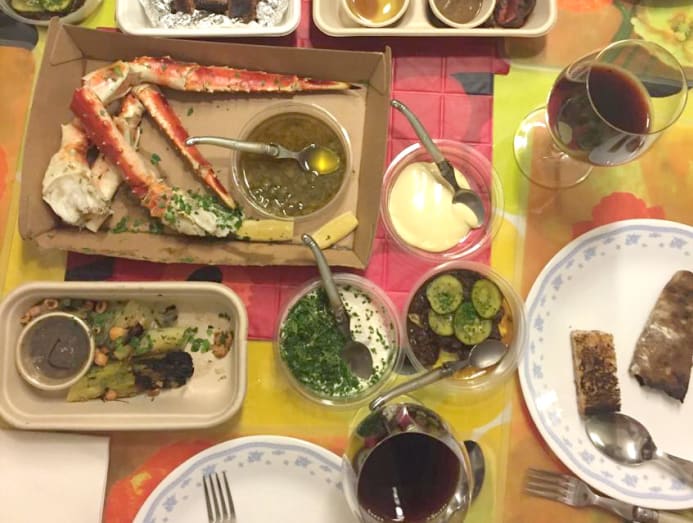 Her favourites:
Burnt Ends is one of the top 50 restaurants in the world and so difficult to get a reservation at. It was nice to be able to enjoy their world-renowned cuisine from home. The beef and crab legs with the amazing sauces was excellent. This is not a meal to rush through as it does require proper plating and reheating to enjoy it to the fullest.
Bak chor mee stall Huang Da Fu (31 Commonwealth Crescent) is my husband's favourite post-tennis haunt. The dish has plenty of ingredients and the right balance of vinegar and spice. There's the added bonus of adding more fried pork lard from a huge container at the front of the stall. I always complain that I have too much mee pok in my bowl but it still gets finished anyway.
Our family has been regular customers of Island Creamery for years. We love the high quality and variety of flavours. I order pulut hitam and chendol flavours for the older folks and Milo Ping Pong and coconut swirl for the kids.
DR FELIX LI, LEAD AESTHETIC DOCTOR

Thomson Wellth Aesthetics Clinic's Dr Li has been volunteering full-time at a community care facility to provide medical care for residents as they recover.
"To me, food is a collection of memories and life experience. I grew up on local food, which will always be my staple. I am deeply grateful to local hawkers and food producers, for persevering our traditional recipes and offering consumers the freshest produce over all these years."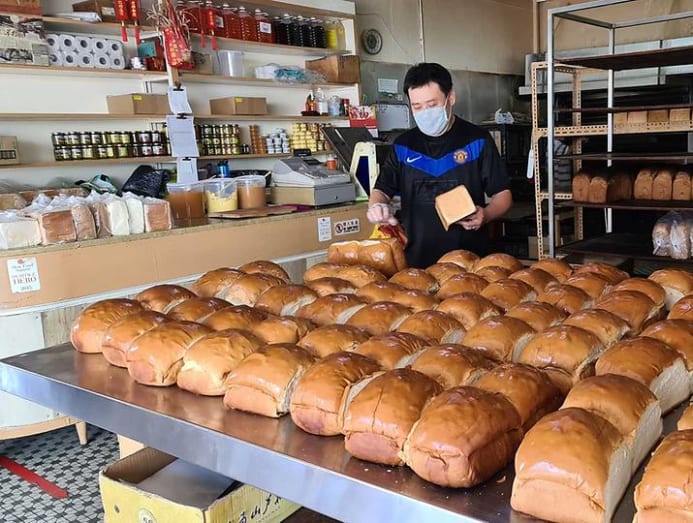 His favourites:
Just because there's only three minutes for breakfast doesn't mean it cannot be perfect. For a pre-shift meal, the bread from Sing Hon Loong bakery toasts beautifully, works wonderfully with a light touch of butter or a generous spread of peanut butter, but is best eaten just as it is. It is soft, fluffy, subtly but unmistakably sweet and incredibly fragrant.
After a night shift, nothing warms the bones and nourishes the soul like a piping hot bowl of dark herbal broth from Morning Bah Kut Teh (531A #01-72 Upper Cross Street Hong Lim Complex Hawker Centre), complete with tender pork ribs that fall off the bone, feisty chilli padi, and traditional Chinese kung fu tea over a charcoal fire.
On my days off, I indulge in the tender, juicy, succulent, flavour-packed soy sauce chicken from Lady Boss Soy Sauce Chicken which delivers islandwide. Every bird is marinated overnight in artisanal rice wine and a secret blend of aromatics, then prepared with love by – as rumour has it – the lady boss herself.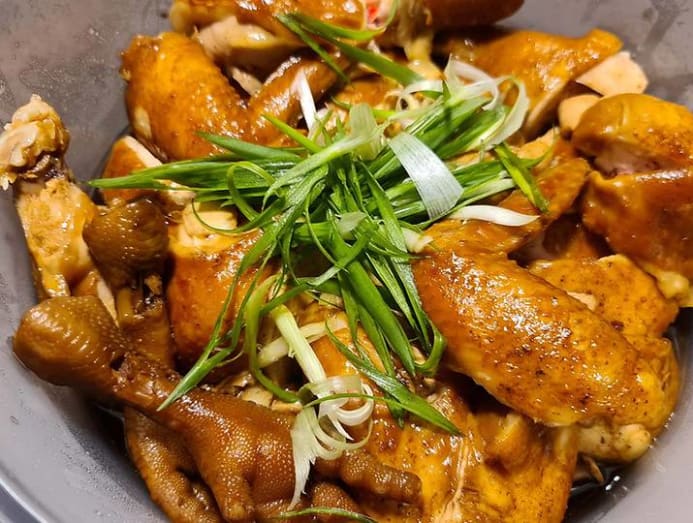 DR SHRAVAN VERMA, FOUNDER AND CEO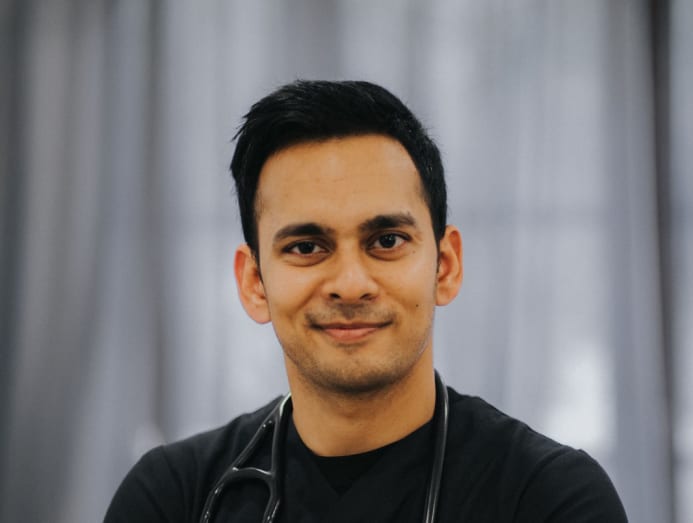 According to Dr Shravan Verma, founder and CEO of Speedoc, the company provides nursing and telemedicine support at foreign worker dormitories and swab isolation facilities.
"Food is what keeps me going. I eat so that I can keep on doing my part for Singapore. I'm always on the go and with the global pandemic on our hands, I have to eat at odd hours, so I order food to wherever I am located."
His favourites:
The healthy burritos by Baja Fresh are conveniently packed and ready to be taken anywhere.
Rosso Vino makes great pizzas with excellent dough at an affordable price.
I love the chicken gyro at Kebabs Faktory. They also have delicious kebabs and wraps.