Made In Singapore: 7 local heritage businesses that have withstood the test of time
In conjunction with National Day, CNA Luxury digs into our archives for stories on Singapore's most successful heritage brands, and the people who are continuing to preserve their legacies.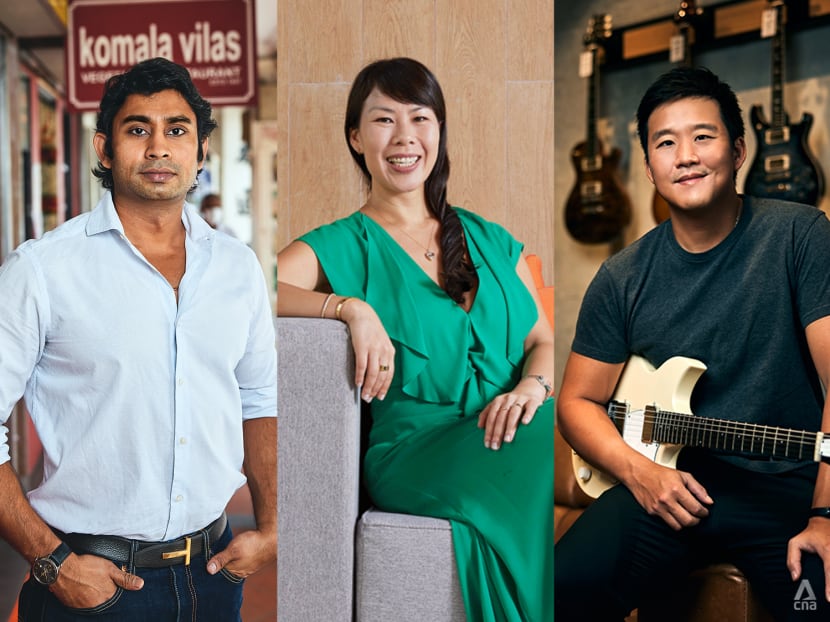 Their origins encapsulate the Singapore success story. They've survived through generations, pushing through tumultuous times over the decades to stand strong today.
Founded by fearless entrepreneurs who started from nothing, and now led by a new generation of innovative leaders, here are seven heritage brands that have made Singapore proud.
BP DE SILVA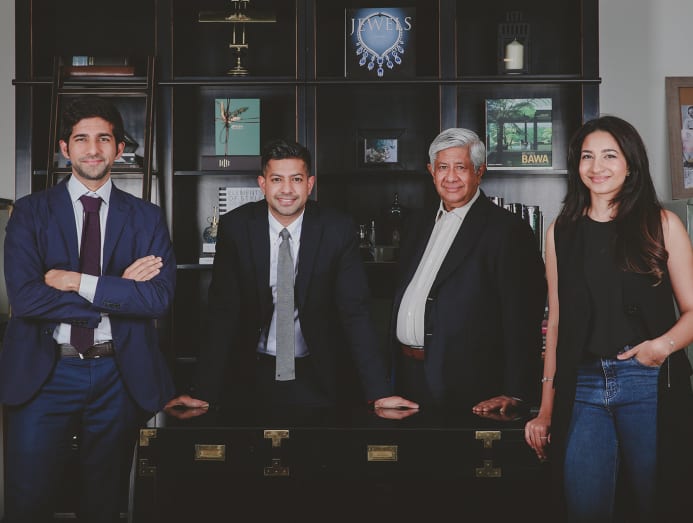 The history of BP de Silva group dates all the way back to 1872, when Sri Lankan merchant Balage Porolis de Silva set up a jewellery shop along Singapore's High Street. Through its 150-year history, the business has diversified to include tea with 1872 Clipper Tea, the distribution of luxury timepieces with Audemars Piguet as well as jewellery with BP de Silva Jewellers and RISIS.
Today, siblings Navin, Rehan and Shanya Amarasuriya, the fifth-generation owners of the company, are carrying the mantle of the family-run business. Together, they hope to create a "group of Asia's thoughtful luxury brands".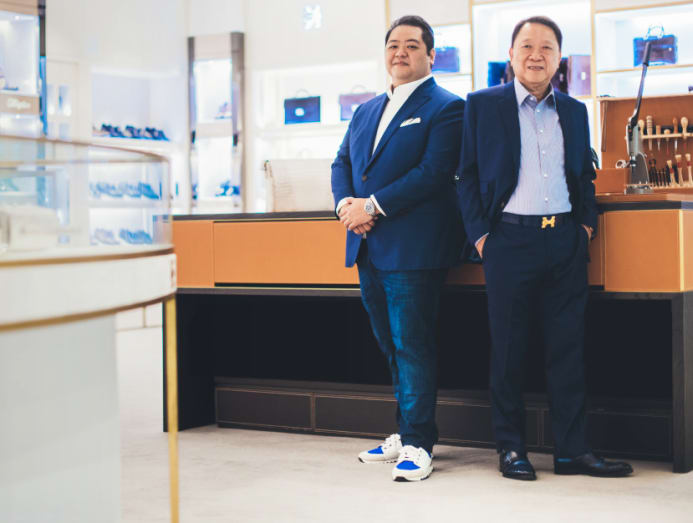 Singapore leather goods label Kwanpen is a global brand with boutiques in nine locations, from Bangkok to Istanbul. It started in the 1930s by the late Kwan Pen Seng, who crafted crocodile skin bags for British aristocrats during the time of colonial rule.   
The business remains within the Kwan family, presided over by Pen Seng's son, Leonard Kwan, and his grandson, Jonathan Kwan. The pair, along with other members of the family, consider themselves the guardians and gatekeepers of the business.
Haig Road Putu Piring may have started off as a humble roadside stall in Jalan Besar in the 1930s, but today, it has grown into a thriving chain with several outlets across Singapore. Leading the charge is fifth generation owner Nooraisha Hashim, who took over the business from her parents.  
To ensure that the business lives on, Nooraisha has since introduced new flavours such as chocolate to attract younger customers. She also hopes to maximise the company's expansion by opening "as many shops as possible".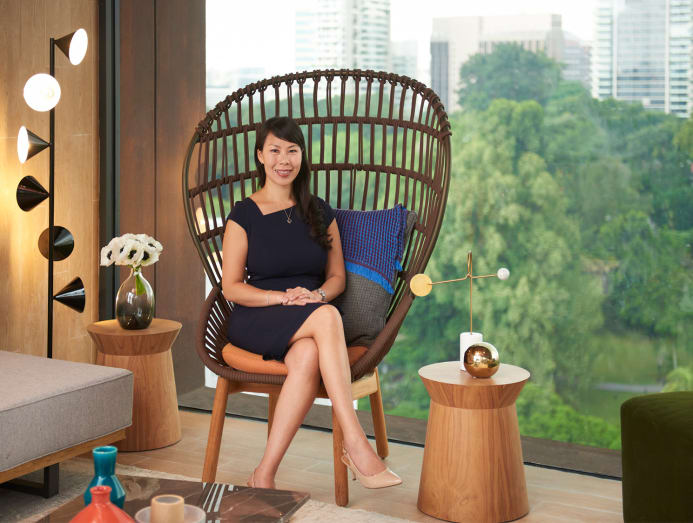 Woh Hup is a 95-year-old construction conglomerate, the company behind some of Singapore's most iconic works such as Gardens by the Bay and the Rain Vortex waterfall at Jewel Changi Airport.
It also boasts a boutique property development subsidiary, Aurum Land, led by the family's fourth-generation scion Michelle Yong. Seeing a gap in the market, Yong has also expanded the group's lifestyle offerings by starting collaborative concepts Found8, Core Collective and Core Clinic.
Music business Swee Lee started off in 1946 as a supplier of brass and woodwind instruments to the British military band, before diversifying into selling guitars and drums in the 1950s.
In 2012, the company was acquired by Kuok Meng Ru, the son of palm oil billionaire Kuok Khoon Hong. Under Kuok's leadership, the business has evolved into Asia's largest music retailer, with stores in Singapore, Malaysia, Indonesia and Vietnam, as well as an e-commerce platform. Its offerings have also expanded to include everything from headphones, audio equipment, bags, shoes and more.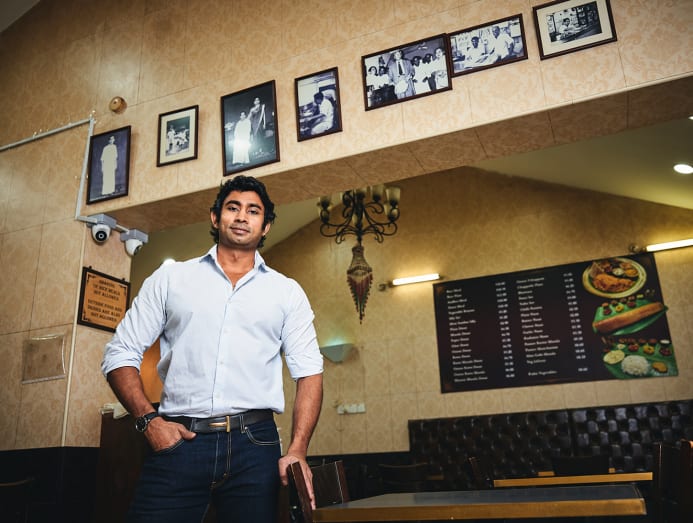 Komala Vilas is one of Singapore's most famous Indian vegetarian restaurants. It was where PM Lee Hsien Loong and wife Ho Ching once took Indian PM Narendra Modi to dine during his visit to Singapore.
The restaurant's legacy dates all the way back to 1936, when its founder OM Rajoo travelled to Singapore from his hometown in Tamil Nadu. Leading the restaurant today is OM Rajoo's grandson, Rajakumar Gunasekaran. Despite tough times during the pandemic, Gunasekaran has kept the restaurant going. He also opened Fennel, a trendy vegetarian eatery on River Valley Road targeted at the younger generation.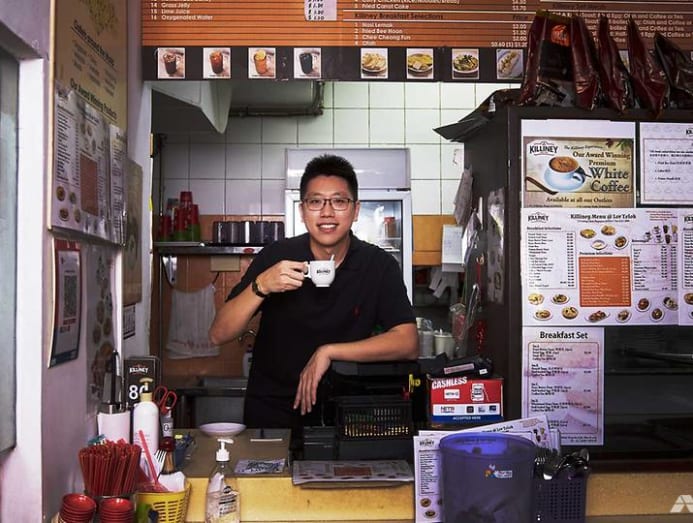 A household name that requires little introduction, Killiney Kopitiam is one of Singapore's oldest coffee shops, established in 1919 by a Hainanese immigrant before being bought over by Singaporean Woon Tek Seng in 1992.
Under the charge of second-generation owner Woon Tien Yuan, the company has now delved into food tech, branching out into developing its own food pastes and instant beverages. Woon also leads Killiney's digital strategy, and hopes to open more Killiney coffee shops in overseas markets.