These Hong Kong insiders will take you to tour the city's lesser-known spots
Planning a visit to the Fragrant Harbour? Team members from luxury hotel The Upper House will serve as personal guides as they bring you on a Hong Kong Safari, where you can choose from five curated excursions.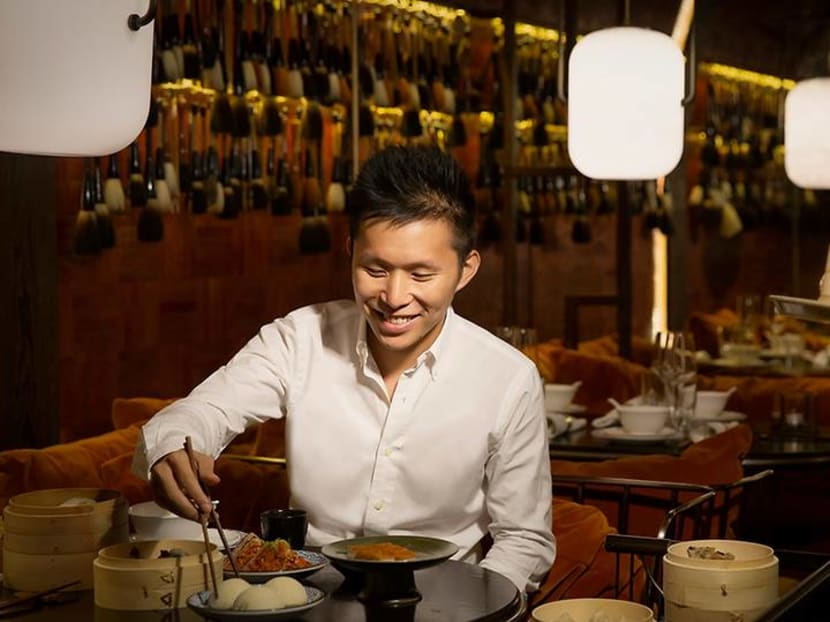 Singapore and Hong Kong have launched a quarantine-free travel bubble, and if you're planning a visit to the +852, these local insiders will take you on highly personalised excursions around the city, with activities that cater to varying interests.
The Upper House, a luxury hotel located in Central, has rounded up members from its Guest Experience team to lead these excursions. Dubbed Hong Kong Safaris, these tours tap into each member's area of expertise, from food to shopping and hiking.  
THE EXPLORER: PATRICK TAI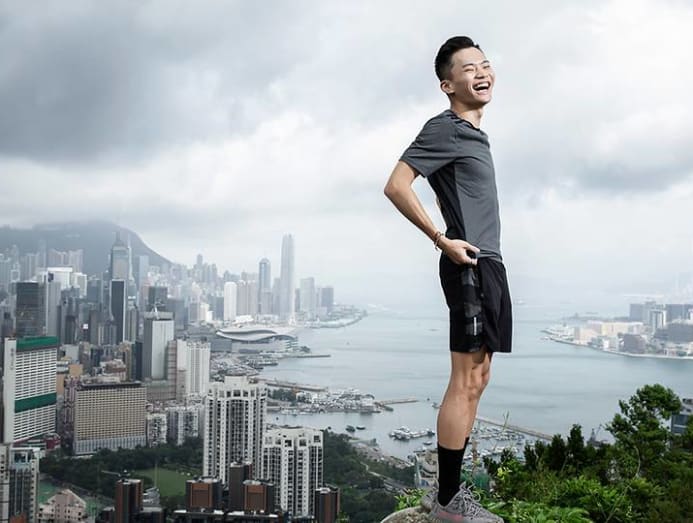 Originally from Taiwan, Patrick Tai's love for travel and exploration began from a young age. However, he only discovered his passion for nature after relocating to Hong Kong, where he enjoys exploring the city's many hiking trails.
"When people travel to Hong Kong, they tend to expect a bustling city and an itinerary full of shopping and eating. Little do they know they are in an urban jungle with nature just a short walk or car ride away. Besides the popular Peak and Dragon's Back, I like to recommend some trails that are off the beaten track," he said.
"For example, you can get a stunning panoramic view of Hong Kong Island and Kowloon from the south on top of Braemar Hill. I know a hidden path that leads to the Red Incense Burner Summit in a 10-minute walk. For guests with more time, I recommend them to head out to Sai Kung MacLehose Trail, where they can finish the hike with a cooling swim at one of the many white sand beaches."
THE FOOD GURU: EDWARD TANG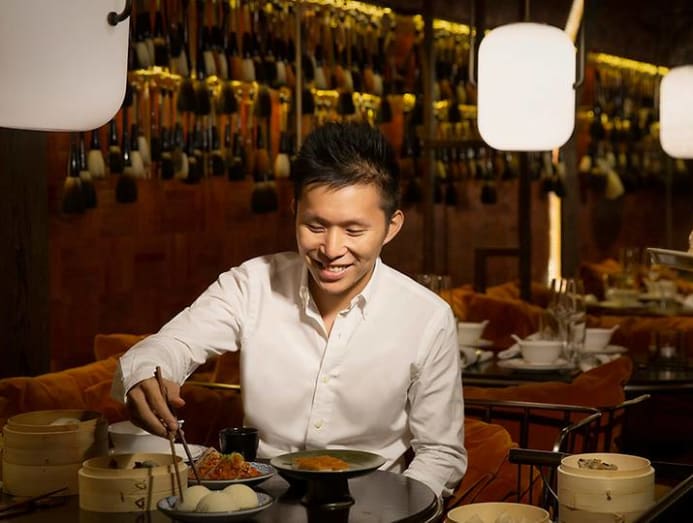 Originally from Beijing, Edward Tang has been a member of The Upper House's Guest Experience team since 2009, where an integral part of his role involves providing dining suggestions to a diverse and varied hotel clientele. As a result, Tang spends much of his free time exploring the latest restaurants and dining trends in the city.
Tang will take guests to local food haunts including Sing Heung Yuen for breakfast, Wing Kee Noodles for traditional cart noodles, and Cong Sao Star Dessert for a sweet treat. For places with a great vibe and creative take on Cantonese cuisine, Tang recommends Mott 32 and Lee Lo Mei.

THE CONNOISSEUR: SEBASTIEN HUE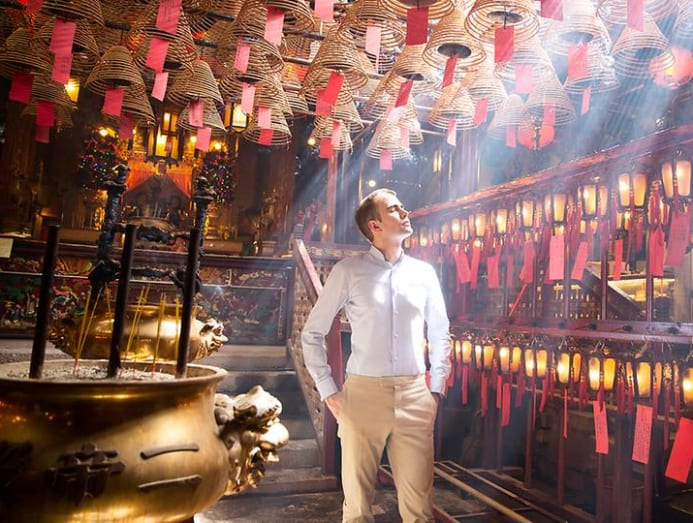 A French national, Sebastien Hue has a passion for art and culture. He spent much of his childhood in Paris with his grandmother, who worked in the fashion industry and introduced him to the world of art.
Prior to joining The Upper House, he worked with Le French May Arts Festival as Head of Partnerships and Events, where he oversaw the launch of the Lumieres Hong Kong Festival, a large-scale light festival with over 500,000 participants.
Owing to his knowledge of local artists, galleries, venues and events, Hue creates bespoke experiences tailored to the expectations of each guest. "Our guests have different interpretations for art. Some might be looking for museums, and others might be looking for art galleries, performances, street art or cultural icons."
His tip for first time visitors to the city? "I highly recommend taking a walk around Hollywood Road, where they can explore Man Mo Temple, PMQ, a hub for local artists and designers, and Tai Kwun, a nod to Hong Kong's colonial heritage and architecture."
THE SHOPPING DIVA: SHARON LEE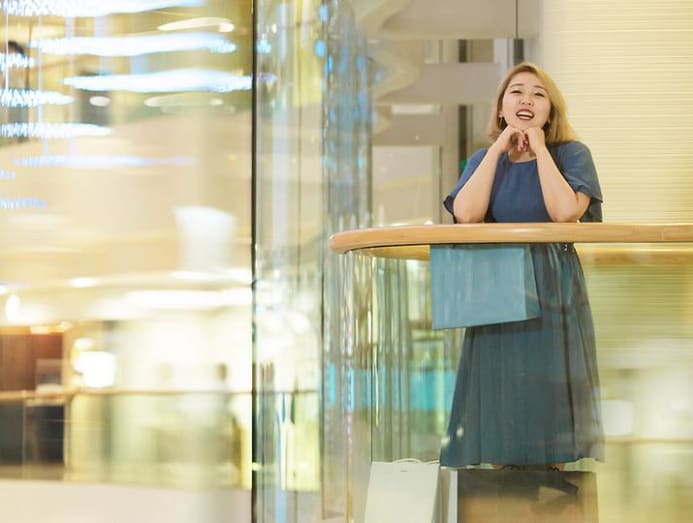 Sharon Lee is a third culture kid, having relocated from South Korea to Guangzhou, China, with her family at the age of nine. She is fluent in Korean, Mandarin, Cantonese and English.
Lee joined The Upper House in 2015, where she has become the go-to person for all things shopping and beauty related. When it comes to shopping, Lee said, "When I learn more about what the guests are looking for, I can make the right recommendations as there's no standard. For guests visiting Hong Kong for the first time who want to see something more local, they might like to see Mong Kok, Sneaker Street and the Ladies Market, where they can buy everything from electronics to clothing."
"For everyday retail therapy, I'd suggest nearby Pacific Place – Joyce Beauty is a favourite, Star Street Precinct – the Monocle store always has great travel items from collaborations, and Causeway Bay, where you can find a wide selection of luxury or mid-range offerings but avoid possible scams. Horizon Plaza on the south side of the island is also a great outlet mall for luxury brands and homeware. We can also arrange consultations with matchesfashion.com's private shopping team to offer insightful shopping advice."
THE LOCAL: TOMMY CHAN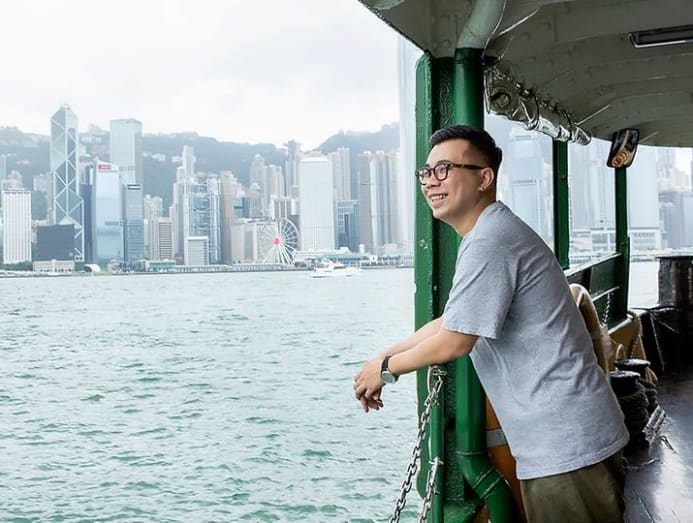 Inspired by his mother who works in the hospitality industry, Tommy Chan started his career with The Upper House in 2012 as a Bell Attendant. He quickly became a familiar face that guests sought out when visiting the hotel, where he is now Guest Experience Manager.
Born and raised in Hong Kong, Chan knows the city inside out. A tradition for locals and expats alike, he recommends going to the horse races in Happy Valley on Wednesday nights, where guests can take in the energy – locals gambling in a heated atmosphere on one side, and all walks of life enjoying Happy Hour on the other.
He also encourages guests to venture to Kowloon. "Take a short and scenic Star Ferry ride across the harbour and explore the districts of Sham Shui Po and Diamond Hill. Kung Wo Dou Bun Chong in Sham Shui Po retains its interior charm from the 60s and is a favourite from my childhood, it serves a range of tofu delicacies. Chi Lin Nunnery in Diamond Hill is an oasis among the densely developed residential buildings, where guests can find traditional Buddhist structures and soul-soothing lotus ponds."
For more information, visit The Upper House's website here