The Singapore company building luxury hotels in Asia using shipping container units
Singapore hospitality brand r+, founded by architect Andy Goh, wants to offer more travellers a chance to experience off-grid adventures without compromising on creature comforts.
Have a think back to the good old days of freewheeling, practically fuss-free travel. Remember chancing upon places so beautiful, like an idyllic river bank or a lush clearing in the mountains, that you wished there was a hotel at that exact spot?
Finally, someone is doing something about this – and in a sustainable manner to boot. Newly formed Singapore-based hospitality group r+ is launching luxury hotels in off-the-beaten track locales including pristine paddy fields and unique wineries in Asia.
The group's hotels, which are built from modular container units, are designed to be as environmentally friendly and sustainable as possible, so that they have minimal impact on their natural surroundings.
This concept is the brainchild of entrepreneur and architect Andy Goh, who was previously the chief executive officer, emerging markets at ONG&ONG, one of Singapore's largest architecture and engineering firms where he launched and helmed offices in Myanmar and Thailand.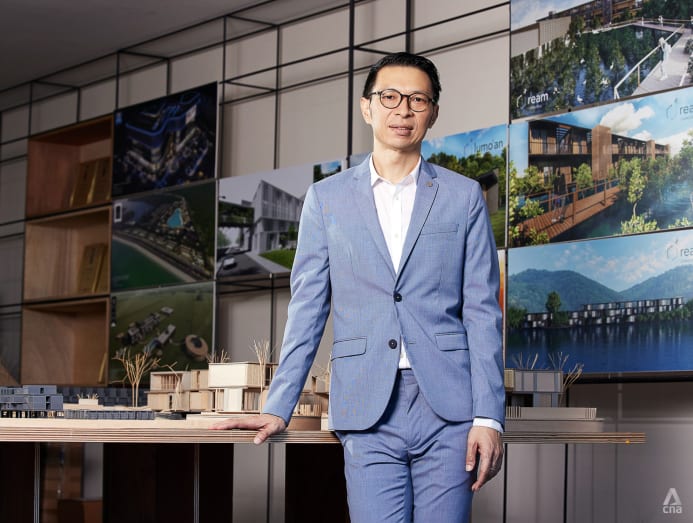 "Our narrative arises from the elements that make a site spectacular. It is all about the sights, sounds and emotions you feel when you are there and we want to capture that," said Goh, who also established White Matter Design Studio, a multi-disciplinary design and engineering practice after leaving ONG&ONG in 2019.
The first r+ hotel, which is slated to launch in the second quarter of 2022, is located amid a sea of rice fields at Khum Pongro, 70 km north of Phnom Penh, Cambodia. Called r+ skun, the idyllic 52-key property features linear accommodation blocks sitting on elevated stilts so as to keep its footprint as minimal as possible. The earth-toned structures are inspired by the design of traditional Khmer homes while the calming interiors offer a respite from the madding world.
"Unlike conventional developments, these resorts comprise moveable modular units that slot neatly into a framework, so that the whole development sits lightly on the land," said Goh, noting that the repurposing of containers for use as building structures is not a new technology.
Not to worry, guests will not be roughing it out. Luxuries such as fine interior finishings and indulgent facilities including a full-sized swimming pool, quality amenities and chic rooftop dining spaces are par for the course.
What the team aims to do is to allow guests to experience the "realness" of their locale. For example, at r+ skun, guests could participate in the rice harvest if they visit during the right season.
"COVID-19 has definitely taught us that whatever business we start, it has got to be more robust." – Andy Goh
There is also an element of authenticity that can sometimes be missing from some ultra-luxe hotels where everything seems to magically function like clockwork.
"We are out in the open and sometimes off-grid so we have batteries to support some of the luxurious amenities. No one is going to blame you if hot water does not get piped within five seconds. It is all part of the stay," said Goh.
While many exclusive properties now incorporate various aspects of corporate social responsibility to give back to local communities, r+ is aiming to take this one step further by building self-supporting ecosystems around their developments.
To achieve this, the company also acquires farm and agricultural land that supplies produce to the resorts' farm-to-table dining concepts and can also be sold to retail outlets. At the same time, the resorts are able to recycle the waste they have generated by using them on the farms. Additionally, r+ also works with agro-tech experts to impart knowledge on farming techniques while remaining respectful of local farming wisdom.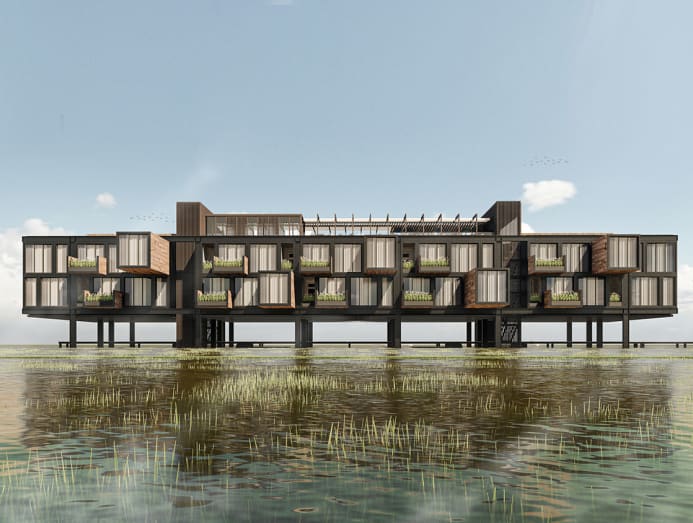 "COVID-19 has definitely taught us that whatever business we start, it has got to be more robust. Many hotels have suffered over the last two years and we do not want to be one of them so we devised this so that it is more sustainable," he added. "Each hotel impacts about 150 locals as that is the amount of staff required and we engage local farmers to produce food and we bring back the benefits to the farmer."
It is also possible for more communities and organisations to pitch in. "There is potential for NGOs to plug into what we have with free clinics or green schools to further impact the community," he said.
Besides r+ skun, another resort is slated to launch this year, subject to evolving COVID-19 circumstances. In 2023, the group aims to open another five resorts in Asia.
With an increasing number of countries gradually reopening and travellers cautiously crossing borders once again, Goh is optimistic that there will be a demand for hotels like r+.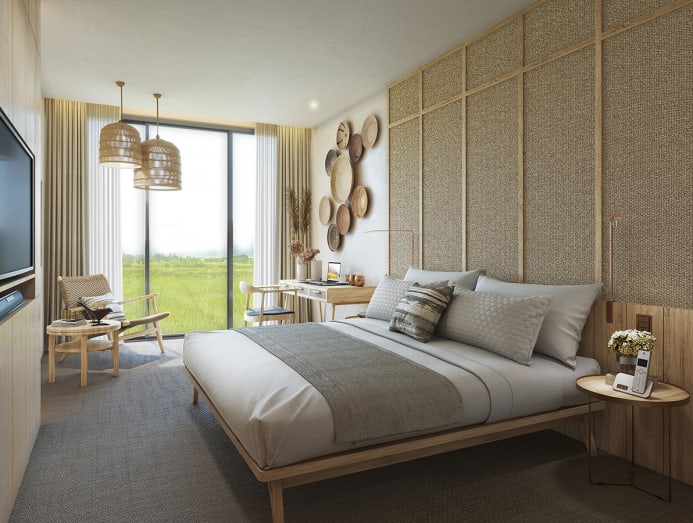 "A lot of us used to exploit lower airfares or hotel rooms and a lot of people profited from it too. But I think that is going to change. There won't be busloads of people appearing anymore. I think quality travel is going to come back and people will stay in one location for a longer time so that they can really slow down for a bit," he said.
Part of this is likely to be motivated by practicality such as quarantine requirements, which could lead to travellers spending more time abroad when they travel to make it worth their while.
But it also reflects a broader change in mindsets when it comes to travel. "We advocate slow travel with experiences that allow guests to understand and support local," said Goh. "As travel becomes more intimate and personalised, it could pose challenges to those who have always depended on large scale travel and cheap rooms but everyone is reinventing themselves and I believe we can all reinvent for the better."
"I think quality travel is going to come back and people will stay in one location for a longer time so that they can really slow down for a bit." – Andy Goh