The Singapore-based hoteliers behind Kuala Lumpur's newest boutique hotel
The brainchild of first-time hoteliers based in Singapore – Justin Chen and Javier Perez – the soon-to-be-opened Else in Kuala Lumpur is proof of the magic that happens when passion, determination and opportunity intersect.
Kuala Lumpur's Petaling Street in Chinatown is like a cat with nine lives. The area began as a settlement for Chinese immigrants around the late 19th century. Anchored by a tapioca mill, this led to the street being nicknamed Chee Cheong Kai (Starch Factory Street). It then transitioned into an enclave where wealthier merchants built their shophouses and dwellings but fell into disrepair as Kuala Lumpur modernised, with many of shophouses turning into brothels.
In the 1990s and well into the 2000s, Petaling Street became the place to shop for counterfeit branded products or have a post-clubbing meal. Sometime around 2015, Petaling Street started evolving into a new hipster destination, with design savvy entrepreneurs transforming dilapidated properties into attractive, Instagrammable cafes, restaurants, speakeasies, boutique hotels and most recently with REXKL, an arts and culture hub.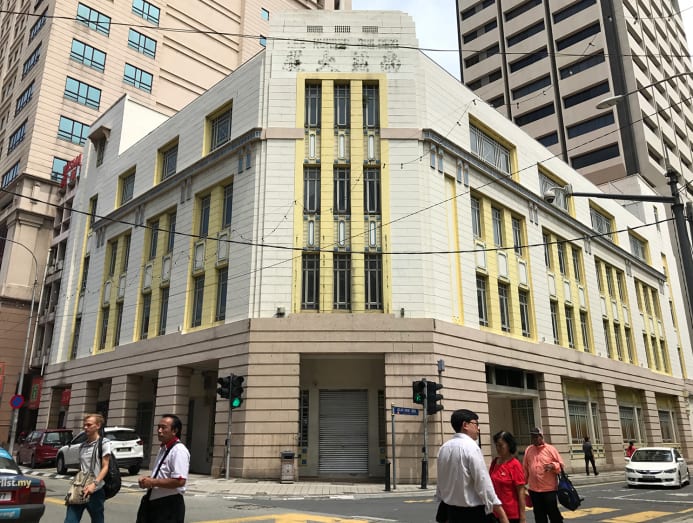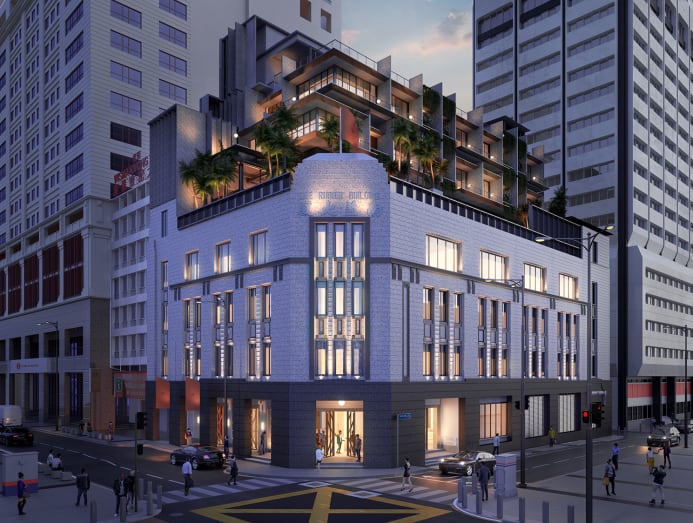 Its latest and most ambitious addition is Else, a hotel that's touted as an urban retreat offering a modern version of luxury. Located in what was once a faded Petaling Street landmark, the hotel takes up residence in the Lee Rubber Building which was once the site of KL's last Chinese Kapitan Yap Kwan Seng's holiday home and one of the tallest buildings at the time of its construction in the 1930s.
Else is the brainchild of Canadian Justin Chen, deputy chief executive officer of Arcc Holdings, an investment holdings company focused on corporate real estate with an interest in lifestyle-led concepts, and Javier Perez, originally from Puerto Rico, who has made his home in Singapore for more than a decade growing two original F&B concepts, Kilo and Grain Traders.
Despite both being based in Singapore, they looked to Malaysia for their debut hospitality project. "It can easily be said that Malaysia chose us. The opportunity to transform an evocative structure in a dynamic neighbourhood was the first hook, but prior to travelling to KL to view this site, I had never visited Malaysia, nor was it on my radar," admitted Perez.
"Ultimately, the creative energy that was bubbling over the city and the freedom of expression that can be shared through architecture, food, hospitality and experiences provided the energy and a youthful mindset that was difficult to ignore."
On top of being out of their home turf, the hospitality industry is a new field for both Chen and Perez yet both were emphatic that this would not be an impediment but rather the opposite. "We recognise that the way we work, live, and play is rather blurred and overlapped, which affords us the opportunity to also challenge the traditional assumptions around what a hotel should be, and approach it from a fresh perspective," enthused Chen.
This fresh perspective informed the hotel's brand ethos. "As we started to explore the market, we realised that modern-day leisure and business travellers desire spaces in which they can further disconnect, restore and have a moment of introspection. Else sets out to provide this. One of our mantras is to Disconnect to Connect," explained Perez.
"Don't get me wrong, we also want to be a social epicentre, but providing our guests with the choice of the spectrum is our aspiration. Chinatown has its vibrancy, colours and textures, so walking through our thresholds should transport our guests into another dimension of their overall travel experience."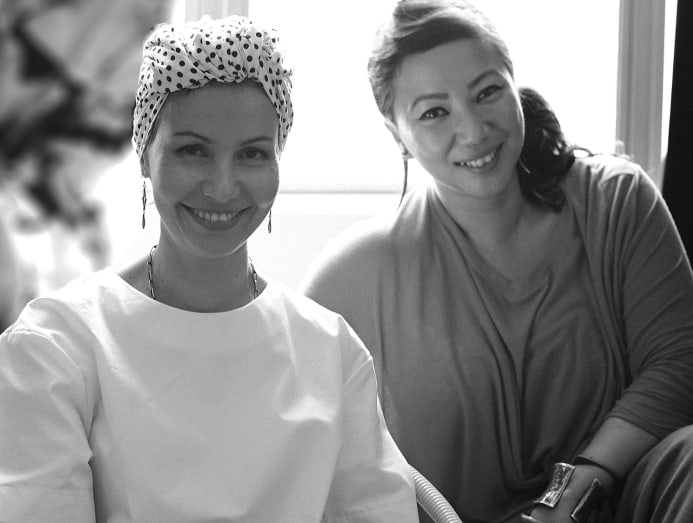 Being located in such an iconic building, the duo looked to local designers, Studio Bikin, to create a space that would transport guests. Studio Bikin is a young design firm founded by Farah Azizan and Adela Askandar, who are behind contextually driven residential and commercial architectural projects. They are also the founders of Kedai Bikin, a line of Malaysian-crafted furniture and home accessories.
Indeed, this contextually led ethos was what tipped the scales, according to Chen: "Having trained as an architect myself, I've been a fan of Studio Bikin's work for quite some time. Singapore might be blessed as a global city with lots of exposure to international trends and ideas, but it has come at some expense of having a strong local identity in the work produced there.
"Somehow, [Studio Bikin] have managed to keep a distinctly Malaysian aesthetic in their work while applying a modern aesthetic which is wonderful. Developing Else as a brand, we have constantly been navigating the themes of duality and balance. We wanted to give this expression in our physical property and Studio Bikin was able to translate this for us."

Judging from the early release images, Studio Bikin has stayed true to the spirit of the location with design that "embraces a modern, refreshing offering for today's travellers while celebrating elements of the past". The 49 rooms and suites are designed with soft palettes and natural tropical textures while wellness facilities – including an outdoor pool terrace with cabanas, floating meditation pods, and a gratitude space – span the hotel.
The Raw Kitchen Hall, an extension of its sister brand in Singapore, is a casual-chic gathering place serving comfort food while The Yellow Fin Horse on the fourth floor introduces a destination wood-fire restaurant combining Malaysian and international flavours.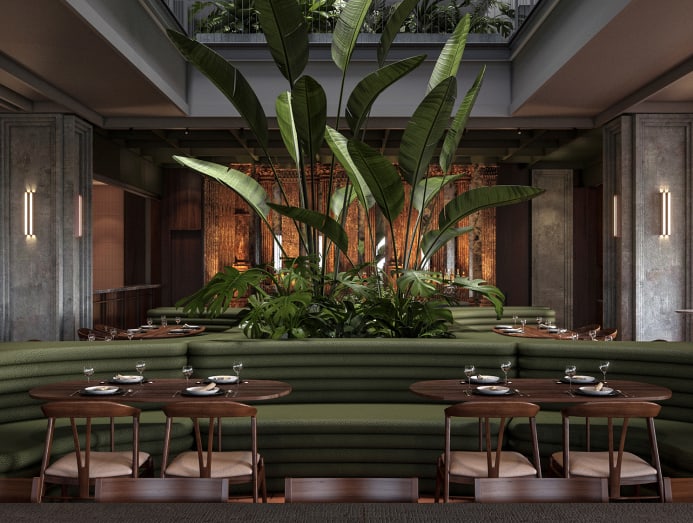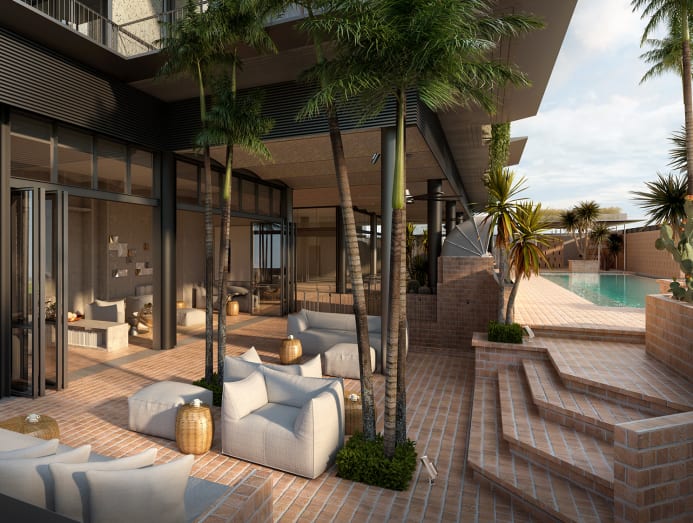 Slated to open in July 2022, Else couldn't have chosen a more ideal time to enter the market, especially as Petaling Street is rapidly gentrifying. However Chen stated that this was more "happenstance than any strategic move".
"Back when we began scouting for a site in 2015, the Petaling Street area was still relatively sleepy. We definitely saw the potential in the area, and were led by the belief that over time, every city tends to see a revitalisation of their old downtown core," he mused.
"But we honestly did not expect the speed of how the area has developed in the last couple of years. It stands as a testament to that latent creativity and entrepreneurship of Malaysians. The fact that new developments have continued in the neighbourhood even during this pandemic has been one of the encouraging highlights of the last two years."
 
Rather than hogging the spotlight, the founders of Else hope instead that the hotel becomes part of the community. Perez concluded: "We want to be part of this community and demonstrate that we add value to the district and the city overall. Coming in as 'outsiders', our hope is to forge great relationships with the neighbourhood's pioneers, trendsetters, and mainstays.
"Our vision for Else travels well beyond the hotel. Our programming, collaborations and eventual expansion of the brand in other areas is a process that we would like to take on mindfully, intentionally and [at the correct pace]."