How this mother-daughter duo built a successful jewellery business in Singapore together
A love for jewellery and gemstones bonds this mother and daughter pair. What does destiny have to do with how they both got into the industry?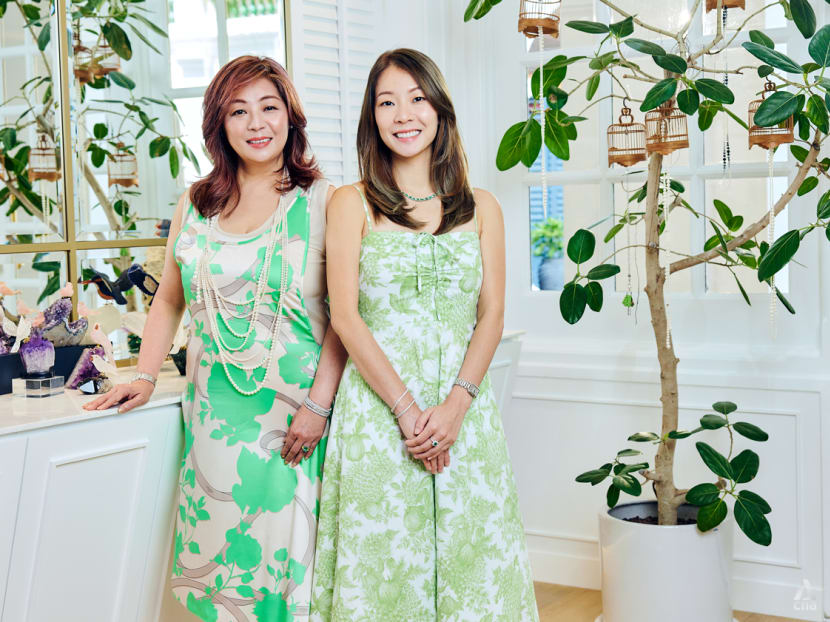 Back when Esther Ho, 57, was managing a jewellery factory in Singapore, she would often take her then seven-year-old daughter to work.
"I grew up in the factory," said Zoie Teo, now 36. "I would go up to the craftsmen and ask them, what stone is this? What stone is that? Whenever there were extra gemstones lying around, I would bring them home."
Teo's collection of gemstones was so big that for Teacher's Day, she would fill up an entire box and give them to her teachers as a gift. "They were so shocked!" quipped Ho, who raised Teo single-handedly since she was two.
In 2005, Ho decided to use her years of experience in the industry to start Zenith Affair – a jewellery consultancy company. Zenith Affair has managed and marketed renowned jewellery brands, bringing them to the forefront of Southeast Asia's jewellery scene. It also organises luxury exhibitions and private events, with a multi-brand boutique in the shopping arcade of Raffles Hotel Singapore.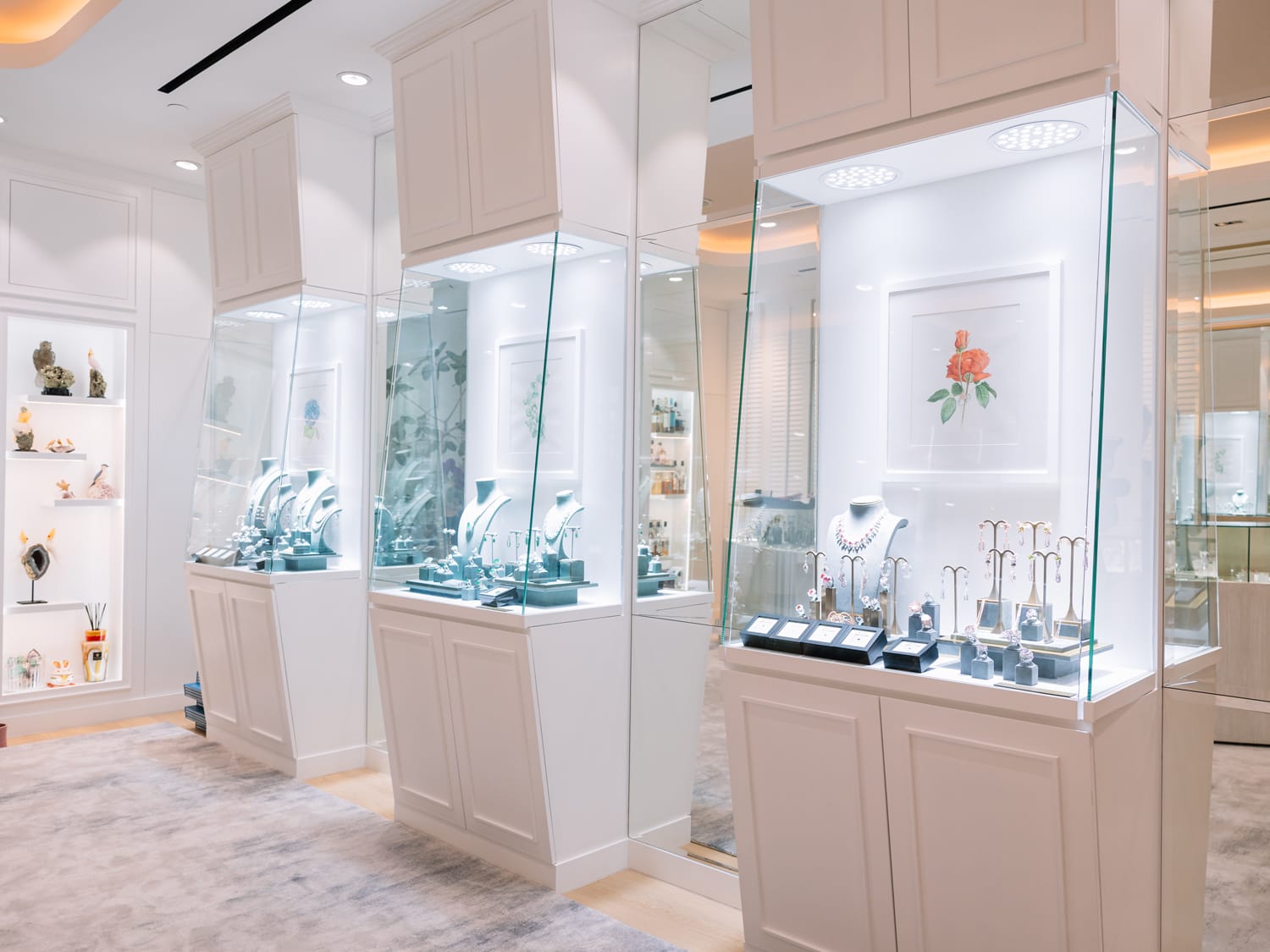 Ever since she was 14 years old, Teo spent her weekends helping her mother at Zenith Affair's events. "I was the receptionist at all the events, there was no leeway," quipped Teo. "'Till today, all my customers know her, they have seen her grow up," Ho added.
Six months before Teo graduated with a degree in business management, Ho formally offered her a job at Zenith Affair. While she joked that it was the high pay that attracted her daughter, she also admitted that she needed Teo in the business.
"I was open to it at the time because I was still studying. I could still gain some experience before graduating and finding another job. But it ended up becoming a one-way street," Teo laughed.
One of her first projects when joining the company was refreshing its corporate identity. She also coordinated all its events and liaised with clients, as well as handled all administrative matters. "Zoie has always been more mature than other girls her age," shared Ho. Through the years, Teo has always been her right-hand woman, so much so to the point that on her wedding day, Ho said in her speech that she was marrying off her wife, not her daughter.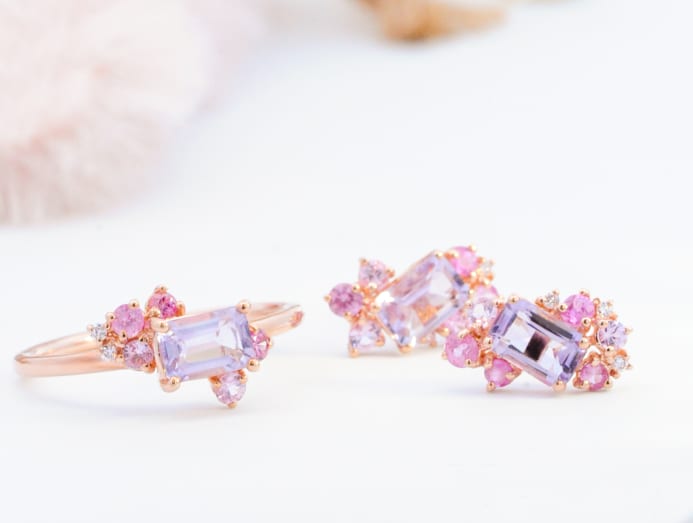 Even as a little girl, Teo had taken charge of the household while her mother was off at work. She would keep track of the amount of money Ho left their helper to buy groceries. "She would ask our helper, the chicken you bought is supposed to be S$3.90, how come it's now S$4.10?" Ho recalled with a laugh.
Zenith Affair hit a pause in 2016 when Raffles Hotel shuttered for its renovation. During this time, the pair mulled over what they could do next. "There was a gap in the industry for more affordable jewellery that was not the common ones you would find in chain boutiques everywhere," shared Teo. "Back when I was getting married, I couldn't find modern bridal sets, and it was difficult to do a bespoke engagement ring. At that point, I was also thinking, what was next for me?"
"That was a segment of jewellery that I didn't do," added Ho. "I don't do wedding rings, engagement rings or si dian jin. But during that time, my friends' children were also getting married and coming to me with requests. We decided that that was a good segment of jewellery for Zoie to go into."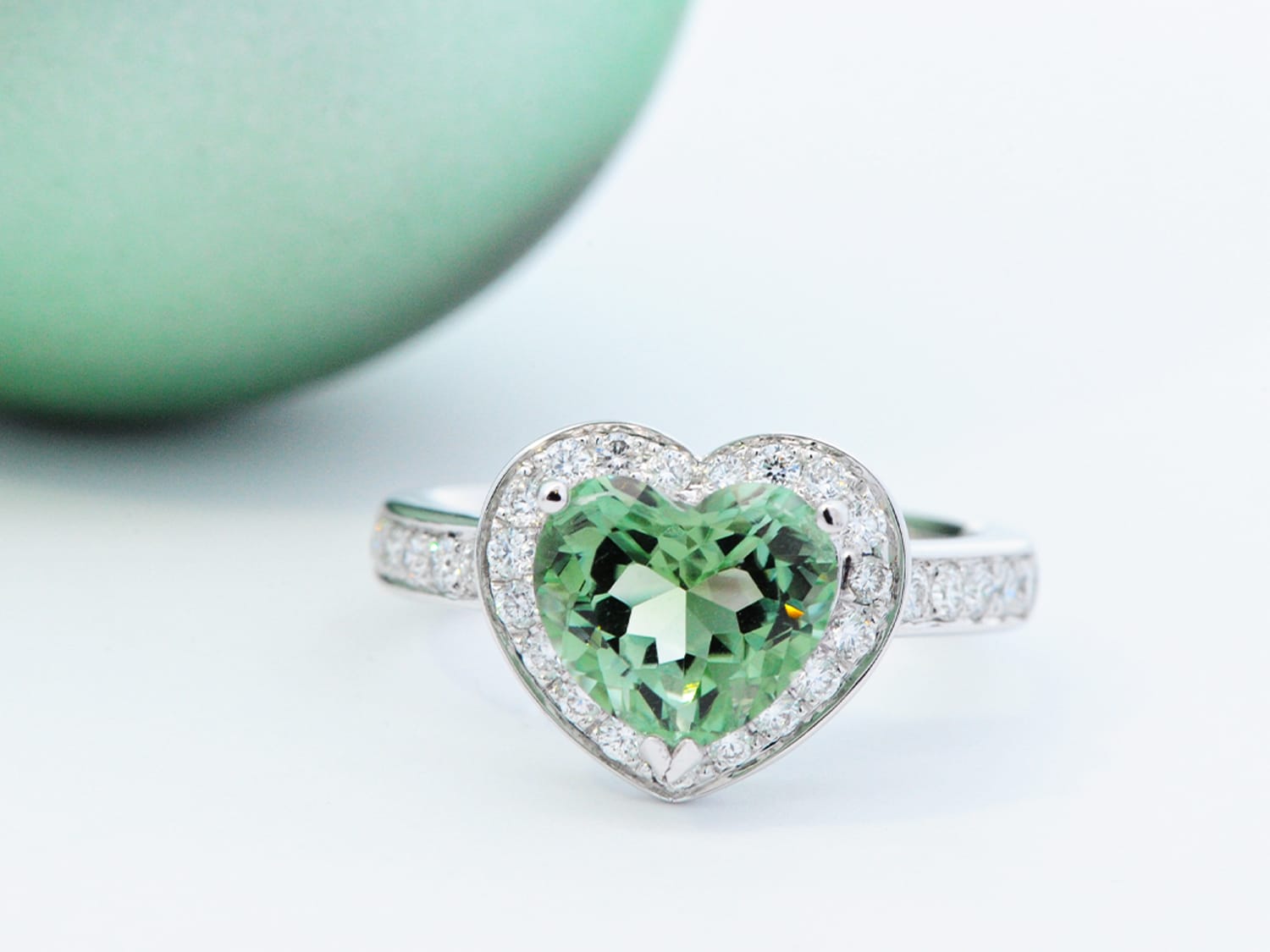 Together, the pair established Carat 55 – a bespoke jewellery brand that specialises in fine jewellery rendered in trendier styles. As compared to Zenith Affair, Carat 55 attracts a much younger crowd, targeting millennial brides. It also offers jewellery pieces suitable for everyday wear. Carat 55 has an e-commerce platform, as well as a physical boutique located on Pickering Street.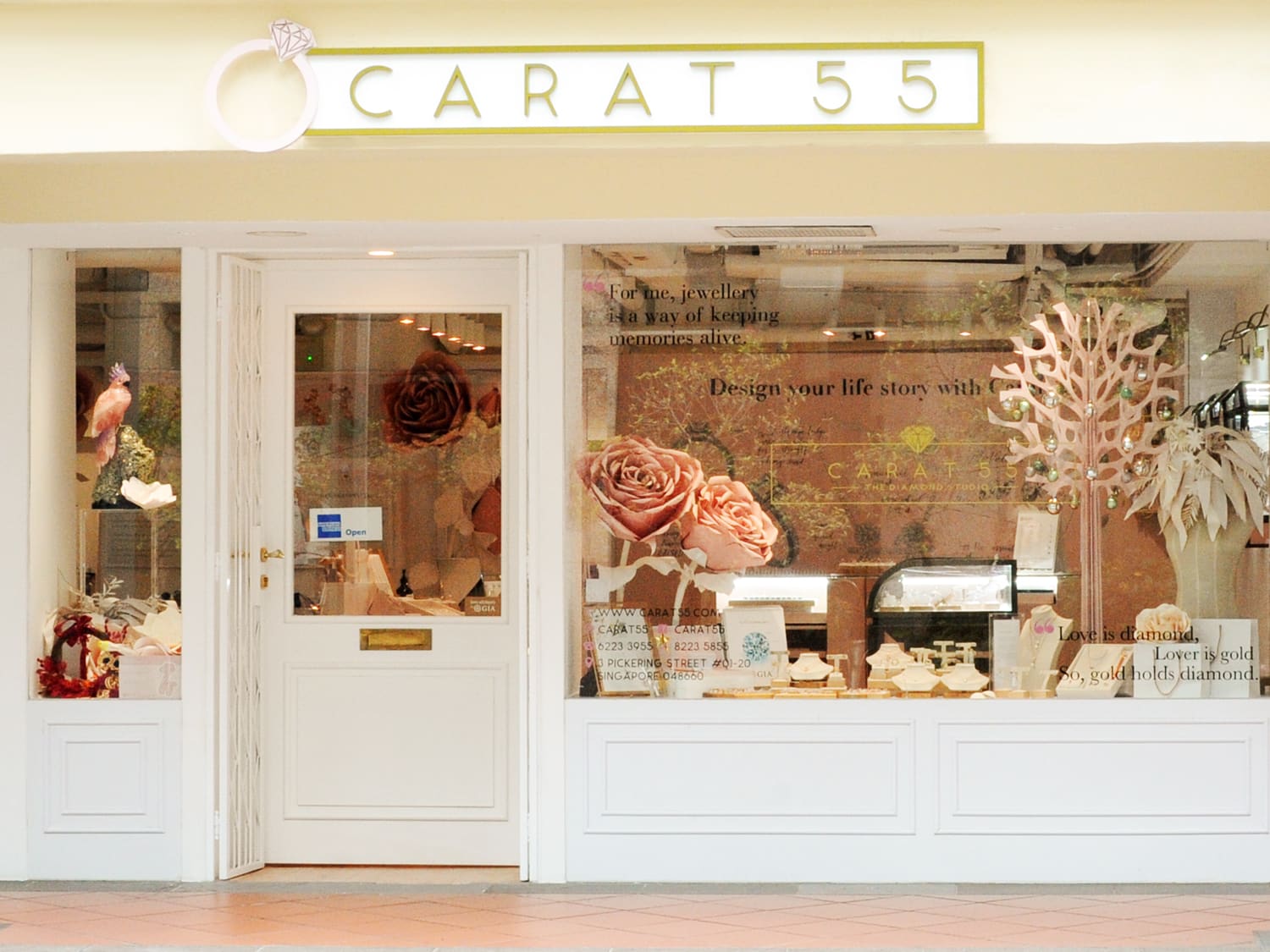 While the pair started Carat 55 together, Teo now leads the brand on her own. In 2019, following the reopening of Raffles Hotel after its renovation, Ho reopened her Zenith Affair boutique. The MUS.Za boutique – short for Museum of Zenith Affair – showcases "fine jewellery of museum quality". It now offers gem sourcing as well as jewellery customisation, personalisation and redesigning of heirloom jewellery. Carat 55 and MUS.Za are a reflection of both Teo's and Ho's personal styles when it comes to jewellery. While they both prefer classic designs, Ho tends to be attracted to bigger, louder gemstones. Teo, on the other hand, prefers designs that are more dainty and less elaborate. Although the pair now run their own businesses, they still communicate on a daily basis, especially when it comes to brainstorming ideas for product design.
Being in the jewellery business comes with perks for the two, including the ability to share jewellery among themselves. The emerald necklace Teo wore for this photoshoot, for one, was borrowed from Ho. Ho, for her part, is mulling over passing down the emerald ring she wore to Teo as a family heirloom. Teo has two daughters – a 10-year-old and five-year-old. Creativity truly runs in the family. Despite her young age, Ho believes her eldest granddaughter has shown an interest and talent for jewellery design. "Sometimes she would come in the shop and pick up some stones, then start creating her own designs, with some guidance, of course," added Teo.
Teo's most memorable gift from her mother so far is a diamond necklace and tiara set Ho had designed for her wedding. While Teo describes the necklace as a classic design, she had qualms about wearing the tiara, worrying that it would be too over-the-top. "But my husband told me, you better wear it, or for the rest of your life, you'll be haunted by your mother!" Teo laughed.
Having worked together for many years, Teo describes her relationship with her mother as more like sisters or friends. "Or sometimes I feel more like the mother," Teo joked, describing her mother's personality as more playful. But there are many qualities that they both admire in each other. "My mum is like superwoman. She can do everything and even has her own motto, which is cannot also must can!" quipped Teo.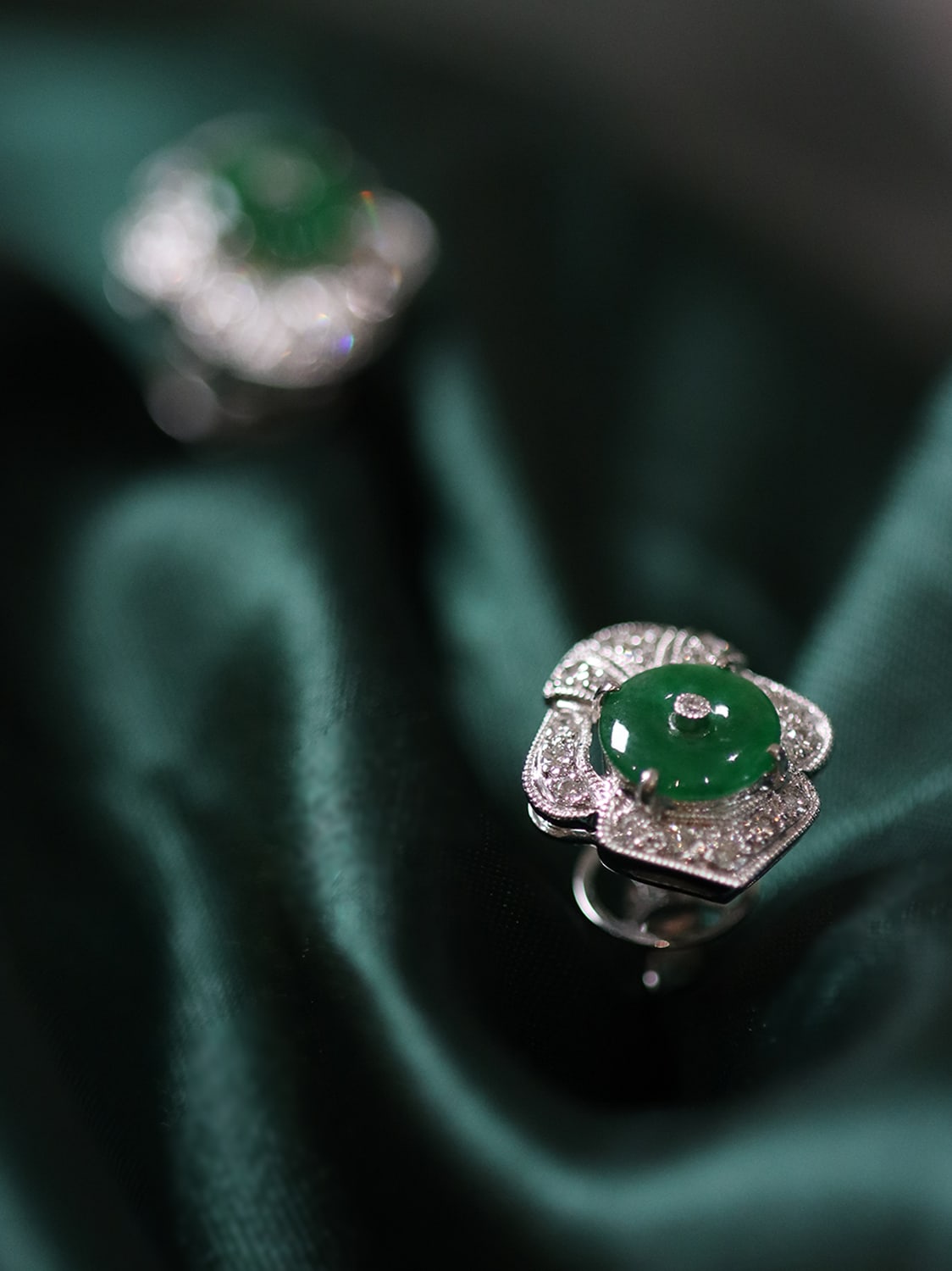 Aside from running MUS.Za, Ho has also dedicated her time to giving back to society. When the COVID-19 pandemic hit in 2020, she kickstarted MUS.Za's first fundraising initiative benefitting Dementia Singapore, in memory of her own late mother, who had displayed symptoms of dementia during her final years. Over the past three years, Ho has raised over S$350,000 for the organisation. Back in March 2023, MUS.Za also became the first in Singapore to bring in a rare collection of pink diamonds from the Argyle Pink Diamonds Signature Tender collection. These stones are extremely rare and highly coveted by collectors. They have been mined from the Argyle Diamond Mine in Western Australia since 1983. The mine closed in 2020, causing prices of its pink diamonds to escalate in the market.
On the other hand, "I admire Zoie's maturity. She is the no-nonsense type and she is very clear minded," said Ho of her daughter.
Both Ho and Teo believe that the jewellery business is a happy industry. "You have customers who become good friends, and it is always a happy occasion when they love the final product that you hand over, which began with only just a rough drawing," said Teo.
While Teo believes it is nurture that led her to follow in the same footsteps as her mother, Ho believes that it was destiny that they both ended up in the industry. "My Chinese name, Sui Ring, includes the word 'ring'", she said. "And before Zoie was born, I was not in the jewellery industry. But the Chinese name I gave her was Zuan Qi, which means diamond."
Indeed, some things in life are written in the (diamond) stars.