Singapore men shop for gems too, but they look for stones with stories
What do men want when it comes to jewellery and precious gems? Unique and rare stones with stories, says Emily Tan, Founder of Calla Lily Fine Jewellers.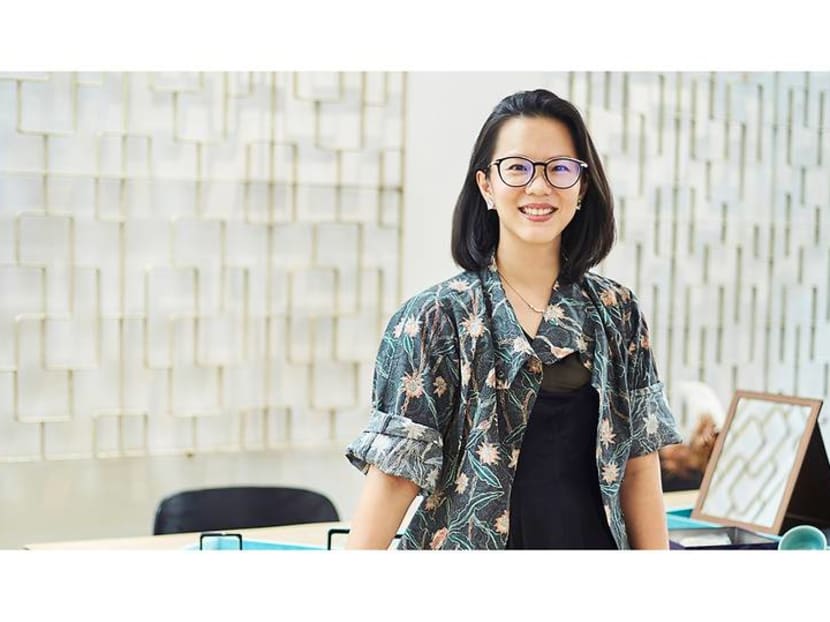 Gentlemen, you really don't need to keep your love for candy-coloured gems secret any longer.
According to Emily Tan, founder and creative lead of fine bespoke jeweller Calla Lily Fine Jewellers, some men go just as crazy for gemstones as women do.
"When they fall in love with a gemstone, they need to have it, they need to own it," said Tan, speaking with CNA Luxury in her beautiful by-appointment-only ground floor showroom in Tiong Bahru designed by Parable Studio.
But the Penang-born graduate gemologist of the Gemological Institute of America (GIA), who also has a degree from the London College of Fashion and has worked in Singapore's fine bespoke jewellery scene since 2011, has observed a much different buying pattern with men compared to women.
While men may love their gems, they're not necessarily big on wearing them as jewellery.
"Men like to collect gemstones mainly because of their properties and then they slowly think about [setting them in a] design," she said.
They tend to be drawn to stones that are unique and rare – and to those with symbolic meaning.
"Men buy for rarity and the interesting inclusions the gemstones have. A lot of people think inclusions in gemstones equates to a gemstone that's not very good. But actually, the kind of inclusions within the gemstone that cause phenomena like asterism may make it more valuable and sought-after," she observed.
"For fine silk inclusions, they have to grow in different directions in a particular geometric formation. There are even formulas to it," Tan explained, as she picked up a pink morganite to illustrate how all six rays are evenly distributed within the stone, creating a beautiful starburst effect as it catches the light just right.
Sitting pretty in the tray before us is a dazzling display of royal blue sapphires, neon-orange mandarin garnets, vivid-green emeralds, and deep-blue and mint tourmalines of varying degrees of clarity and carat, mostly sourced from Brazil, Columbia, Myanmar or Tanzania.

These precious gems are fashioned – with Calla Lily's creativity paired with the artisanal finesse of craftsmen in Singapore and Hong Kong – into playful, often modular creations in platinum or gold for which the year-old business is known, priced from S$2,000 to S$200,000, depending on the rarity of the stones used, and how elaborate or complex the design.
Male customers make up only about five per cent of their clientele but Tan hopes this will rise as men become more adventurous in style.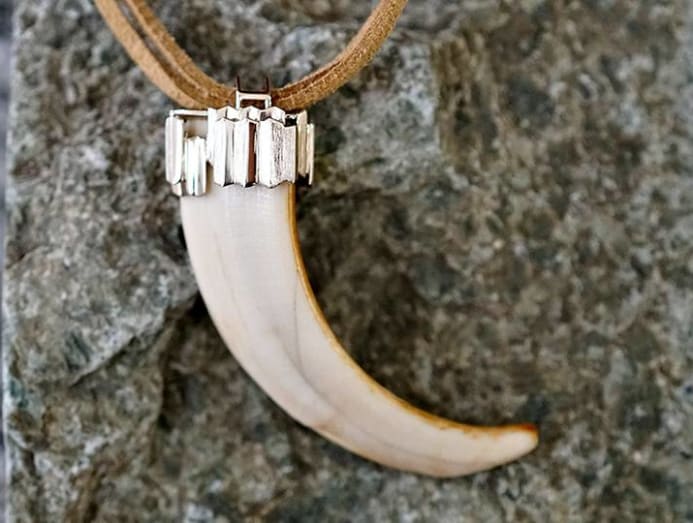 "Getting men to wear a gemstone is already quite tough. You need to have that natural attraction to enjoy adorning yourself. Some men do, some men don't. Men used to adorn themselves in jewellery but because of how times have changed, they've become more conservative," she noted.
When they are willing to experiment, however, men tend to zero in on opals.
"The first stone they collect is usually an opal, because opals are very unusual gemstones with an unusual play of colour. It's fascinating for them to see a piece of rock that comes out of the earth displaying so many colours of the rainbow. And when it gets wet, the play of colours changes or intensifies," said Tan, who spent 10 years abroad working under the tutelage of Jimmy Choo in London, Marni in Milan and Kara Ross in New York.
STONES WITH STORIES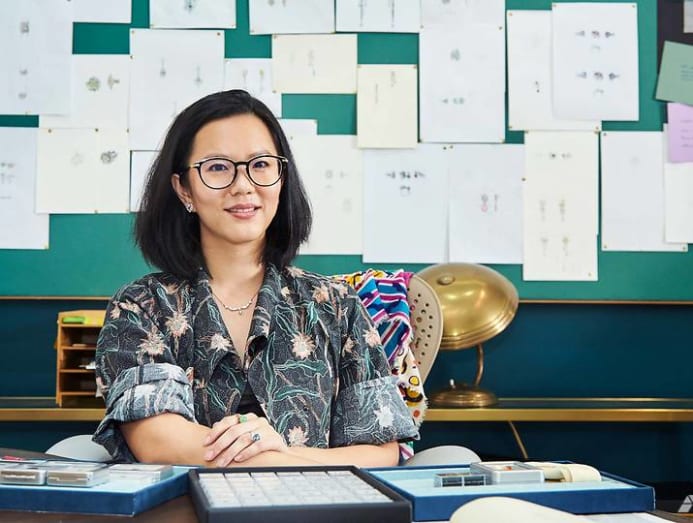 Guys also like stones with interesting stories and those that signify something, Tan believes.
She shows me a sketch of a ring with a charming backstory, which she, together with designer Anita Shewchuck, designed for a male client from Ireland. It was inscribed with ogham lettering; the early medieval alphabet used in primitive Irish language.
"He wanted to engrave his fiance's name but not in literal words, so we had to study this special alphabet and include it in the design," she shared.
Are there any colours that guys should steer clear of, though? Like, say, a pink morganite?
"No. If you love it, go for it. If you love pink, you should go for pink," came her swift reply. "Red, for example, is a colour you either love or you feel you're not able to carry off because it's such a striking colour. So it's really down to personal preference."
Where should a guy begin should they want to create a bespoke piece of jewellery for themselves?
"First, we determine if it's gold work they're looking for, or is it something with a gemstone. If it's something with a gemstone, we let them try on all the different shades and see what speaks to them; what they're attracted to and how it looks against their skin tone," offered Tan.
And, "always choose a design that suits your personality and lifestyle," she advised.
Tan is currently looking into developing a men's jewellery line, following Calla Lily's first ready-to-wear capsule collection of earrings, rings and neckpieces, Bloom, launched recently.
If she could just figure out what guys would be happy to wear… "Hopefully we can create a collection with baby pink stones in a really cool design."