Singapore wine entrepreneur: 'Things will eventually go back to normal'
Having weathered her fair share of ups and downs, Susy Santoso, a wine importer and online retailer, maintains a positive outlook on the future.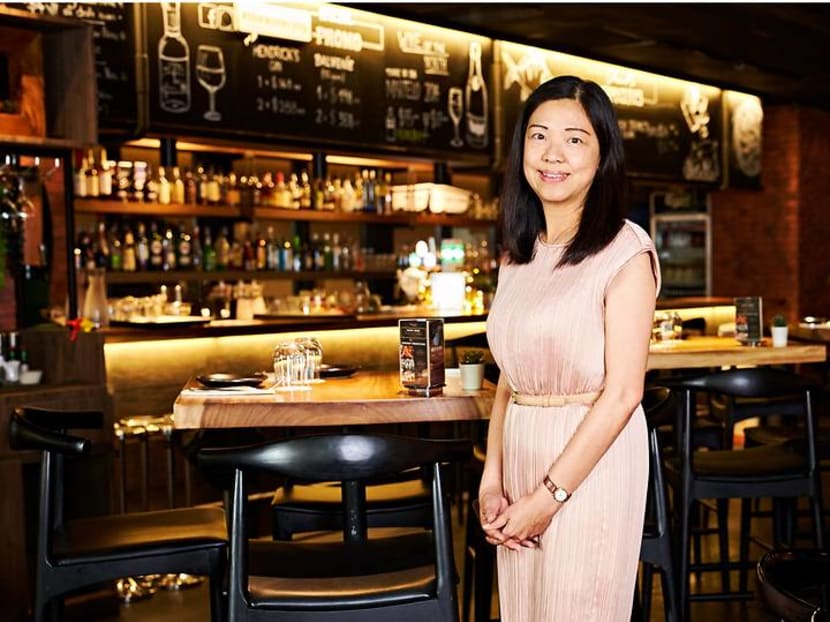 No thanks to the COVID-19 pandemic, the wine trade is facing some of its darkest days. Events have been called off. Winemakers can't travel. Restaurant patronage has dwindled, even if the establishments have pivoted to offering takeaways.
But Susy Santoso, owner and director of wine distributor Alfa International and online wine shop ewineasia.com, isn't fazed. She still hopes to organise her company's annual Wine Discovery Walkabout in September, an event that lets visitors taste more than 100 wines from over 40 wineries.
"I think things will eventually go back to normal, we are quite positive about that," said the affable Santoso, who was born in Surabaya but raised in Singapore. There is a casual confidence in her remark; an underlying optimism. Santoso, 54, is an industry veteran after all, having weathered her fair share of challenges in the wine business.
"Doing a wine business in Singapore takes more than just a passion for wines." – Susy Santoso
In 2004, she started the wine distribution and e-commerce business with her then-partner and French husband. Alfa International was created as a B2B business, while ewineasia.com was launched to cater to consumers. They began with less than 15 brands in their portfolio.
"Back then, there were already some established wine distributors in Singapore, and not that many new wine importers. It was a tough market," she recalled. "French wines were the most popular at that time. People were not really ready to explore New World wines, and hotels and restaurants – our main customers – were dependent on such consumer tastes. So we carried mainly French and Spanish wines, and also a few Italian wines."
In 2013, Santoso took over the company after she parted ways with her husband. As she came from a finance background and was hitherto managing the backend operations of the business, she had to adapt to her new leadership role.
That meant spending more time visiting wineries and wine fairs around the world to discover new brands, and building relationships with her clients. Her previous experience with bottom line management came in handy, though.
"Doing a wine business in Singapore takes more than just a passion for wines," she said. "Sometimes people forget about the financial aspect of it because you don't see the numbers. But in any business, cashflow projection is very important. The numbers tell you what works and what doesn't."
Today, she runs a lean team of 12 staff. The company's portfolio consists of 70 brands, including top names like Tertre Roteboeuf from Bordeaux, and Alvaro Palacios and Emilio Moro from Spain. Most of the wines still hail from Old World regions but a small number of brands come from New World areas, such as Miles from Nowhere from Australia's Margaret River, and Mt Difficulty from New Zealand's Central Otago.
The New World inclusions reflect the taste of today's wine consumers; people who "are more knowledgeable about wines and willing to explore new things". But Santoso is prudent about diversifying her portfolio, preferring to stick to the Old World focus that has remained her company's strength.
"If you divide yourself over too large an area, you may lose focus," she said. "Our most important criterion for any brand is the quality of their wines. Then we look at how the wineries want the wines to perform in a market like Singapore. You and the wine principal need to have a common objective. If his expectations fall beyond what we believe the market can deliver, the partnership may not work out at the end of the day."
Neither is she keen to jump on the bandwagon of natural wines – the ambrosias that just about every hipster sommelier worth his tattoo has been promoting in the past few years.
"We like organic wines but we don't do 'funky' natural wines," she remarked. "However, these [natural wine] trends have helped consumers discover unusual wines or those with lesser known, indigenous grapes."
For example, E.Foradori, one of the Italian brands from her wine list, offers a biodynamic white wine made from Nosiola, a little known, ancient grape variety from Trentino, northern Italy. "In the past, it was hard for people to understand such wines. Now they ask us, oh, what grape is it? Where is it from?" said Santoso.
Trade customers – restaurants and bars – overseen by Alfa International comprise about 75 per cent of her company's total sales. The remaining revenue is generated from online wine shop ewineasia.com, which Santoso and her team have tweaked over the years to make the website more user-friendly. It is currently offering free deliveries for orders above S$100.
An interesting feature on the website is the Wines by the Mood selector, a shortlist that offers wines based on scenarios like Date Night and At the Beach. One of her marketing team members had come up with the idea.
"If you can communicate your wines with the younger crowd – who are very ready to explore new wines – you can capture their interest. This benefits everyone," she said.
She is aware that many online wine retailers have emerged in Singapore in recent years, with many selling wines at bargain prices. When asked what she is doing to stay competitive among these new boys, Santoso answered: "You need to believe in yourself.
"You can start an online wine business but it will take a lot of time, investment and resources to grow it. And since we source directly from the wineries, our stocks have a continuous supply. Those vendors who source from third parties may not always have stocks."
"Any kind of business will always have its own challenges," she added. "You need to have faith."
"I think things will eventually go back to normal, we are quite positive about that." – Susy Santoso