Why artist Cheong Soo Pieng's works are so precious to these Singapore collectors
An exhibition by Cheong Soo Pieng is the first retrospective of the pioneer artist's entire body of ink works. CNA Luxury speaks to some of his fervent art collectors to find out how his creations have impacted their lives.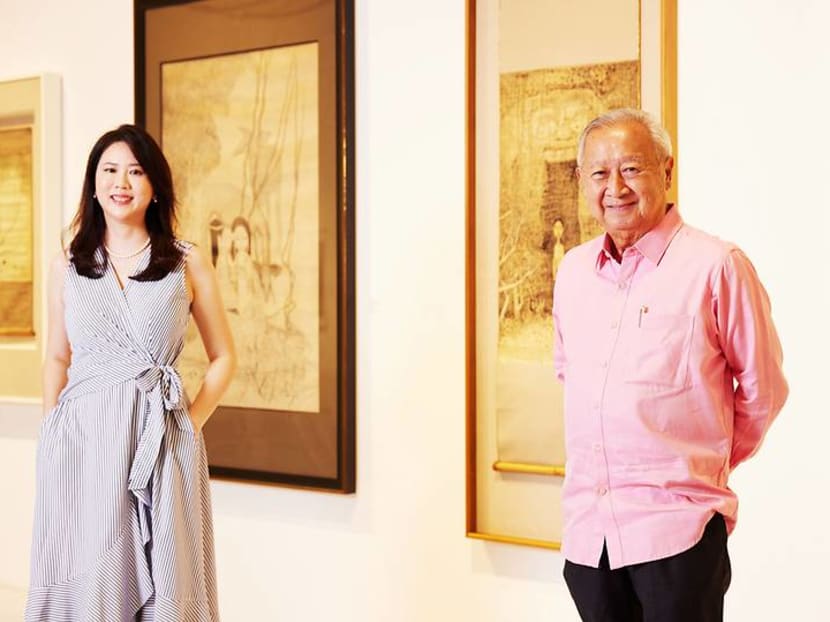 There are few art collectors today who can say they personally interacted with Singapore's pioneering artists who came into their own during the country's earliest years of nation-building. Influential architect Koh Seow Chuan, founder of lauded firm DP Architects and prominent heritage philanthropist, is one of them.
Also a renowned philatelist, Koh first met artist Cheong Soo Pieng (1917 – 1983) in 1968. Back then the young architect was part of an advisory group formulating stamp design policies for the newly sovereign nation and wanted to feature the artist's work on a stamp. They met each other a few more times over the years and by the early 80s, Koh had already acquired a significant collection of Cheong's works.
"As I acquired more, I got increasingly fascinated and captivated by this artist and his philosophy and approach to art-making. When he came over from China to this part of the world in 1946, he wanted to get to know the environment of his new home so he travelled extensively within Southeast Asia and the region to capture the spirit of a place. He did it so well and so eloquently," said Koh, a recipient of the Distinguished Patron of Heritage and Distinguished Patron of the Arts awards.
"I identify with his philosophy of creating art that can uplift the human spirit. When I collect, I try to pick out pieces which I can learn something from and apply to my life, how I live and even the work I do," said Koh. During his tenure at DP Architects, the now-retired architect spearheaded many of Singapore's most iconic buildings, including Suntec City, the National Library Building on Victoria Street and the Esplanade.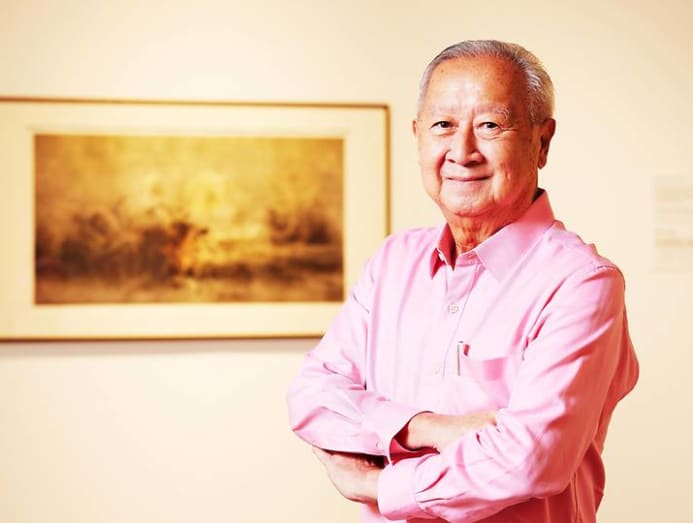 "In many of his paintings, the landscape is so intricately executed that you would admire the landscape first before noticing the people in the artwork. As his artistic career matured, his art embodied the ethos that 'man must live in harmony with man, and man with nature'," he observed.
This is something that Koh has incorporated into his projects, from one of his earliest, People's Park Complex to Esplanade, one of his last. For instance, the former broke the mould of shopping malls of its time with a central atrium for people to interact while the latter was created with multiple foyers that those on the outside can look into the interior and those within the building can look out and enjoy the cityscape.
"When I collect, I try to pick out pieces which I can learn something from and apply to my life, how I live and even the work I do." – Koh Seow Chuan
For a glimpse at some of the works that have inspired Koh to leave an indelible mark on Singapore's skyline, check out Tonalities: The Ink Works of Cheong Soo Pieng, the first known presentation to provide a retrospective survey of the artist's entire body of ink work. Presented by artcommune gallery and curated by historian Tan Yong Jun, the exhibition, which runs till June 13, features over 100 ink works by the artist, which have been loaned from a vast array of collectors, including Koh.
Another collector who has loaned paintings to the exhibition is Dr Low Kah Boon, a radiologist. She began acquiring Singapore art a few years ago after reading up more about the topic. "I was surprised to find out there was so much I did not know about Singaporean art and this prompted me to go deeper into the subject because it is part of our collective culture and history," she said.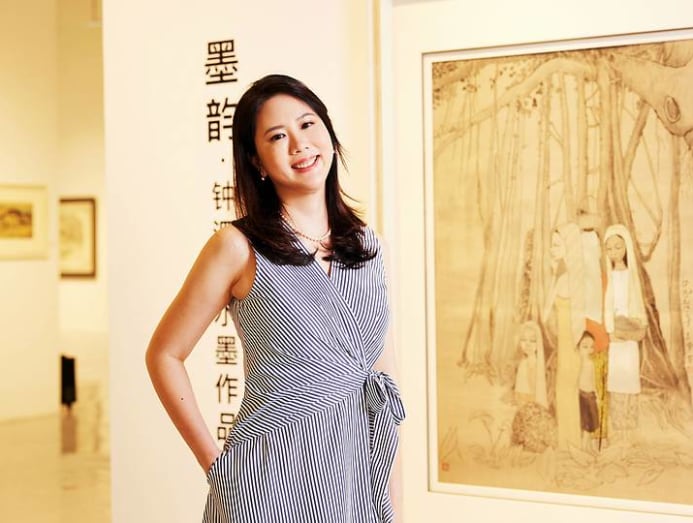 One of her paintings at the show is Cheong's 1981 Under The Banyan Tree, which features a group of people under a bough of this massive tree. "I was drawn to the atmosphere of the artwork and his portrayal of idyllic kampung life. The painting provokes feelings of nostalgia in me and leaves a profound effect," she said.
If Cheong were still alive today, she mused, he would probably have been a "rockstar" in today's art world. "He was really skilled in what he did, he produced so many high-quality works and painted so passionately. He showed in Europe and sold out while he was there. In my mind he is really our first successful international artist," she said. "I feel strongly that we should advocate more and to speak up about our art history."
This is a sentiment echoed by married couple Su-Yen Wong and Fermin Diez, who have spent the last 14 years building a lovingly curated collection of local art. "My father introduced us to Singaporean art and helped us to buy the very first piece in our collection, which just so happened to be by Cheong Soo Pieng," said Wong, a professional speaker and board director, on the 1950s oil painting of a country road which became their first acquisition.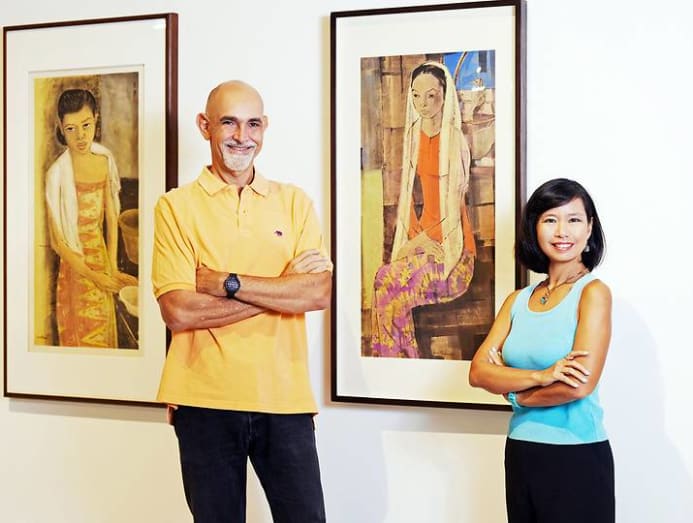 Since then, the couple has focused on collecting pieces that "tell the Singapore story through the eyes of its first- and second-generation artists".
"As a young country that has witnessed dramatic change in a matter of decades, we believe artists have a critical role to play in documenting its evolution from both a historical and cultural perspective, and of telling this story through their own eyes," said Wong.
Cheong, they say, is in many ways emblematic of what it means to be a Singapore artist. Wong said, "He brought together Eastern and Western techniques and sensibilities to create a body of work which is unique in its diversity, breadth and innovation. We also find Cheong Soo Pieng distinctive in the immense creativity he demonstrated, and, in contemporary terms, the boundary-spanning work he created. When you look at his work in totality, whether ink, oil, mixed-media, or sculpture, it is often hard to believe that they are actually by the same artist!"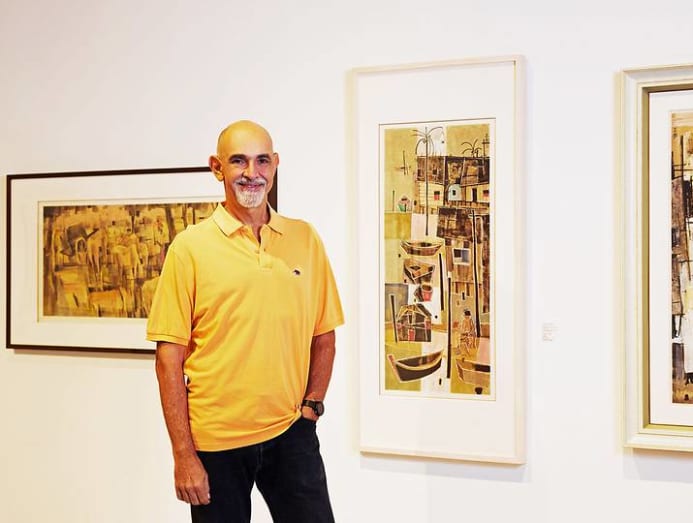 To build their collection of distinctive Singaporean artworks, Wong and Diez make it a point to have a laser focus on picking works that contribute to telling the Singapore story.
Diez said, "We also look for works that are distinctive in some form, and that complement the works in our collection. Artists have a way of making this vision their very own in the way they interpret what they see. We are endlessly fascinated with how a Singapore River scene or a Chinatown street painted by different artists can portray the same story yet look so different."
"We are endlessly fascinated with how a Singapore River scene or a Chinatown street painted by different artists can portray the same story yet look so different." – Fermin Diez
Visit Tonalities: The Ink Works of Cheong Soo Pieng at Artspace@Helutrans from now till June 13. Tightened COVID-19 measures include a cap on the number of visitors and a limit on group sizes to two. For more information, visit artcommune.com.sg