Looks good, tastes good: Meet the people who designed your favourite F&B venues in Singapore
Beyond the cuisine, a well-designed interior helps make a meal memorable. Here, we profile four creatives responsible for how some of Singapore's most beloved F&B institutions look.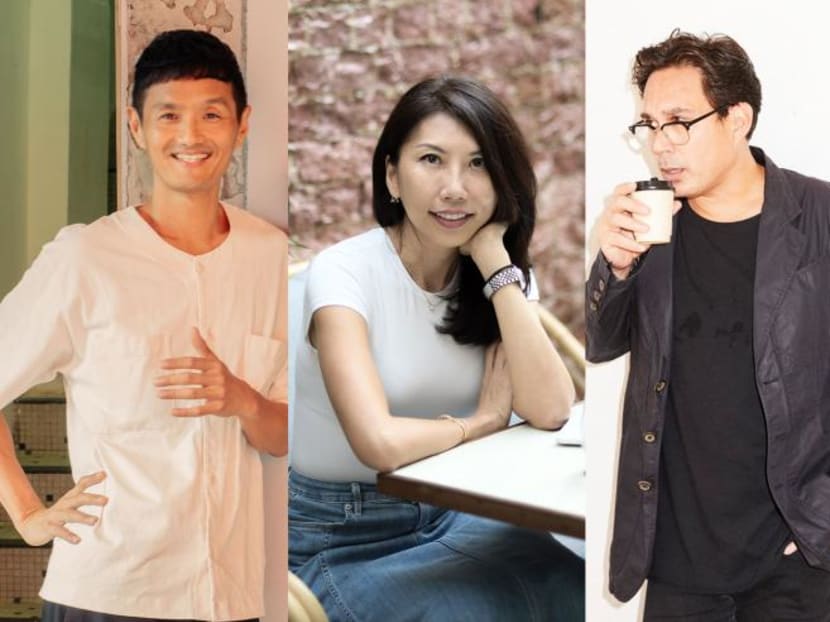 In today's Instagram era, how a restaurant looks and feels is as important as the cuisine it serves.
"Often, though not always, clients ask for what can be called 'Instagrammable designs'," said Lim Siew Hui of Hui Designs, who has created strong visual concepts for cafes such as Merci Marcel and Jigger & Pony.
Easy travel and social media has also birthed not just a new generation of consumers, but also clients who are extremely well informed and aware of current trends, added Dean Chew, the director of Drawn, which designed the cafe for Dearborn, chef Chris Kong's popular granola business.
"The pedigree and standard of the F&B scene in Singapore has flourished tremendously. Arguably, it sits comfortably alongside some of its more matured counterparts around the world. Most clients understand that for any F&B brand to be successful, it needs to be holistic, meaning an amalgamation of everything from the space and furniture to the lighting design, menu layout, collaterals, music and so on," he elaborated.
CNA Luxury profiles four architects and interior designers who have created reputable and memorable spatial experiences across Singapore. 
FUUR ASSOCIATES
Establishments: Jinjo, La Strada, Lino, Mui Kee, Telok Ayer Arts Club
Jasper Chia studied architecture in Auckland and started FUUR Associates (meaning "Future Urbanism") in London in 2002 with his brother, designing small bars and house extensions for friends.
In 2006, the firm was registered in Singapore and Chia teamed up with two partners, designing notable F&B destinations such as RAW kitchen, Loysels Toy, and Jekyll & Hyde bar, among other commercial and residential projects. Both partners – one is Drawn's founder Dean Chew – have since left the firm.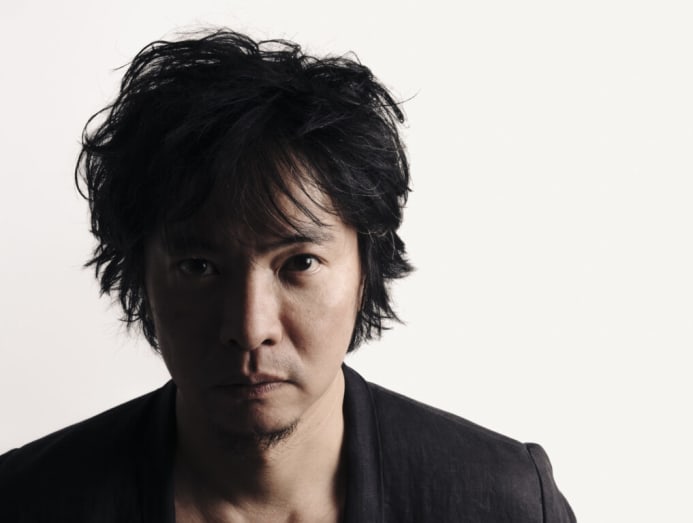 Chia's approach is to use traditional materials in contemporary ways. "We find the contrast of the old and new very exciting for the customer experience. [It helps to carry] the brand forward to younger, more trend-conscious diners," he explained.
He counts Les Amis Group as a faithful client for whom he has created several new brands and revitalised old ones over the years. There is Jinjo – a modernised izakaya serving Sumiya cuisine, dressed in reclaimed teak and handmade tiles from Japan – and Italian restaurant La Strada, whose entrance is clad with peppy terrazzo tiles designed by British designer Max Lamb.
For Mui Kee, a third-generation brand from Hong Kong serving congee, a facade of rusty panels, industrial mesh and neon red signage channels the Bladerunner film set while inside, mahjong tiles wrapping the counter has a distinctively Hong Kong feel.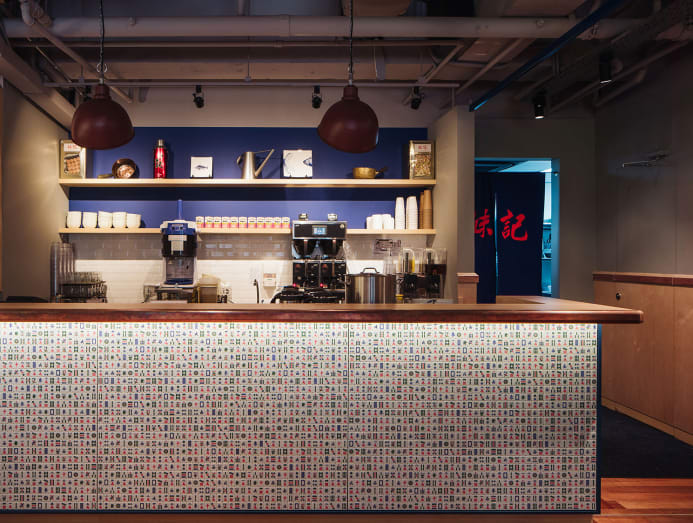 The matured hospitality scene sets the bar high on customers' expectations of a good dining experience. "It has become very theatrical in my view – akin to someone going for a play – so the F&B designer is somewhat like a set designer; you have to create the fantasy, not just provide the function," observed Chia. 
Equally important is shaping how the spaces are used. At Telok Ayer Arts Club, long timber benches at the shophouse's five-foot way are open for passersby to use, reflecting the gallery-cum-bistro-cum-bar's egalitarian ethos. Design briefs also reflect social trends, such as increased al fresco dining because of COVID-19 and more efficient workflow due to lack of staffing, shared Chia. For now, he is excited to be working on new experimental concepts for Club 21 that will be unveiled later this year. 
MATTHEW SHANG DESIGN OFFICE (MSDO)
Establishments: Junior The Pocket Bar, Revolver, Hamamoto
If you love the moody, handsome Art Deco-themed interiors of the Manhattan Bar in Regent Hotel and Atlas Bar in Parkview Square, you have Matthew Shang and Paul Semple to thank. The duo designed the spaces when they were principals at Hassell. In 2020, they left the Australian architecture firm to establish Matthew Shang Design Office.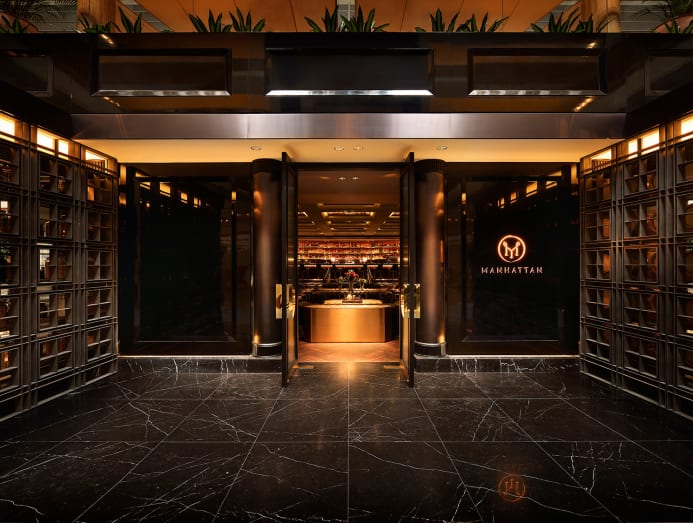 Shang learned about craftsmanship from his father, a joiner and skilled craftsman in Northern Queensland. His background in production design for film and television comes through in the narrative-led environments he creates.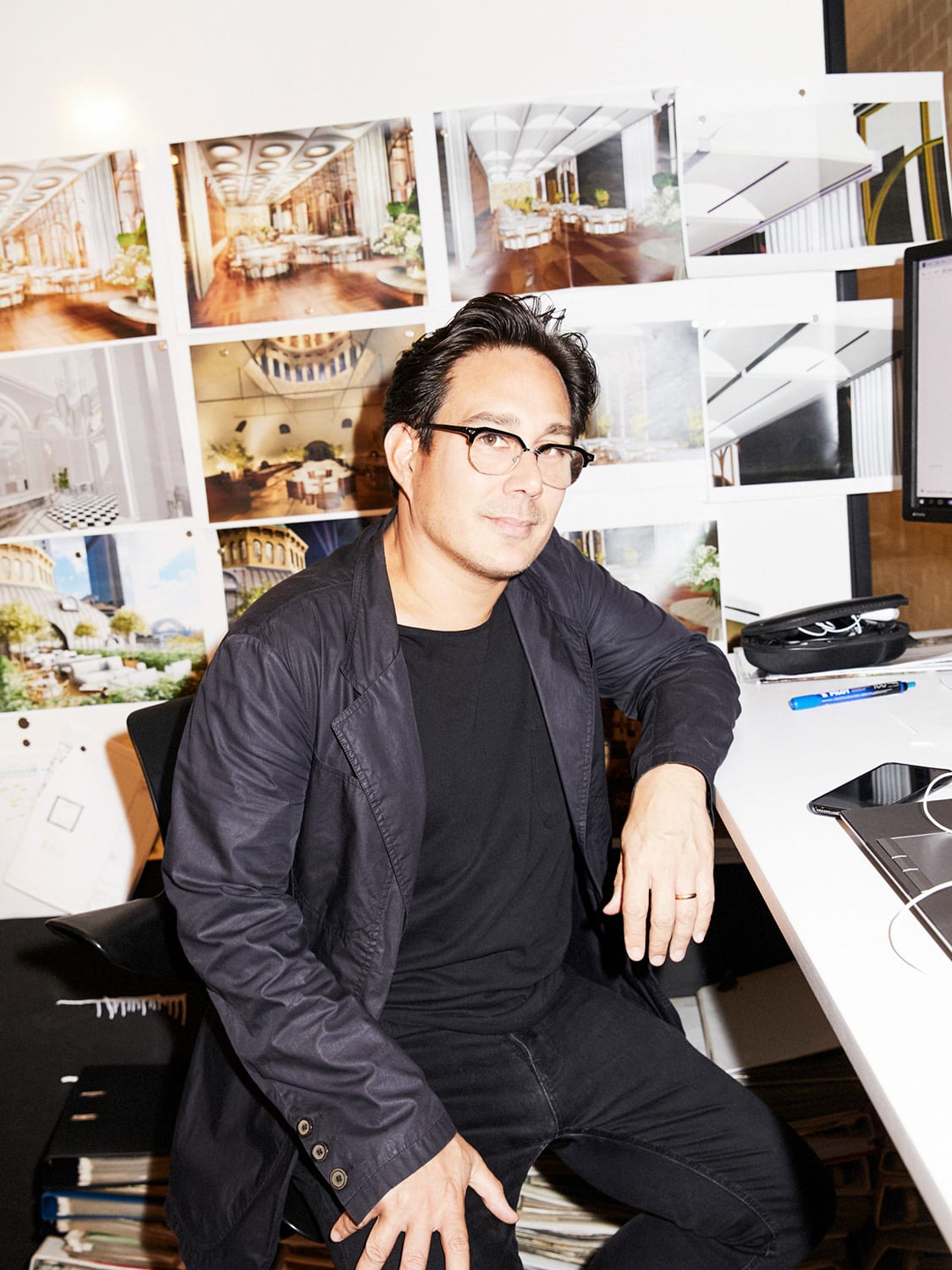 "We strongly believe that any interior we create needs to emphasise the offer of the space – be it a bartender or chef as a central actor on their own stage, or the placement of a drink on a custom-designed table," said Shang.
What helps to create a memorable "stage" is a comprehensive brief that Shang likes to help shape at the early stages of each project, a solid and detailed integration of services and operations for a smooth-running F&B venue, materials that create a wide range of emotional reactions for customers, and suitable lighting.
"Lighting design is crucial to space; there is no point specifying a beautiful material if it lays unrecognised in darkness. Lighting creates those critical moments of theatricality, of mystery. It makes the customer and the food look good!" said Shang.
One can enter MSDO's richly textured and fastidiously detailed worlds in modern-Indian grill restaurant Revolver by Executive Chef Saurabh Udinia. "We wanted the guests to feel the fire and the smoke, embrace the spices and physically see the magic of the kitchen, complemented with a refined yet raw interior," described Shang. A long counter lets patrons observe up-close grill action.
Another interesting project is Junior The Pocket Bar whose interior decor and cuisine change seasonally. While miniscule, the bar is full of design details.
"We have a long history with Junior, being devoted patrons in its original location tucked behind Neil Road. We often start our client relationships through being patrons, which turns into an opportunity," said Shang, on being asked to design Junior when it relocated to Ann Siang Hill. The team is now working on an Indian restaurant that will involve craftsmen, as well as artworks and components sourced from India.
DRAWN
Establishments: Dearborn, Park Bench Deli, Nae:um, Offtrack
When chef Chris Kong wanted to create a shop to cement his flourishing granola online business, he engaged Dean Chew of Drawn. Friendly arches as well as mustard and seaweed green tones echoing the Everton HDB shop's architecture anchor it intimately to its locale. Circular portals provide views both ways.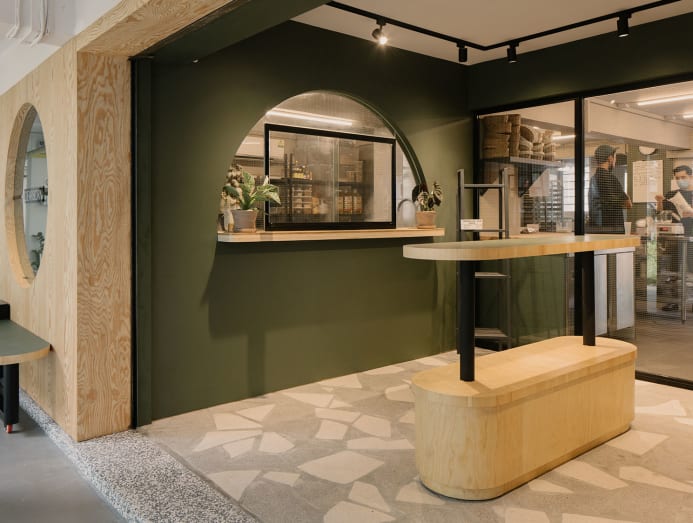 Chew's designs have a distinctively hip feel and connect well with their context. In another example, Park Bench Deli has a dramatic angled entrance bulkhead and small take-out window made with coloured veneer panelling "to open the unit up to the street, to spatially manipulate the scale of the entrance and carve out a warmer and welcoming envelope to greet customers," Chew explained.
Chew set up Drawn in 2019 after leaving FUUR Associates, where he worked on the designs of seminal bars such as Sugarhall and Humpback & Gibson, among others. He studied architecture in Australia and worked at several architecture firms.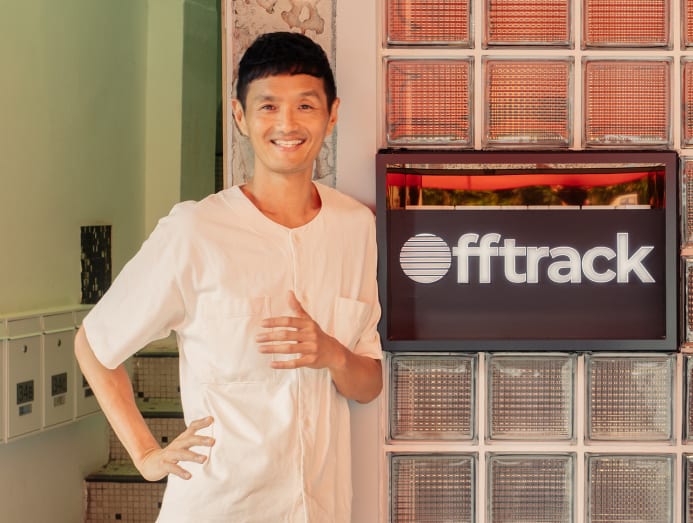 "But somehow the idea of a traditional architectural practice never really appealed greatly to me as I was always interested in many creative disciplines like graphic design, music, fashion, prints, typography and so on," said Chew.   
Chew's side passion as a DJ and curator of music events (under his label Darker than Wax) reflects this. "You could say that my foray into the F&B world was a rather natural one. I see that industry as a canvas where I can express ideas with more space and freedom," he said.
One of his latest projects is a personal one. In January this year, he co-founded and designed bar-restaurant-gallery Offtrack as an extension of his musical journey. The laid-back space melds together glass blocks, a disco ball, terrazzo flooring and a pair of restored Klipsch La Scala speakers – the exact horn boxes that legendary David Mancuso used for his loft parties in New York City in the 1970s.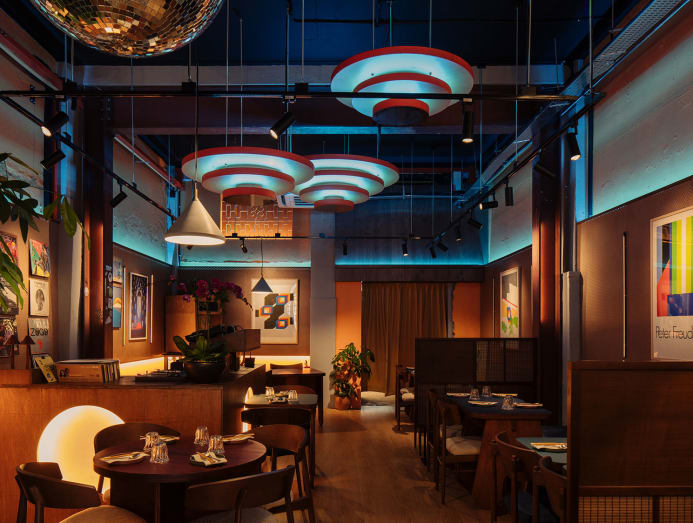 HUI DESIGNS
Establishments: Merci Marcel, Prive, Live Twice, Rosemead, French Fold Palais Renaissance, FOOL, Neptune
Lim Siew Hui's first independent F&B project after working for several firms was Lucha Loco on Duxton Hill for the Loco Group. The owners were her friends and asked her to design the interior of their first F&B project.
"I was glad to have taken it on as it became a turning point for me as a designer. I knew from that point on that my true passion lies in designing and creating F&B concepts, be it big and small," said Lim. The project gave her the confidence to go solo under her eponymous studio Hui Designs.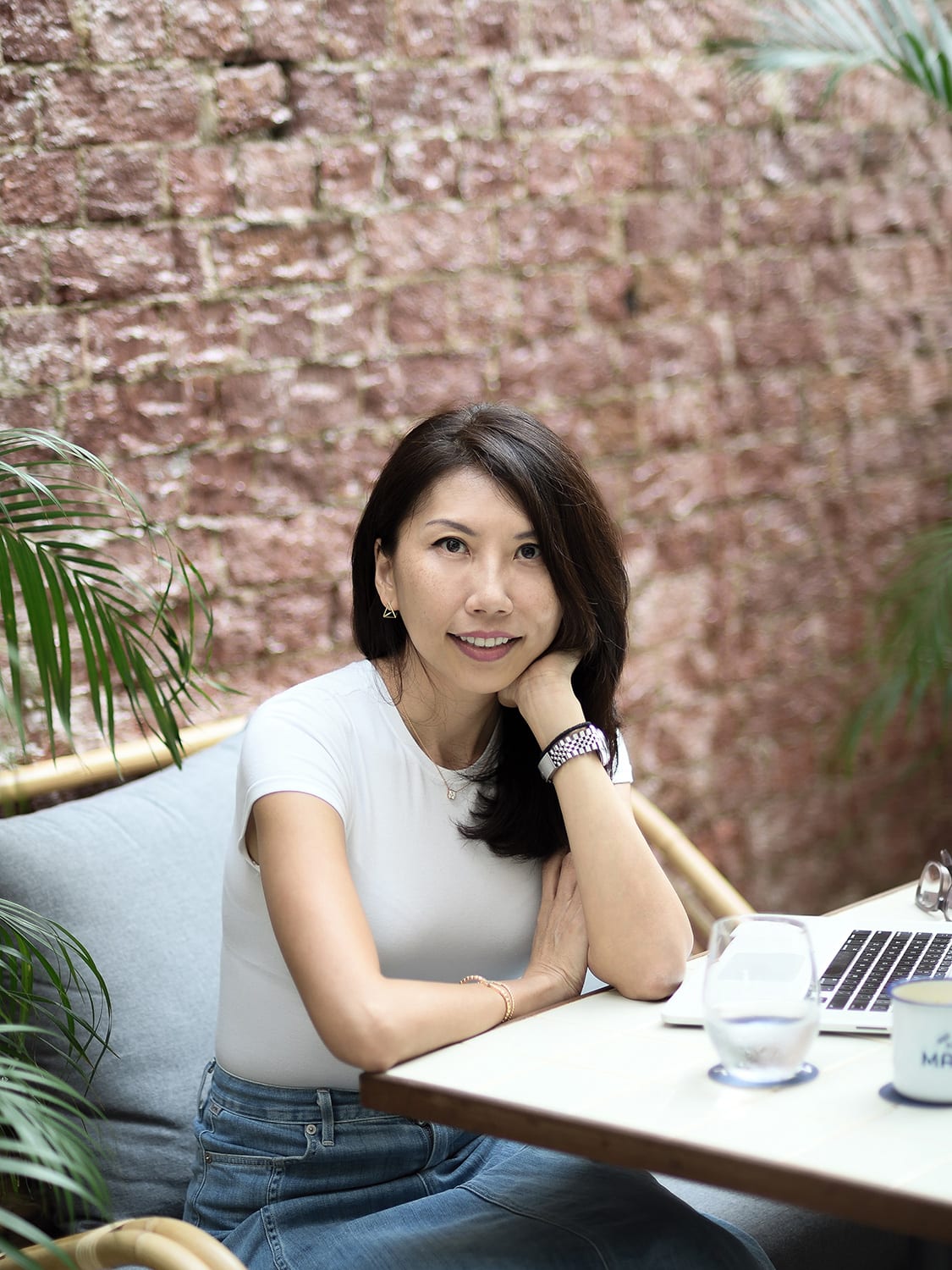 Many might recall the youthful, colourful interiors of the restaurant reflecting the feisty casual Mexican cuisine. Lim would go on to design the Loco Group's other establishments. Other clients such as the Merci Marcel Group, the Prive Group, and Jigger & Pony would also get her to design all or many of their venues.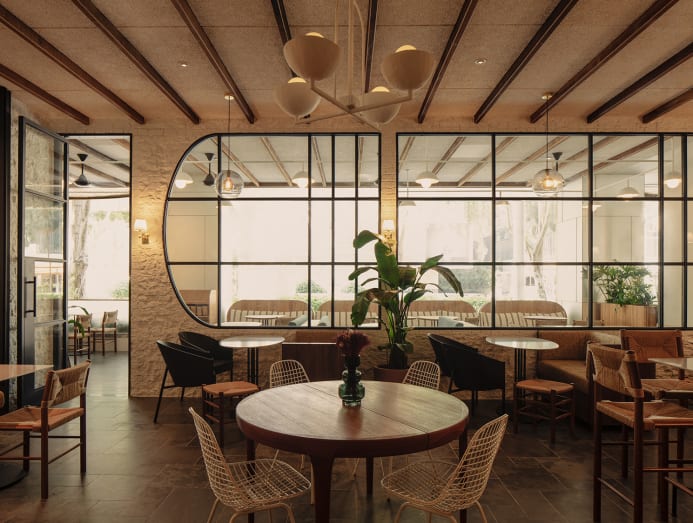 Her reputation and the trust that long-term clients place in her means she was kept busy with projects even through the pandemic. One of her most recently completed works was Rosemead for Jigger & Pony, helmed by Chef David Tang from California and housed in the old Kwantung Provincial Bank building where Black Swan used to be.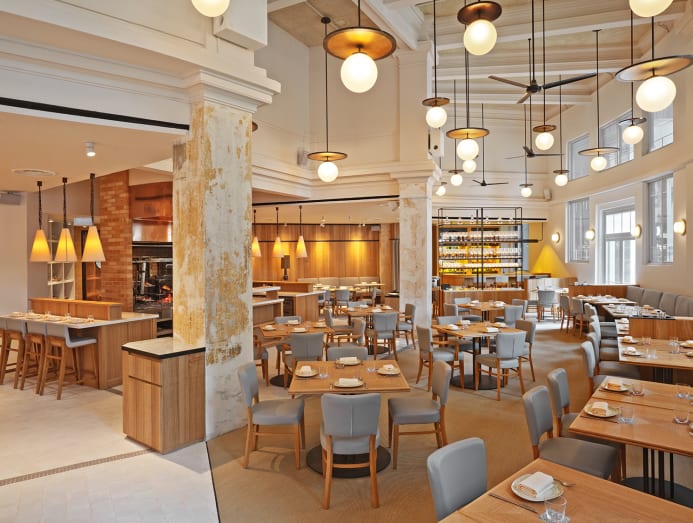 She had previously designed the Black Swan's outdoor garden for The Lo & Behold Group and for Rosemead, created a modern rustic look using shaker-style details in the joinery, rough-saw wood-finished wall panels, rustic metal tiles and silestone table and countertops.
As much as possible, Lim lets her clients' personalities shine through in the projects. For example, wine bar FOOL (that takes over the former Cheek by Jowl venue at Boon Tat Street) has a psychedelic vibe after Chef Rishi Naleendra shared with Lim his love of the 70s, as well as collection of artwork, posters and design objects from that era.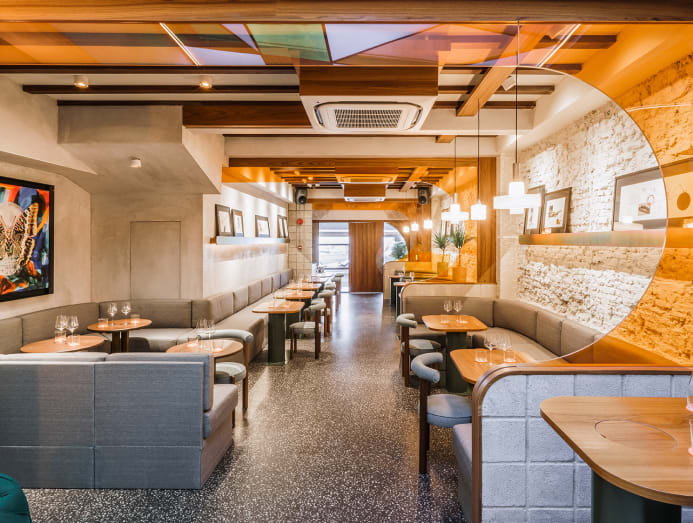 Understanding the context is another important step to creating a successful F&B venue. For Prive at Wheelock, she created the feel of a Parisian sidewalk cafe after she observed how enjoyable it was to sit there and watch the tourists, shoppers and office workers saunter by.
"It is about getting a feel of the site, understanding the space and listening to my instincts on what can work," she says.