Gong Cha Korea's co-founder can navigate both Ferrari race cars and K-pop culture
Venture capitalist Martin Berry, who orchestrated Gong Cha Group's global expansion, says an appetite for risk connects his entrepreneurialism and passion for motorsports.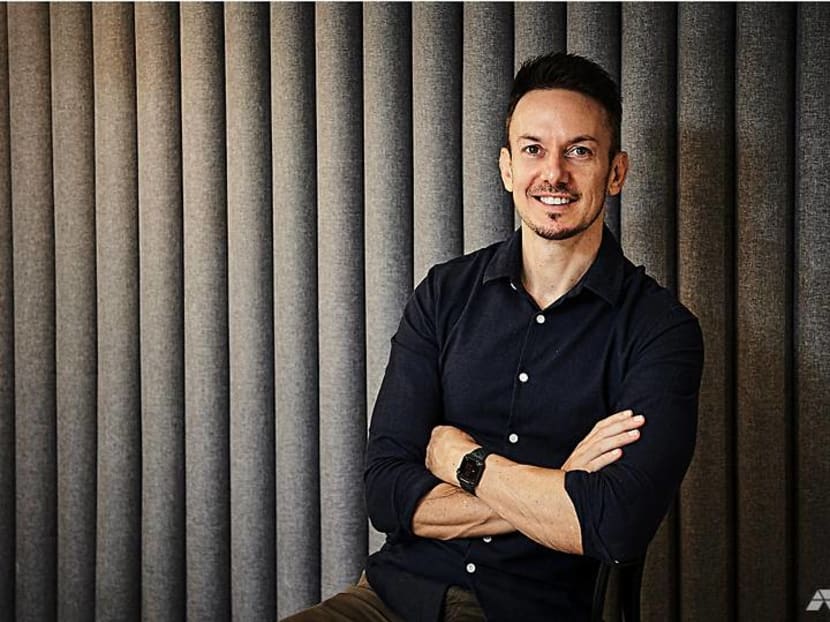 Serial entrepreneur and venture capitalist Martin Berry has stood at varying points of the beverage business continuum: From slinging lemonade as a pint-size startup operator growing up in Melbourne, Australia; to observing interminable queues of tenacious bubble tea fans in Singapore. This was as he contemplated sinking his life savings into a business he had inchoate knowledge of.
"I used to sit outside Gong Cha stores on weekends for 10 hours trying to count traffic and look at the population cohorts consuming bubble tea. A lot of effort went into trying to minimise risk by understanding exactly what I was doing and forming a good strategy before making the break to move out of banking," he shared.
Such was his rigorous, hands-on approach to market research – and not hubris – that led him to leave his comfortable career in finance to establish Gong Cha Korea with his wife in 2012.
Back then, the bubble tea market had already undergone a cycle of boom and bust, with its second wave of popularity marked by a saturation of players. Yet, Berry persisted in expanding Gong Cha – and slaking consumers' thirst for the dessert beverage.
"I used to sit outside Gong Cha stores on weekends for 10 hours trying to count traffic and look at the population cohorts consuming bubble tea." – Martin Berry
"By conducting in-depth research, I knew that no one in the bubble tea business had tried to follow the Starbucks model of investing in prime locations. I felt confident that I could sell a lot more units of something very profitable if I used this strategy," he shared.
The venture capitalist, who had previously worked in Seoul and is married to a South Korean entrepreneur, also wielded the competitive advantage of having cultural and consumer behaviour insights – in a country where foreigners face significant barriers to entry.
The husband-wife duo wasted no time in forging their empire of flavoured tea and toppings at a blistering pace, building more than 400 stores in the span of three years. On occasion, Berry shared, there were up to eight store openings in a day.
"In Korea, there's something called the palli palli (directly translated to hurry, hurry) culture. It's a great place to do business because people make things happen quickly and scale things incredibly fast," he explained.
Accompanying this frisson of excitement was a savvy marketing strategy that rode on the fizzy momentum of K-pop culture. Gong Cha Korea executed product placements in some of the country's top K-dramas, and signed on actor Lee Jong Suk as its brand ambassador. In a slick brand commercial, the porcelain complexioned celebrity hams it up as a tea connoisseur, shaking up brews as his glossy bangs stay perfectly coiffed.
Interestingly, Berry and his wife cottoned on to hallyu (literally translated as Korean Wave) culture's clout early in the game. "There's a Gong Cha store in the building where singer Ong Seong-wu lives. On regular days, there are usually between 50 and 75 people sitting around the store waiting for him. Customers ask for the specific drink he orders," shared Berry.
ENABLING ENTREPRENEURIAL DREAMS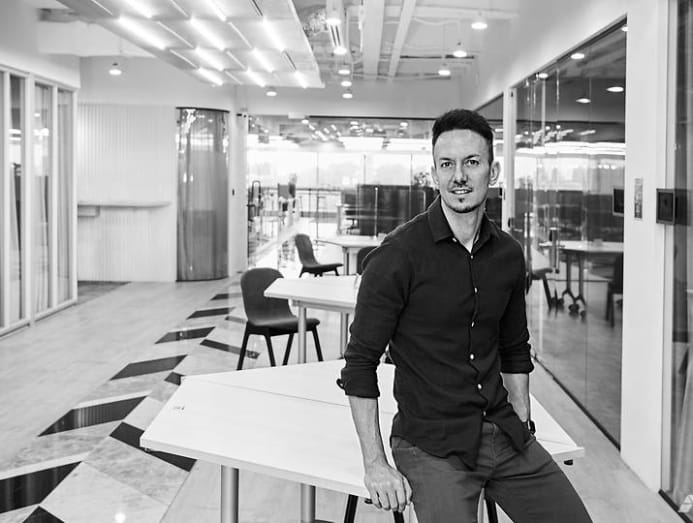 Capitalising on the local culture obviously paid off, and with business in rude health, the Australian eyed outward expansion.
In 2017, he partnered with a private equity firm to acquire Gong Cha's global operations, which they sold last year to US private equity firm TA Associates. Berry remains a non-executive director who holds about five per cent of the company's shares. 
He now heads Dtribe Capital, the Singapore-based venture firm he founded to invest in early-stage tech startups. Among these, he revealed, are ventures that have reaped a 10-fold return on invested capital.
Obvious financial gains aside, Berry asserted that his pivot towards venture capitalism hinges upon a desire to "re-deploy some of the proceeds I've gathered into supporting the next generation of founders in building meaningful businesses that touch people's lives."
Call it a sense of parity imbued with pragmatism if you will, but the 43-year-old seems to buck the trend of conservatism among business owners amid a deepening recession.
Berry has just launched a venture studio called Launcho Ventures, which is looking to incubate regional startups in the tech and consumer packaged goods sector. This involves providing funding, strategic direction, office space and a salary, while founders – who work as co-creators – keep the majority of equity.
Based in a region with a growing population, as well as a relatively nascent tech scene in its developing nations, Berry noted that the market opportunities are vast. 
"I've looked at some 300 startups in South-east Asia this year, and it's difficult to find really good ones to invest in. If some of these bright people in big markets can partner with someone who can help them through the whole venture building process, then it massively de-risks it," he added.
"I've looked at some 300 startups in South-east Asia this year, and it's difficult to find really good ones to invest in." – Martin Berry
THRILL OF THE CHASE
Risk management is certainly something the motoring enthusiast – who has successfully competed in the single marquee Ferrari Challenge Asia-Pacific race series, among others – has an aptitude for. In fact, he can, with alacrity, illustrate the correlation between his high-octane hobby and investment career.
"To go out and drive a car at 300km/h chasing for a trophy doesn't make any sense whatsoever. However, you know all the potential consequences and are willing to accept the risks involved. In that sense, it's similar to venture capitalism and investing," he rationalised.
Chalk it up to the temerity to defy convention.
"I never really enjoyed the corporate life because I couldn't understand why there were all these bureaucratic processes and issues that stopped you from doing what mattered," he shared, pointing to a preponderance of entrepreneurs in the amateur racing circuit.
"I was in a big race in the United States last year, and one of my co-drivers was the founder of a multi-billion-dollar cyber security company. It's interesting who you meet in the racing space."
For Berry, who has raced around Europe, the US, Middle East and Asia, chasing down a tenth of a second strapped into a dangerous machine gives him a singularity of purpose – sans the quotidian distractions. With travel restrictions scuttling his plans to compete internationally this year, he settles for training on his sophisticated simulator for now.
And though the Ferrari collector counts a rare Ferrari 599 GTO and 488 Pista Piloti among his possessions, he largely views them as attractive investments, rather than a display of self-aggrandisement. He is, however, unwilling to part with his first Ferrari – a secondhand 458 Speciale that was the realisation of a childhood dream.
"I didn't come from a family of money. From a young age, I had a poster of a Ferrari on my wall, and it came to symbolise success. For me it was more about going back to my childhood and saying, hey you know what man, you did it, and here is something to remember what you've achieved," he said.
"I didn't come from a family of money. From a young age, I had a poster of a Ferrari on my wall, and it came to symbolise success." – Martin Berry